*BLOG SALE UPDATE*
After many emails and comments I've finally decided to open my blog sale internationally. I am only offering sales through flate rate boxes.


Okay, I'm not going to lie. I love the hype over anything. If people are excited about something that is coming out- I most likely get pumped too. I was incredibly excited to see I Lily Love You in person after seeing promo pictures. Even after seeing pictures of the polish and thinking it wasn't really for me- I sought it out anyway. I saw it in person (finally) and I was blown away by the beauty in the bottle.
Here is 1 coat over black.
ILLY is an intense mix of glitter and flakies that reflect fun and crazy colors (AKA blue and green).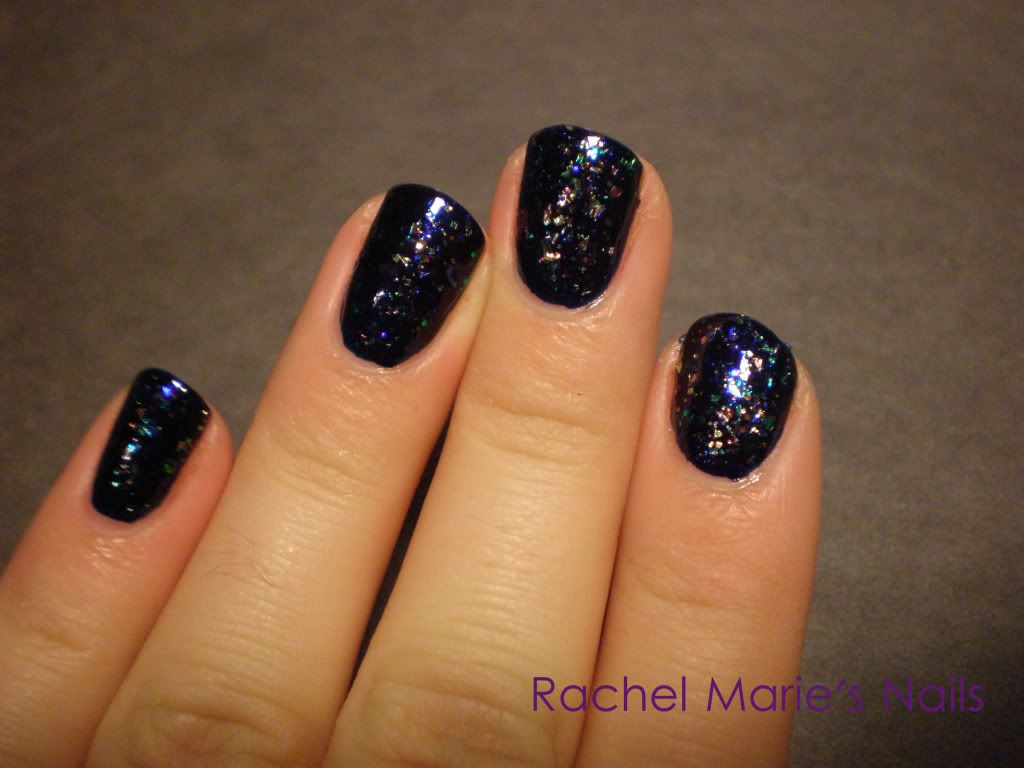 Best part about this polish? I HATE it on me. I put it on and instantly said aloud, "NOPE." I gave it to my mom (lover of frosty and sheer polishes :P) and it looks great on her by itself. It really pained my heart (or nails?) that while it looked so wonderful in the bottle- it grossed me out on the nails.
This whole situation reminds me of how I used to feel about bacon. As a kid, I used to love the smell of bacon. The smell would cause my mouth to water instantly. But for whatever reason, the taste and texture of bacon was unbearable to eat. :) In case you're wondering, I'm still very picky about my bacon but I found a brand that I love to eat.
Is anyone else craving bacon now?