I haven't done a haul post in what feels like ages. I thought I'd do one again today!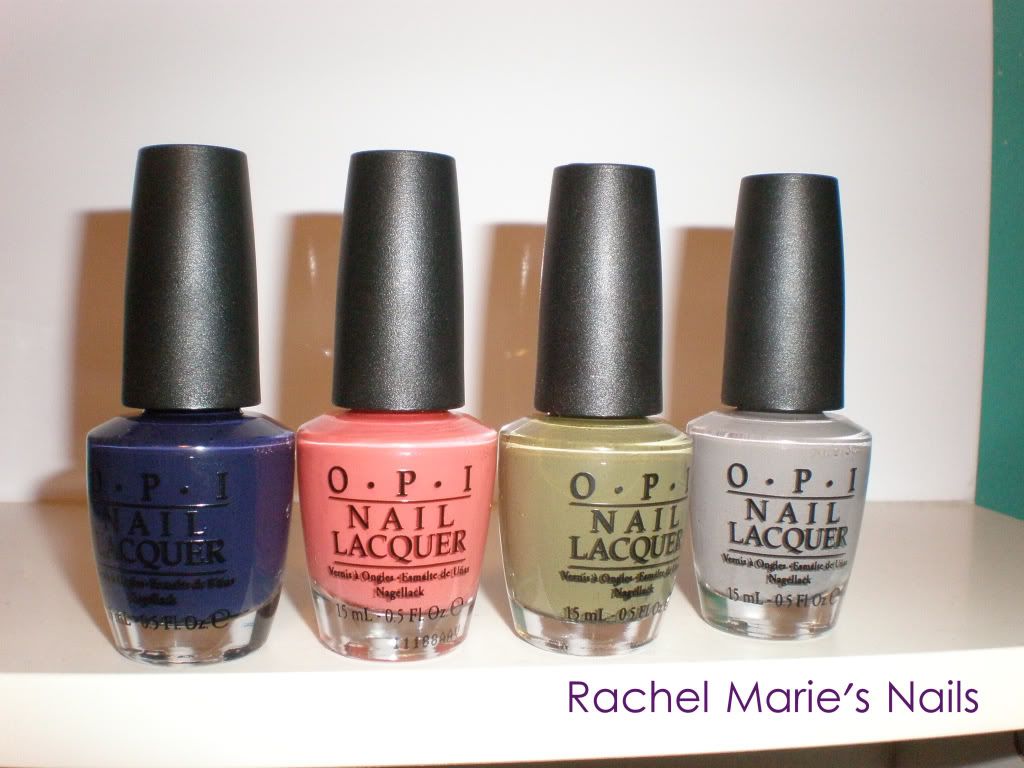 OPI's
Road House Blues, Are We There Yet? Uh-Oh Roll Down The Window, and French Quarter For Your Thoughts.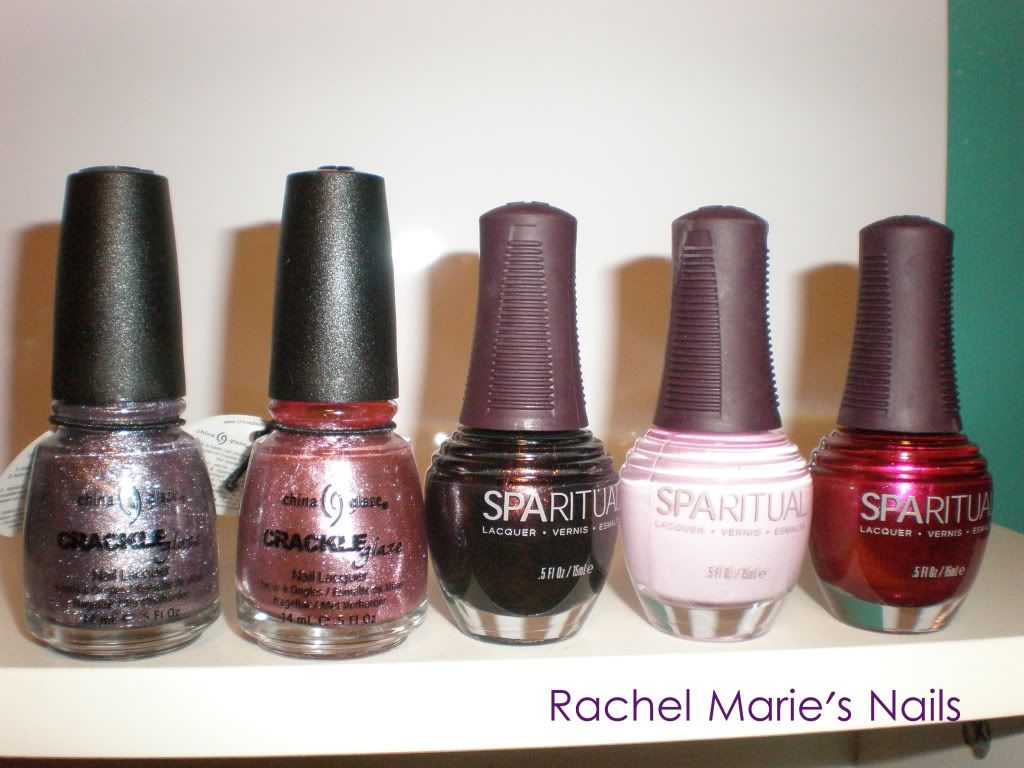 China Glaze's
Latticed Lilac and Haute Metal
SpaRitual's
Howl, Reveal Yourself, and Spirit Child.
Orly Fowl Play, Jordana Purple Glam
Zoya's
Neeka, Posh, and Verushcka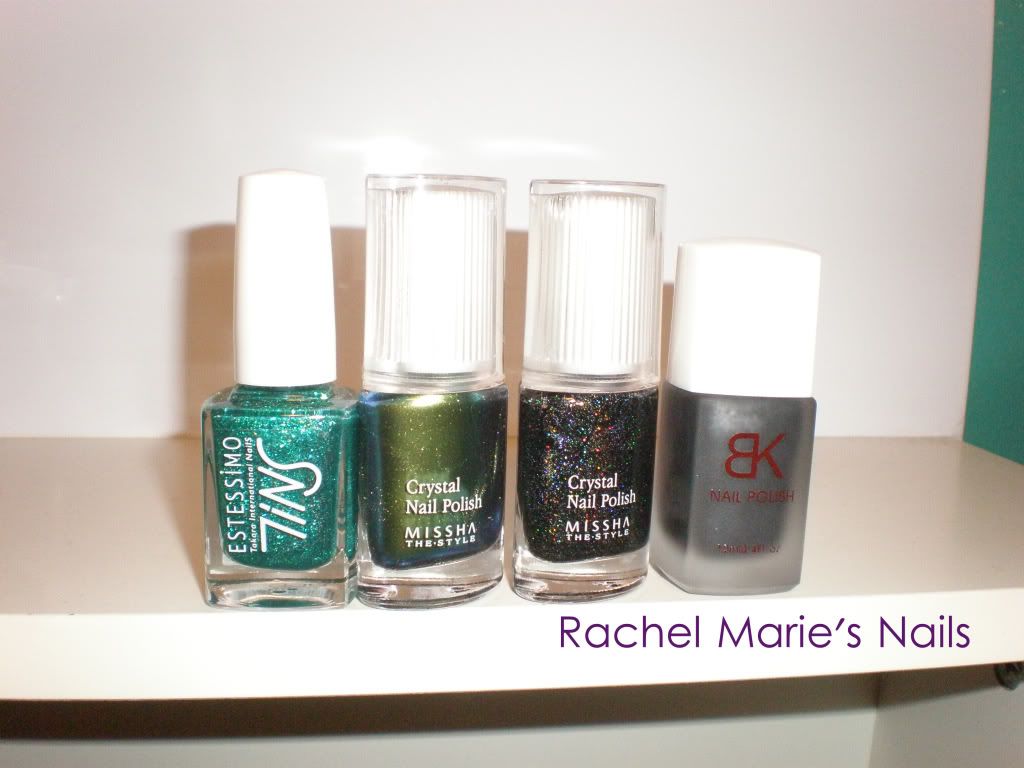 Tins The Perfect Prince, Missha HGR01, Missha HBK01, and BK Matte Black.