After you've been in a relationship for a while. All the things you used to love about your significant other can start to feel- less exciting. And all of their flaws start to look... much more obvious.
Of course I'm talking about my relationship with my Wet N Wild Black Creme polish. Yes, I take my black creme seriously. After a few bottles I can honestly say that this polish has lost it's magic on me. I started to stray when Manic Panic's black creme polish came into my life. How much thinner and smooth it was to apply! But the brush gave me a very odd line at the cuticle.
I tried thinning my Black Creme but it really didn't help. Since then- I've been trying to find a black creme polish that will fit all my needs. I've decided to make a list of the things I expect from a black creme polish.
Rachel Marie's List of Expectations From A Black Creme Polish
Must be a one coater
Must have a great brush for application
Must have a good consistency. Not too thin OR too thick
All in all, I think it's a pretty fair list!
If you know of a black creme polish that fits my needs- please suggest it in the comments!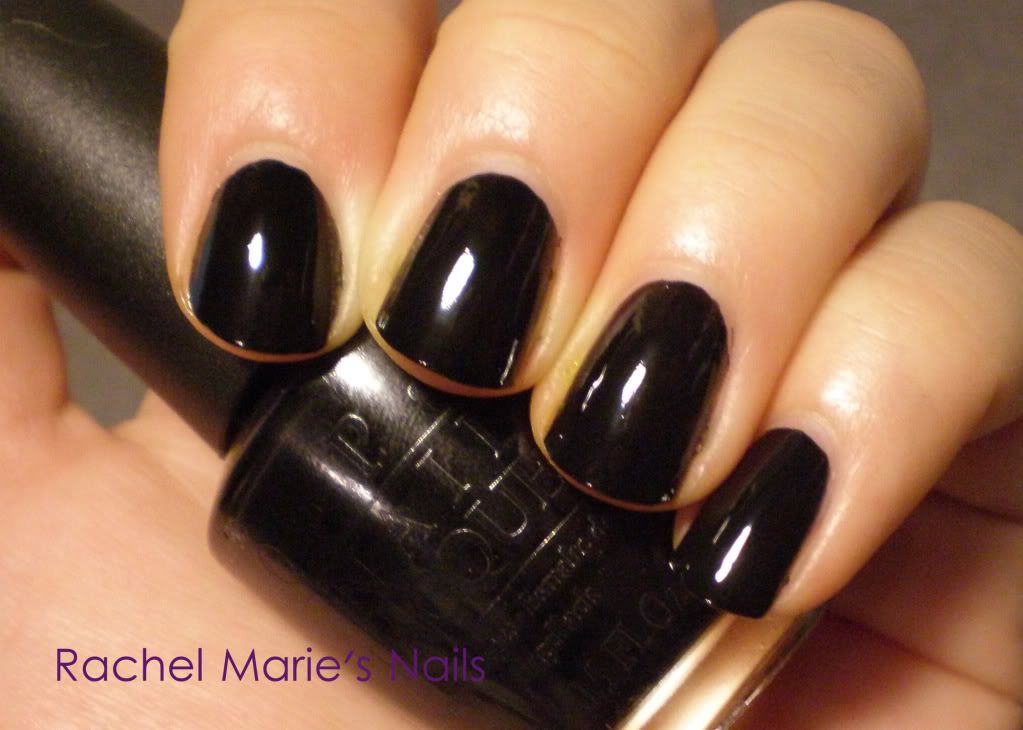 This is 2 coats of OPI Black Onyx.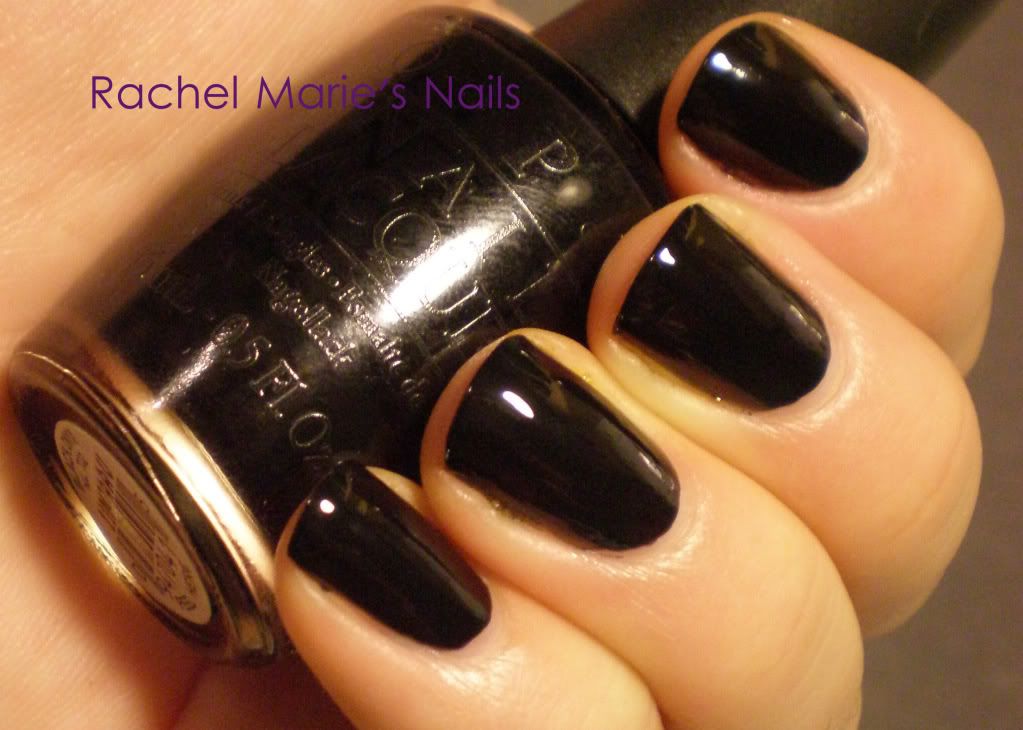 Black Onyx met two of my three needs for a black creme polish. It had a great brush for application (look how clean my cuticle line looks!) and it had a good consistency. The problem was- it wasn't a 1 coater.
And the search continues....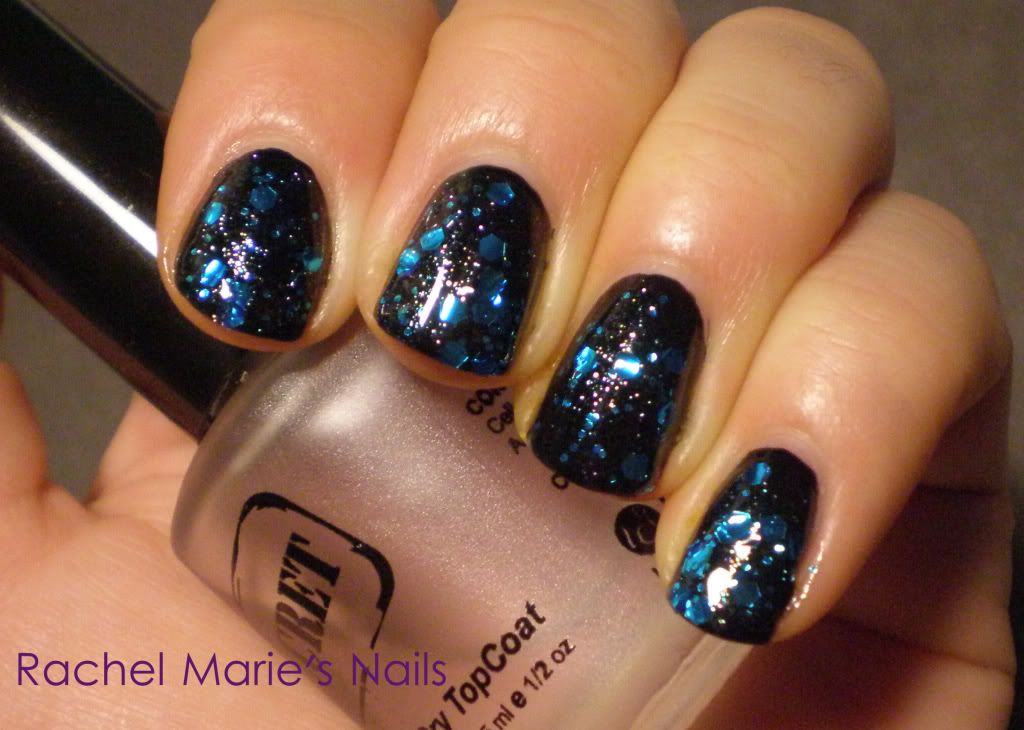 I did end up with this layering combination. I used my Nfu Oh blue knock off polish and a layer of Dusk blue glitter,
I actually got a lot of compliments on this mani. It really lit up in the light.