I've been adding more and more SpaRitual polishes to my collection. I really do think the formula is all that and a bag of kittens.
This is 2 coats of SpaRitual Instinct.
Instinct is a purple shimmer polish that has a reddish base color. Ignore my broken nubby.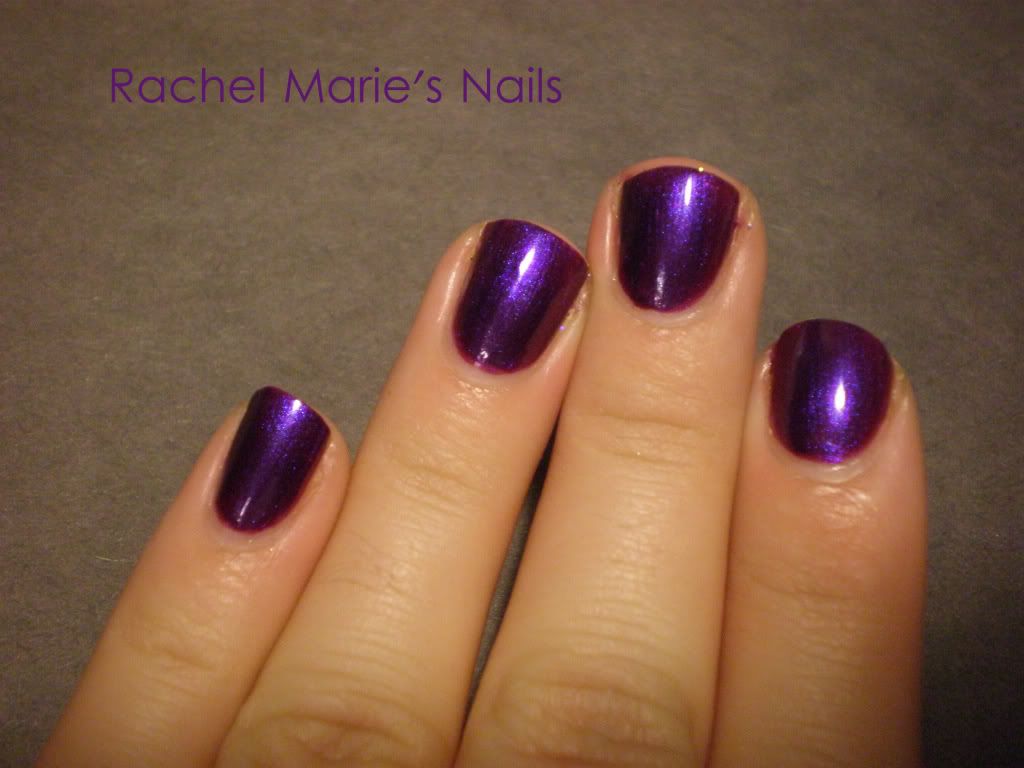 It looks a little patchy here but in real life it looked amazing.
I only wish SpaRitual polishes were more readily available because they are rocking my world right now.