Has my love for SpaRitual polishes shown at all?
This is 3 coats of Reveal Yourself with top coat.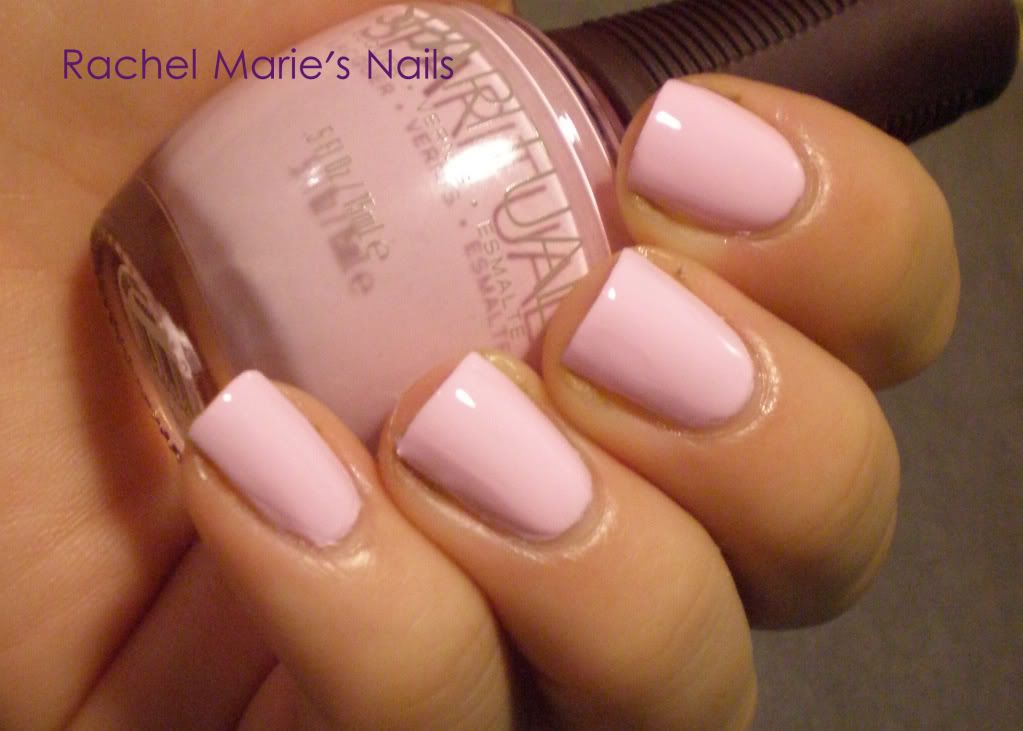 Reveal Yourself was a total impulse purchase. I rarely wear pink cremes like this.
I can't decide if I like this kind of polish or not.
This polish is a tad streaky but evened out with top coat.
This is 2 coats of Howl.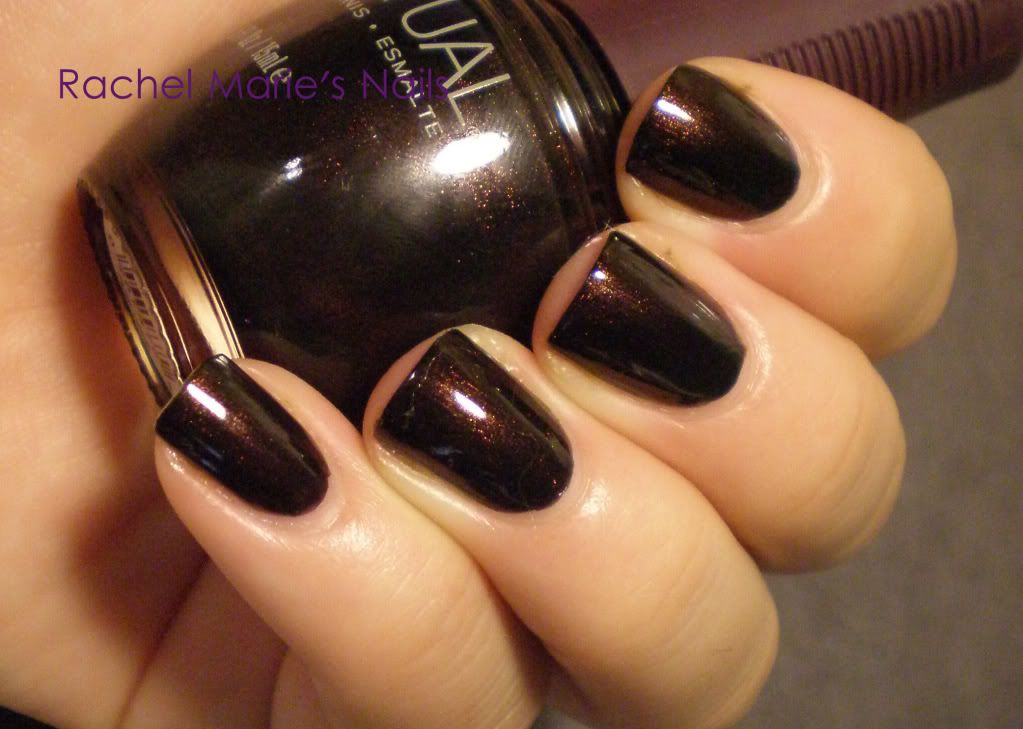 Howl is a dark brown shimmer polish.
Ah, this is much more my style. This polish is perfect for the fall. I'm already imagining it with a green autumn coat.