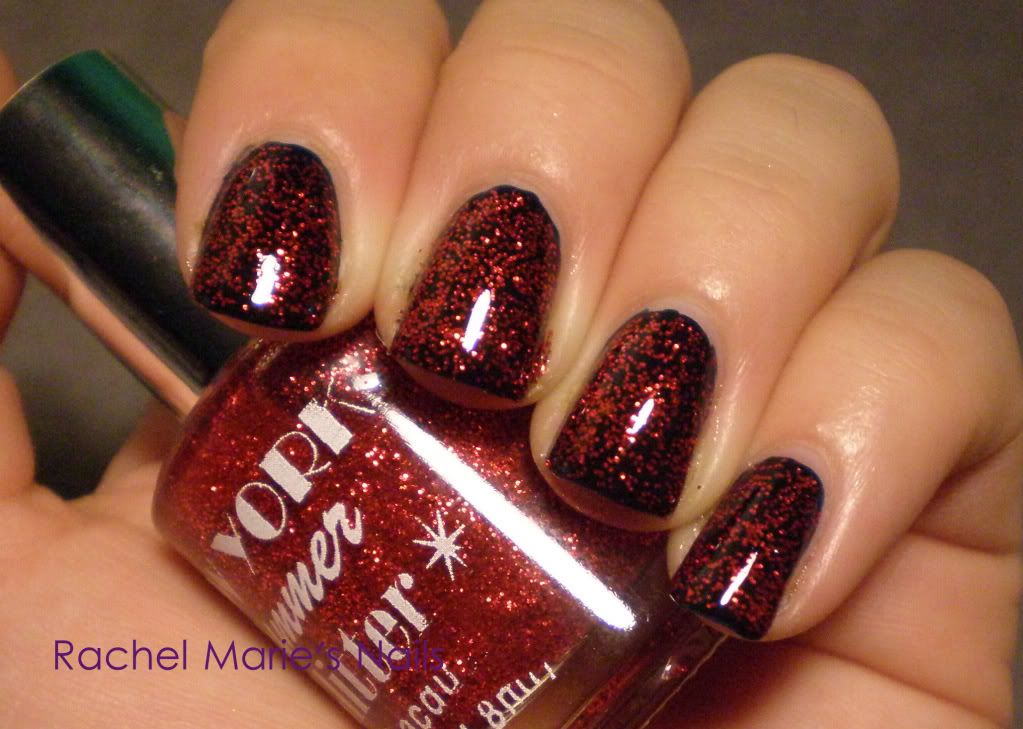 This is 1 coat of New York Summer Fine Red Glitter over black.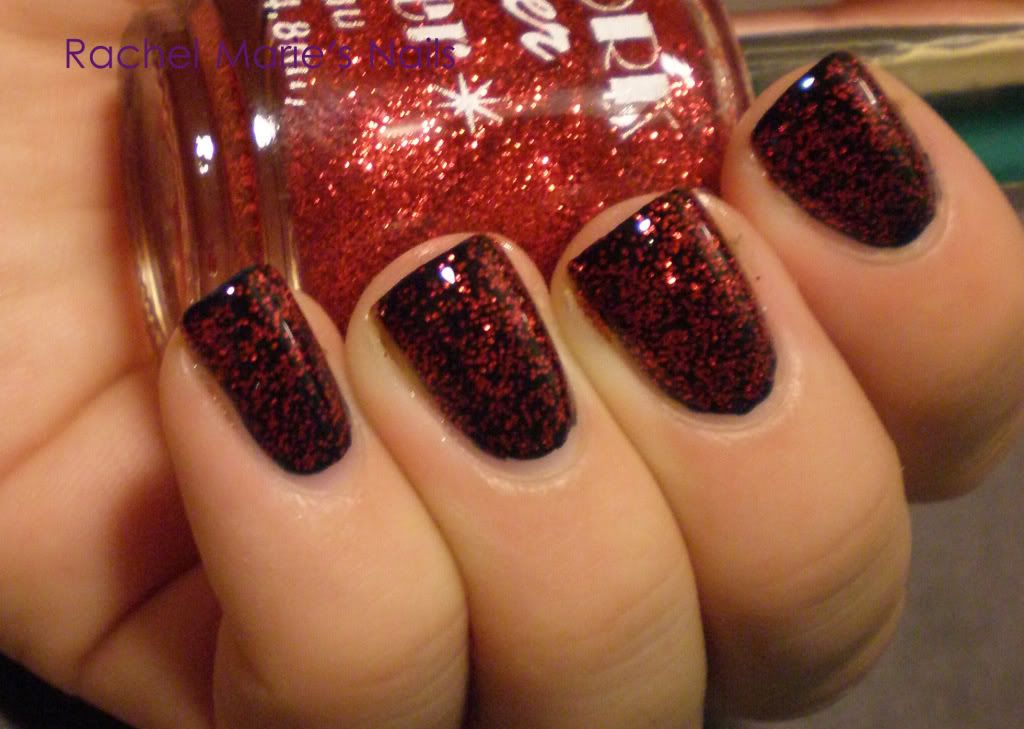 Fine Red Glitter is a cranberry colored circular glitter polish.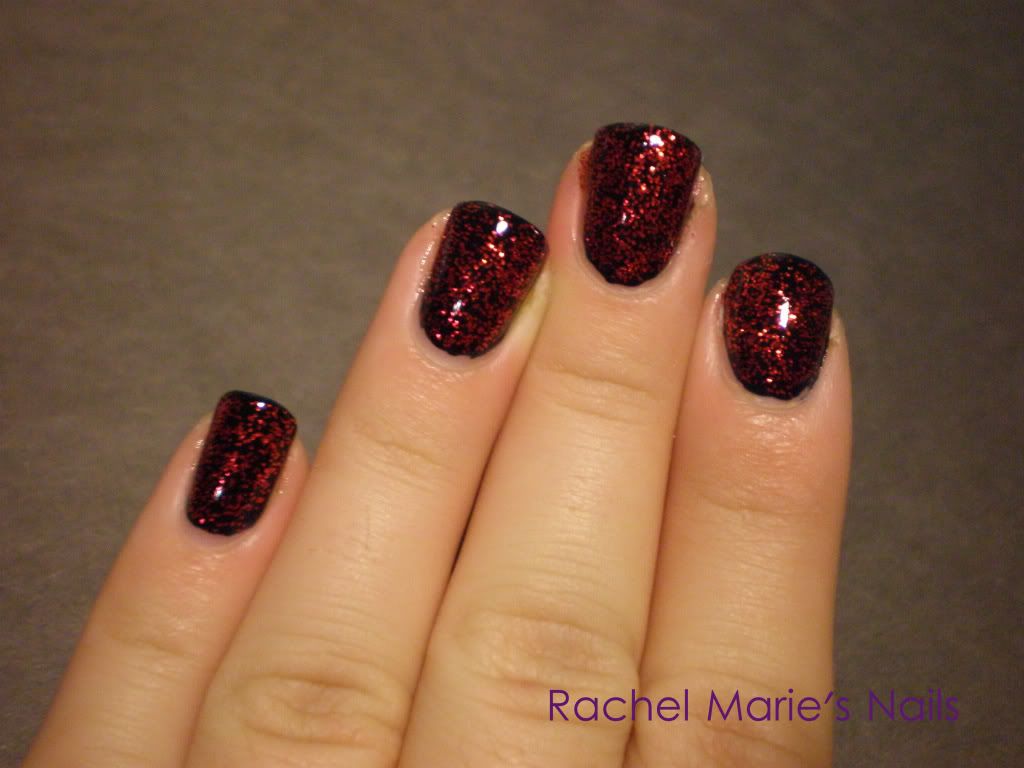 It is a very bold look over black.
This is 2 coats of China Glaze Yee-Haw!
Yee-Haw! is an orange shimmer polish.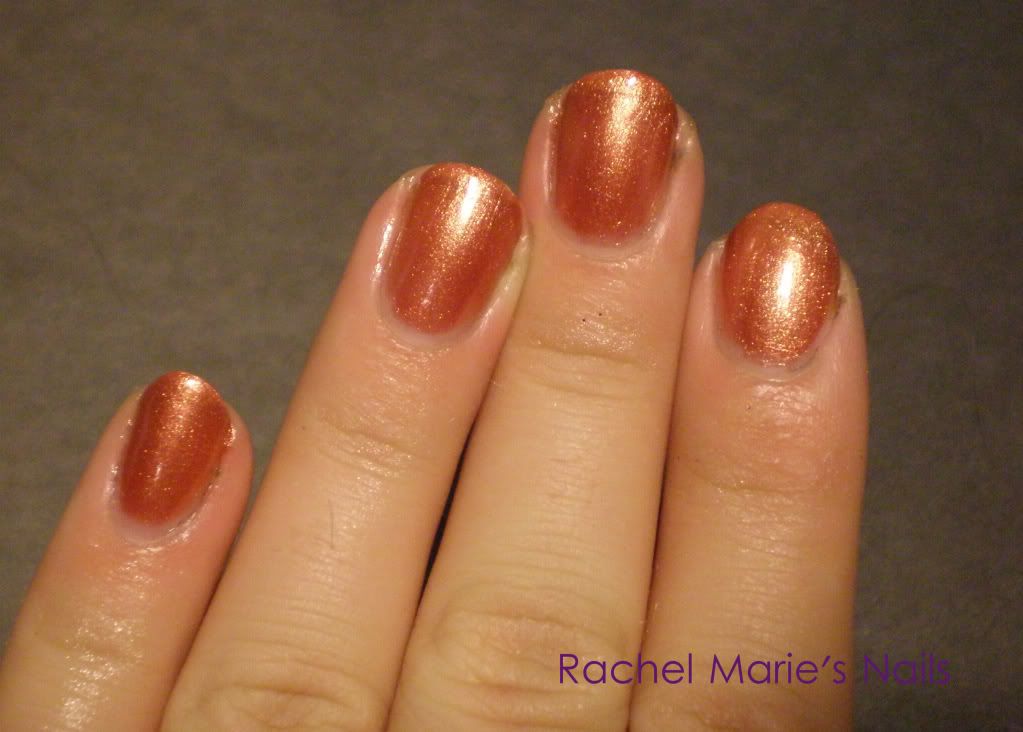 I rounded my nails off and I felt like the combination of my nail shape and this color gave me granny hands.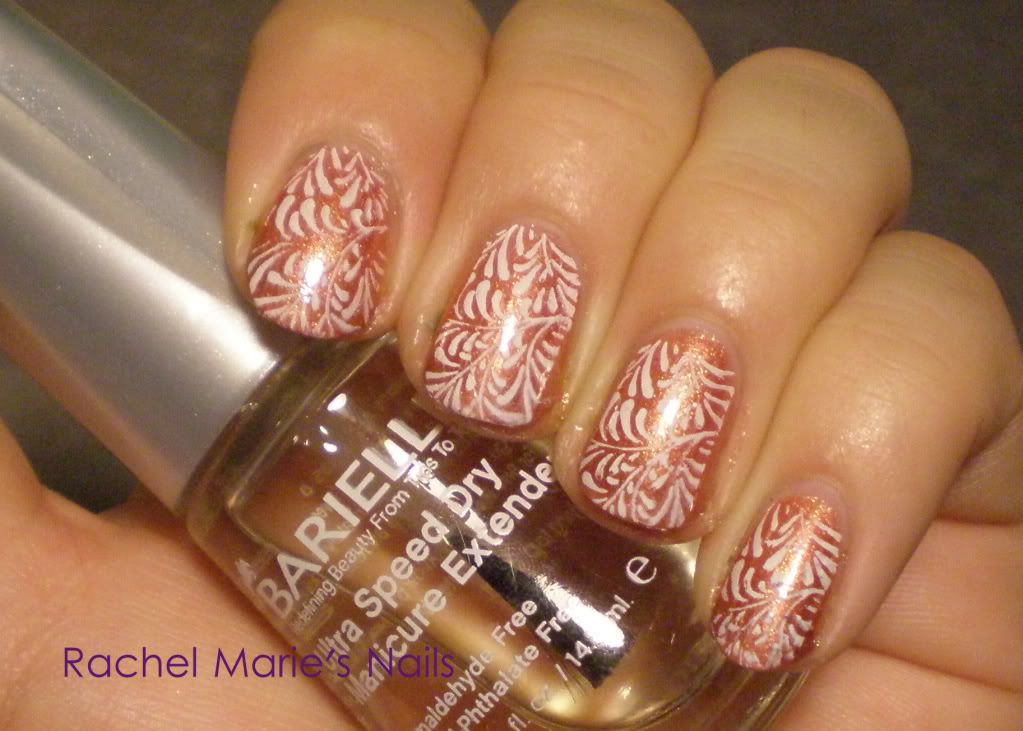 I added some stamping but then it looked extremely old-lady like so I took it off.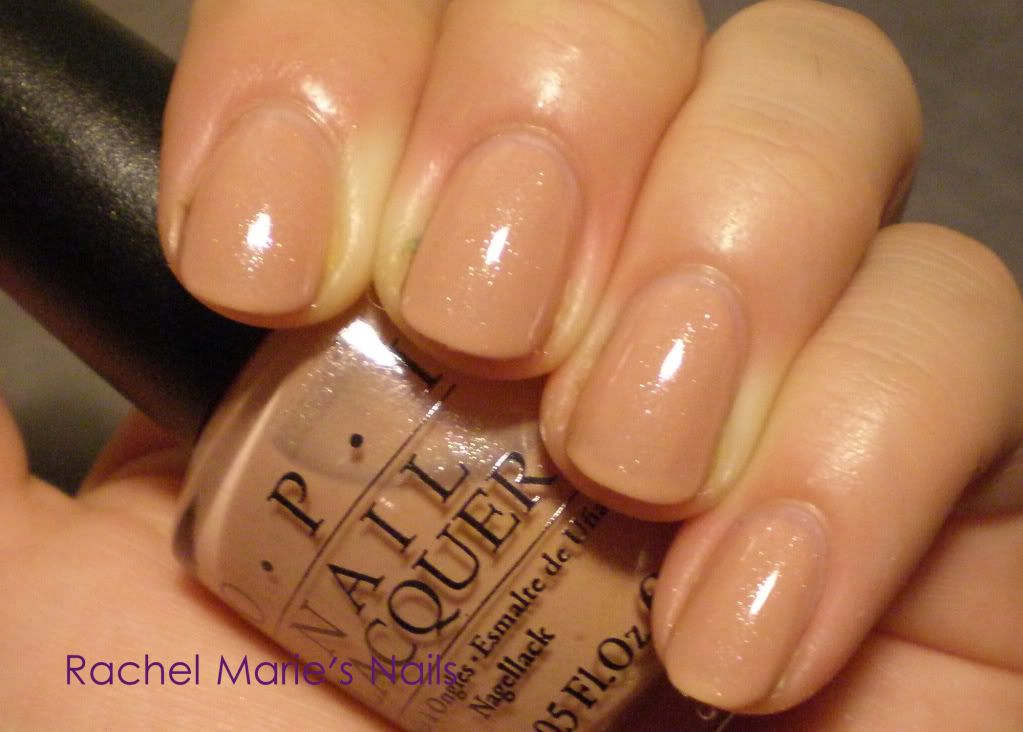 This is 4 coats of OPI Skinny Dip'n In Lake Michg'n.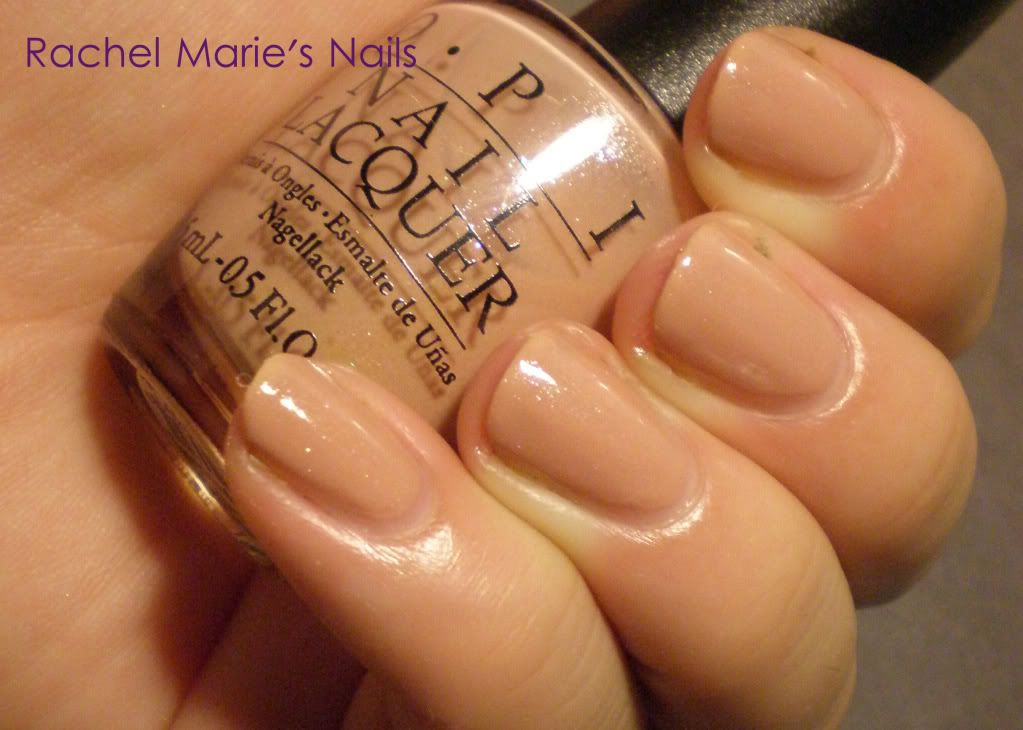 This is a really pretty nude polish with a ton of shimmer.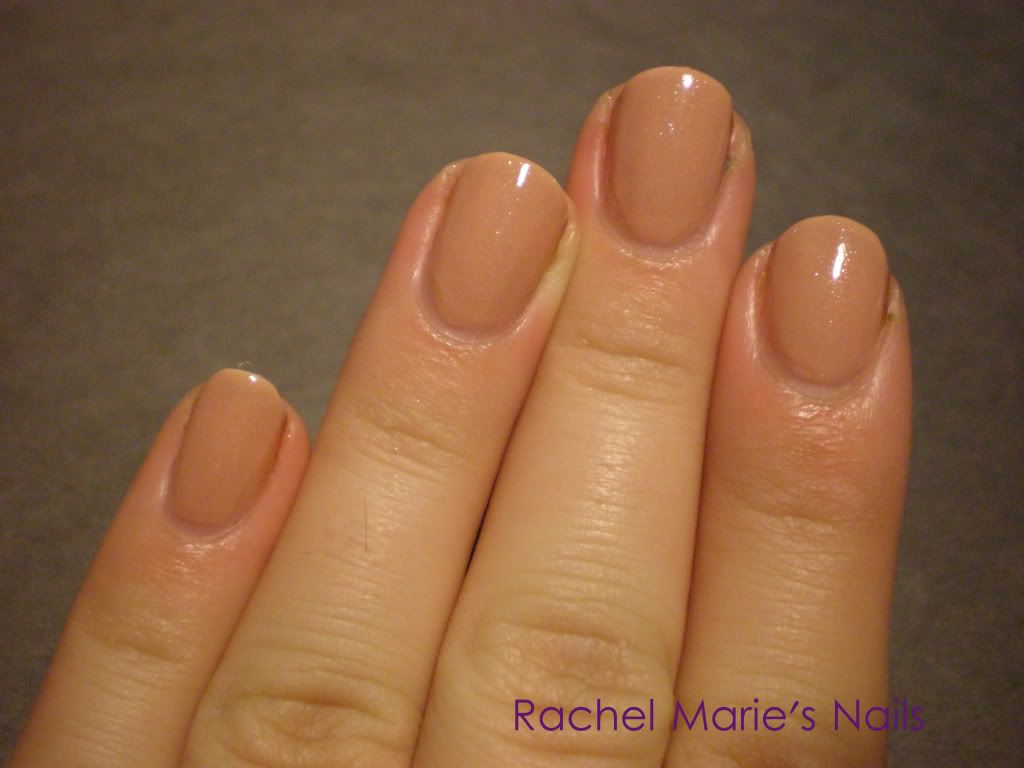 I really wanted this one because of the name but it really is a fantastic nude polish.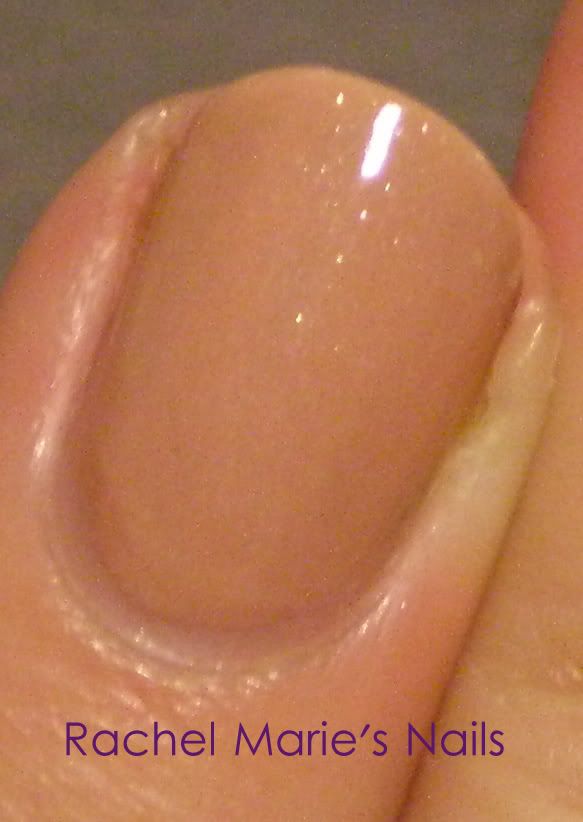 It is just a tad sheer though.