I've never been a big fan of Halloween. But I absolutely love Halloween themed things and any excuse to be themed. Or wear a costume. If it's a themed costume party I'll be there.
Anyway, *ahem* here are some of the new China Glaze Halloween polishes.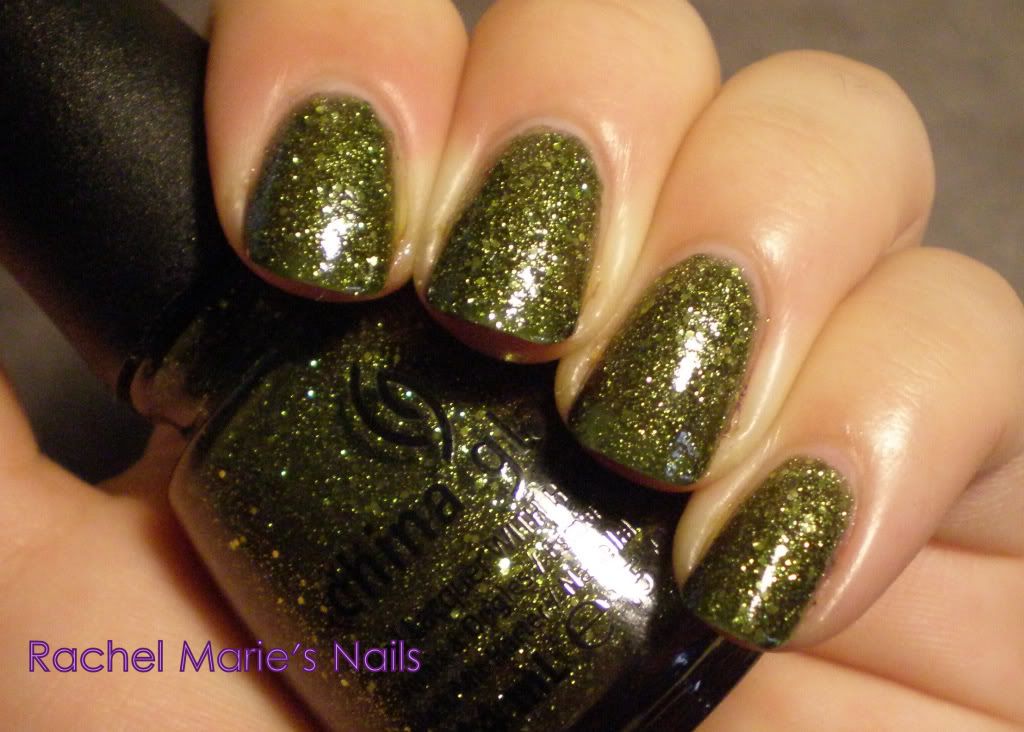 This is 2 coats of It's Alive.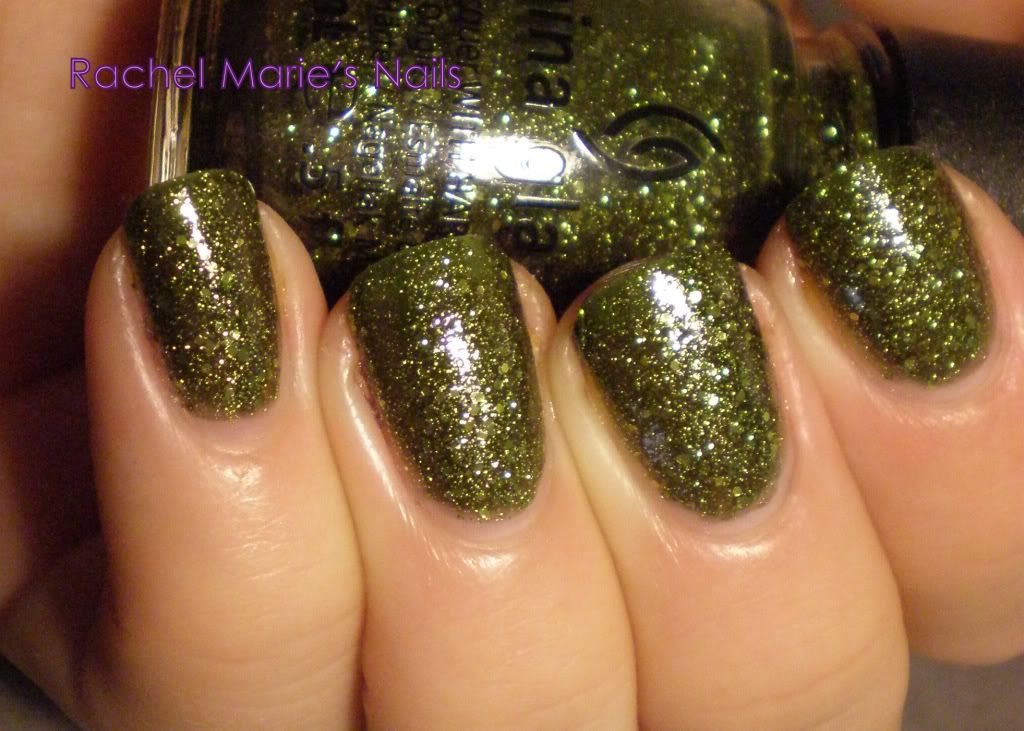 It's Alive is a murky green glitter polish with green glitter hexagons.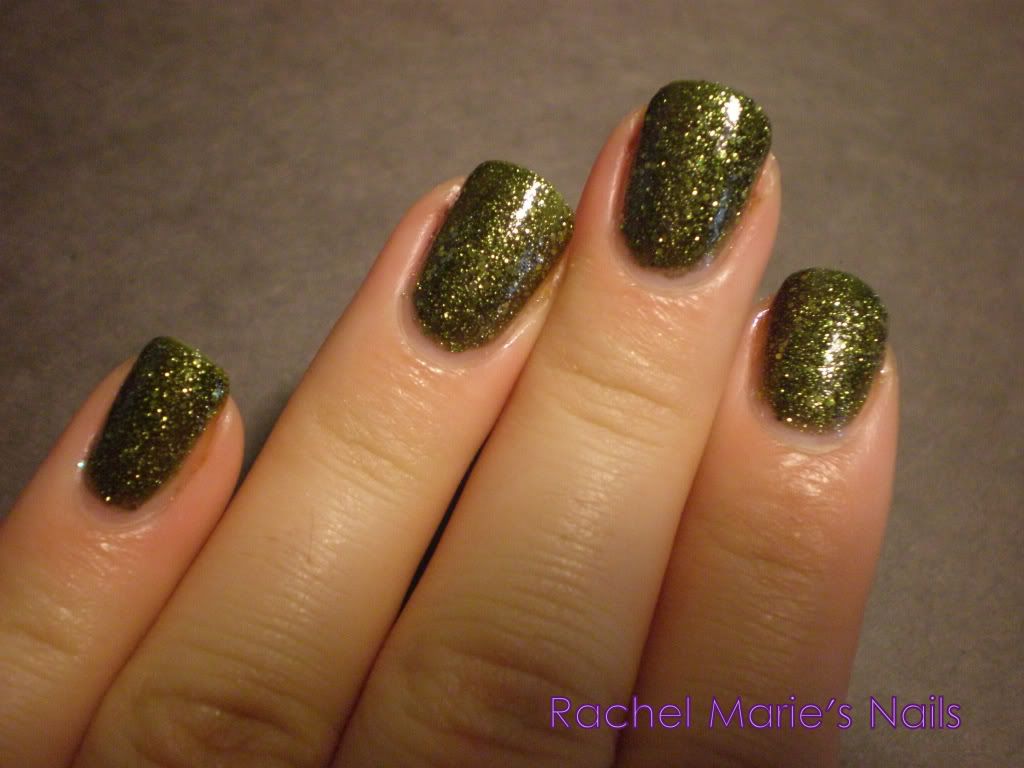 From the promo images I thought this polish was going to be just like Zombie Zest but this is so much better. The glitter is very complex looking.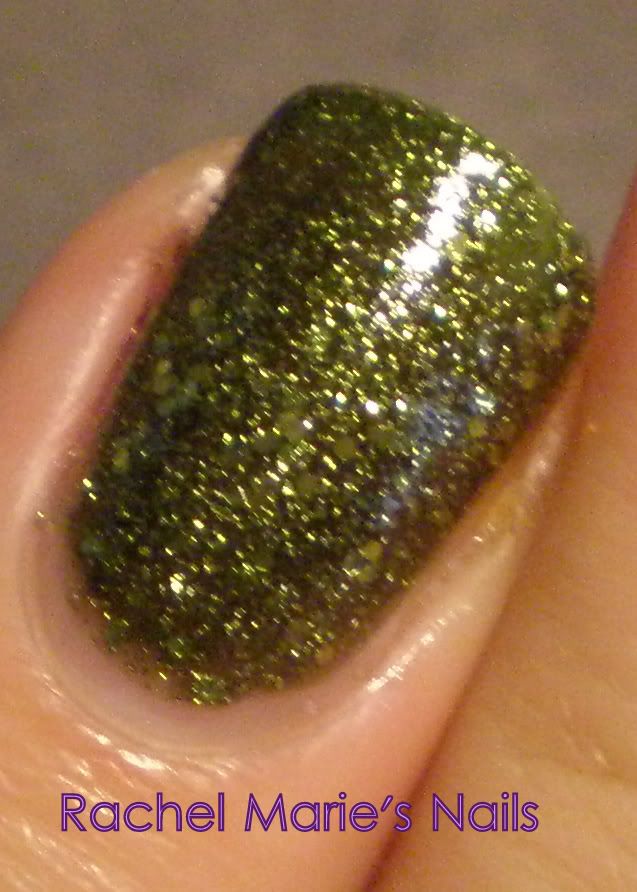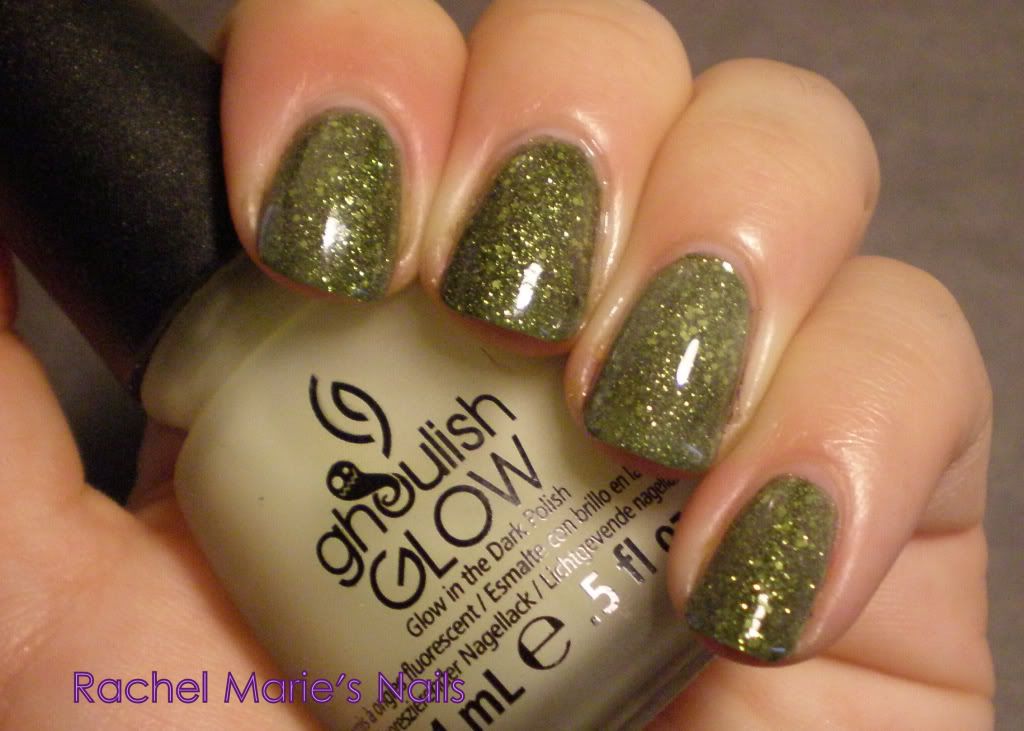 I added a coat of Ghoulish Glow.
Ghoulish Glow is a glow in the dark top coat. It gave my mani a milky finish.
It glows in the dark, obviously.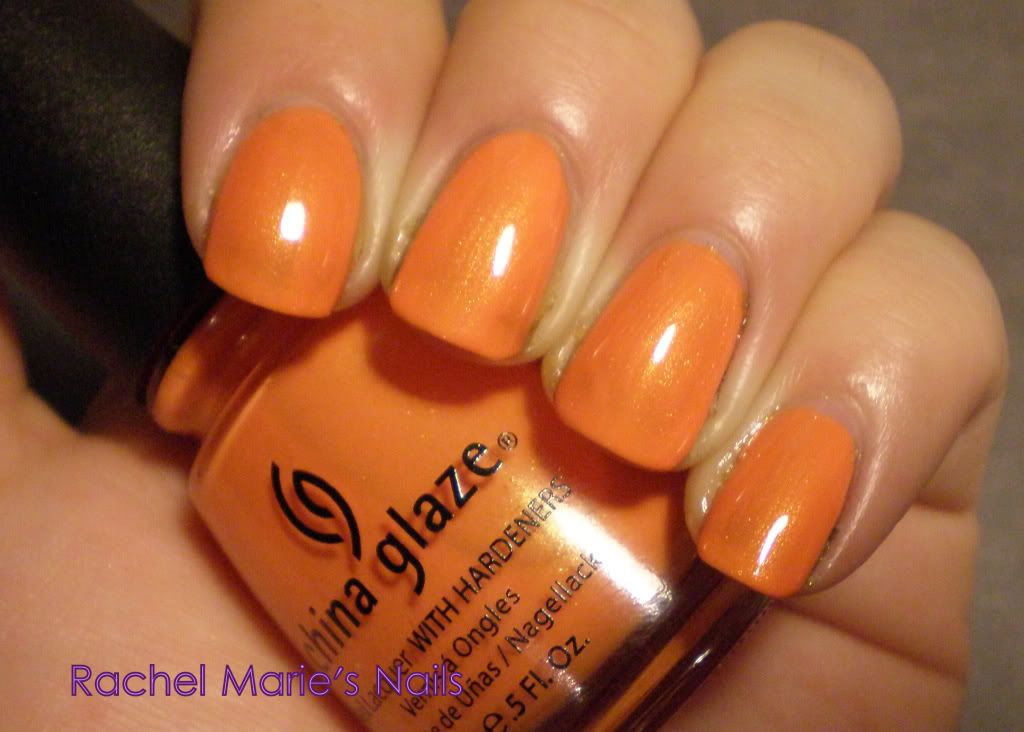 This is 2 coats of Breakin'.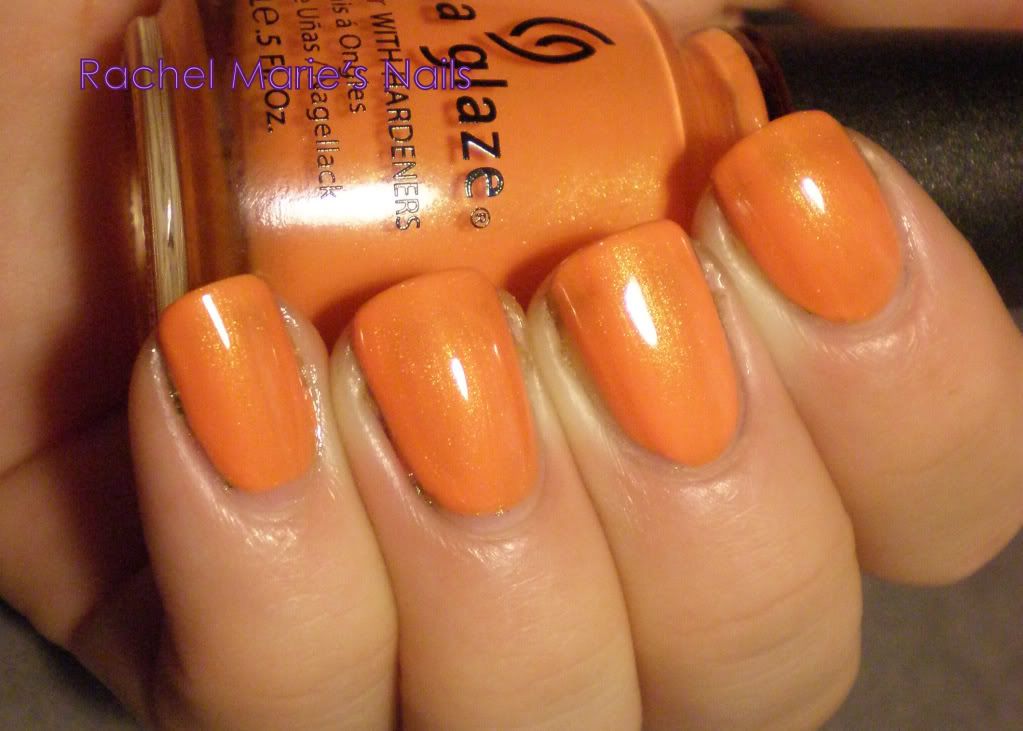 Breakin' is an orange shimmer polish.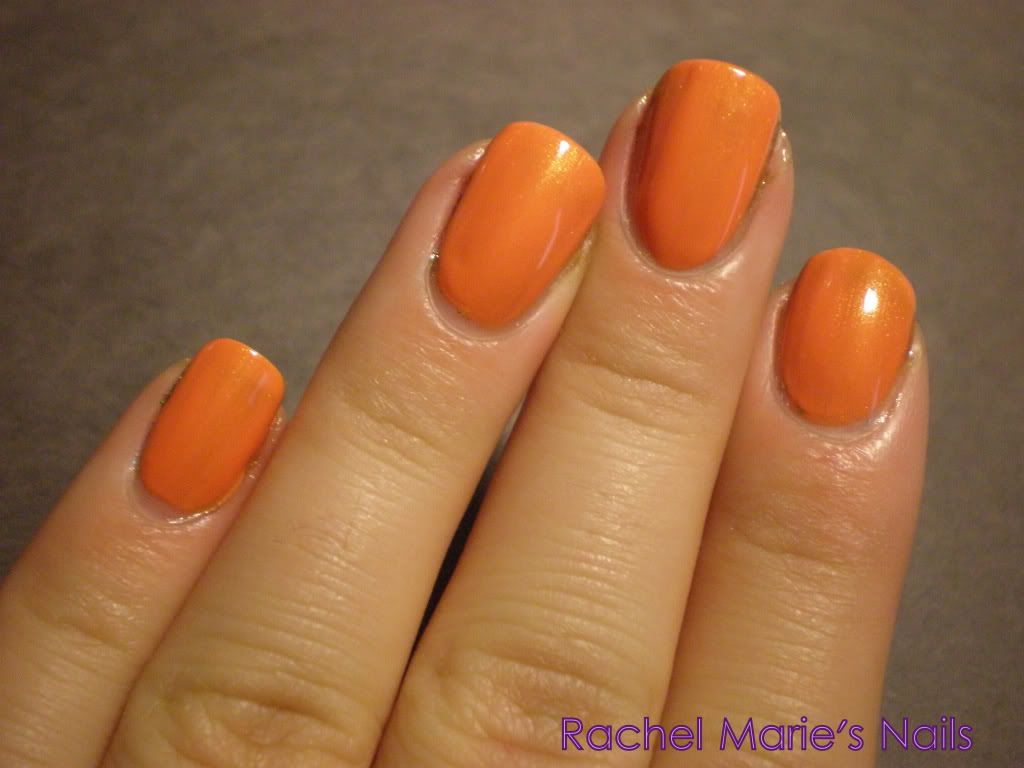 I actually bought this bottle at a dusty and gave the new bottle to my mom.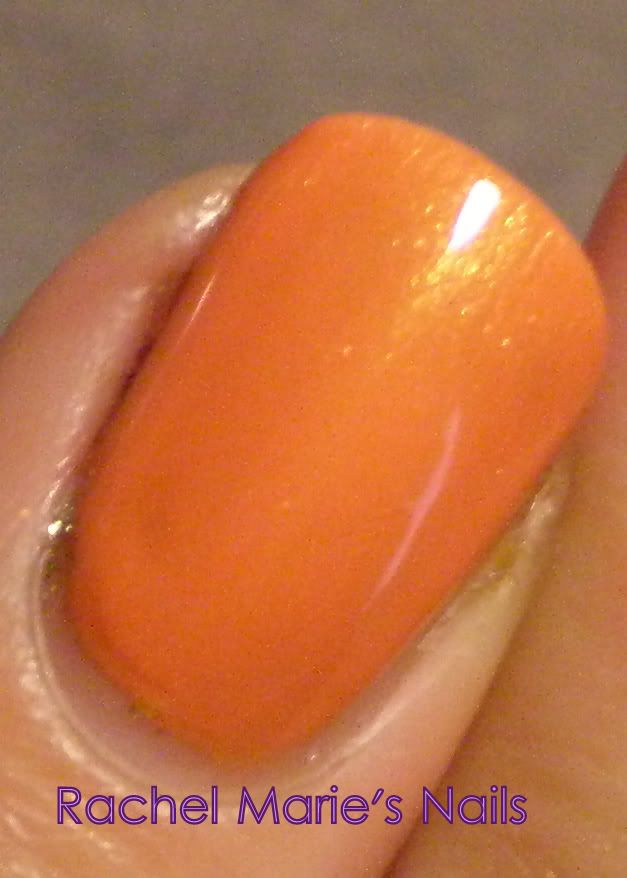 This set also came with a black crackle polish but I've actually already own it so I'll probably just give it away.