China Glaze is one of my favorite brands. I have one helmer drawer devoted to just China Glaze. It's now overflowing into another helmer drawer. I know it's time to get a 3rd helmer.
This is 2 coats of Sky High-Top.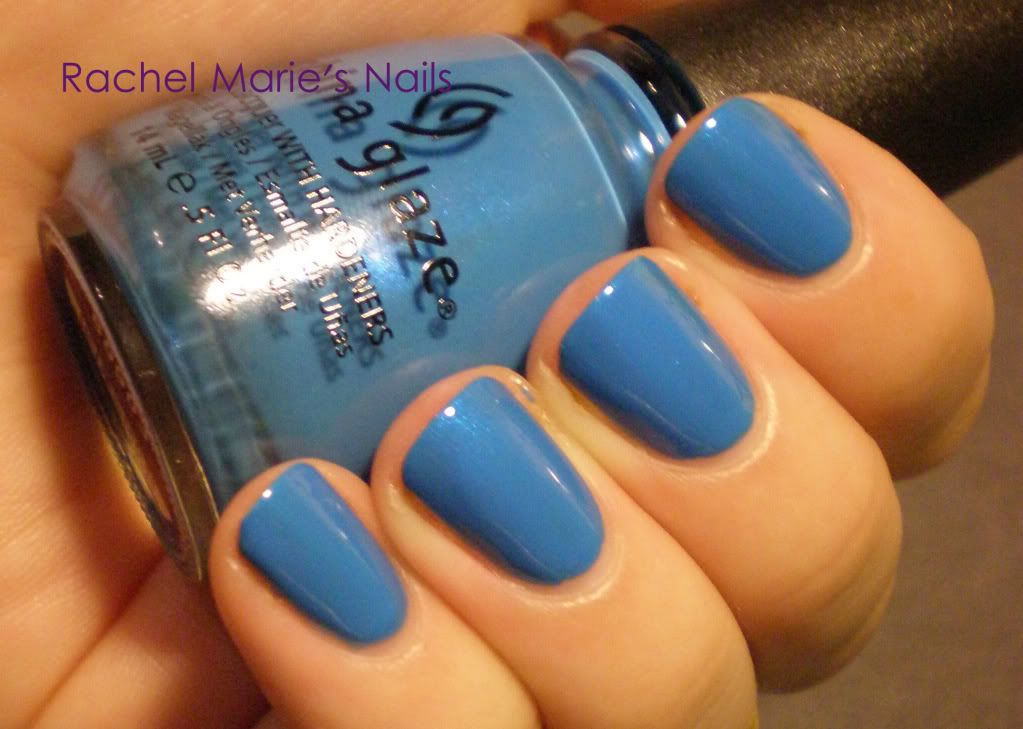 Sky High-Top is a medium blue shimmer polish.
Lovely isn't it?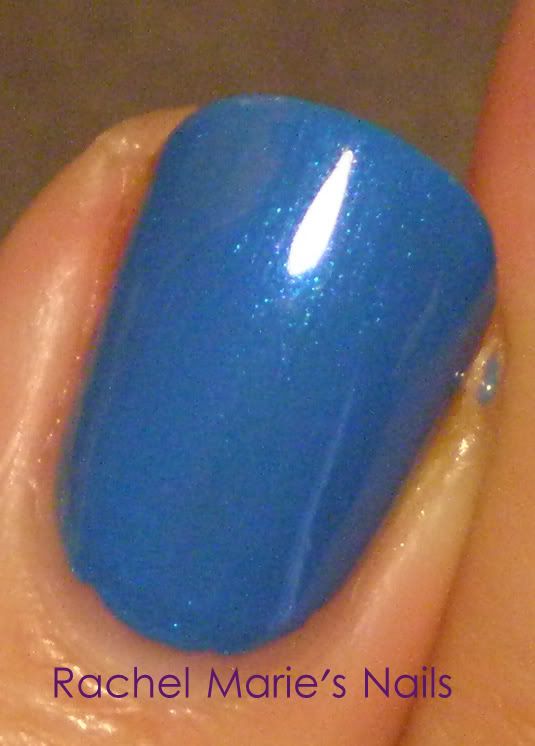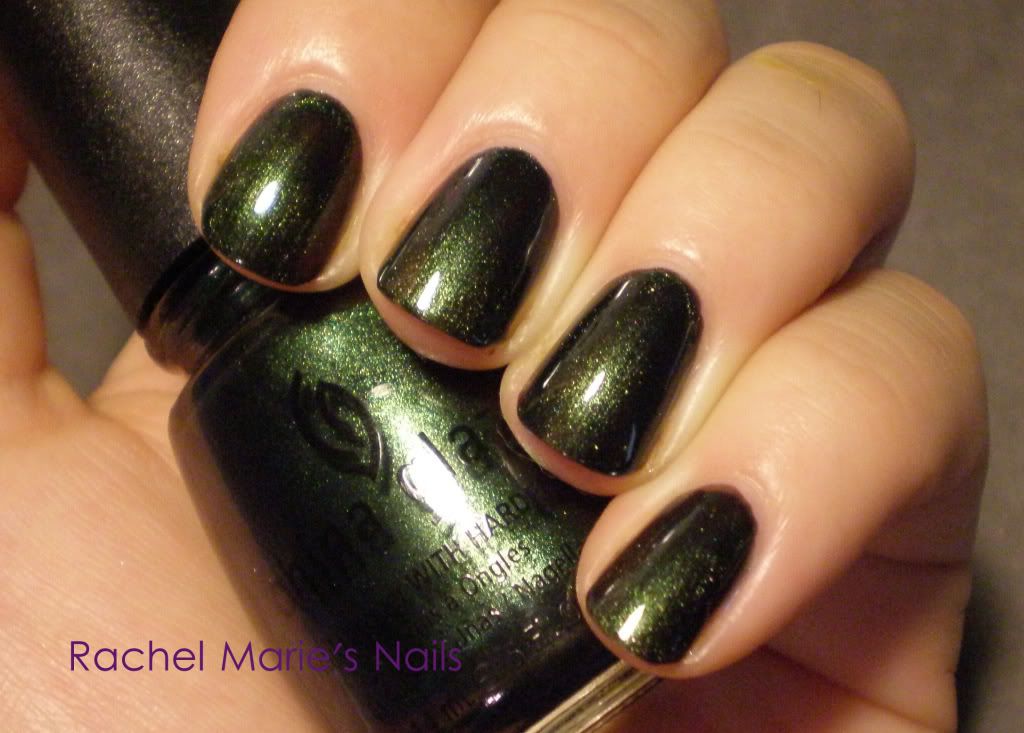 This is 2 coats of Gussied Up Green.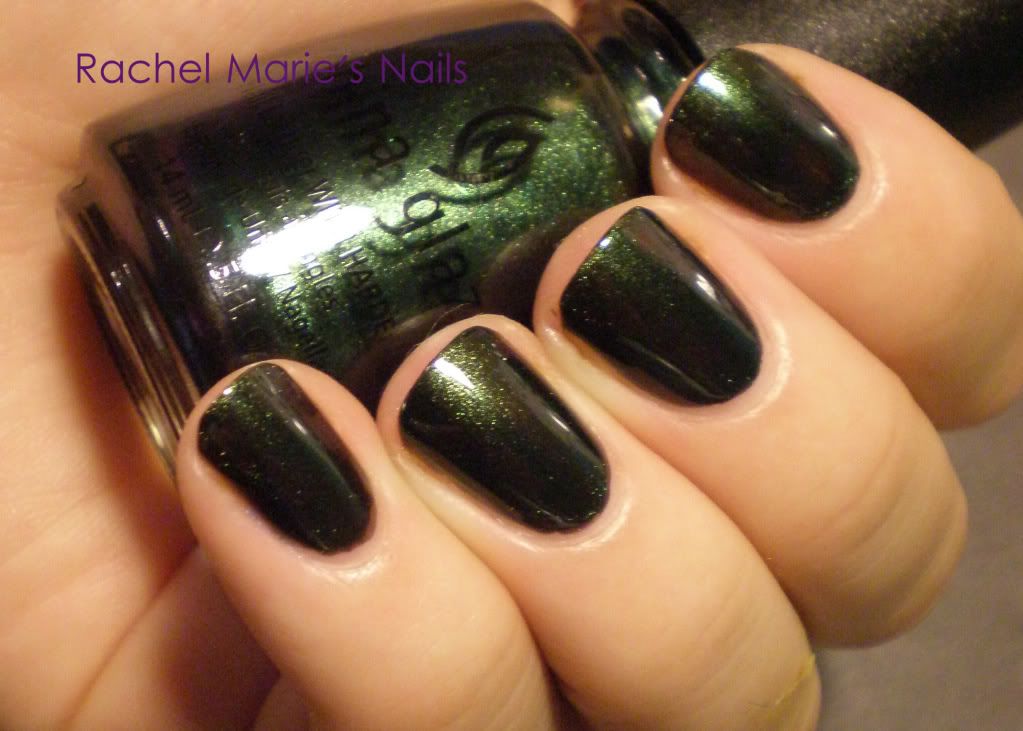 Gussied Up Green is a darkened green polish with lots of shimmer.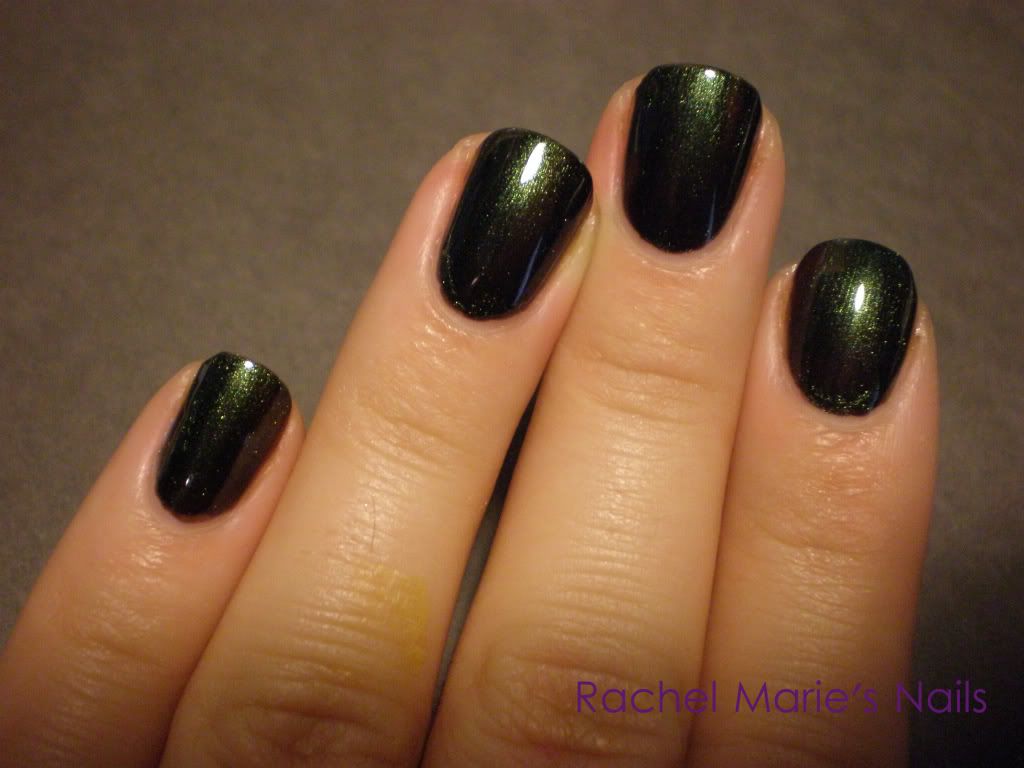 It reminds me of Christmas and snow. :)