I love glitter. I especially love cheap glitter from the back of dusties. It's the best kind of glitter.
Expensive Deborah Lippmann glitter is pretty good too.
This is 1 coat of CM Brilliant Rainbow over black.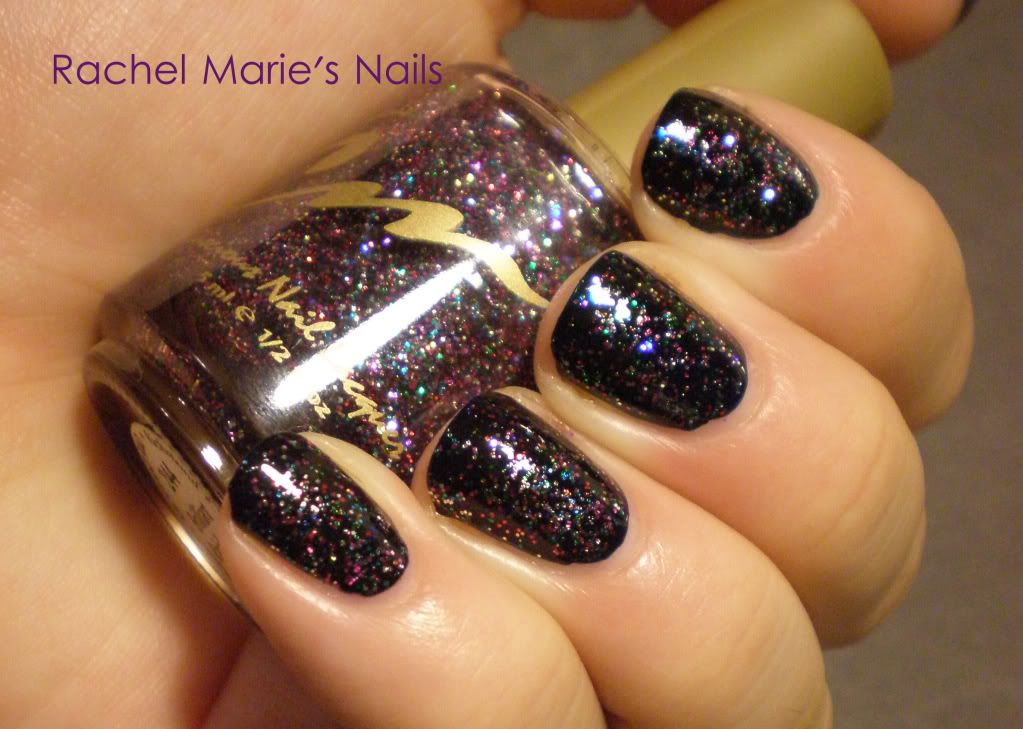 Brilliant Rainbow is a multicolored circle glitter.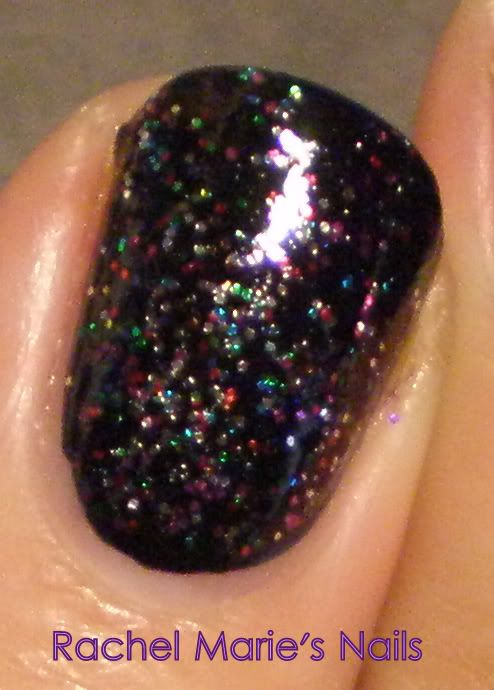 This is 1 coat of Star Passion over black.
Star Passion is a light purple glitter polish.
I have so many purple glitters like this. One day I will compare them... One day...