Some of you might be aware that besides being a nail polish lover, I'm a licensed esthetician. Whenever I tell people what I do for a living I see a blank look come over their faces. As an esthetician, I'm licensed to remove hair from the face and body and also beautifying the skin. This means I have a special place in my heart for makeup. :)
When given the chance to review Dr. Remedy Enriched Instant Cover I was intrigued. On the Dr. Remedy
site
it is described as body makeup that is used to cover spider veins, sun spots, tattoos, and birthmarks. It also contains tea tree oil, vitamin C & E, and wheat proteins.
It comes in a 3.5 oz tube. It's actually pretty big in real life.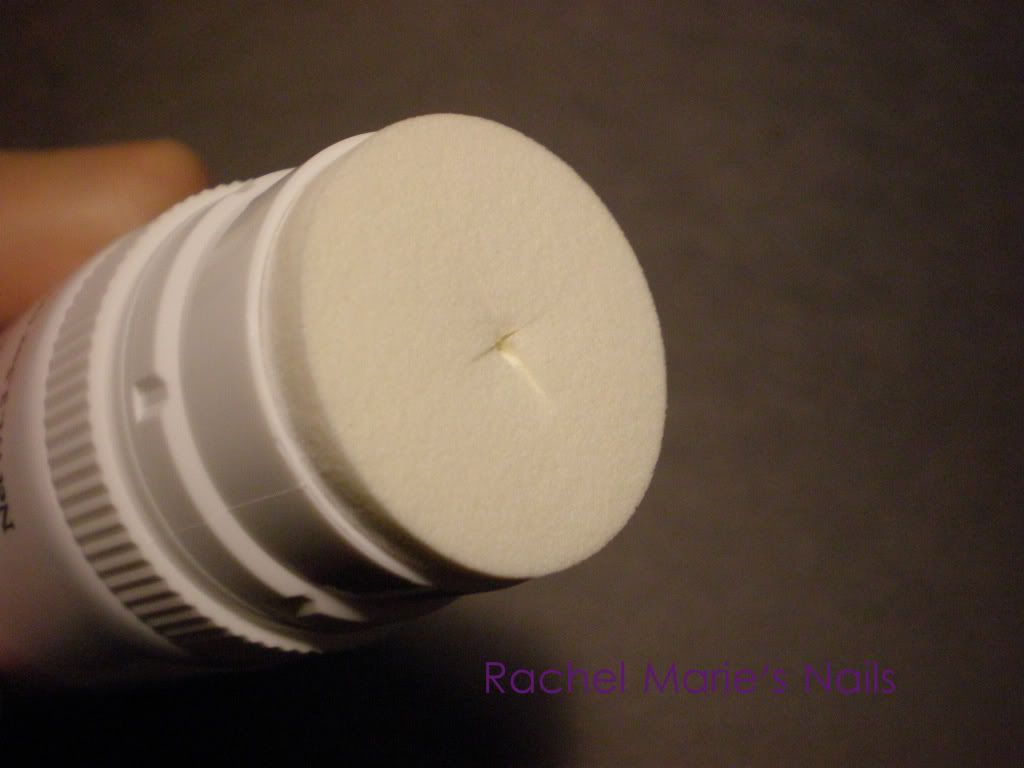 The applicator is a sponge with an X cut into it where the product dispenses.
When it comes out, I rub it in with the sponge. It's pretty easy.
I lack spider veins, sun spots, and birth marks. I have tattoos but I like them so I have no need to cover them up! I chose a scar on my arm.
Here's the scar on my arm. I got this while making apple pie one year at Thanksgiving. I touched my arm inside the oven. Ouch!
Here it is with Enriched Instant Cover. It actually covered quite a bit. It also seems to lighten the area as well.
I also used this all over my legs before I went out one night. It made my legs look awesome. :)
One can purchase this product at www.Remedynails.com or by calling 1-877-323-NAIL for $40
This product was sent to me to review.