I've been on a duochrome kick lately. Or maybe just a green kick.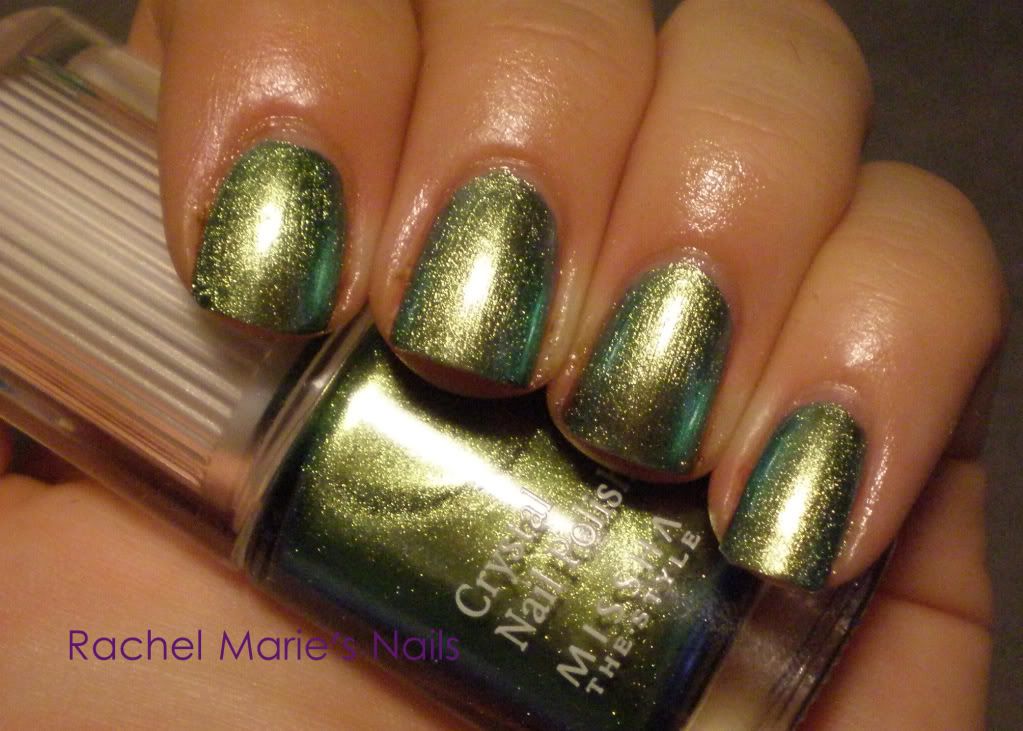 This is 2 coats of Missha HGR01.
HGR01 is a green polish that changes to blue and gold.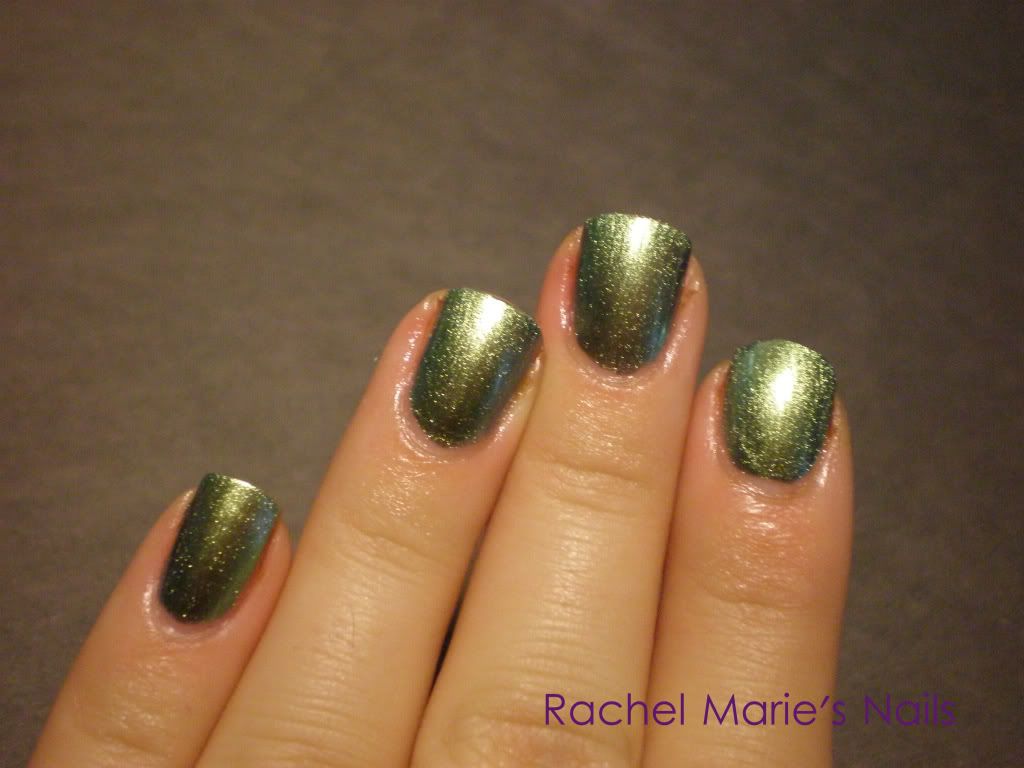 This polish is similar to Chanel Peridot but is brighter and less gold.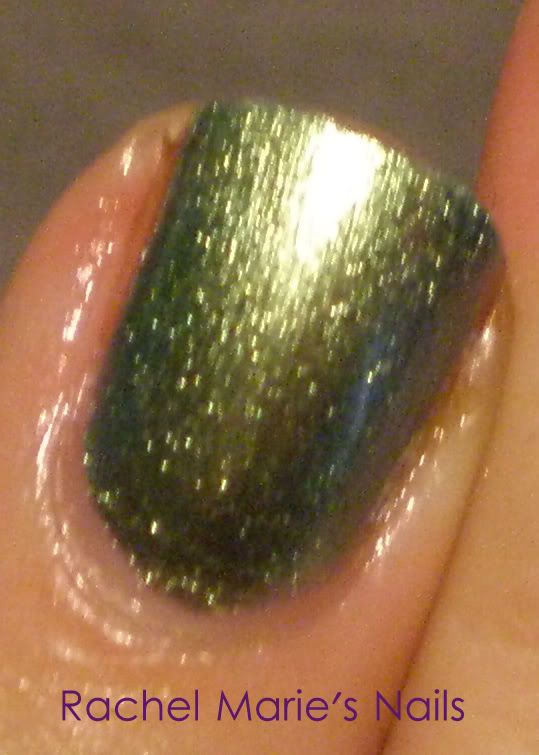 I'm secretly hoarding Missha polishes. Don't tell anyone.
This is 2 coats of Revlon BBurnt. I don't know if that's a typo or not but it's spelled that way on the cap.
BBurnt is a greyish green duochrome polish.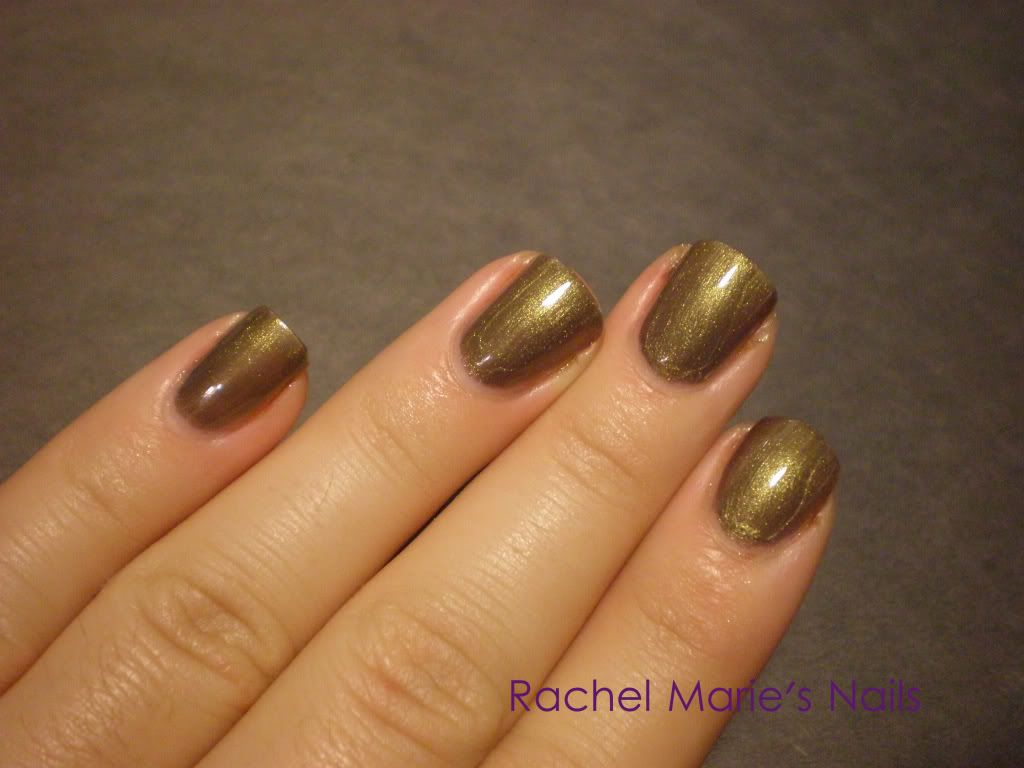 I got this from a lovely lady from the MUA Michigan meet up. :)
I waited a while to wear this polish. It sat in my untries for a long time until I knew it was the right moment. I'm so glad I waited. I feel like I appreciate this polish more.