Essie Jelly Apple is really popular on MUA. When I saw it at my local beauty supply recently I just knew I had to have it. I have so many red polishes but they're all different. Dad, if you're reading this- seriously they are all different.
This is 2 coats of Jelly Apple.
Jelly Apple is a red jelly polish.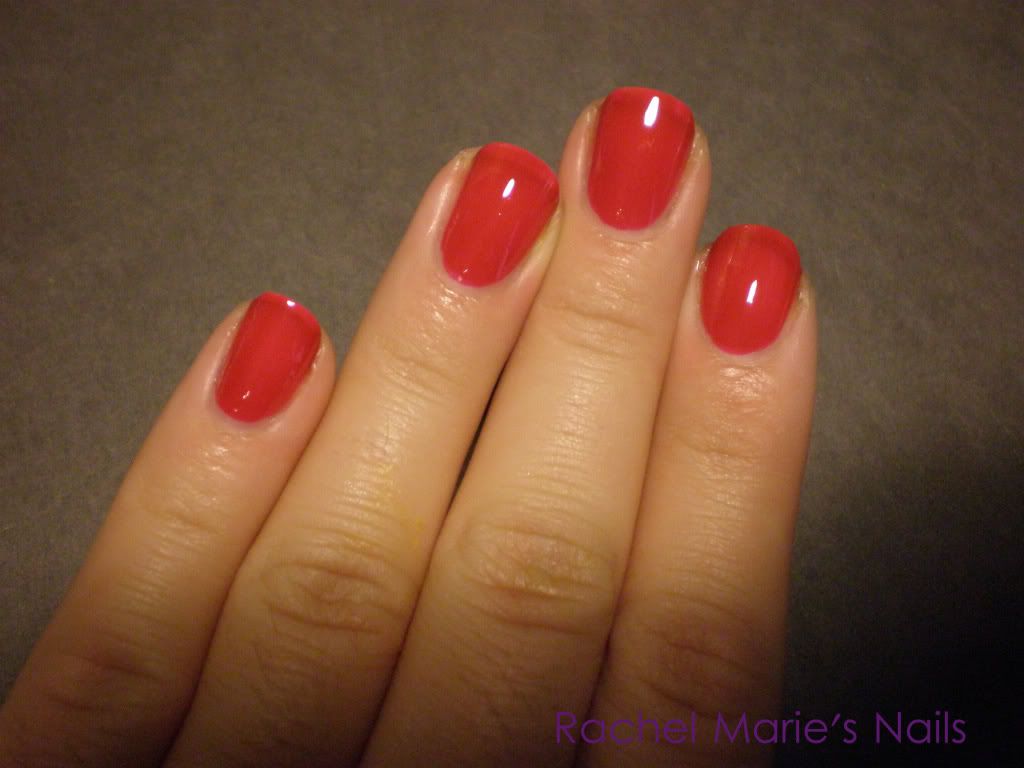 There is a little visible nail line but it's all good because it's a jelly :).
This is 2 coats of Jessica Bedazzler.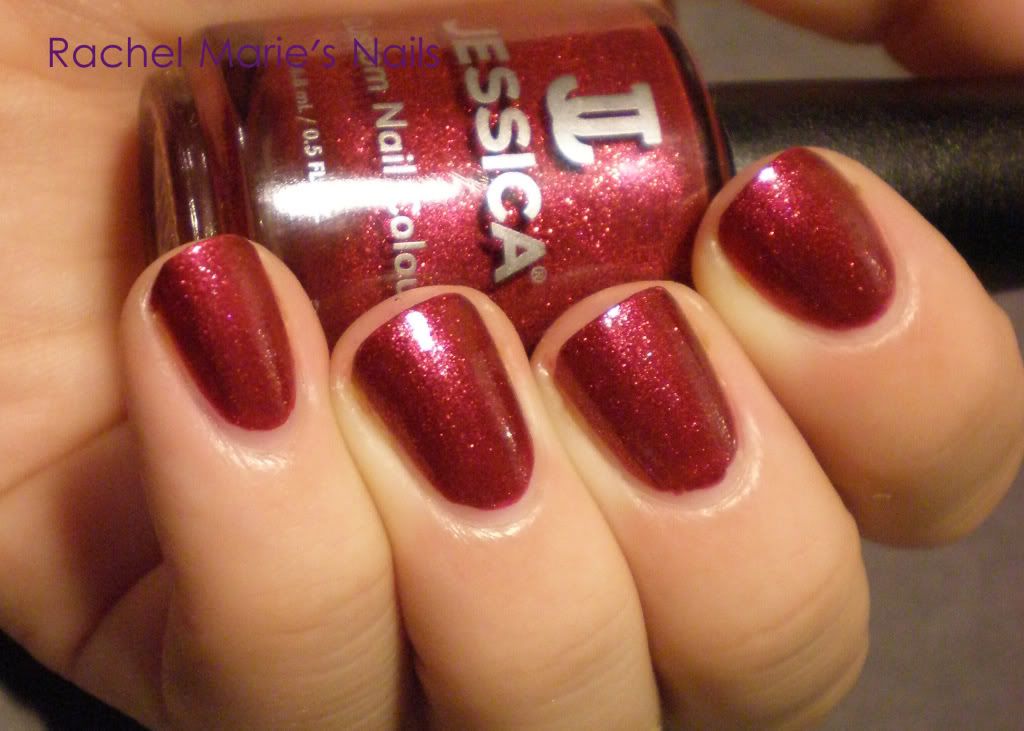 Bedazzler is a red shimmer polish with tiny red glitter bits.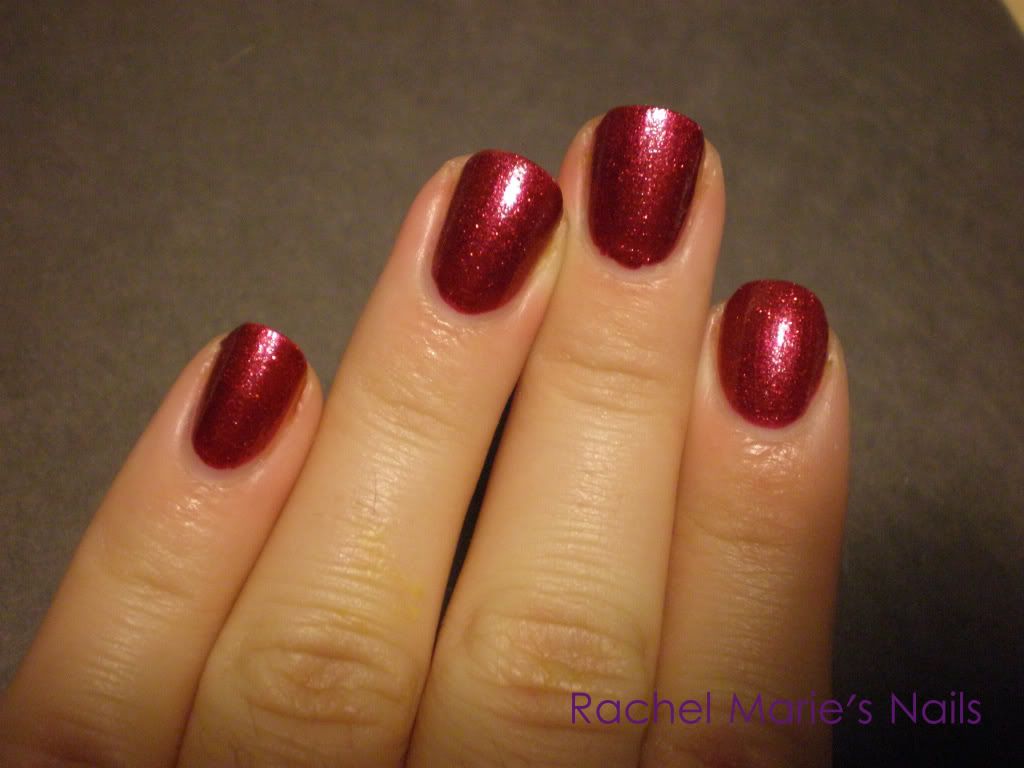 This is my first Jessica polish and I'm in love. The formula was butter.