In the nail polish world, holidays are when all the fun, new polishes come out. Or re-come out. I'm not sure if these shades or new or from the collection that came out last year.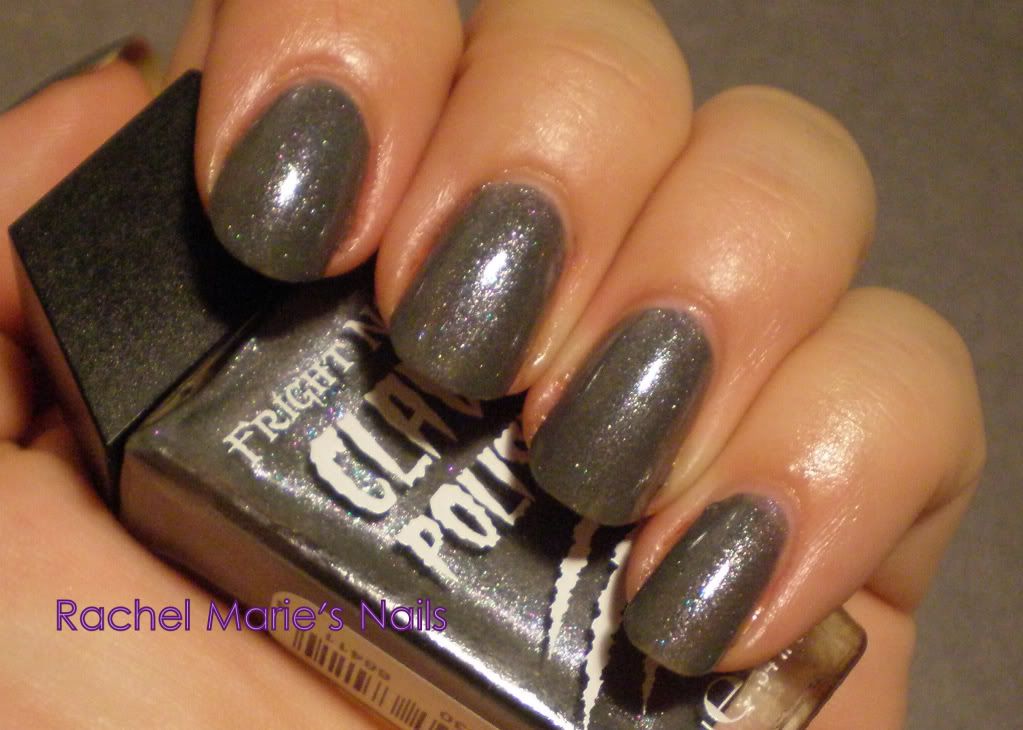 This is 2 coats of Phantom.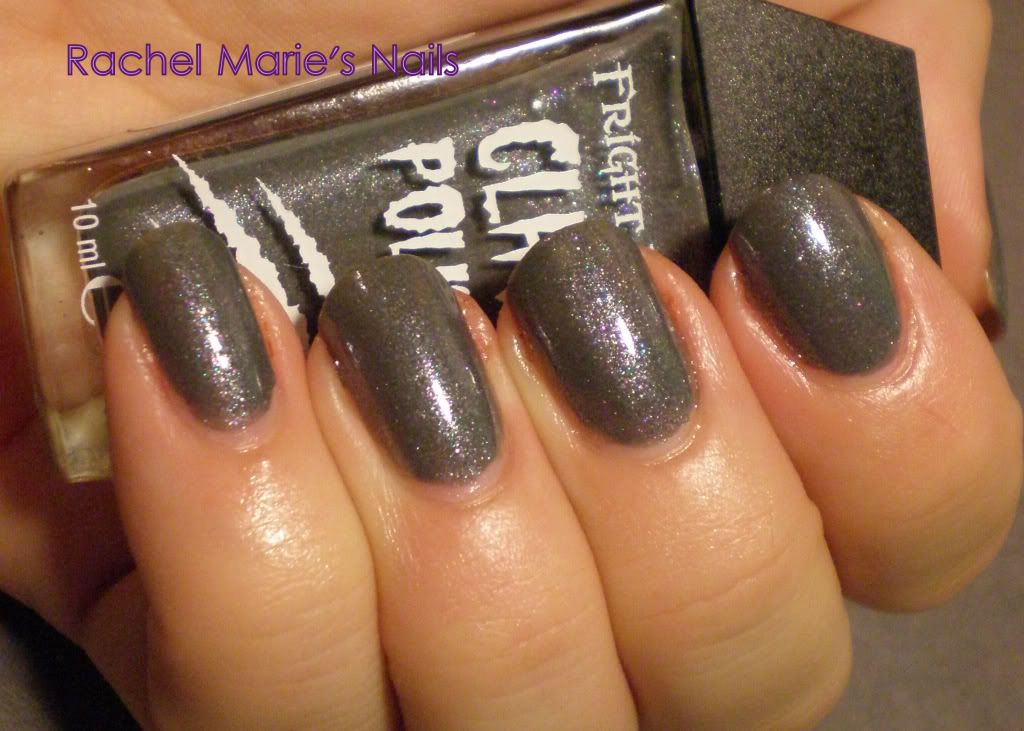 Phantom is a grey polish with purple and blue shimmer.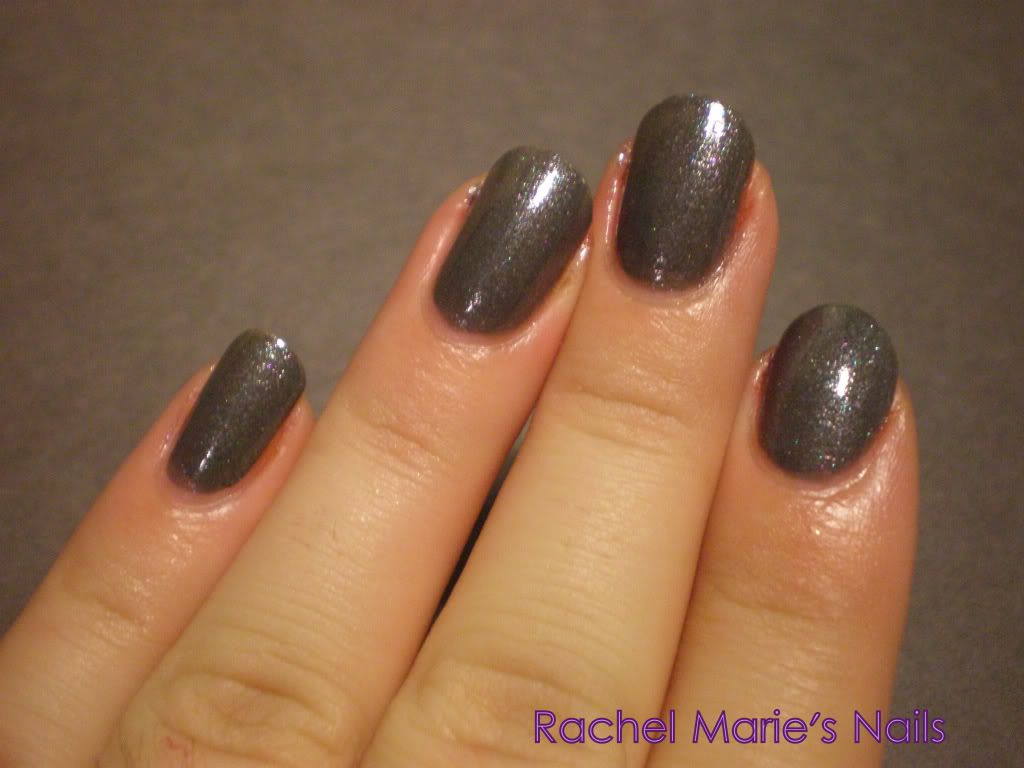 It's a bit like SpaRitual Sacred Ground. But more grey and less shimmery.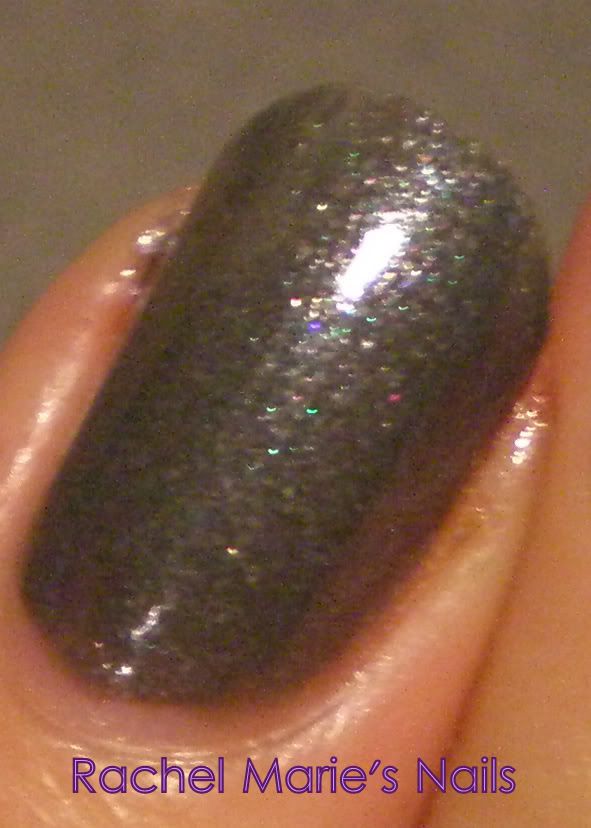 This is 2 coats of Toxic.
Toxic is a green shimmer polish.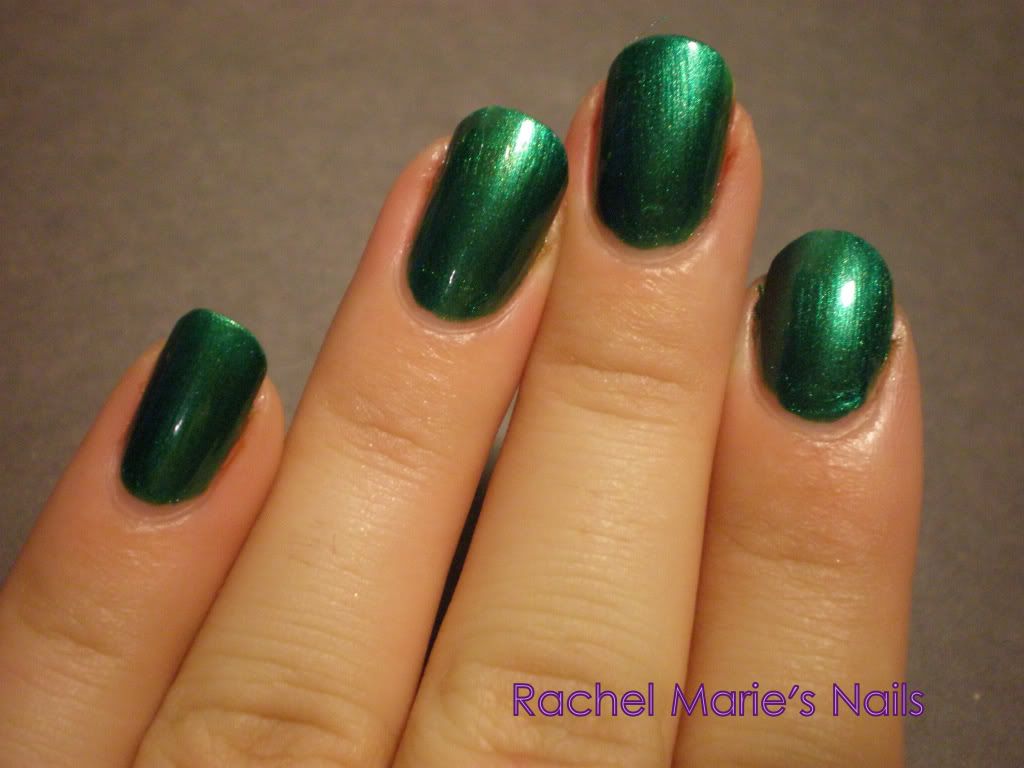 I wish this was a bit more... Toxic looking.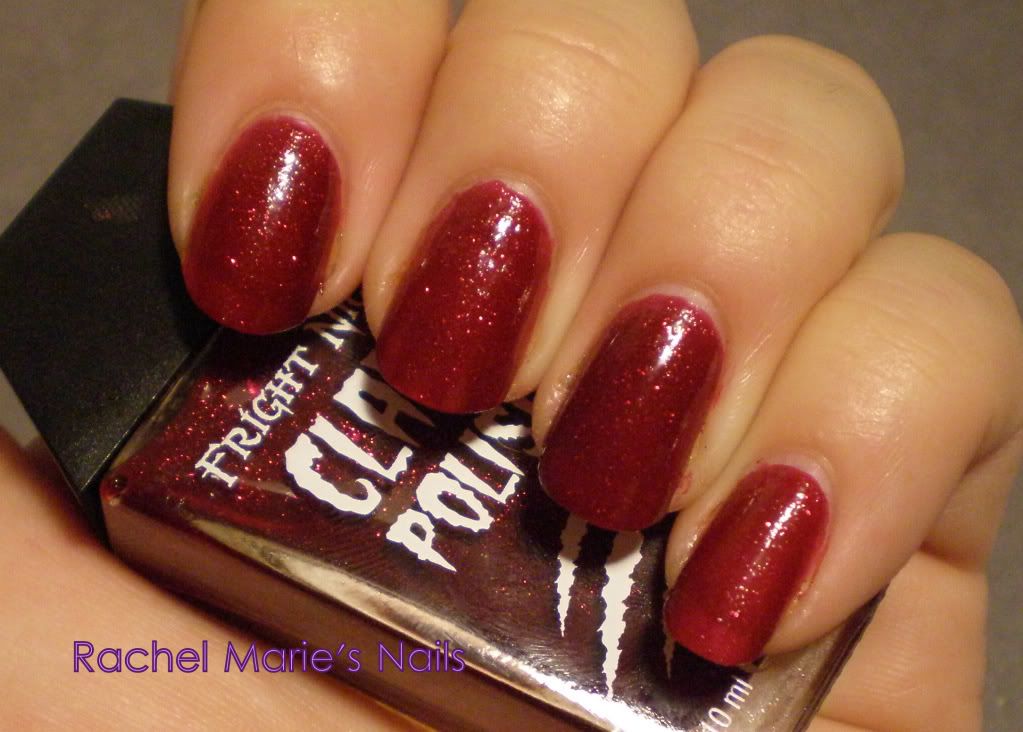 This is 2 coats of Voodoo.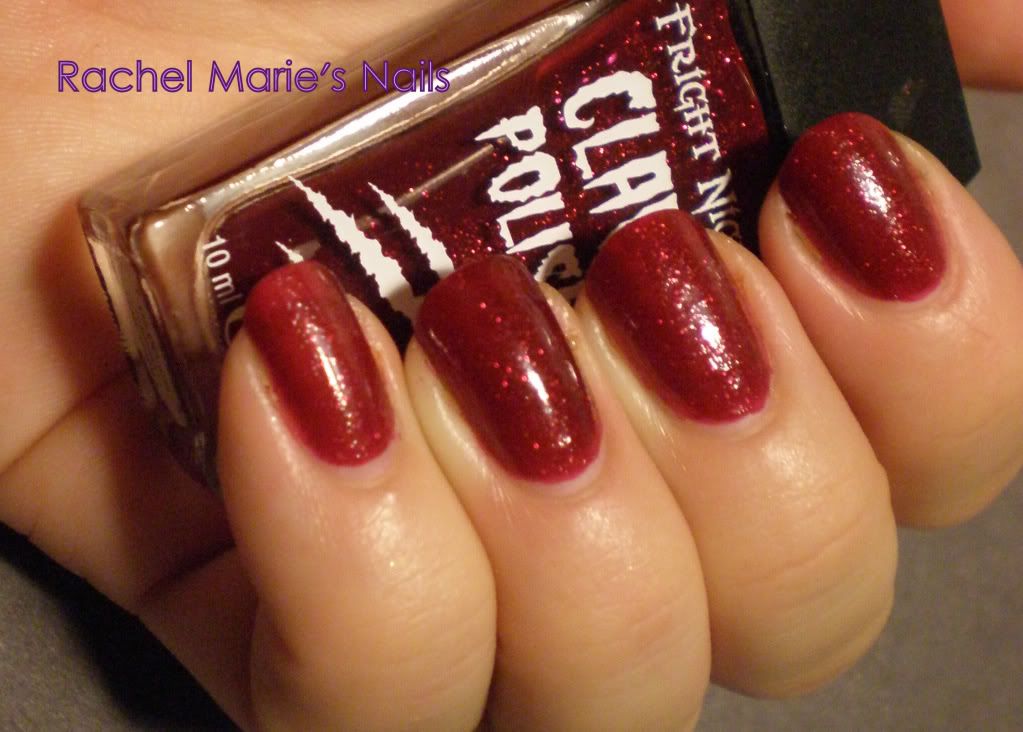 Voodoo is a red glitter polish. It dried this weird matte finish.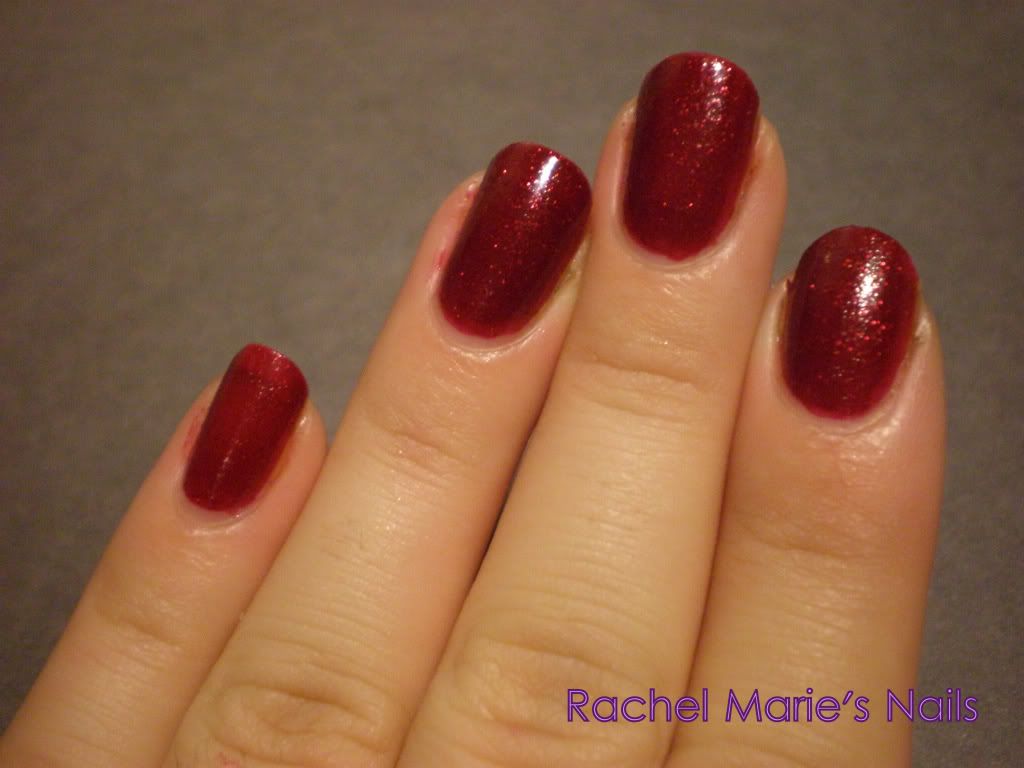 I am such a sellout for cute packaging.