I never get sick of finding cool polishes at the dollar store. I've also really started loving LA Colors recently. :) Sometimes the best polishes are right under your nose. And sometimes they're over in Singapore waiting for you to purchase them on eBay.
This is 1 coat of LA Colors Aqua Crystals over a black creme polish.
Aqua Crystals is a bright blue glitter polish.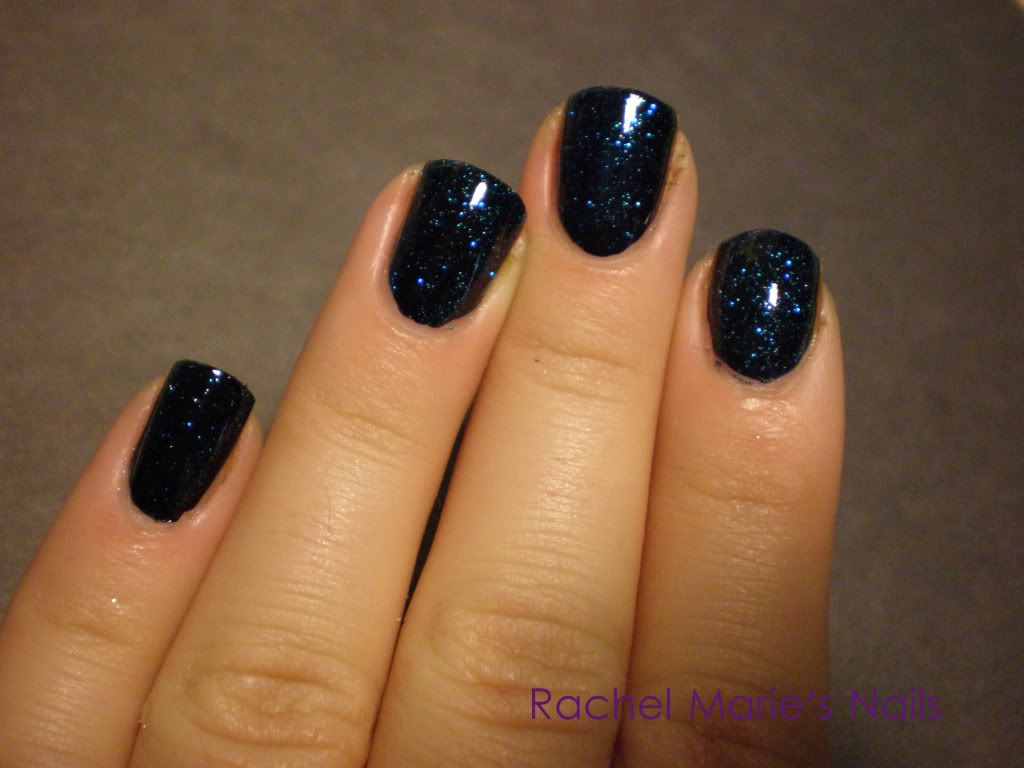 It looks like a picture of space on my nails.
And for a dollar, I am not complaining.