I've let these polishes sit in my untries for so long. I really have to be in the mood for certain polishes.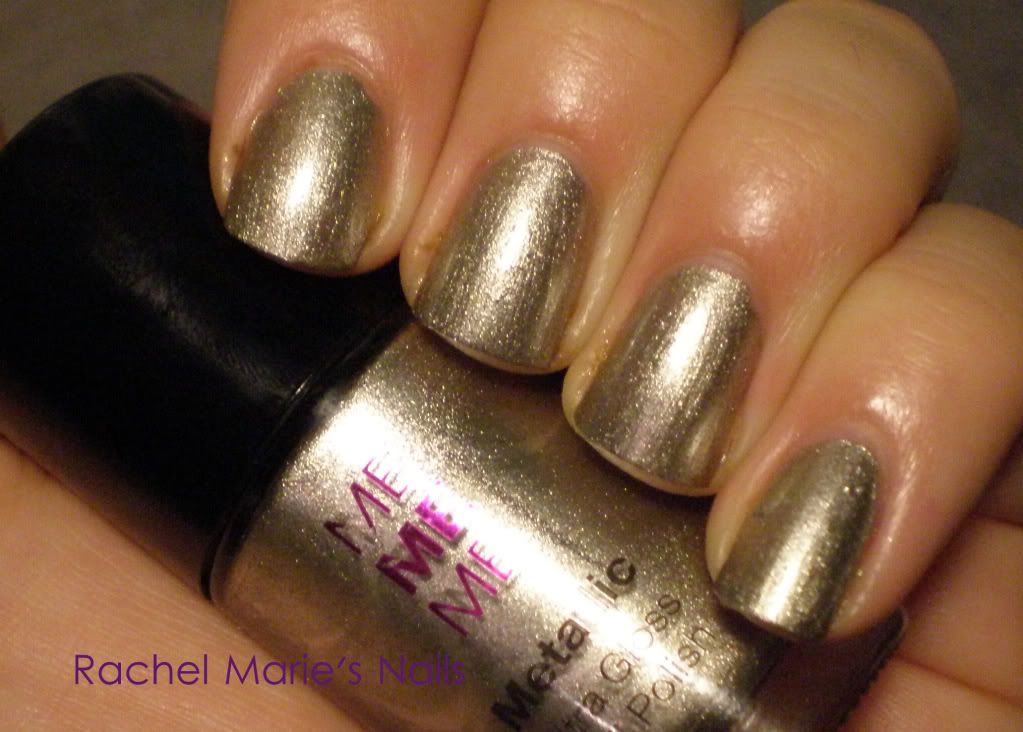 This is 1 coat of MeMeMe Pewter.
Pewter is a greyish silver metallic polish.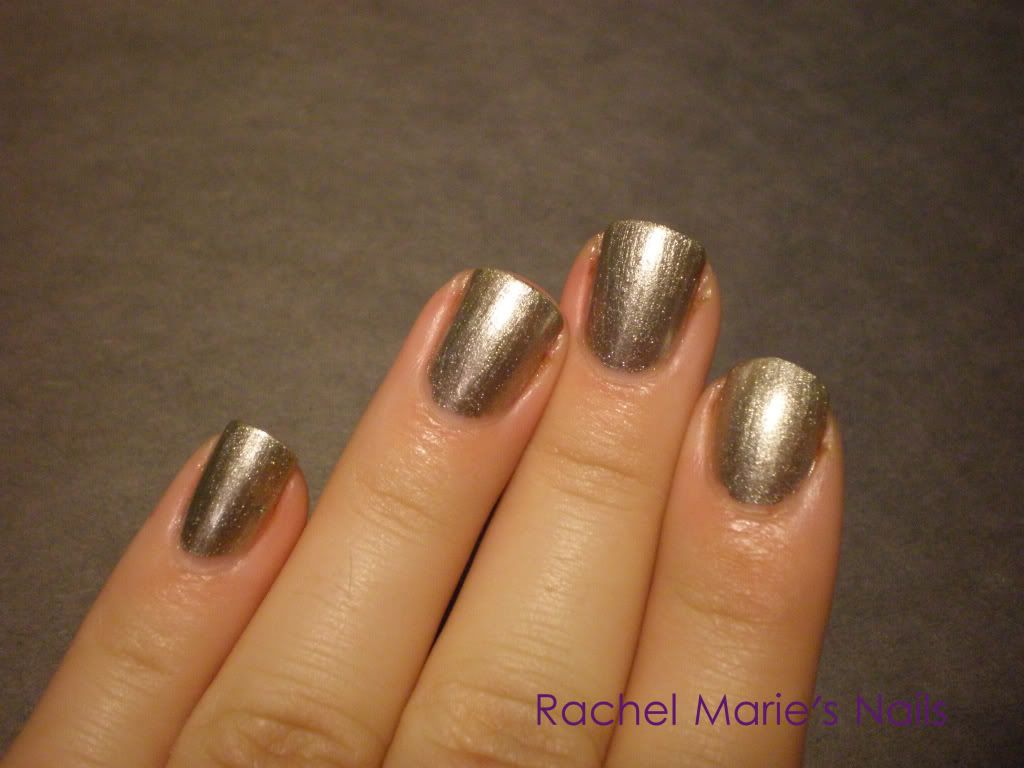 I didn't think I would like this polish but it actually went pretty well with my skintone.
But I couldn't just leave it plain!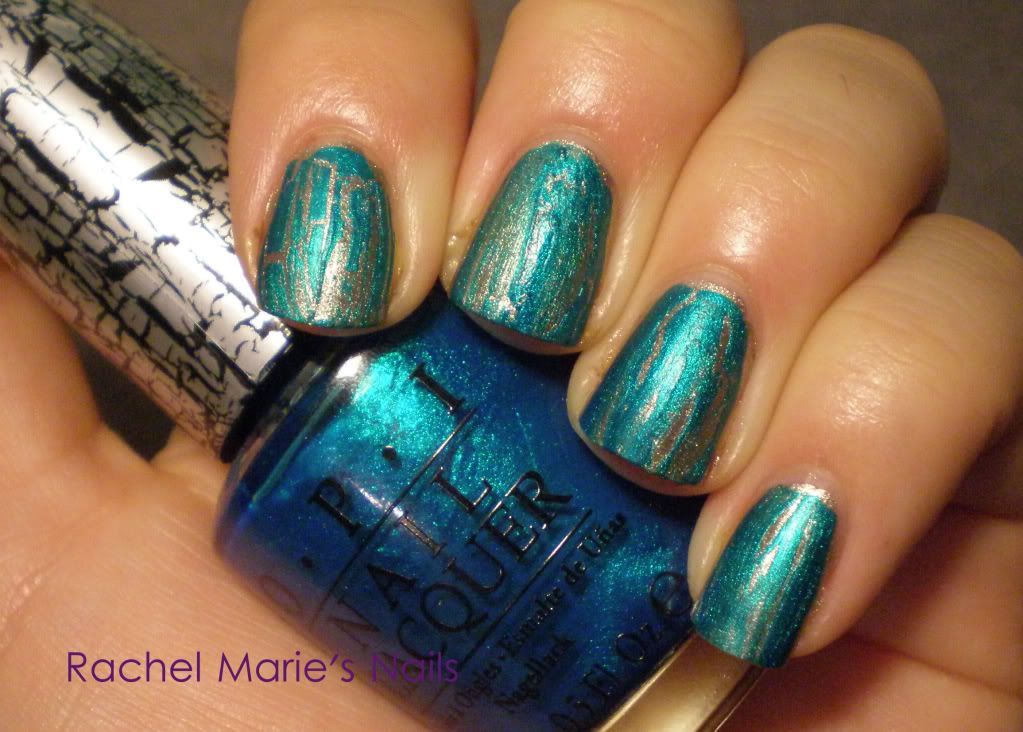 I added a coat of OPI Turquoise Shatter.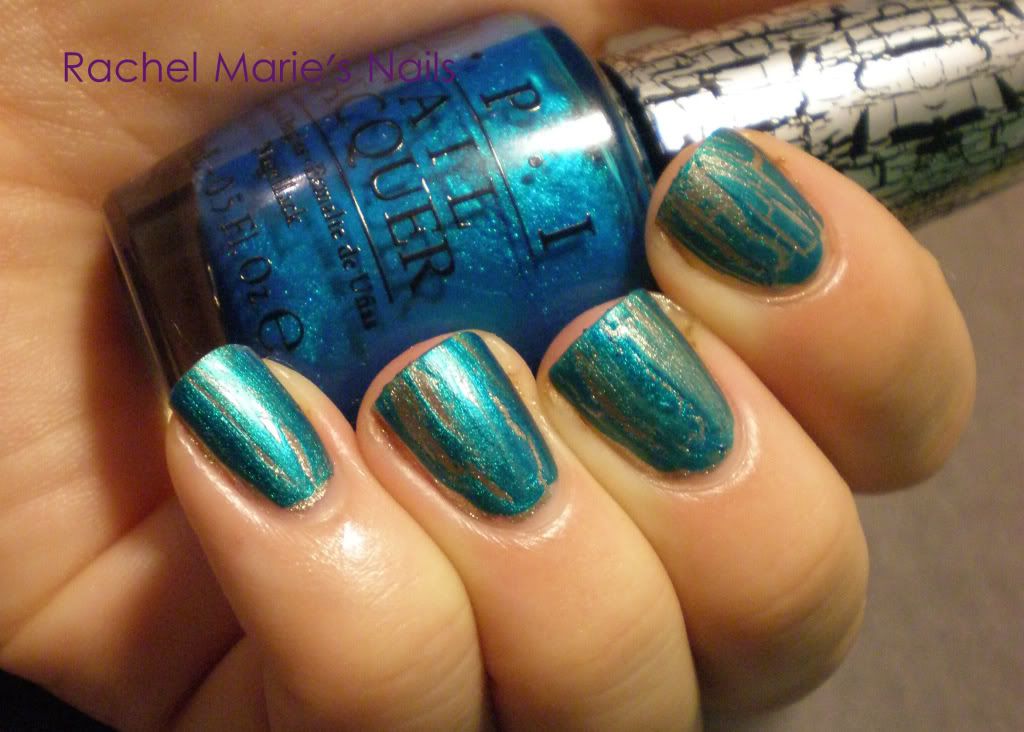 I had such problems with Turquoise Shatter. I could not get it to crackle over any dry or day-old manicures. I finally tried it over semi-wet polish here and it crackled a bit,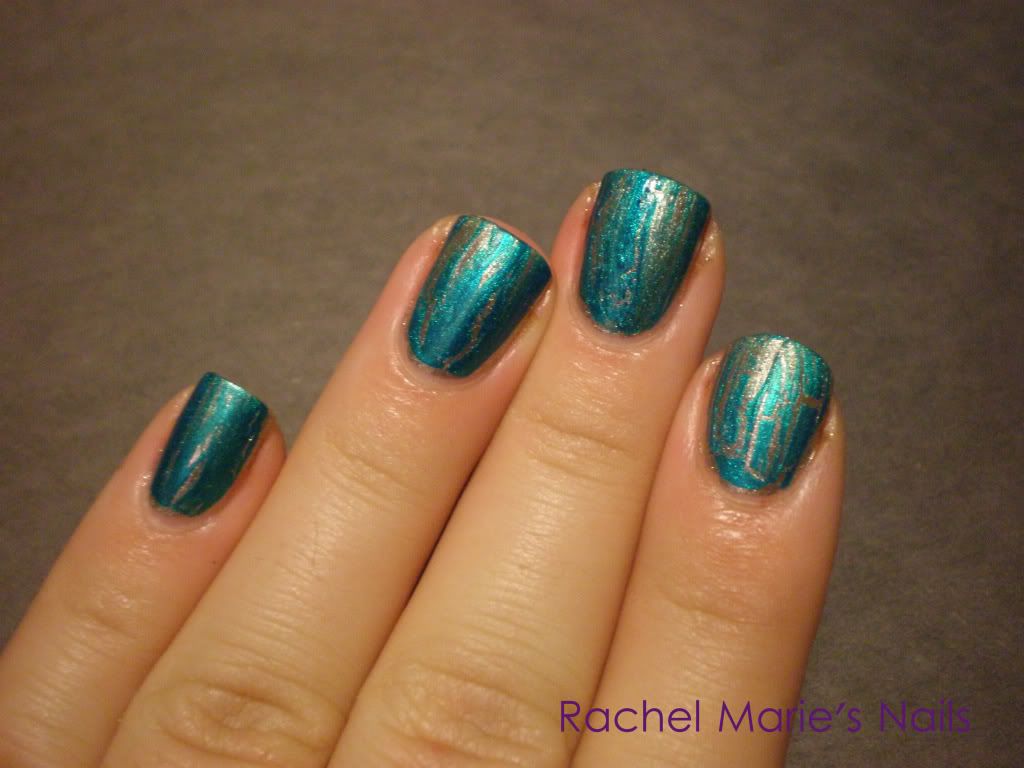 It is such a pity because I love the color of Turquoise shatter but it just doesn't want to work with me.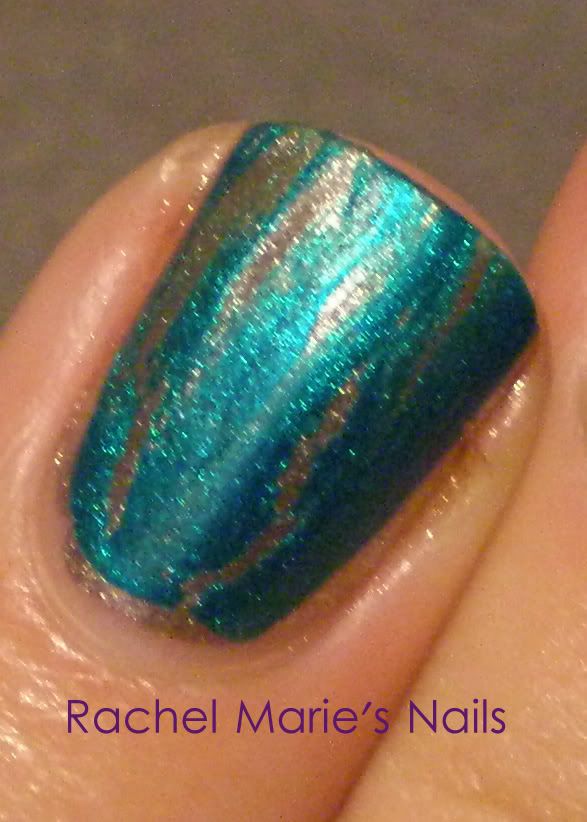 Curse you shatter, curse you.