I found this little bad boy in the dusty Misa section in a beauty supply. The color instantly stood out to me but I worried it would be too sheer or too frosty.
This is 2 coats of Silk Robe.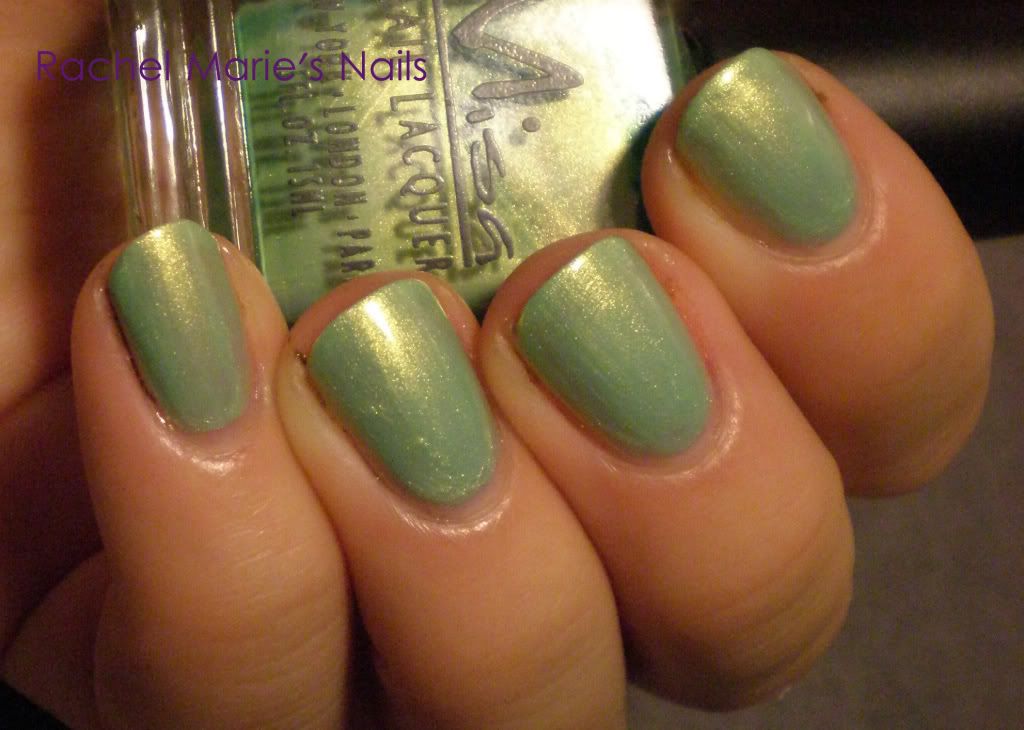 Silk Robe is a shimmer green polish with a golden duochrome.
This is supposed to be dupish to a hard to find OPI. Or a sister polish, really.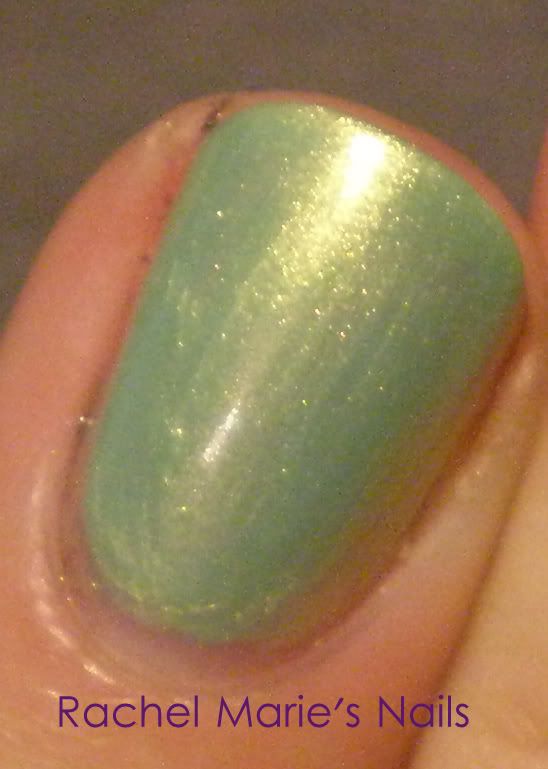 I love that it lights up my whole nail.