I think these polishes are a bit older. I love them so.
This is 3 coats of Quebec & Call.
Quebec & Call is an olive green shimmer polish.
I seem to really be into shimmer polishes lately. I can't recall the last time I wore a creme.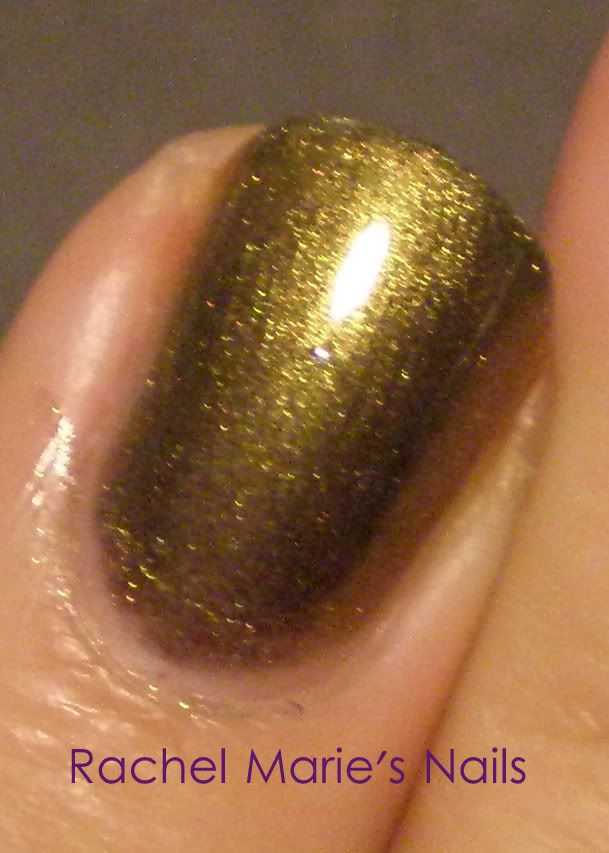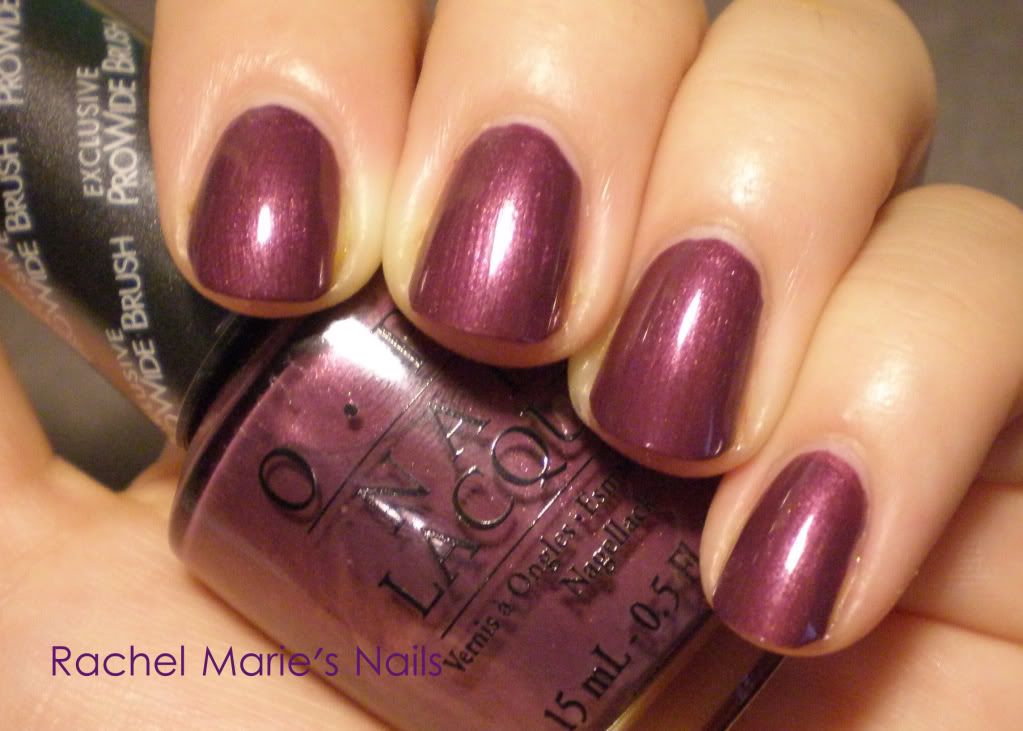 This is 2 coats of Catherine The Grape.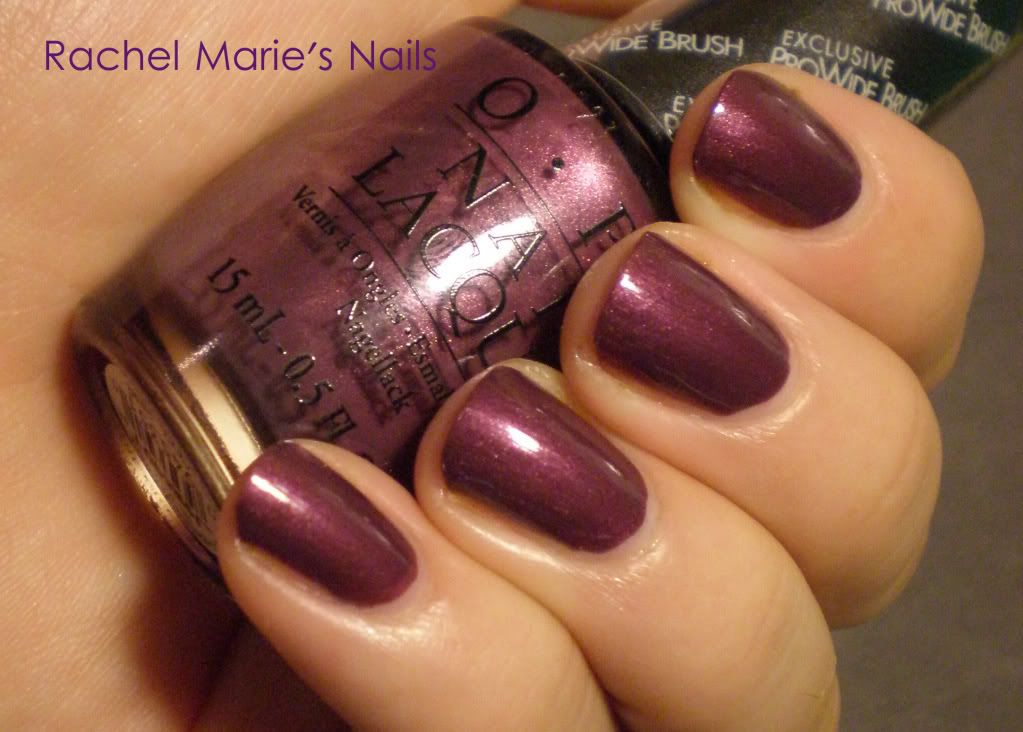 Catherine The Grape is a deep purple shimmer polish.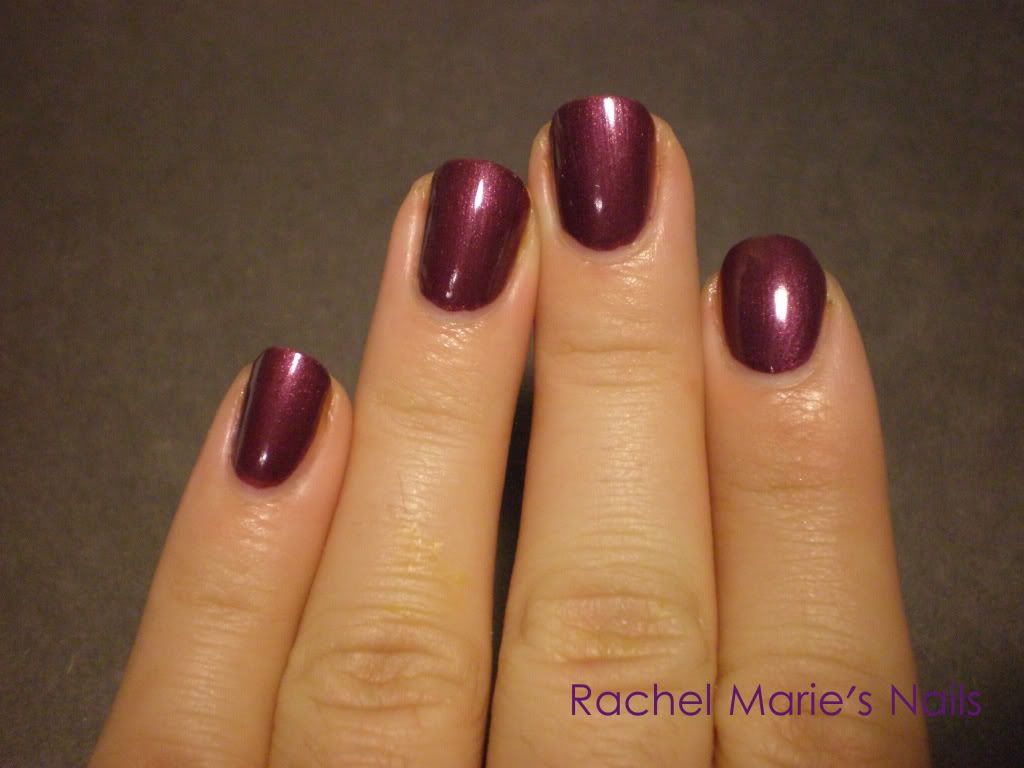 I was very unimpressed with CTG in the bottle- but on the nail it was gorgeous.