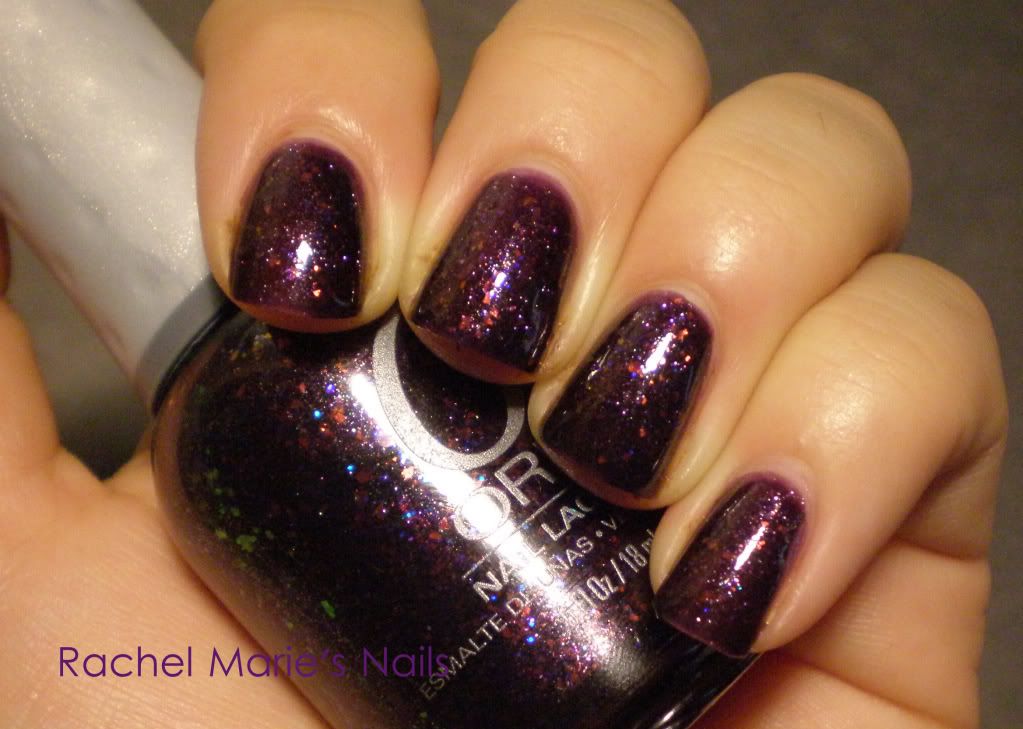 This is 3 coats of Orly Fowl Play.
Fowl Play is a murky purple polish with flakies and glitter. It's kind of intense.
I feel like someone threw up confetti and cola on my nails.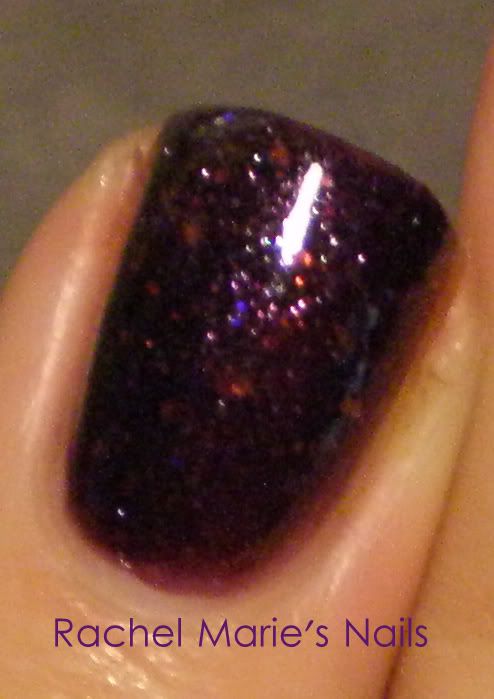 This polish received a TON of hype on MUA. How do you feel about it?
I like this polish. But I'm just not in love.