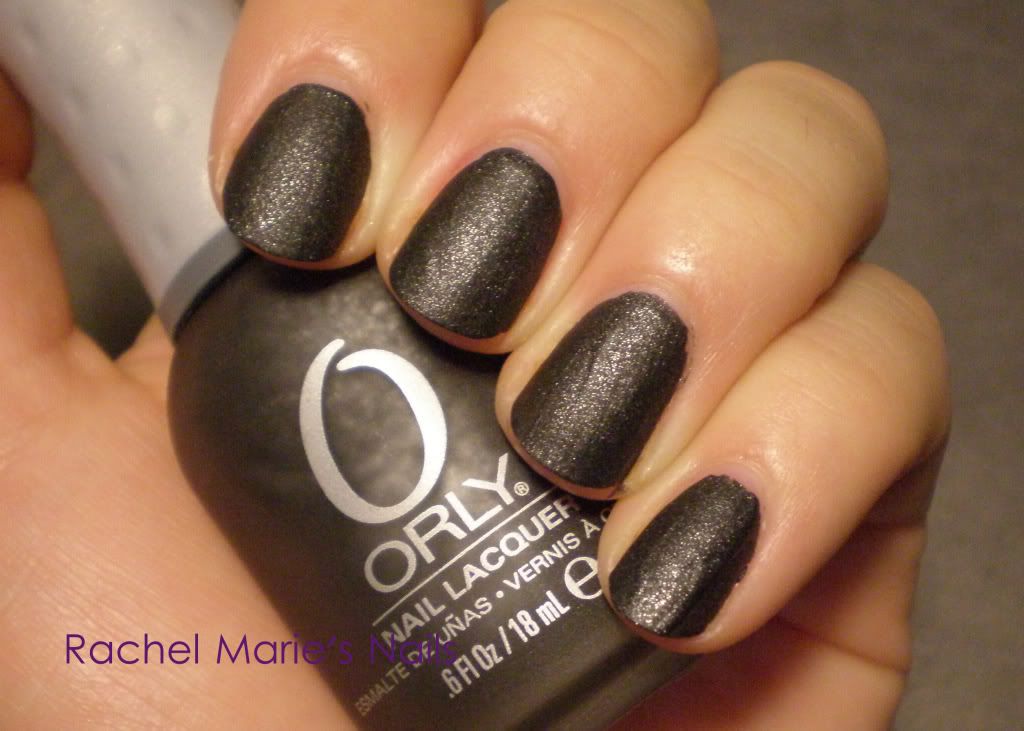 This is 1 coat of Orly Iron Butterfly.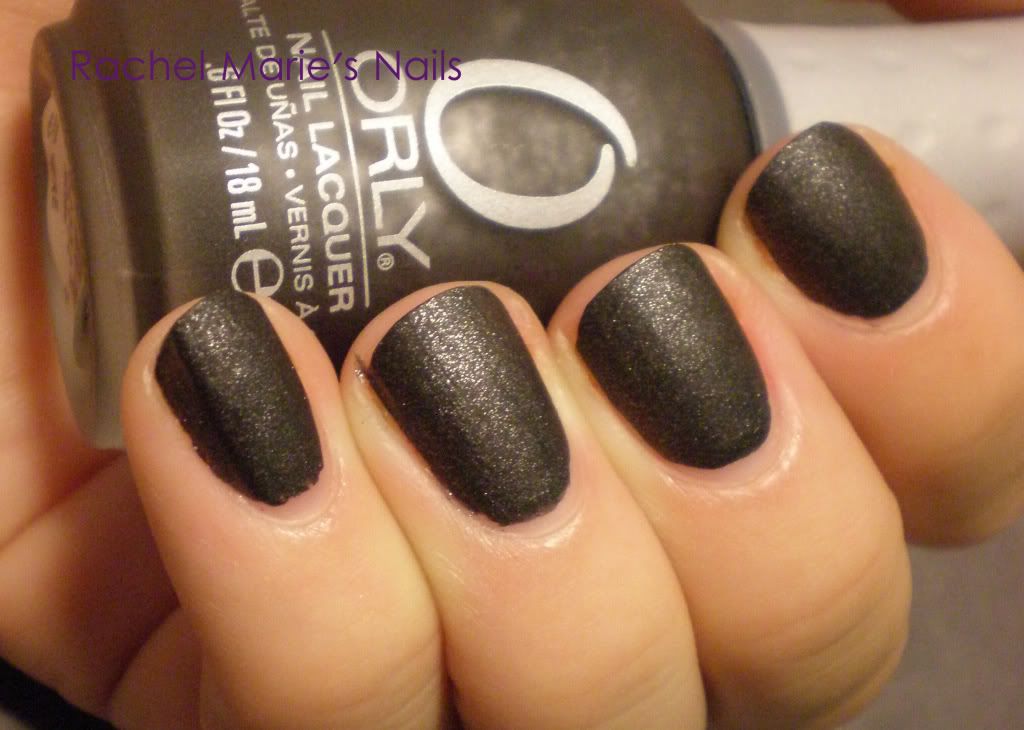 Iron Butterfly is a black matte polish with silver shimmer.
It's also a one coater which makes it awesome :).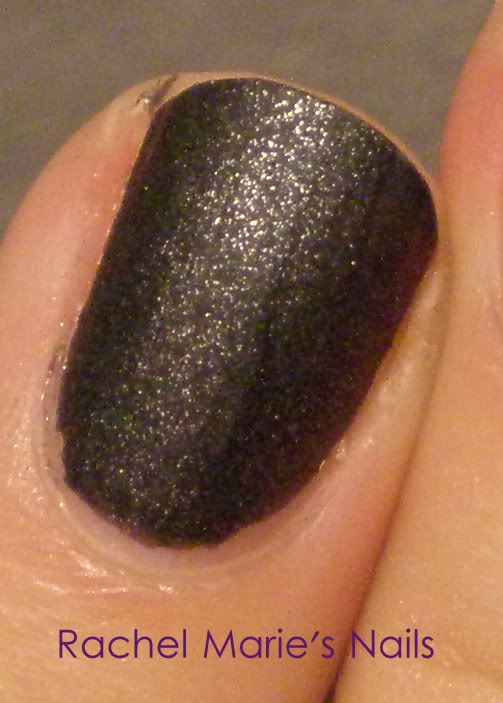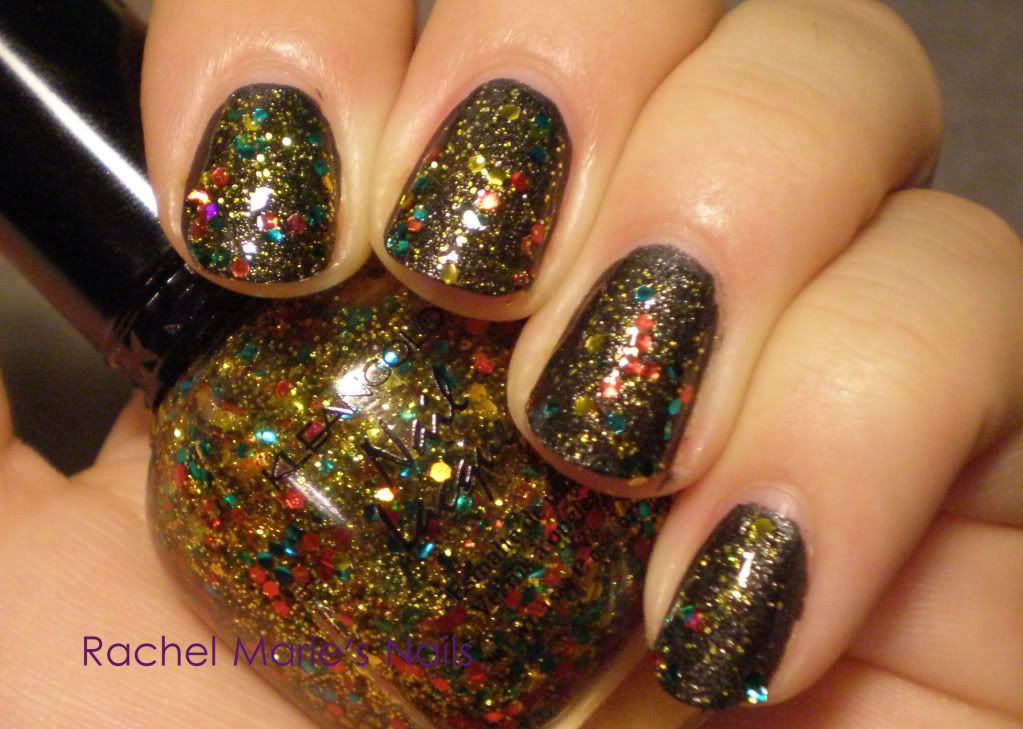 I then added 1 coat of KleanColor Firework.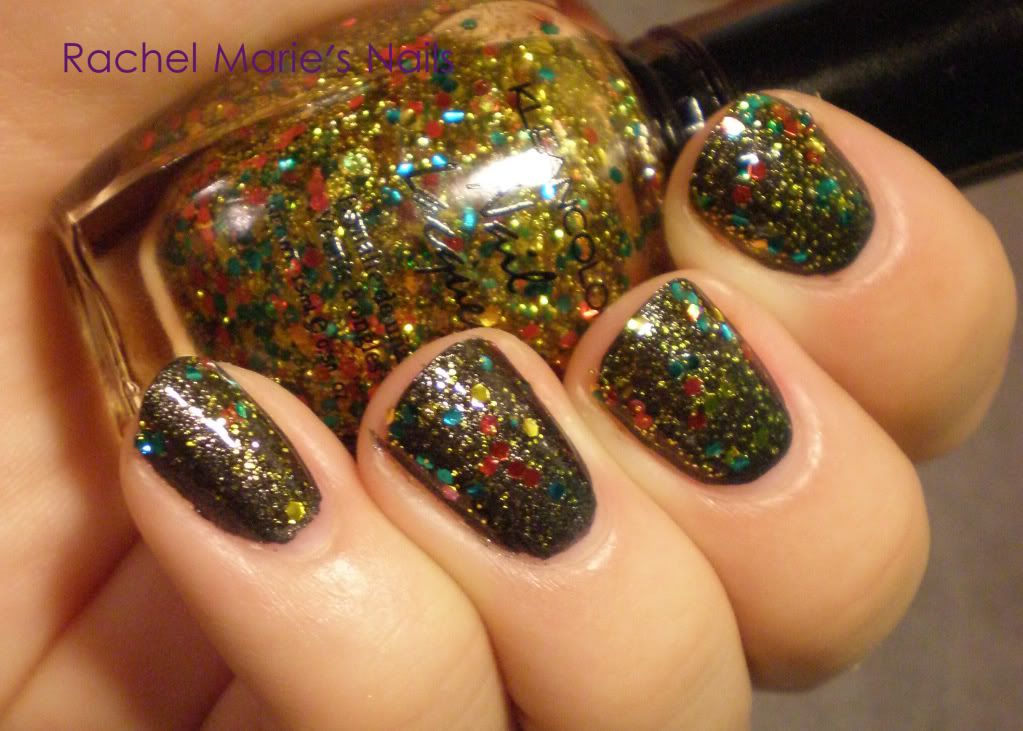 Firework is gold glitter polish with red, gold, and blue hexagon glitter.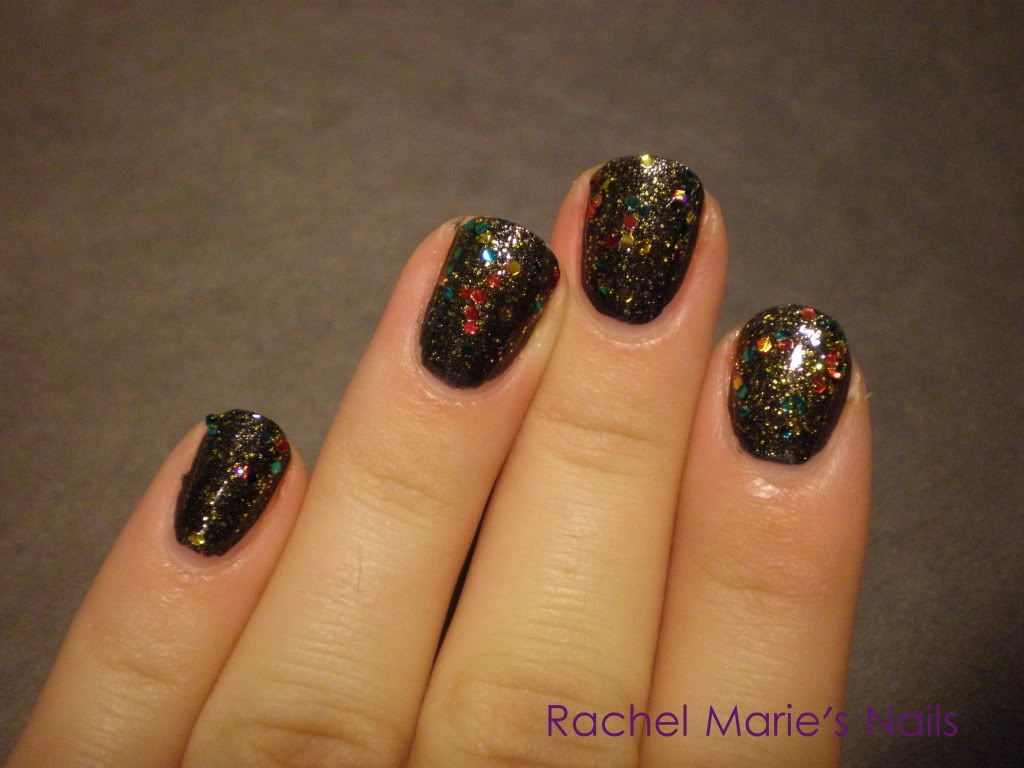 It's a very festive polish.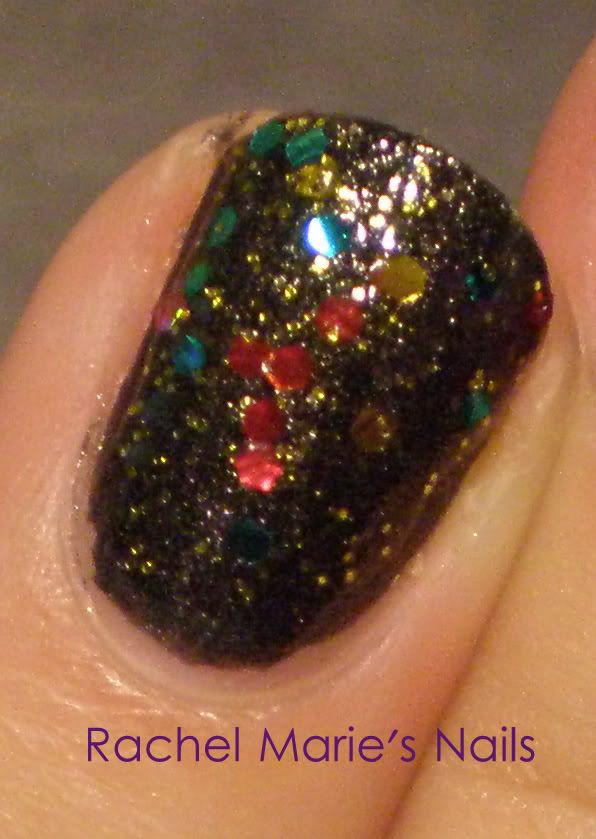 It's my first KleanColor and it was given to me from another nail tech student. :)