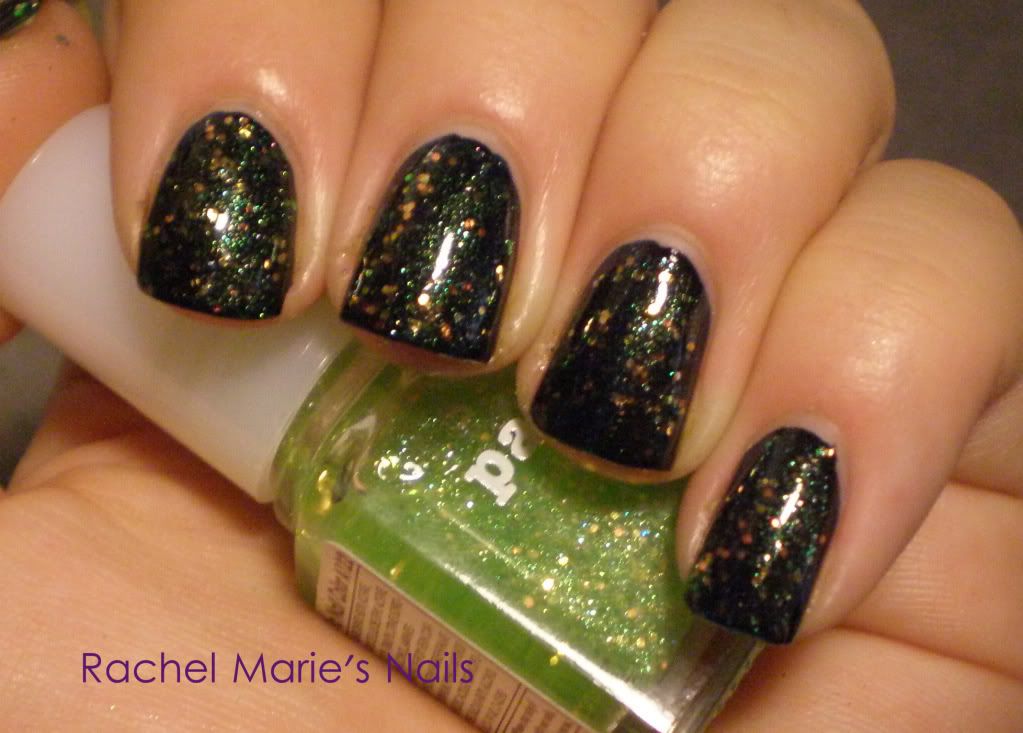 This is 1 coat of Pa A122 over black.
A122 is a lime green shimmer polish with orangey green hexagon glitter.
It almost looks like a flakie.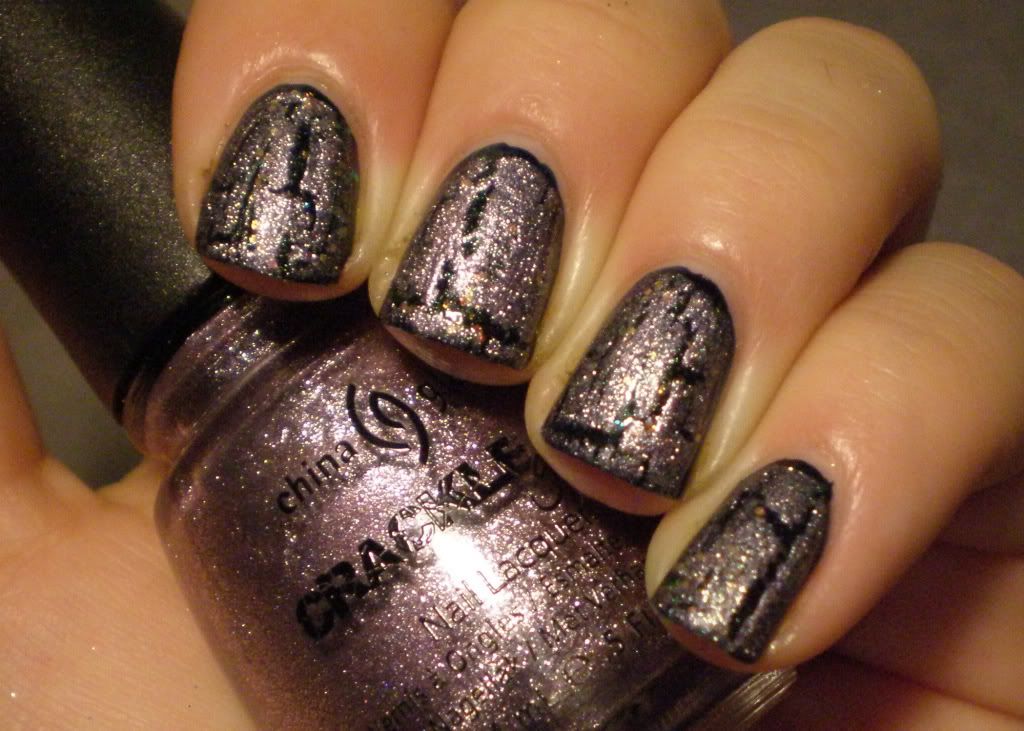 I added a coat of China Glaze Latticed Lilac.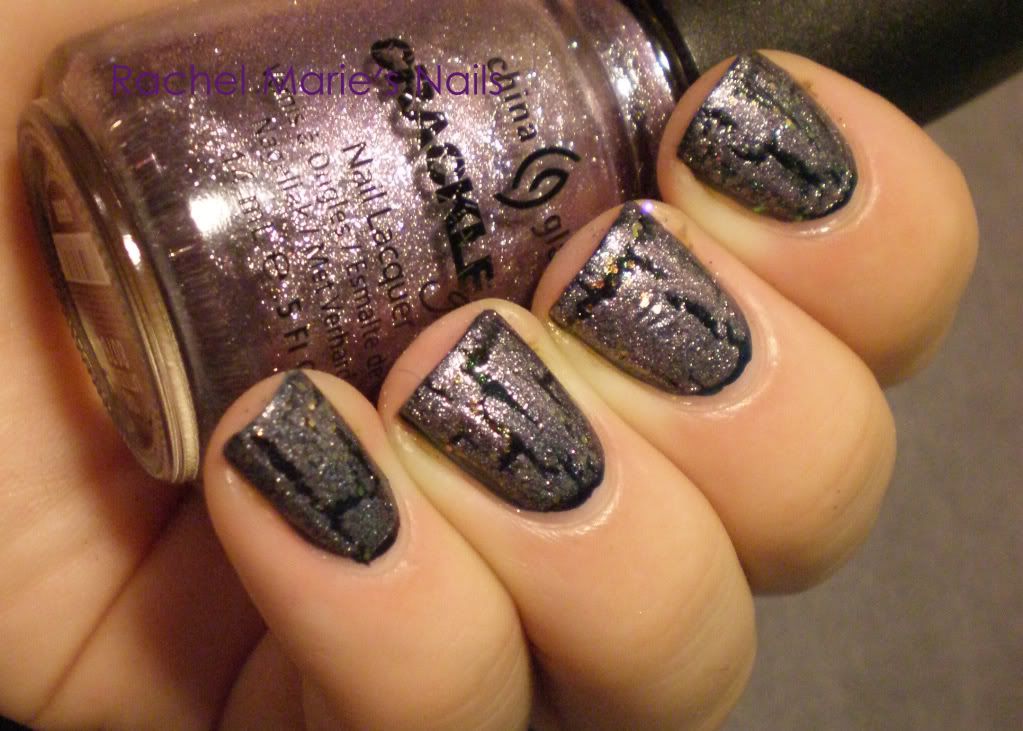 Latticed Lilac is a metallic light purple crackle polish.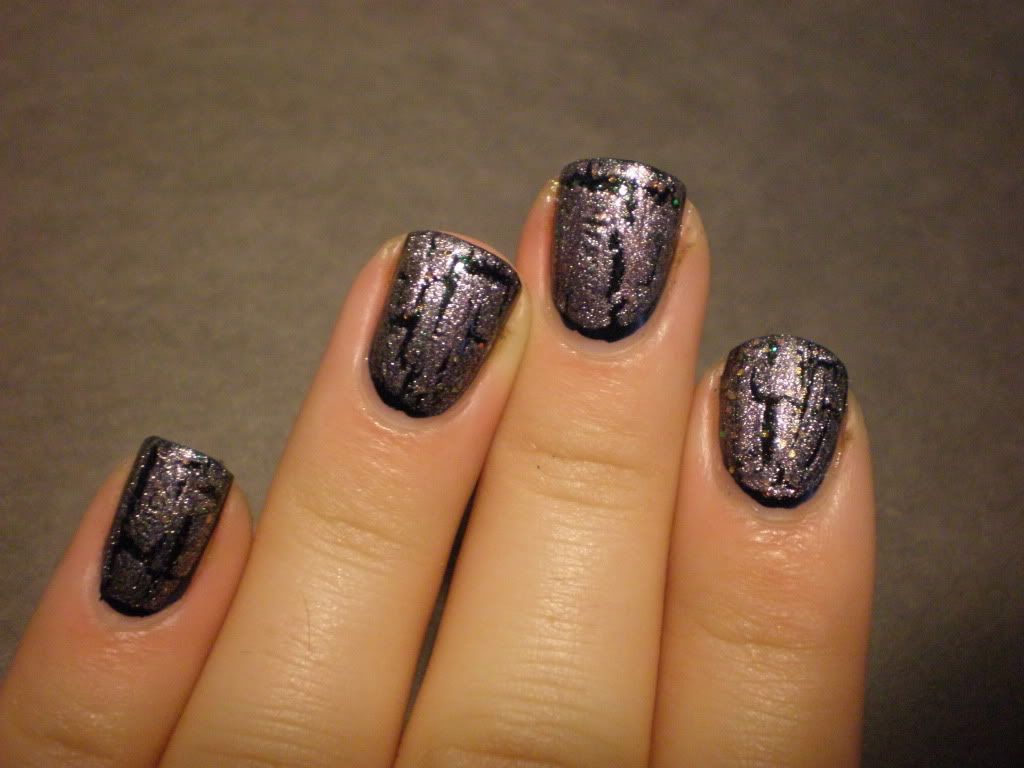 Are you over crackle? I'm getting more and more bored with it.