I think I am loving crack again.
The polish, of course.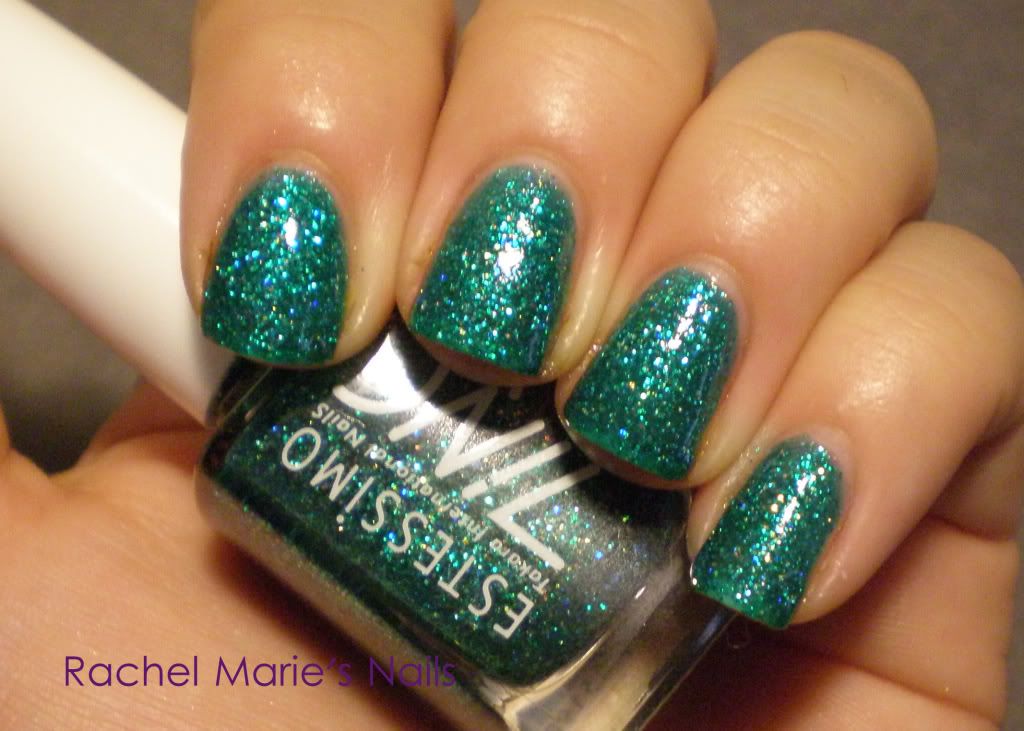 This is 3 coats of Tins The Perfect Prince.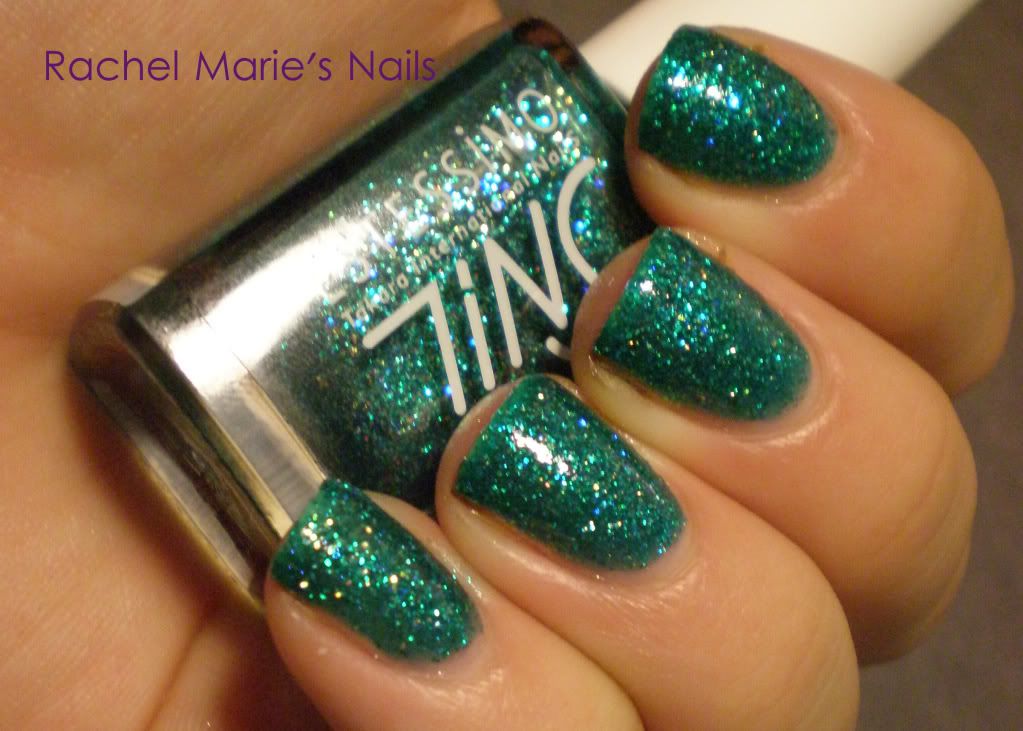 The Perfect Prince is an aqua blue glitter polish.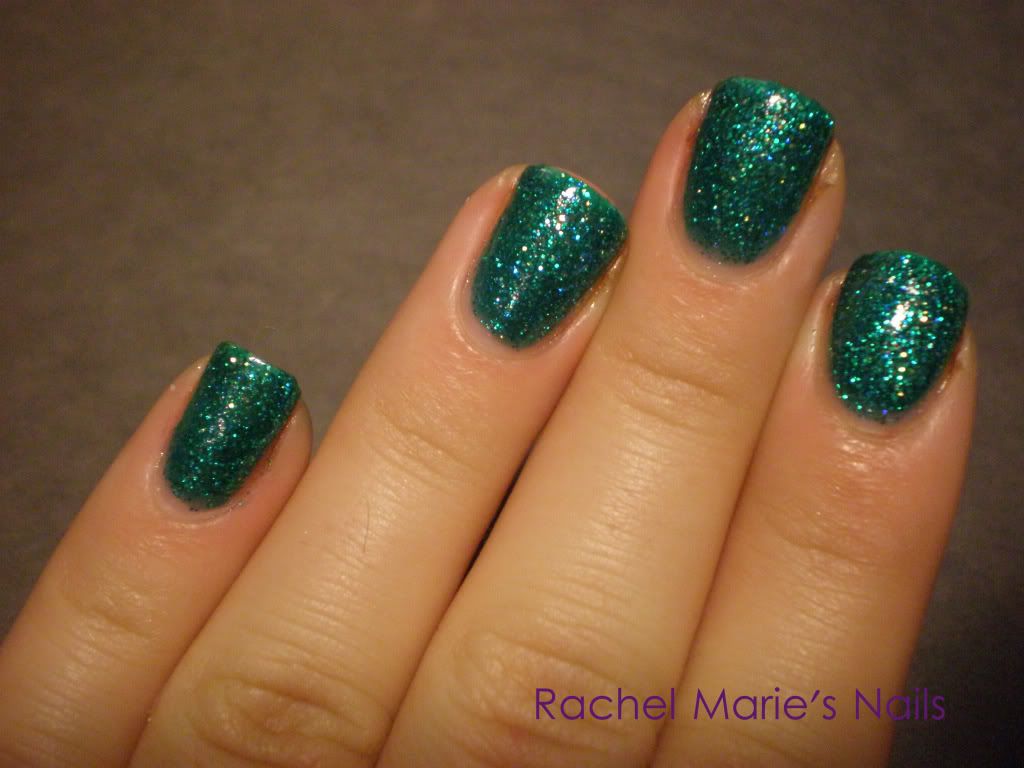 I am loving Tins polishes. I want them all. I wish I had an easier way of getting them :(.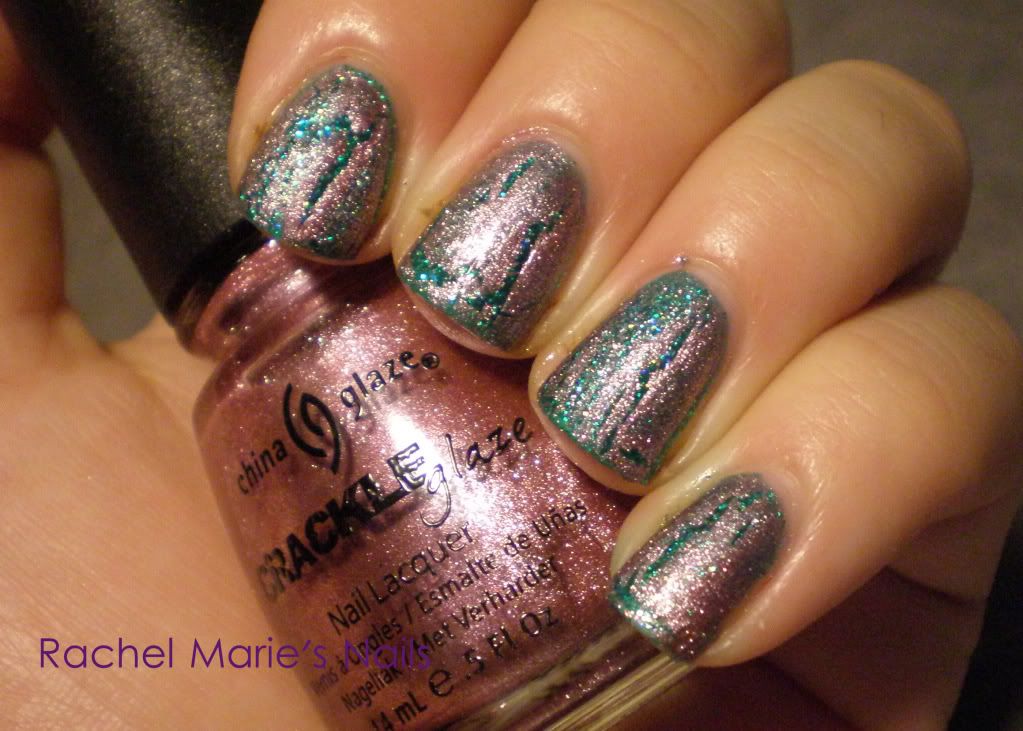 I then added a layer of China Glaze Haute Metal.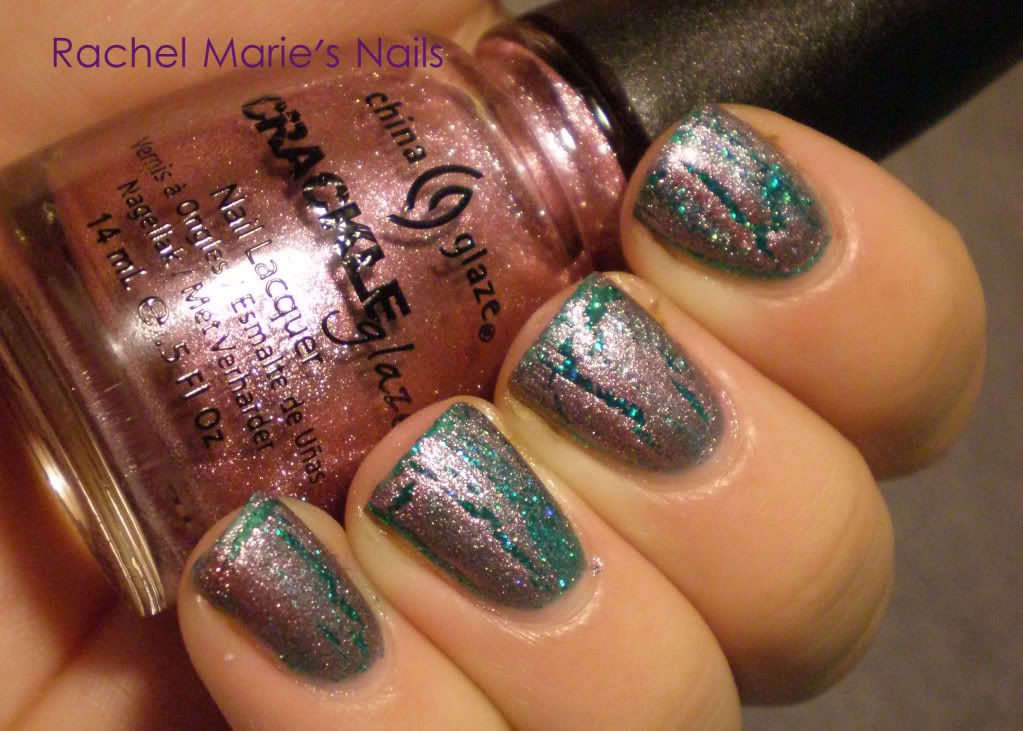 Haute Metal is a metallic pink crackle polish.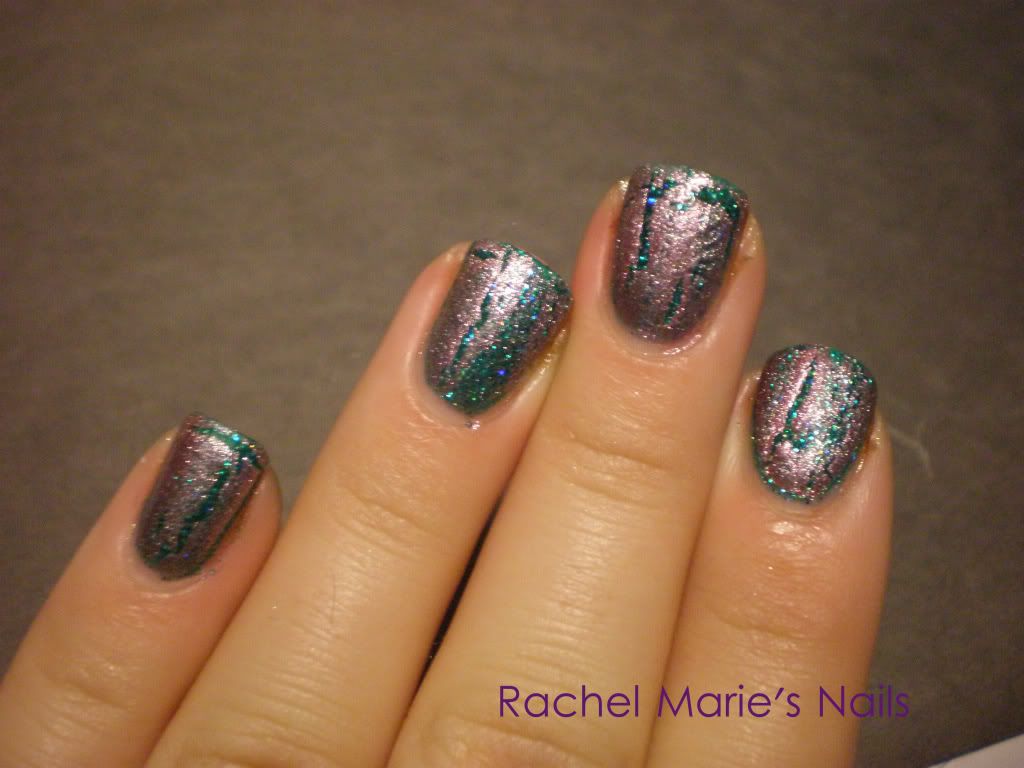 I love the way this one crackles. It looks like tree bark.