This is 1 coat of Black Magic.
Black Magic a shiny creme polish.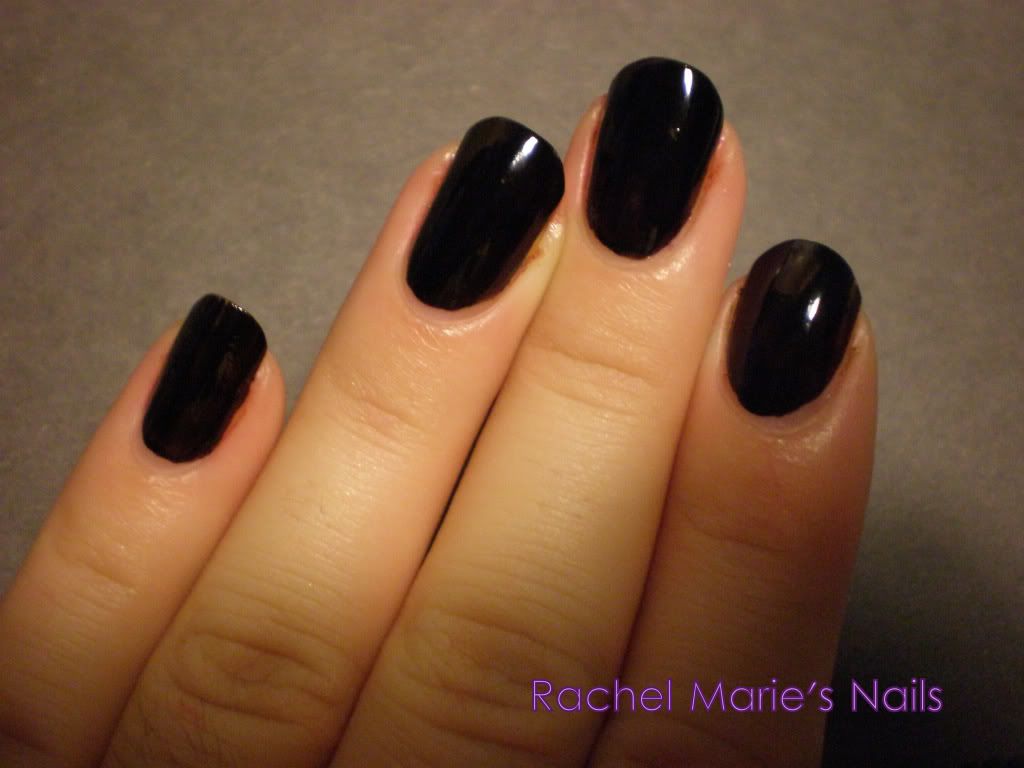 There are a few versions of Black Magic. I also found a shimmery, glittery black version.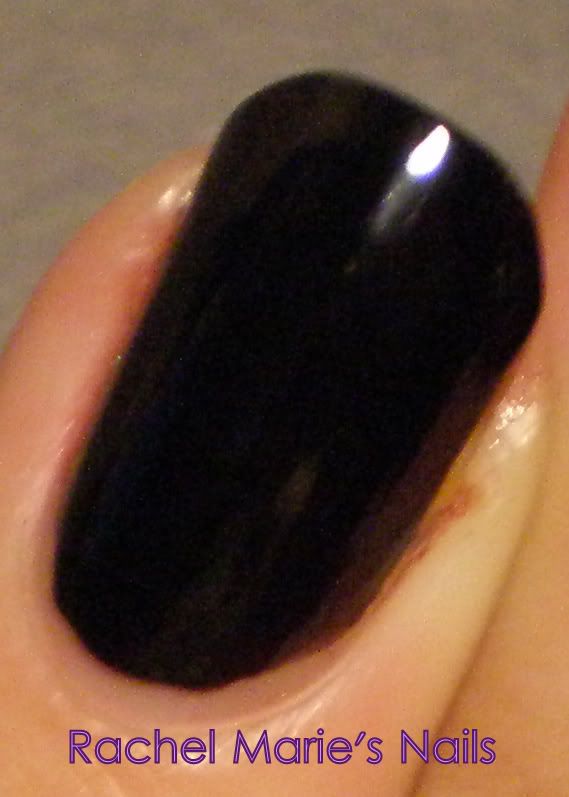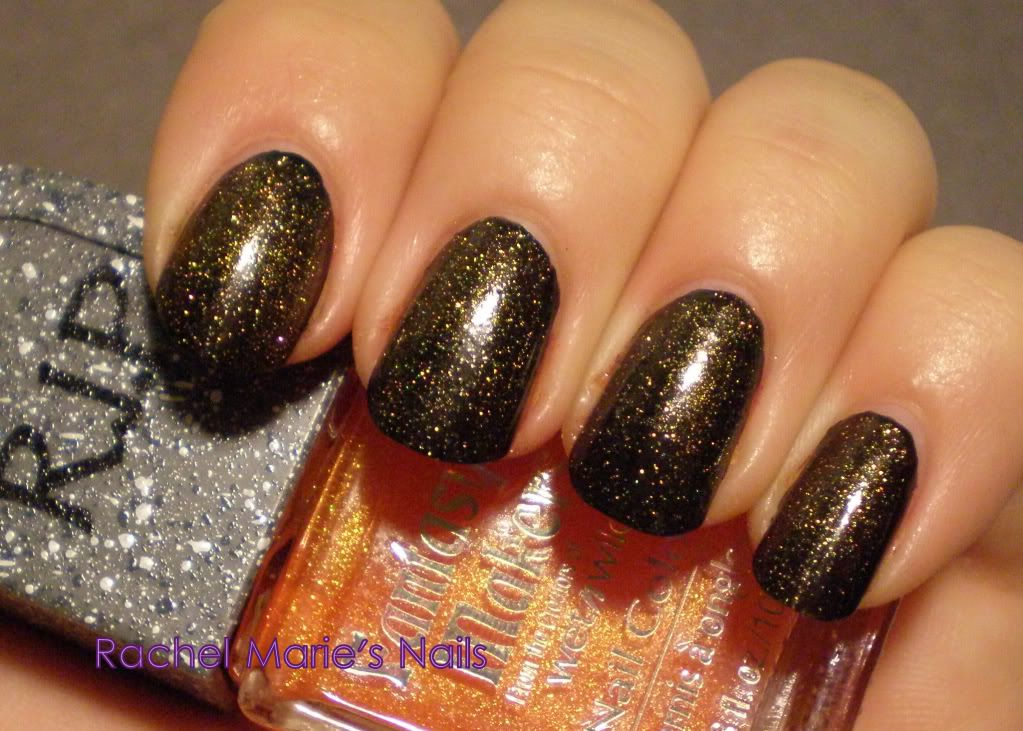 This is 1 coat of Creepy Pumpkin on Black Magic.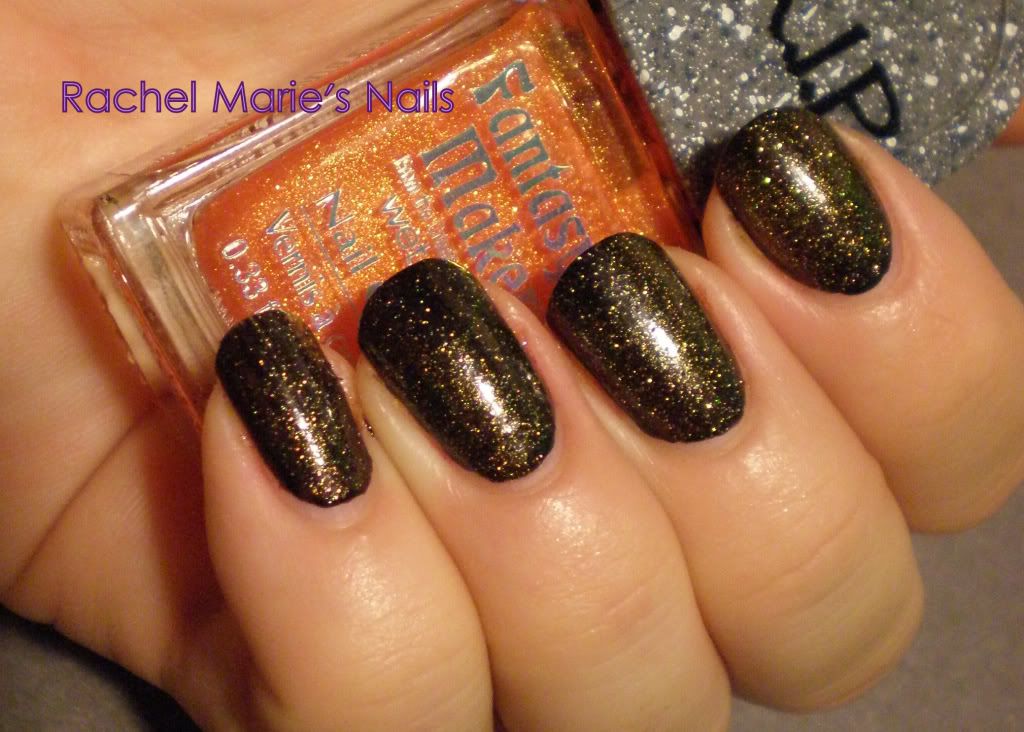 Creepy Pumpkin is a sheer orange shimmer polish.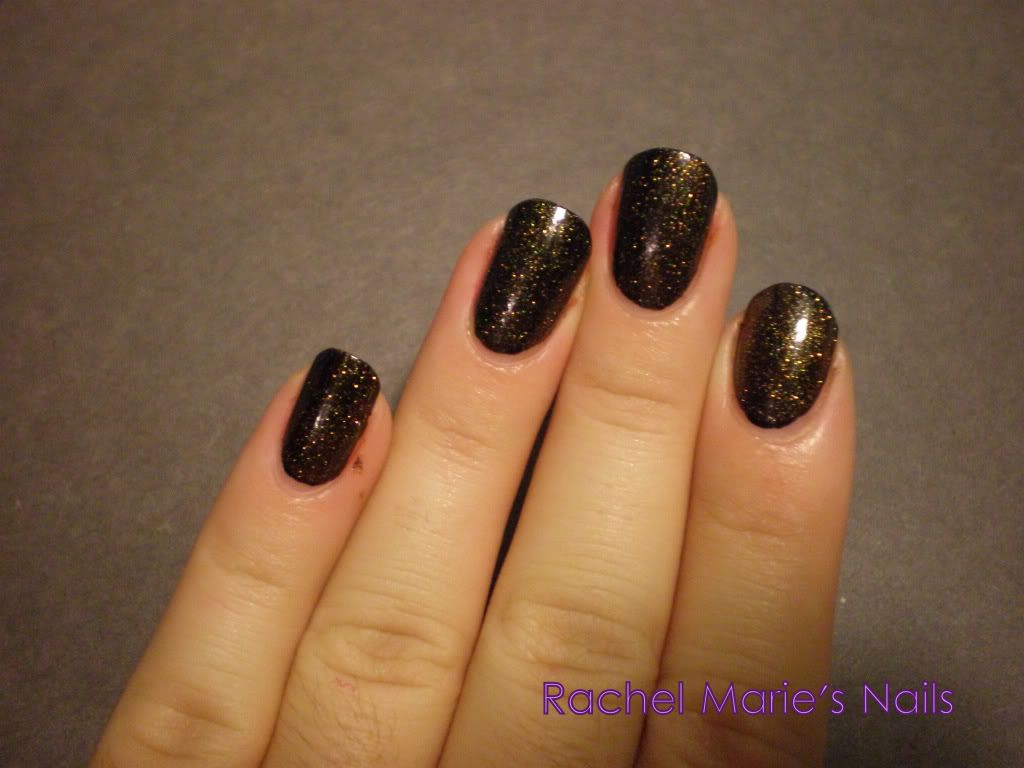 I love this one. And the name is awesome.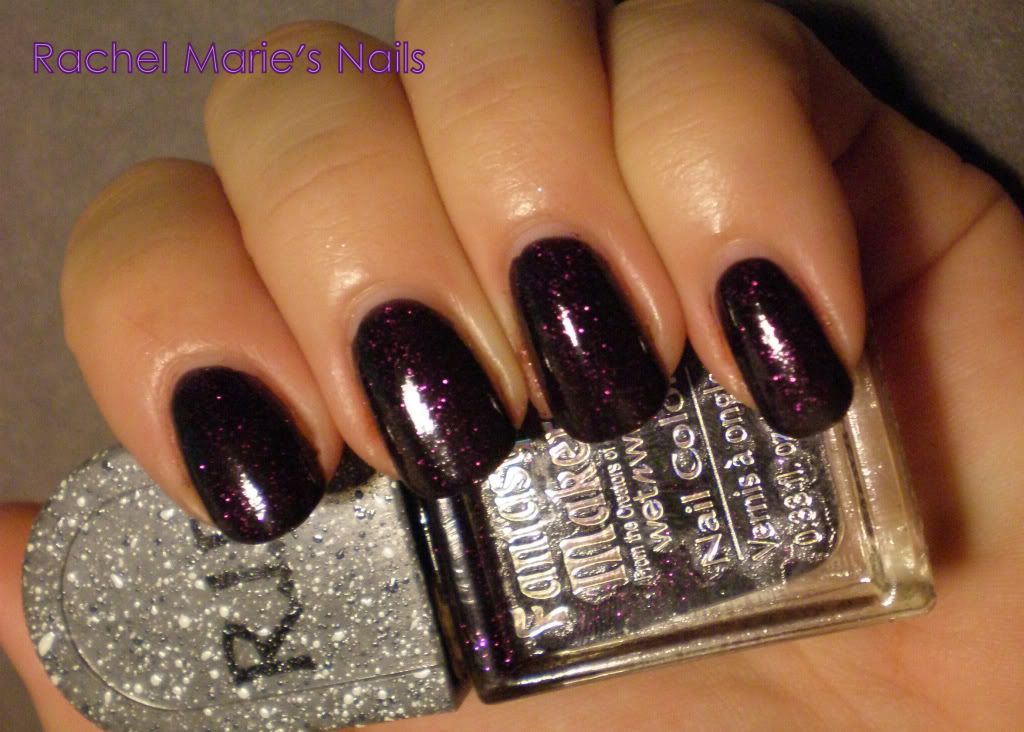 This is 2 coats of Purple Potion.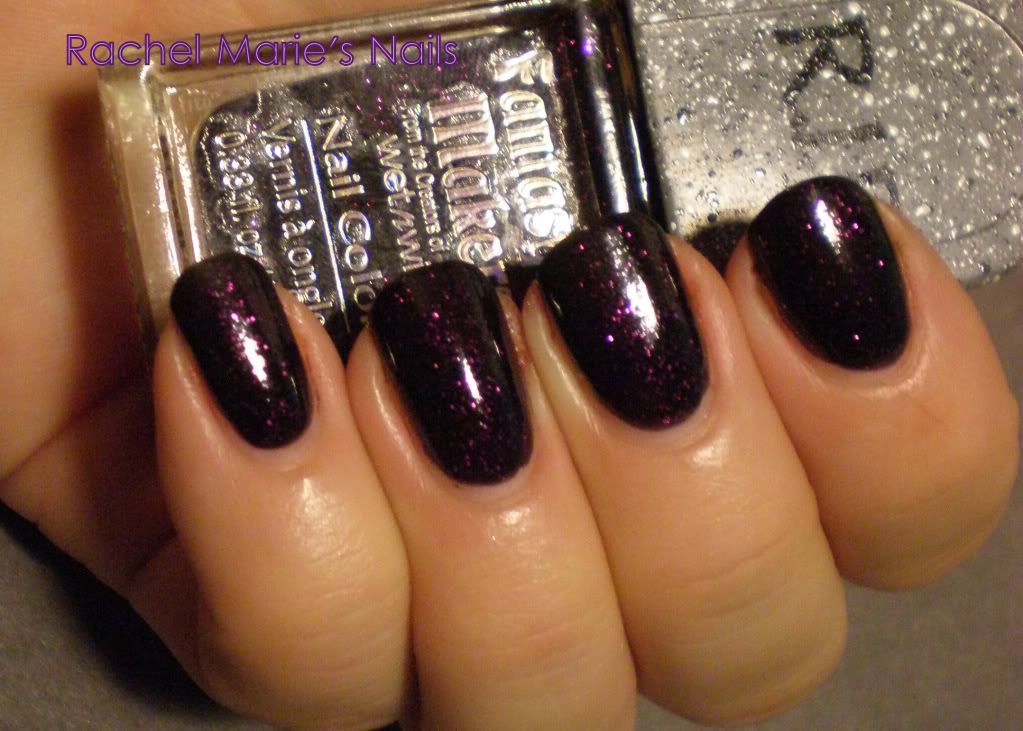 Purple Potion is a black jelly polish with purple glitter.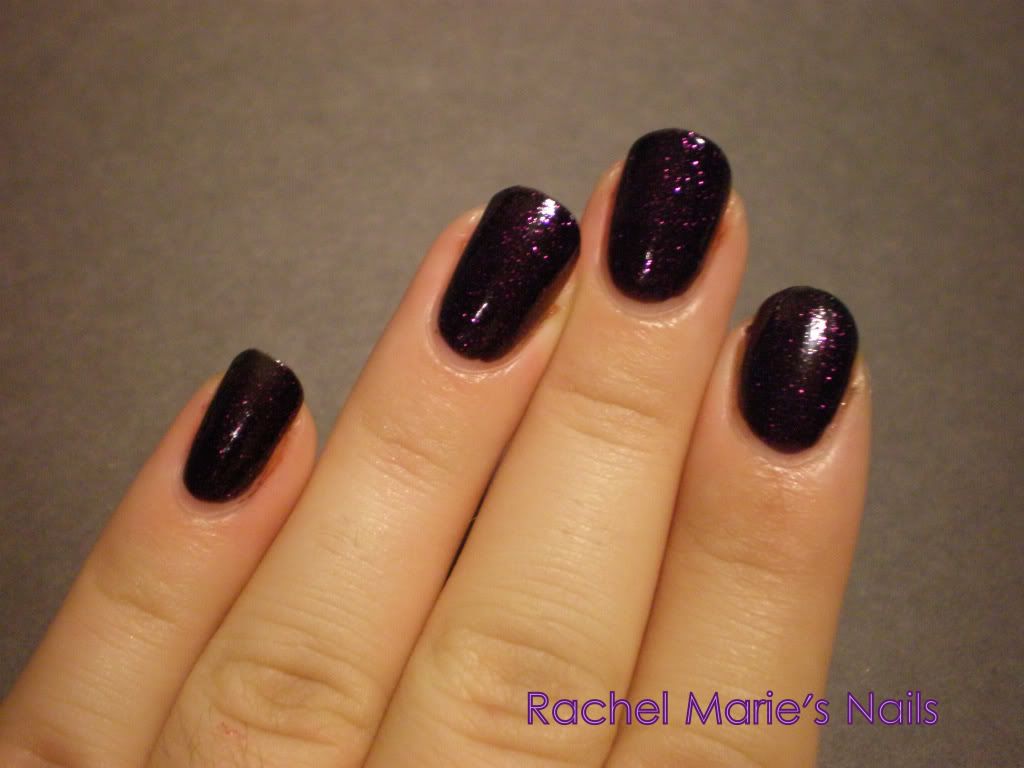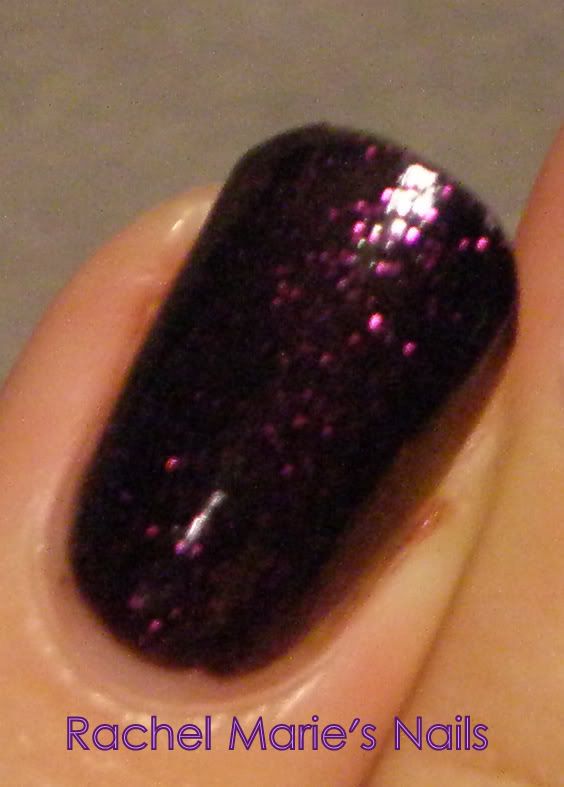 I found these polishes at Ulta but I've seen them at Meijers as well.