I bought these about 2 months ago on ebay. I was loving
Steffel's
swatches but on me.. I do not love.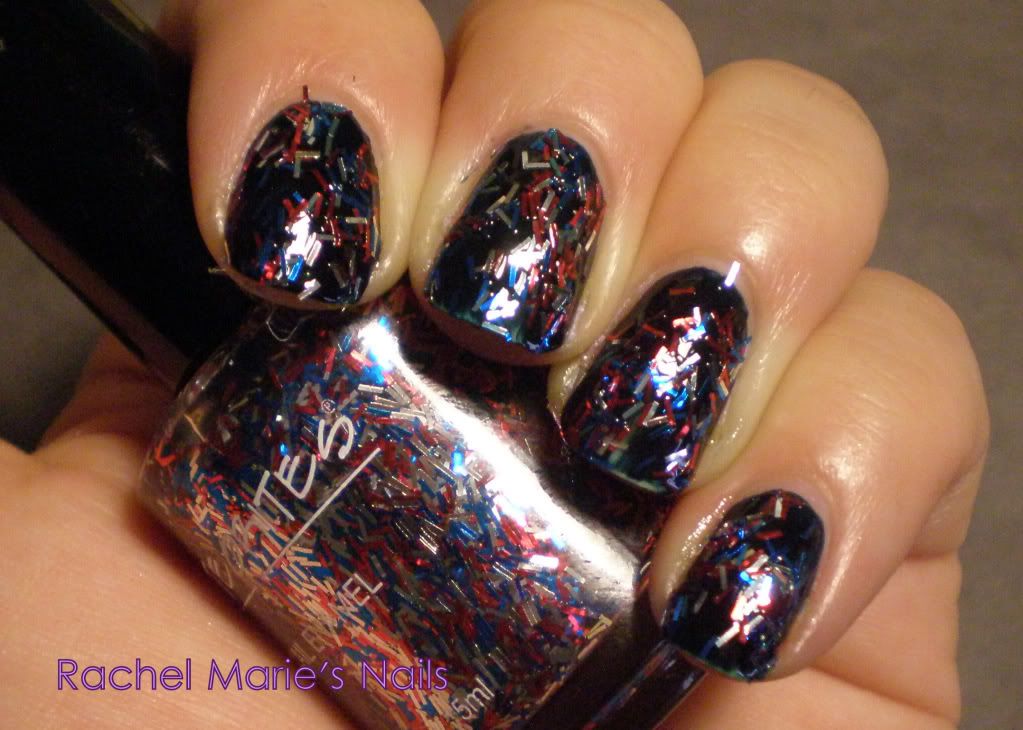 This is 1 coat of Moonshot over black.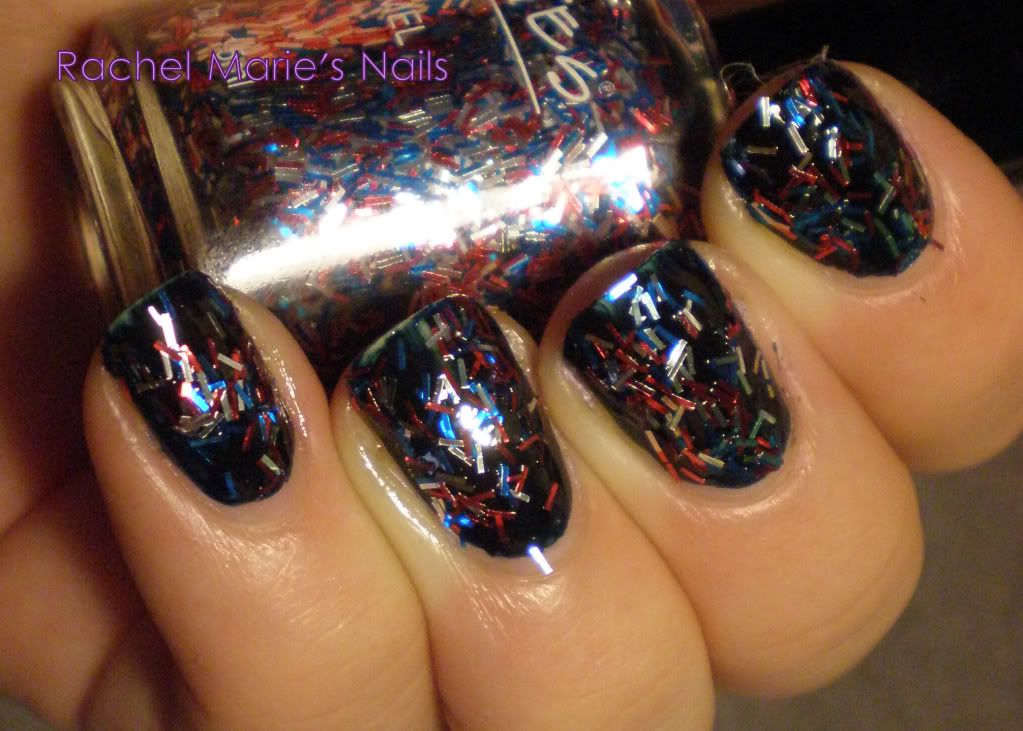 Moonshot is a bar glitter with silver, red, and blue glitter. It looks like 4th of July threw up on my nails.
This is 1 coat of Life On Mars over black.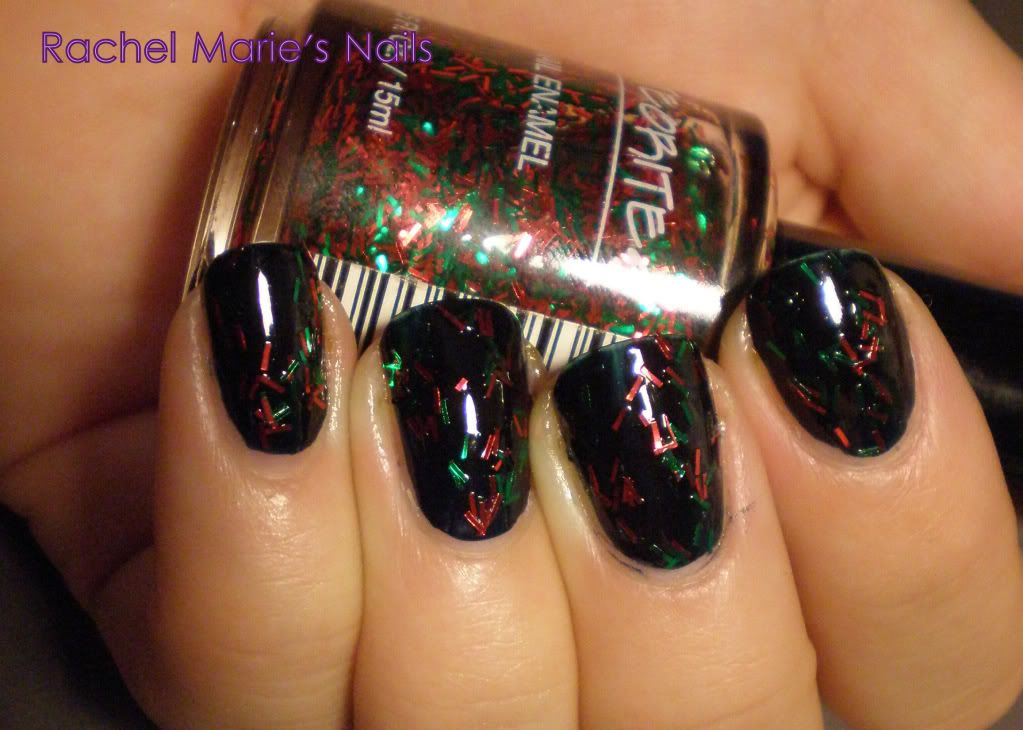 Life On mars is a bar glitter polish with green and red glitter.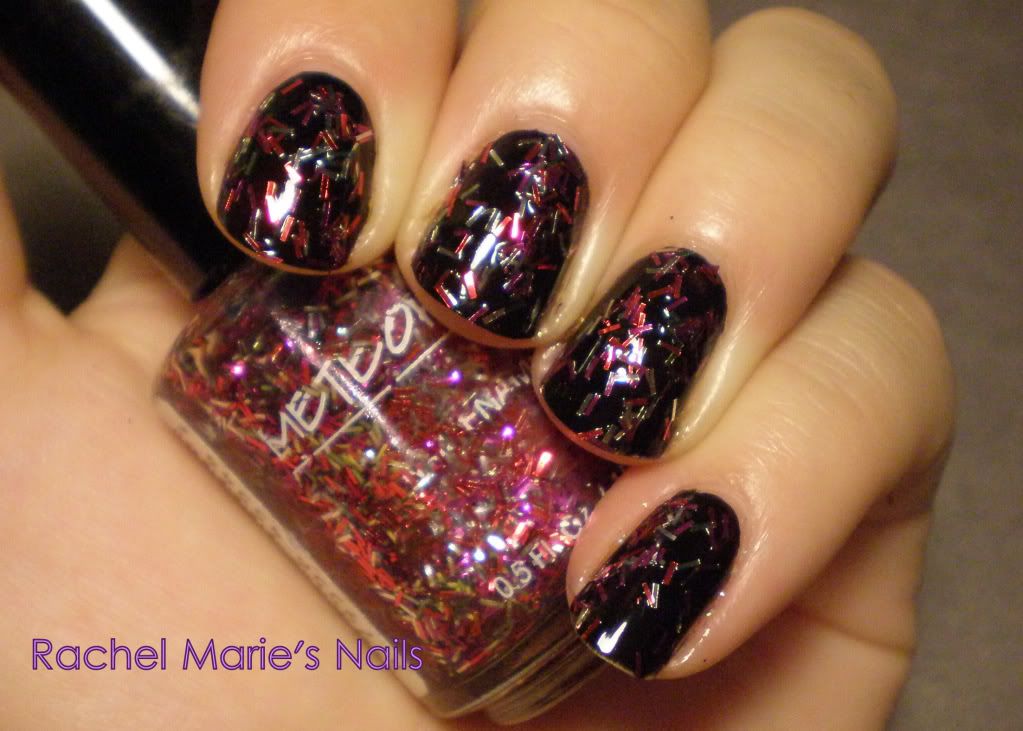 This is 1 coat of Vulcan Probe over black.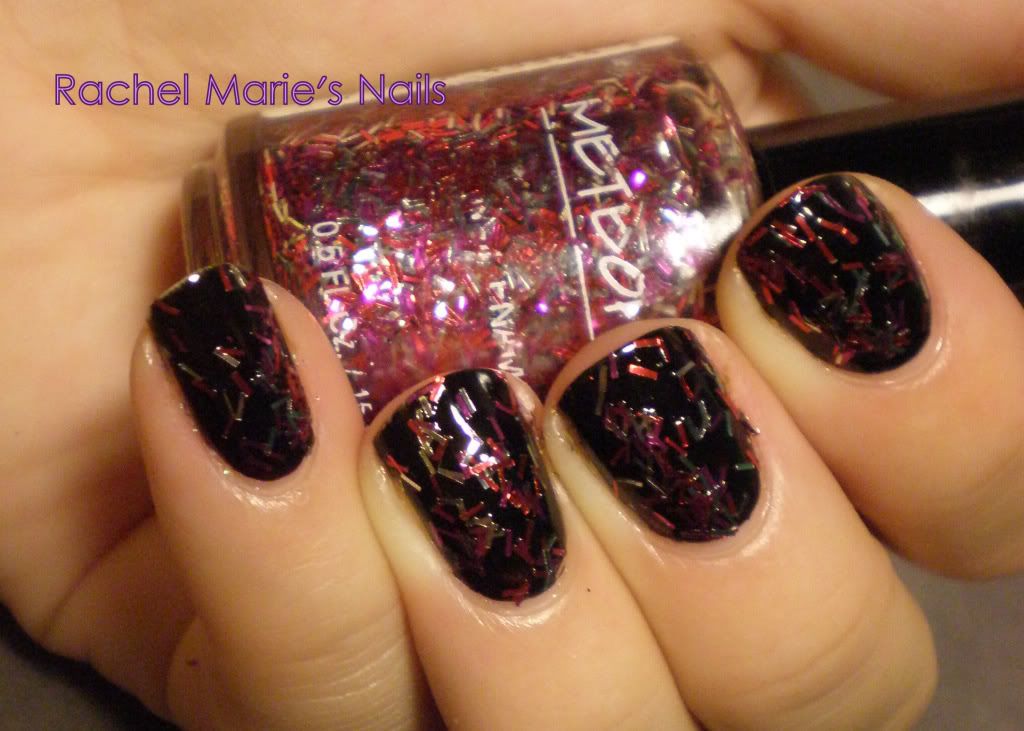 Vulcan Probe is a pink, red, and white bar glitter polish. I think this one is my favorite.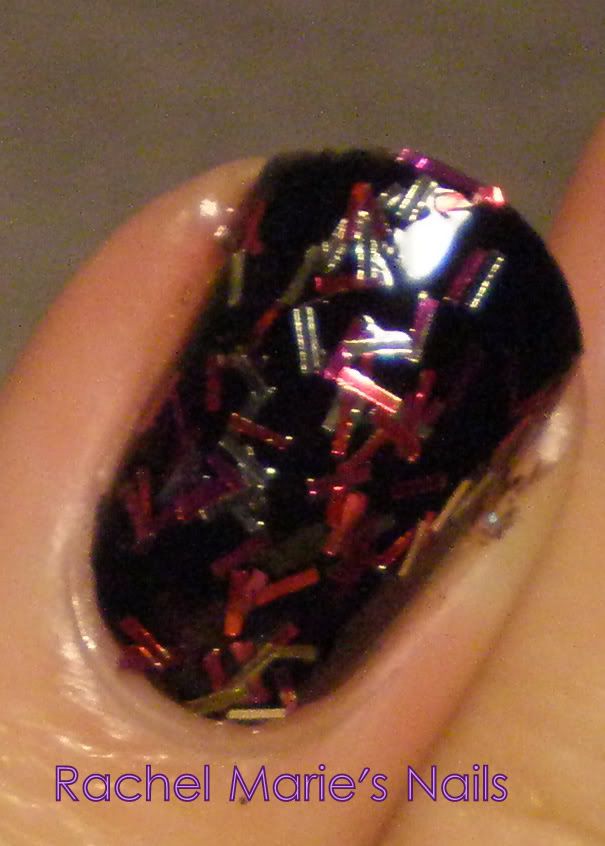 I like how cool and unique these polishes are. I am just not sold on them. I find them awkward on me. Like I took party confetti and stuck it on my nails. Meh.