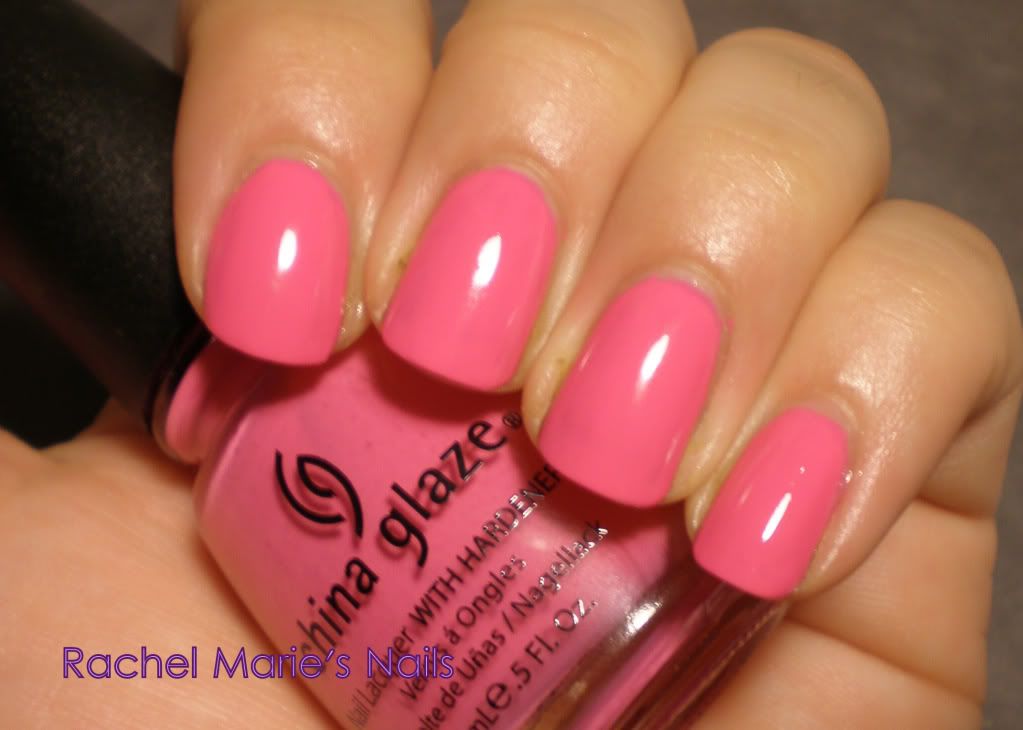 This is 3 coats of China Glaze Laced Up. I found this at my local dusty. Although pink isn't a color I gravitate to (I'm more of the dark and strange variety) I found this one oddly appealing to me.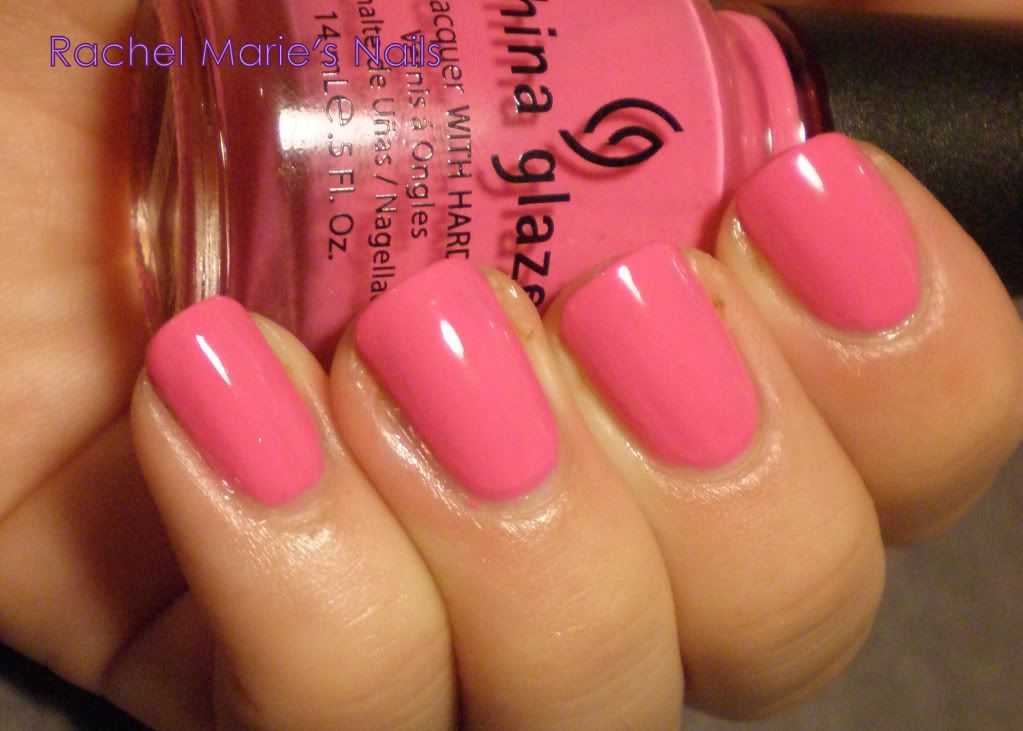 Laced Up is a medium pink creme. It's a very girly color.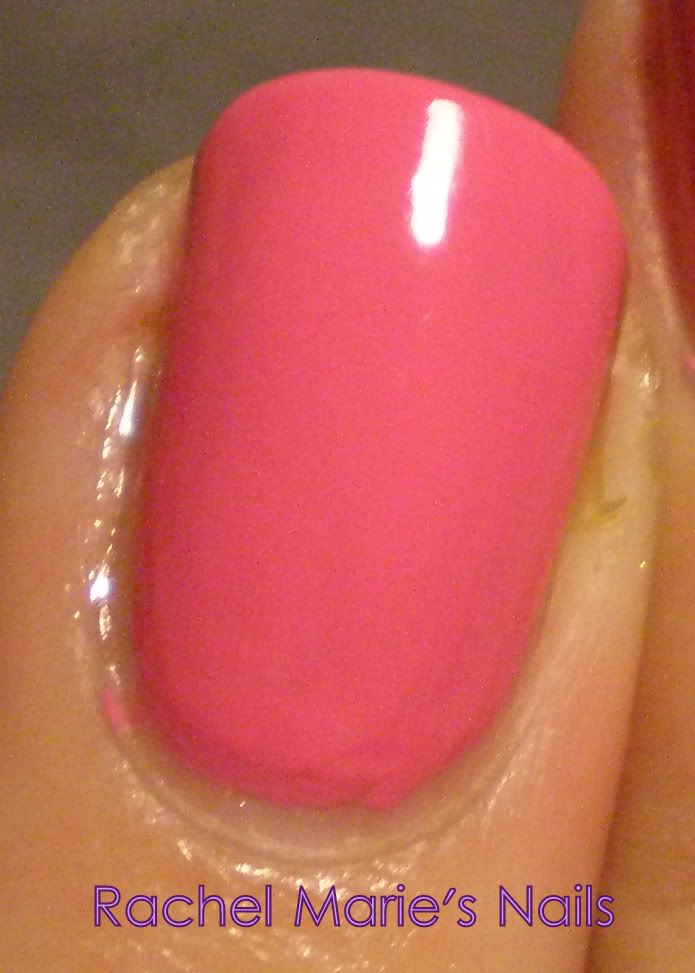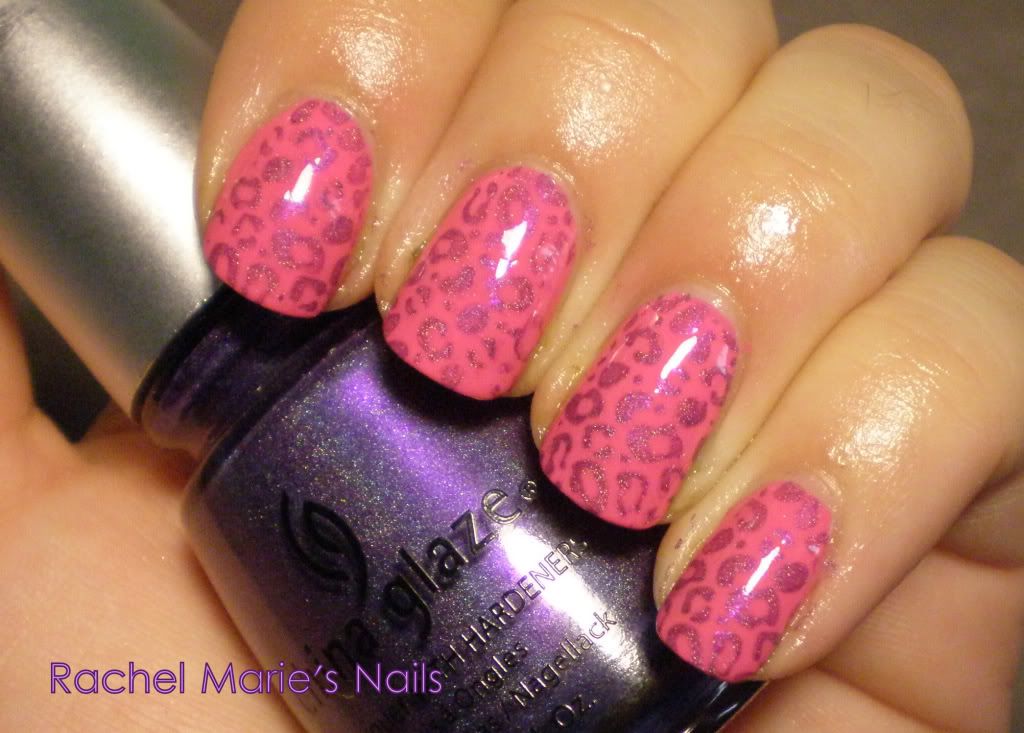 I then stamped it with IDK and the leopard stamping plate.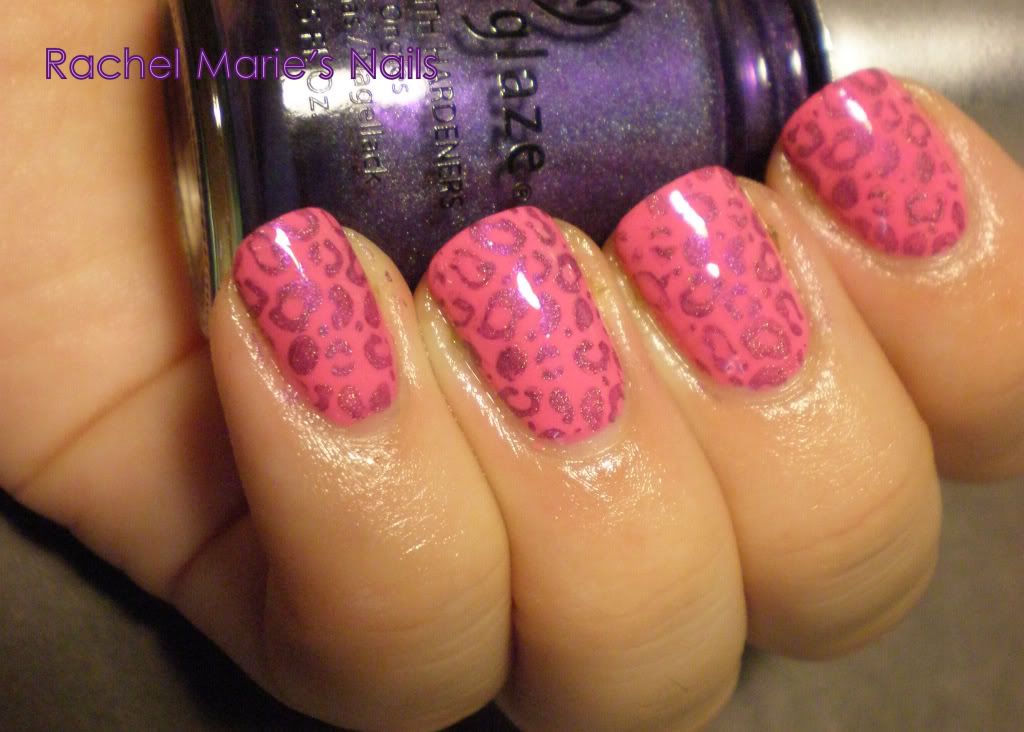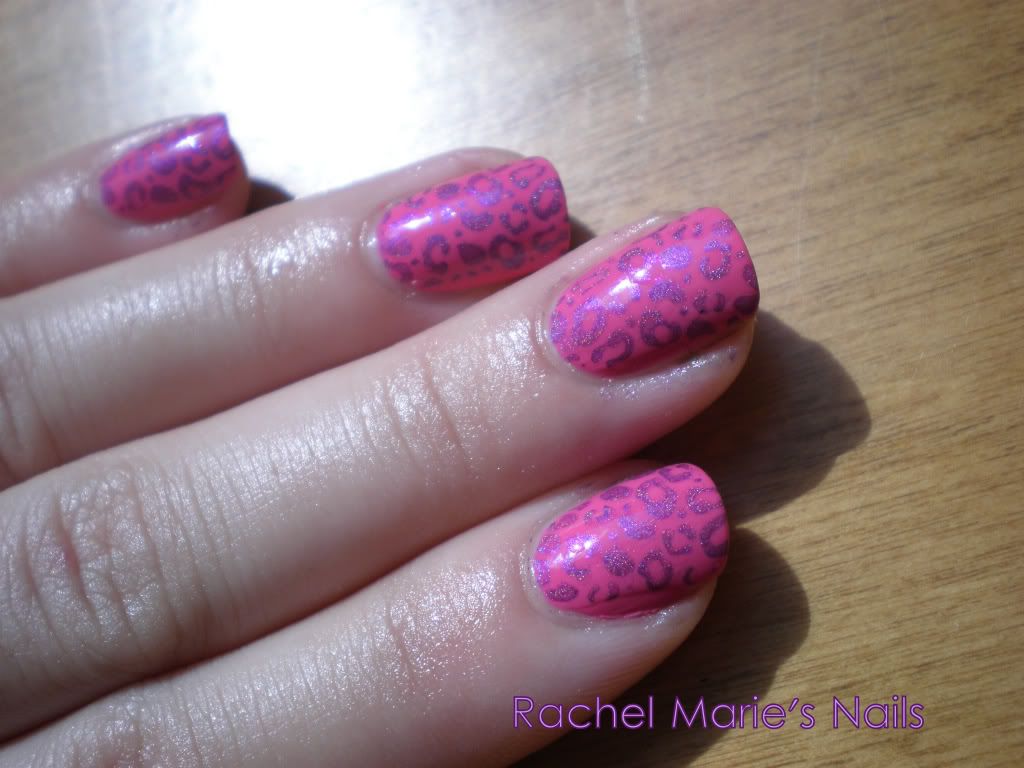 I'm sad the stamping didn't turn out holographic but it looked really cute.