I've picked up this polish about a million times at my beauty supply. I thought it was such a beautiful blue but I didn't know if I would really love it or not. I finally just thought what the heck, let's get it.
This is 2 coats of Midnight Cami.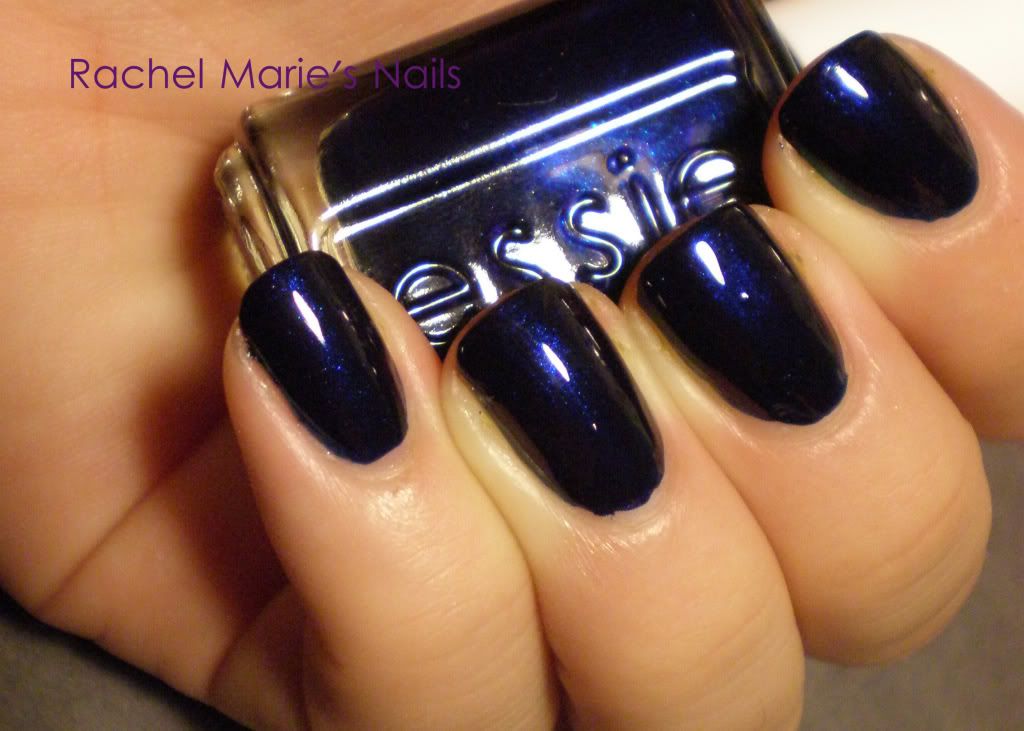 This polish did not disappoint me. It's this shiny dark blue shimmer polish. The shine in this polish is fabulous. It almost always looks wet. I did get a couple bubbles from having the fan on while painting.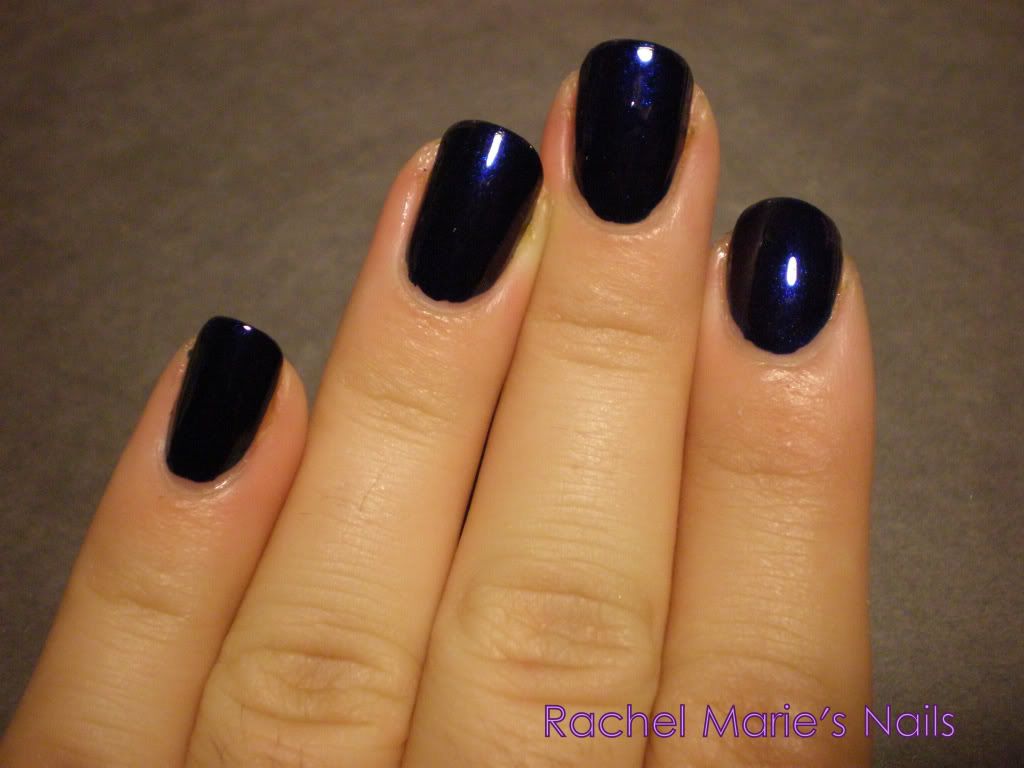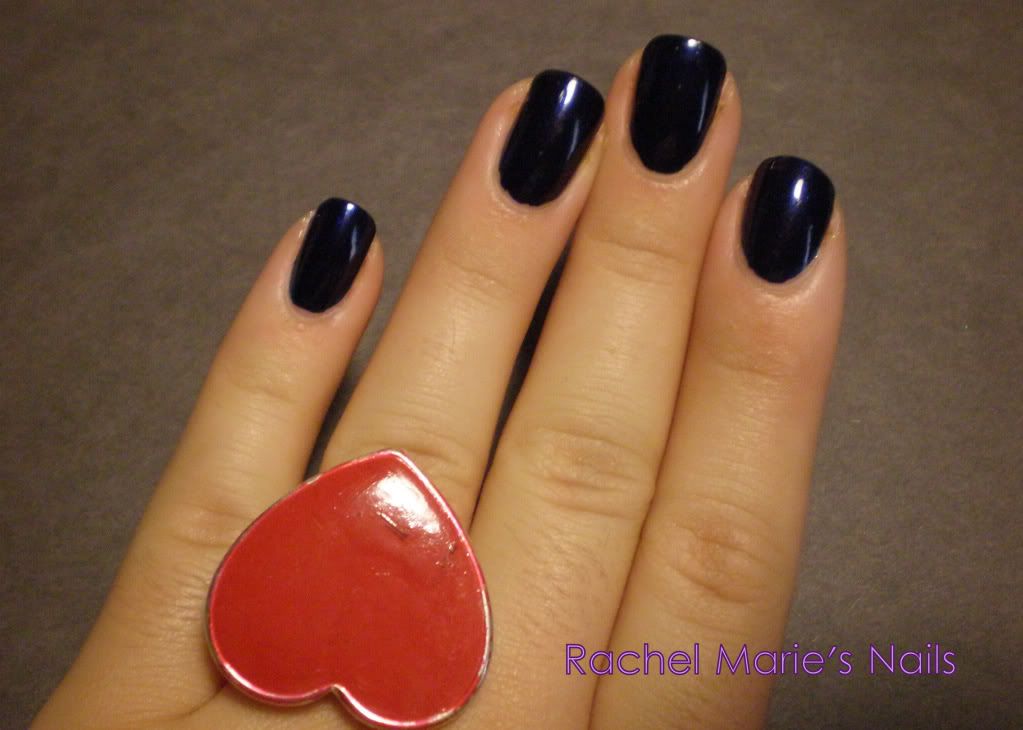 I really wasn't expecting to love this polish as much as I do- but I really think it's gorgeous.