I bought these recently on Amazon from this
seller
. I'm a sucker for cute packaging, I really am. I know it's not Christmas yet- but I believe Jessica is releasing new holiday colors this year. So I thought I'd show you guys these now.
This is 1 coat of Red Hot! over black.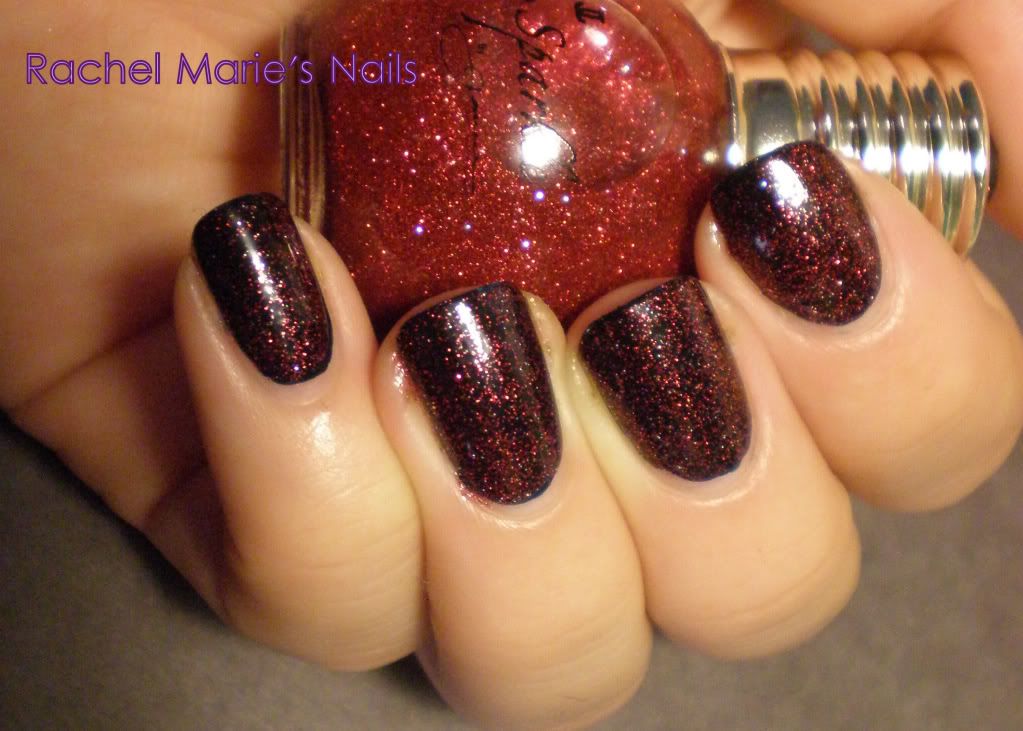 Red Hot! is a red glitter polish. It also has silver glitter in it.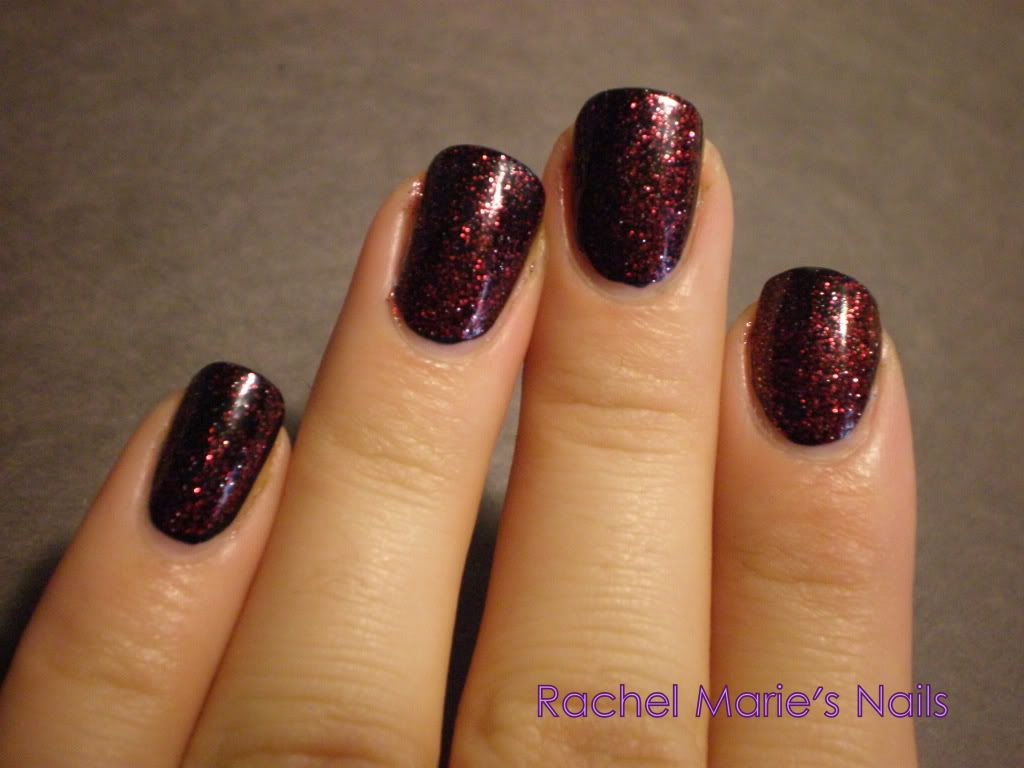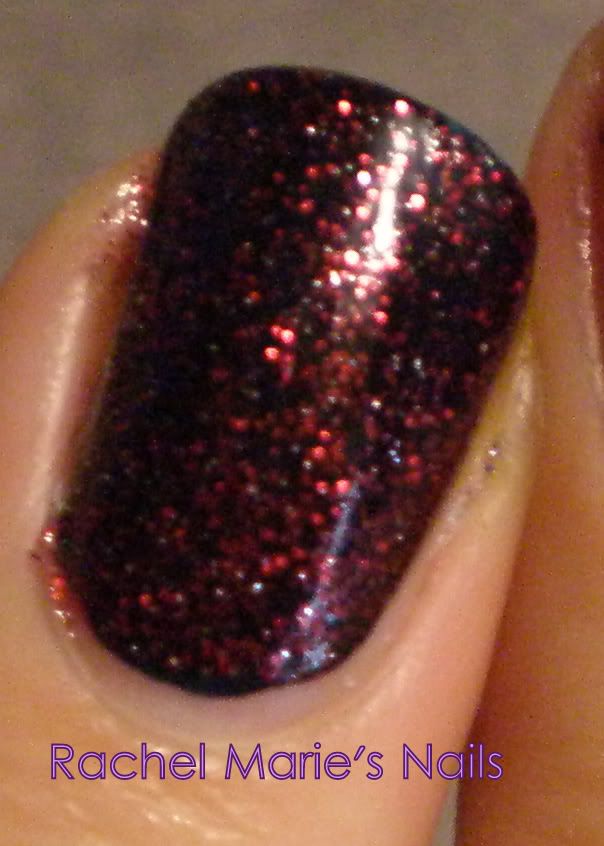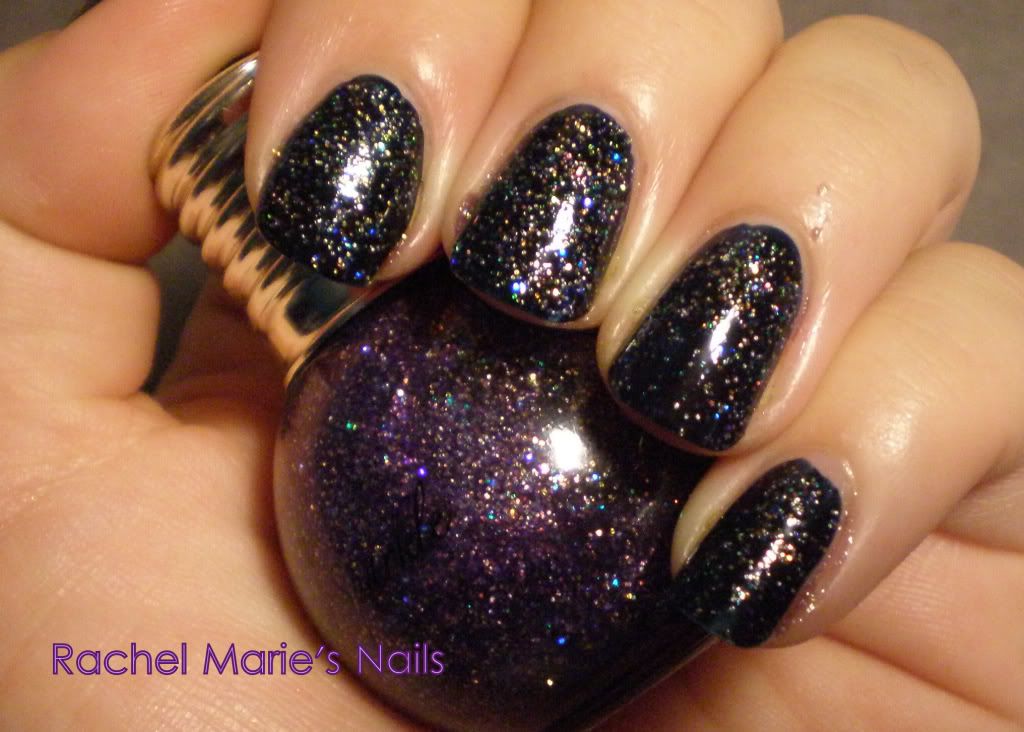 This is 1 coat of Life Of The Party over black.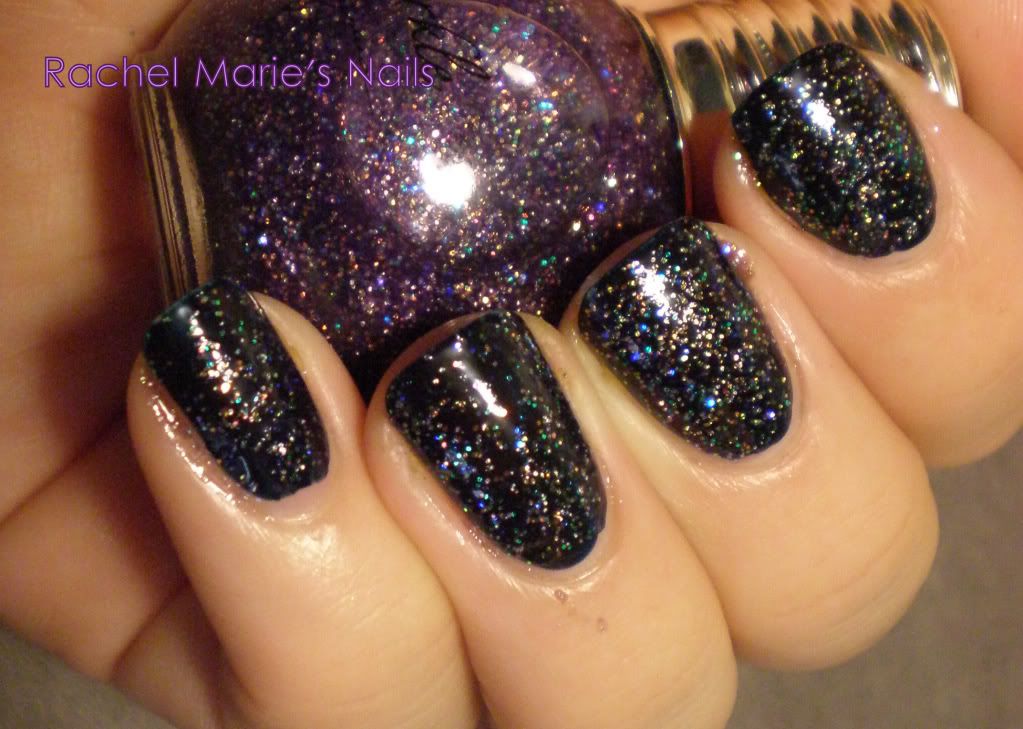 Life Of The Party is a purple glitter polish with iridescent glitter.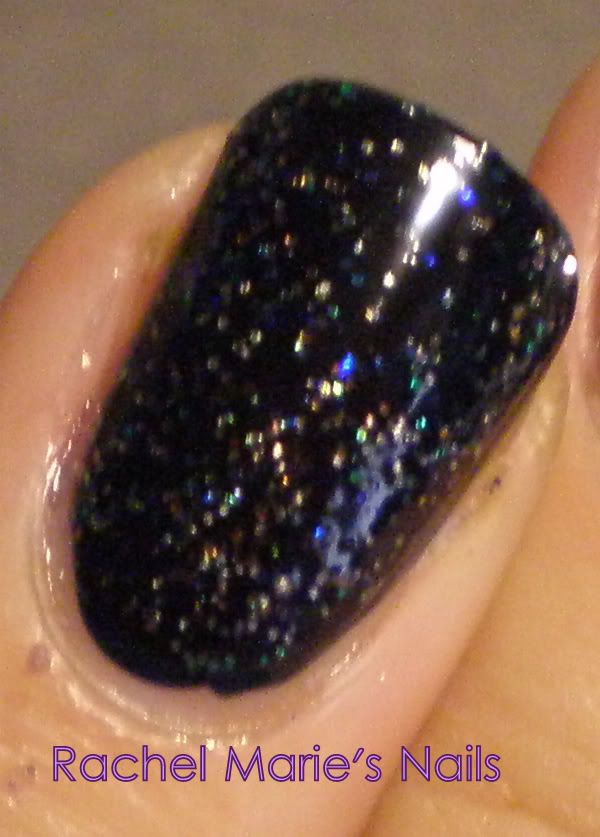 What do you guys think of these Jessica polishes?