This is 3 coats of A! Light Blue.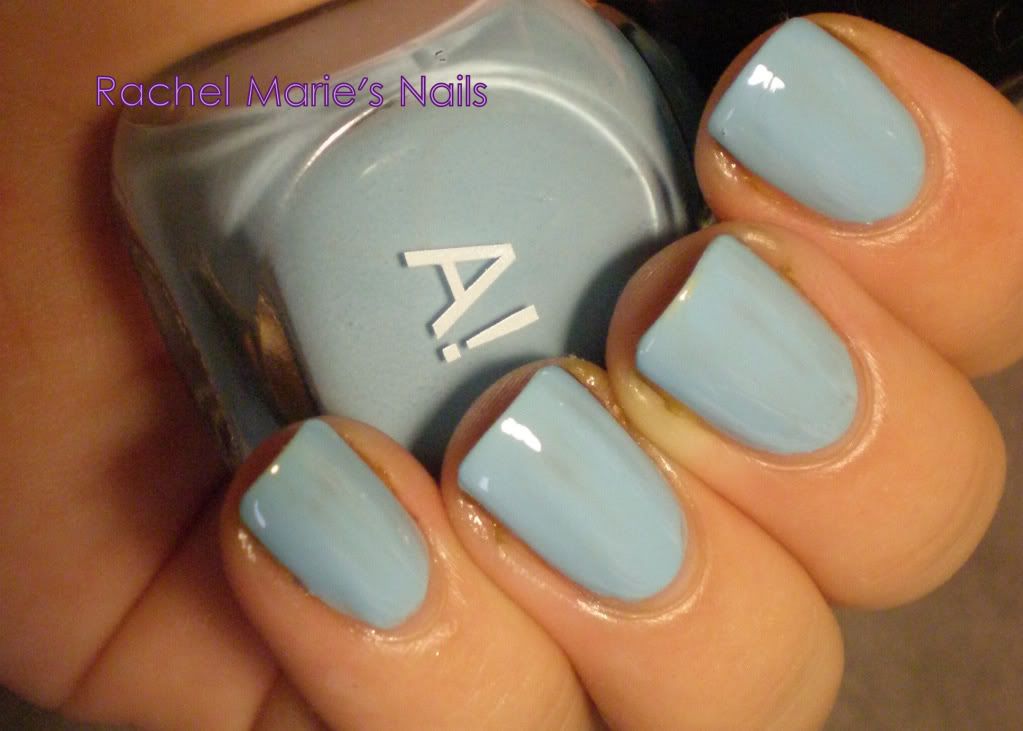 A! Light Blue is a light blue creme polish. It was a tad streaky but the color is so vibrant.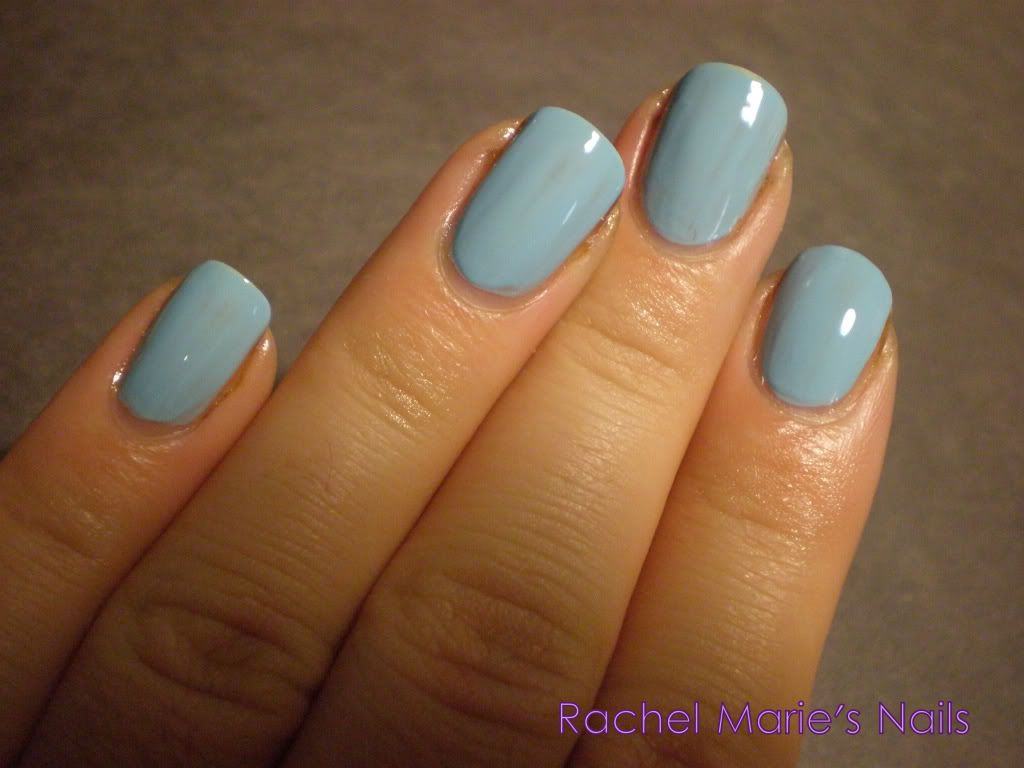 I found this in a random beauty supply. I love the bottle. :)
Then I added 1 coat of Sapphire Gem.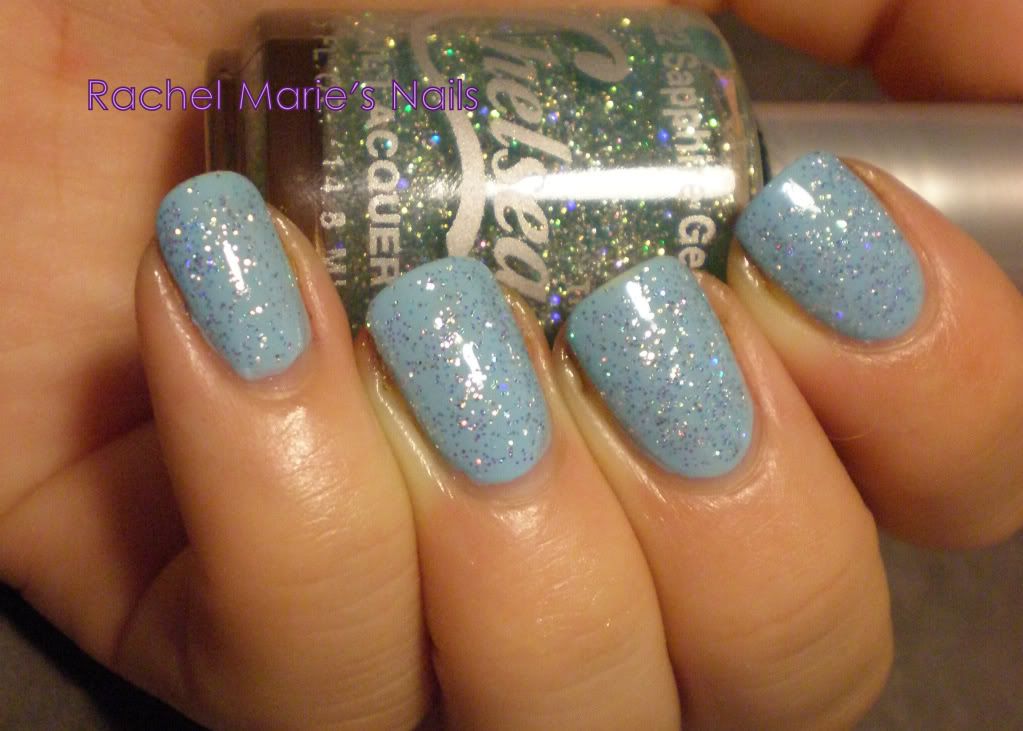 Sapphire Gem is a sheer blue iridescent glitter.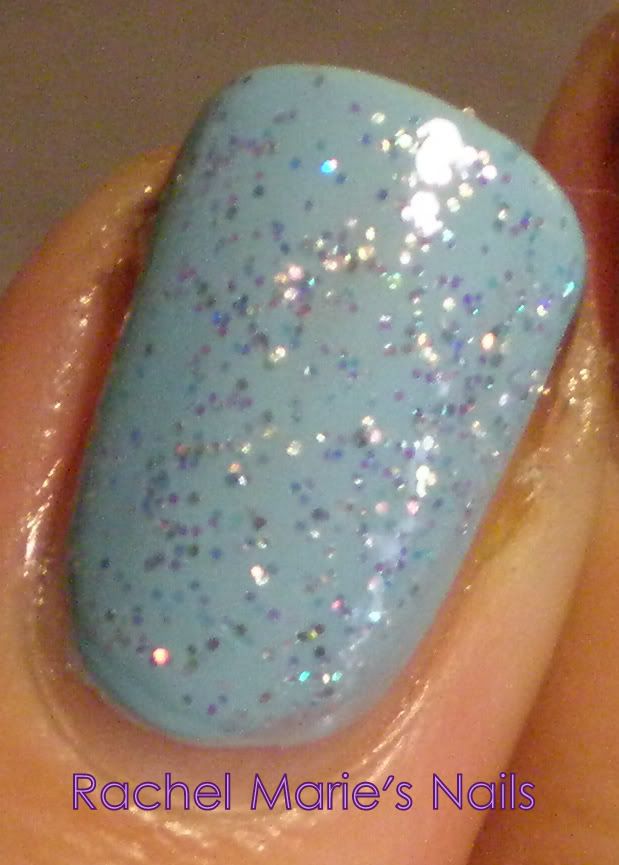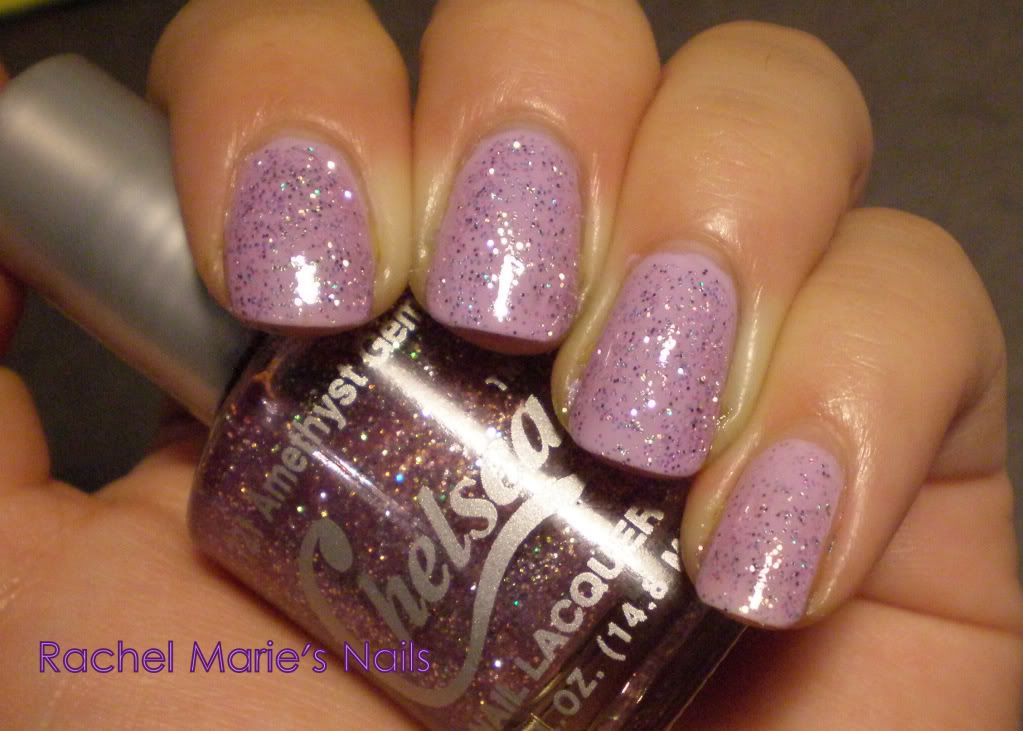 This is 1 coat of Chelsea Amethyst Gem over OPI Rumples Wiggin'.
Amethyst Gem is a sheer purple iridescent glitter.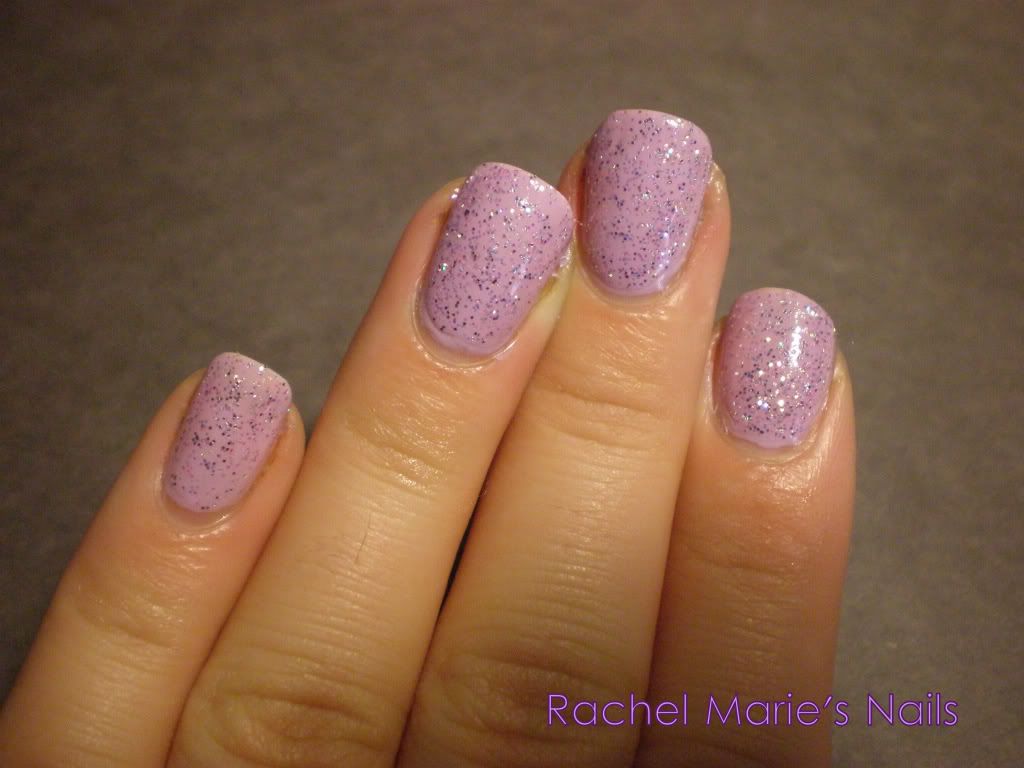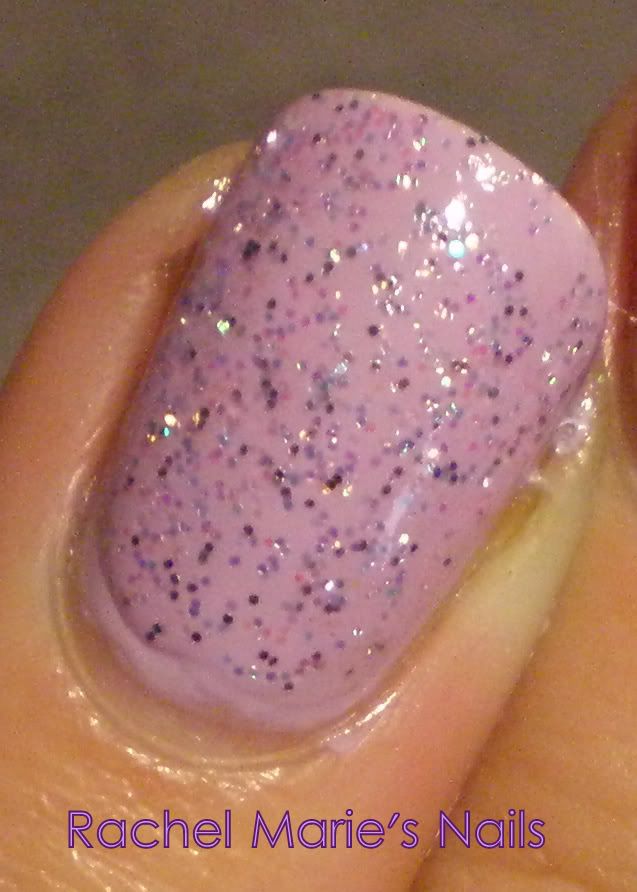 I really love these new polishes. I don't know how available these polishes are. I've only seen Chelsea polishes in weird cheapy nail supply stores.