Forever 21, your polishes always steal my heart. Sure- you might just be repackaged LA Girls but it doesn't hurt my feelings one bit.
This is 1 coat of Gold over black.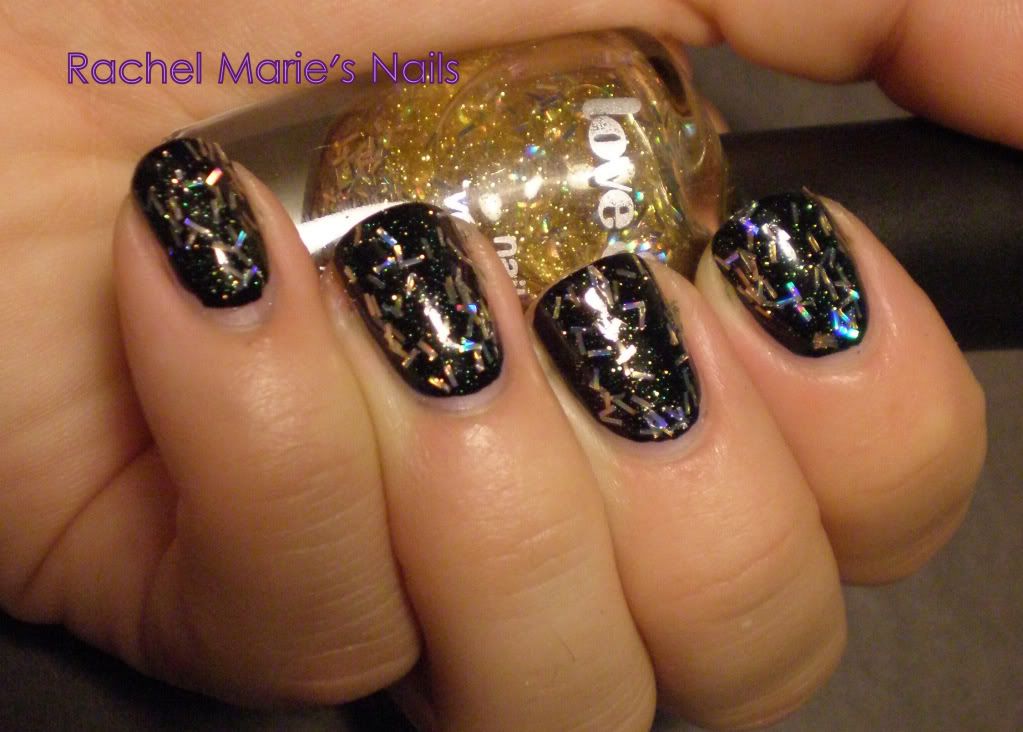 Gold is a gold glitter polish with large gold holographic bar glitter.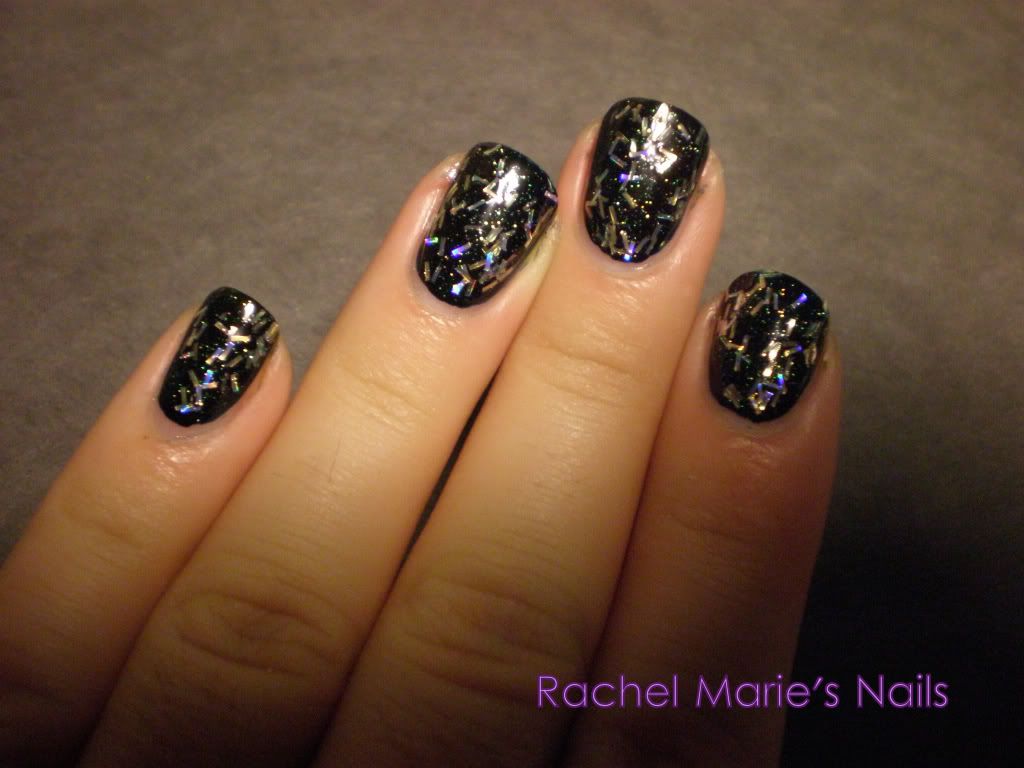 This is 1 coat of Rust over black.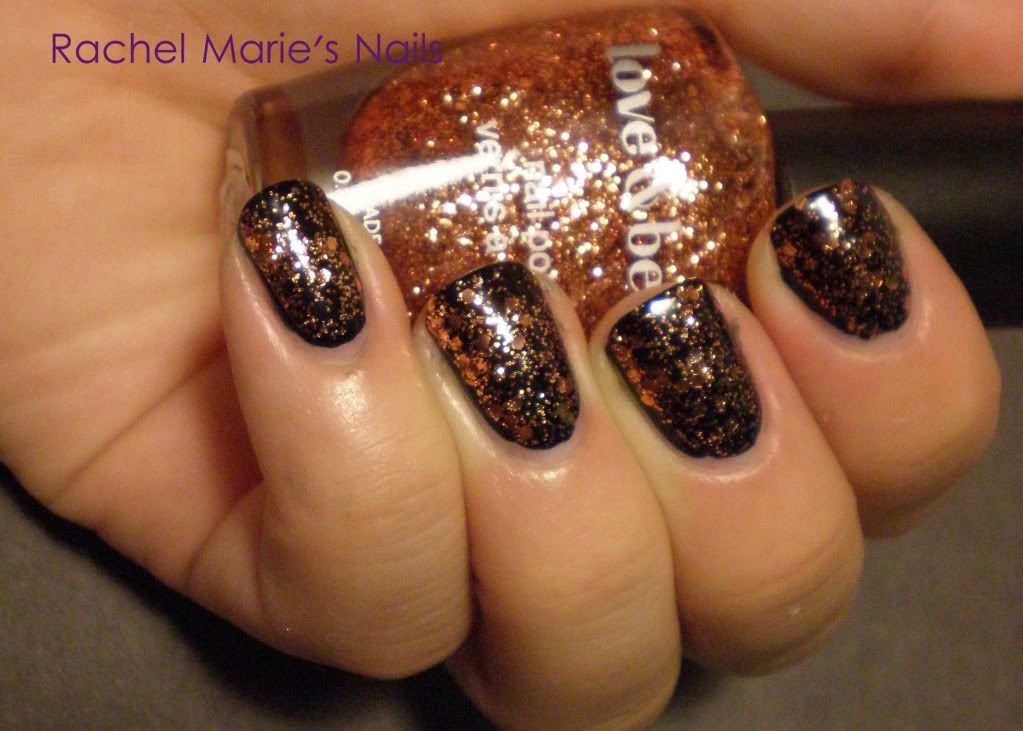 Rust is a bronze glitter polish with small circle glitter and hexagon glitter.