I was so excited when I heard Nails Inc would be carried at my local Sephora. I've wanted to try this brand for a while. When I got to Sephora, most of the polishes I wanted to try were already sold out. Boo.
So I ended up taking this loner home.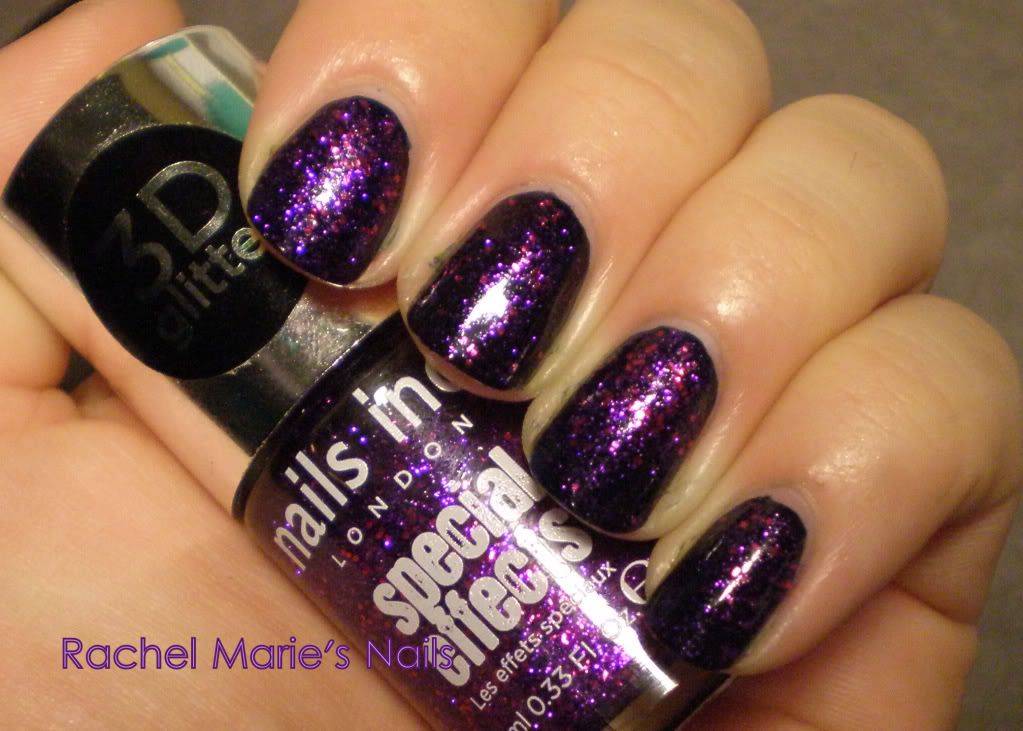 This is 1 coat of Nails Inc Bloomsbury Square over black.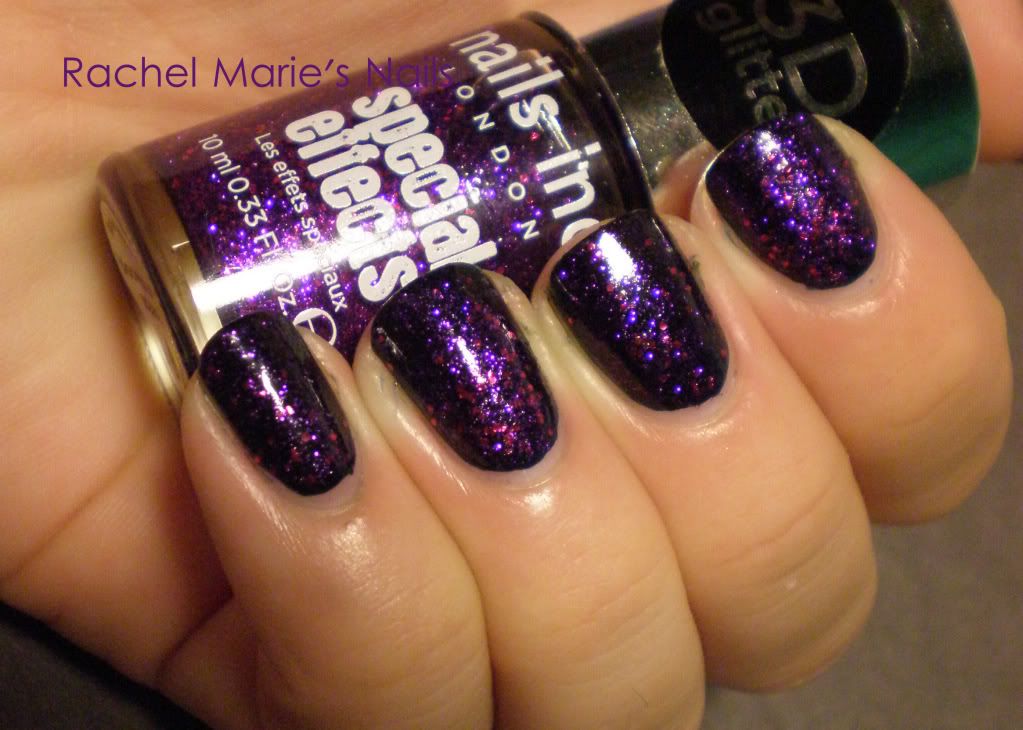 Bloomsbury Square is an opaque glitter polish with both purple and pink glitter.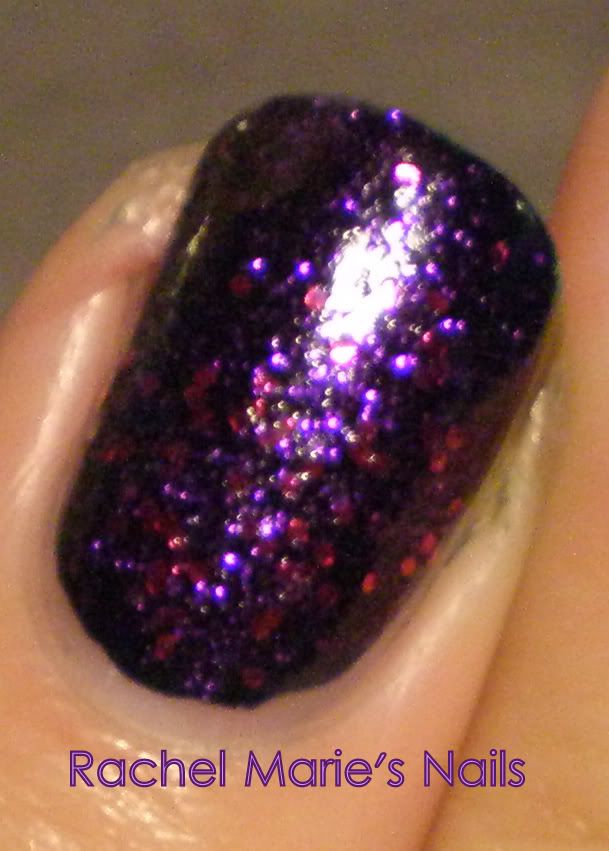 I love the color combo.
What are your favorite nails Inc polishes?