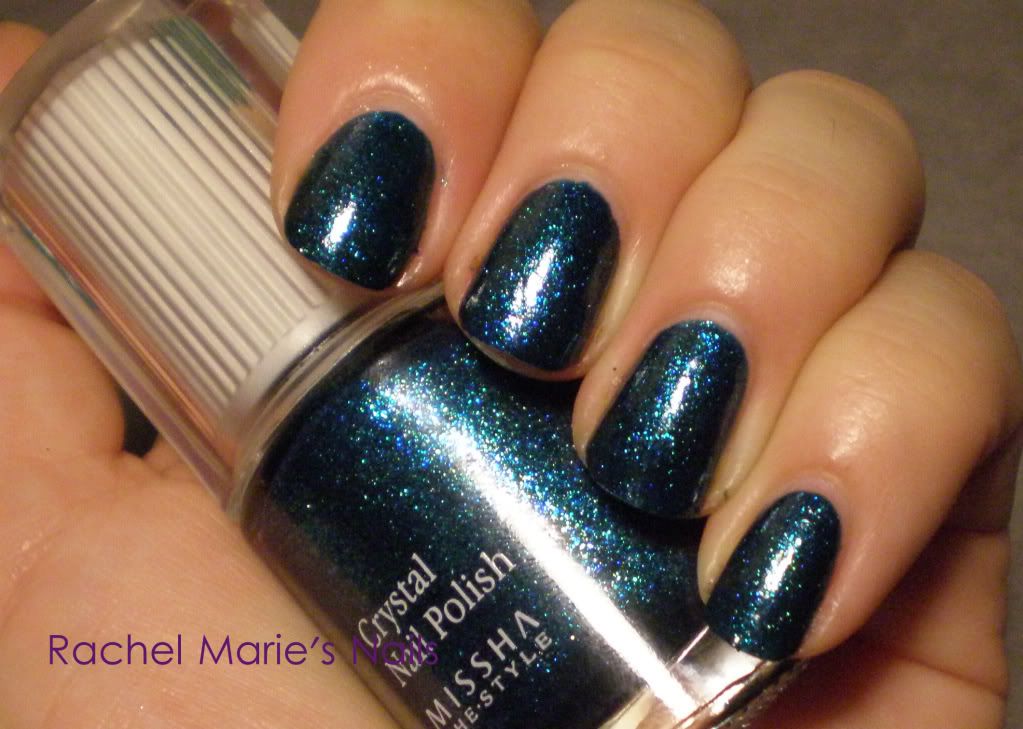 This is 2 coats of Missha JBL01.
JBL01 is an opaque dark blue glitter polish.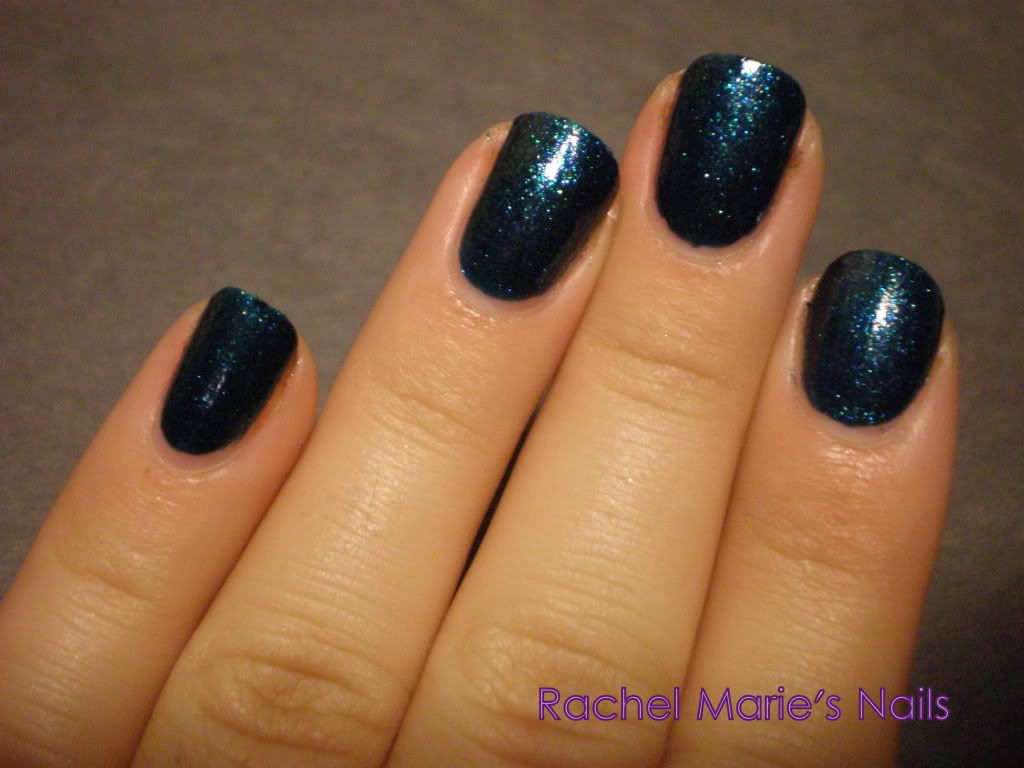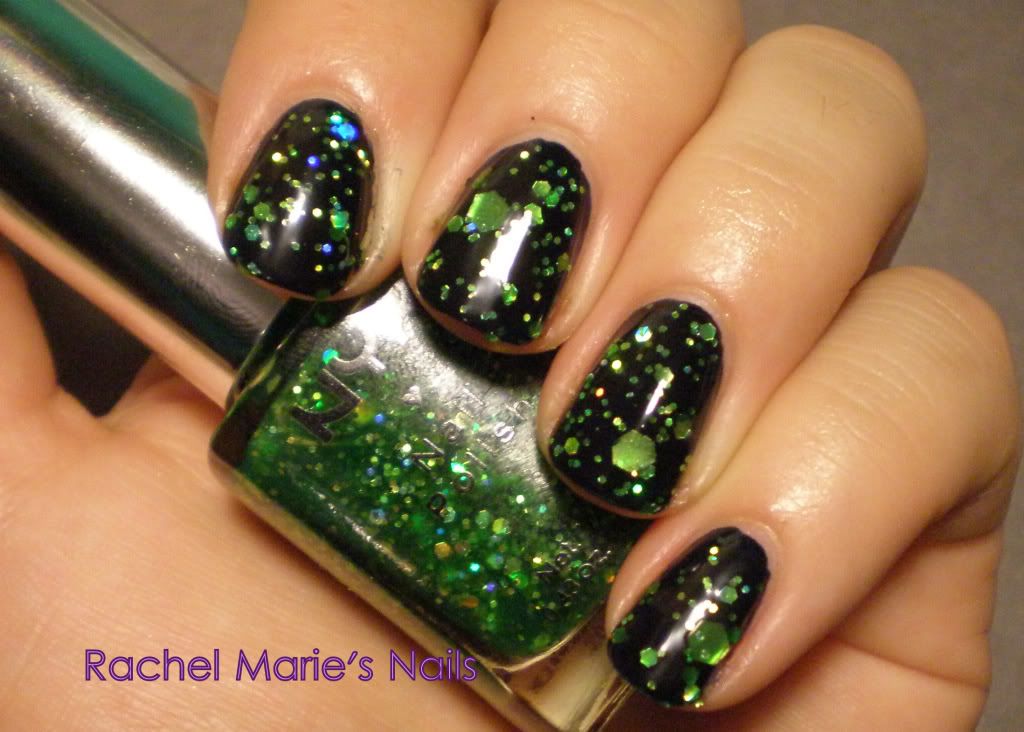 This is 2 coats of NYX Girls Enchanted Forest over black.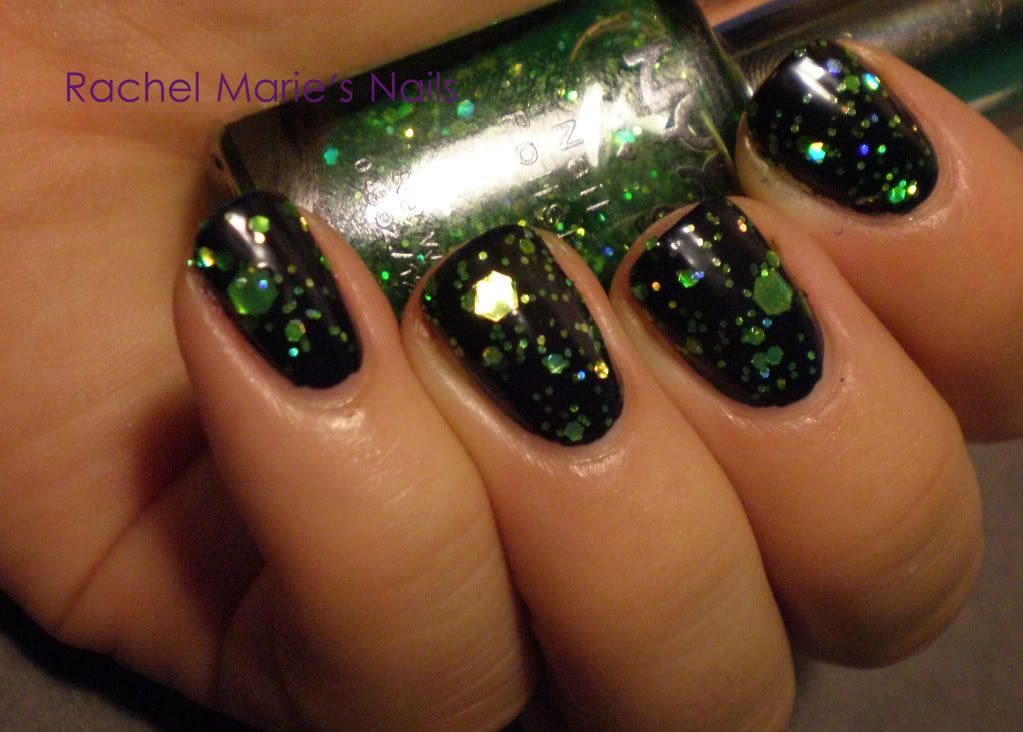 Enchanted Forest is a lime green glitter polish with very large green hexs and smaller green hex glitter.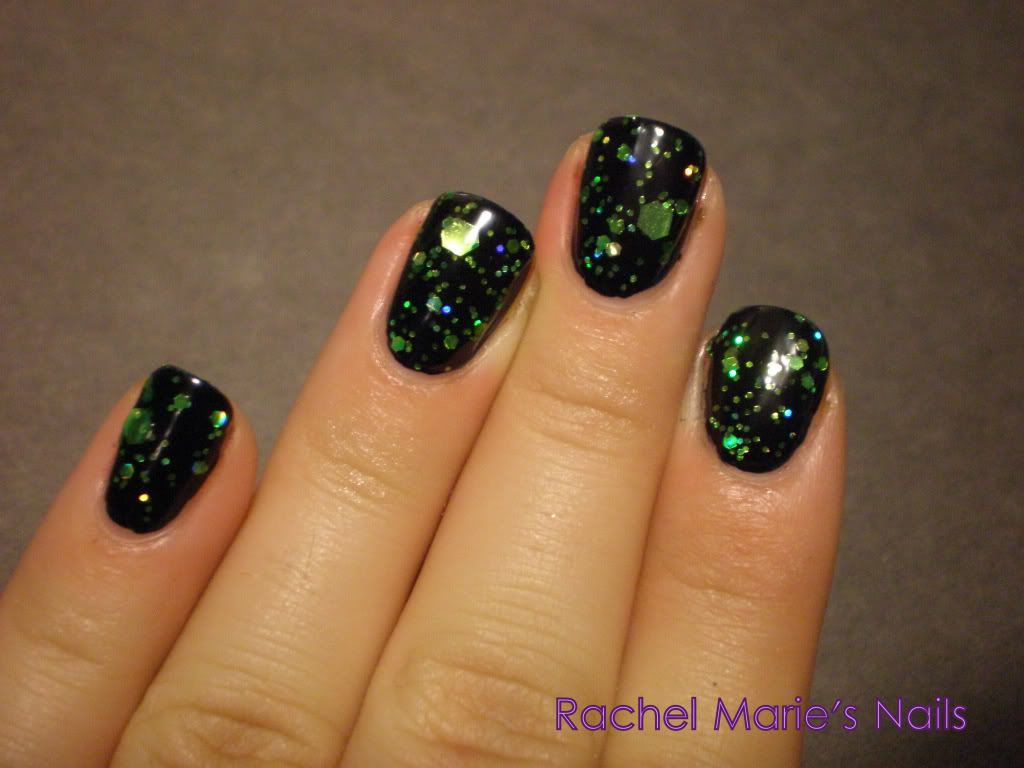 This is 3 coats of OPI Mad As A Hatter.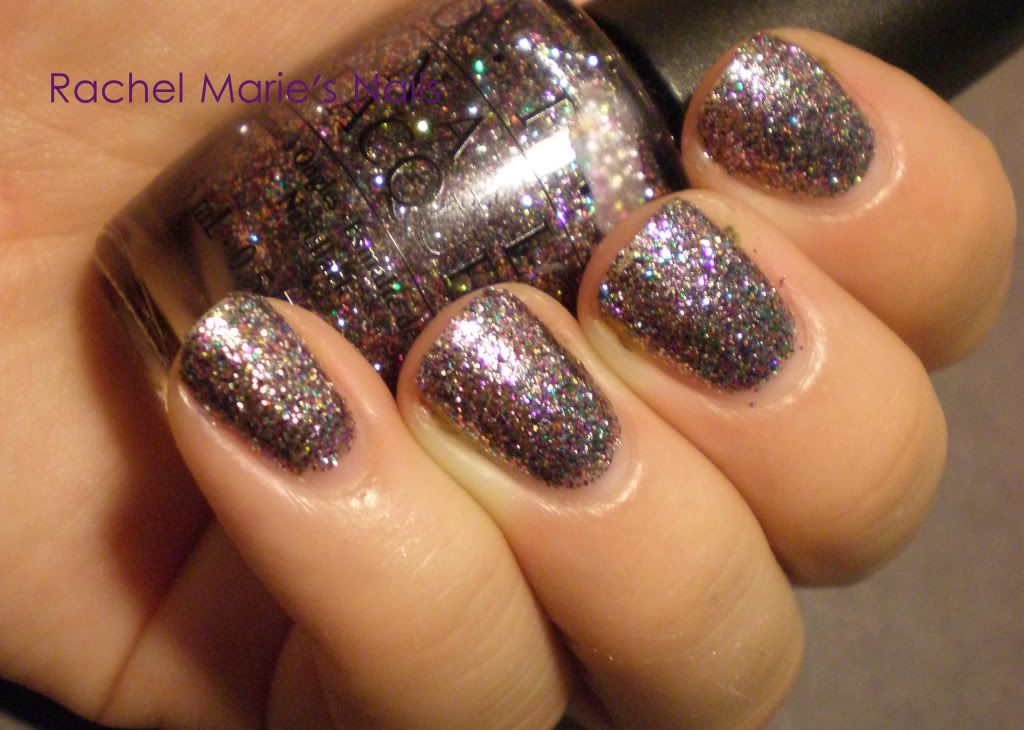 Mad As A Hatter is a multicolored glitter polish that leans mostly purple.