These new Revlon glitters have popped up at Target recently so I made a trip to go grab some. I'm not usually a huge fan of Revlon but I'm glad I picked these glitters up.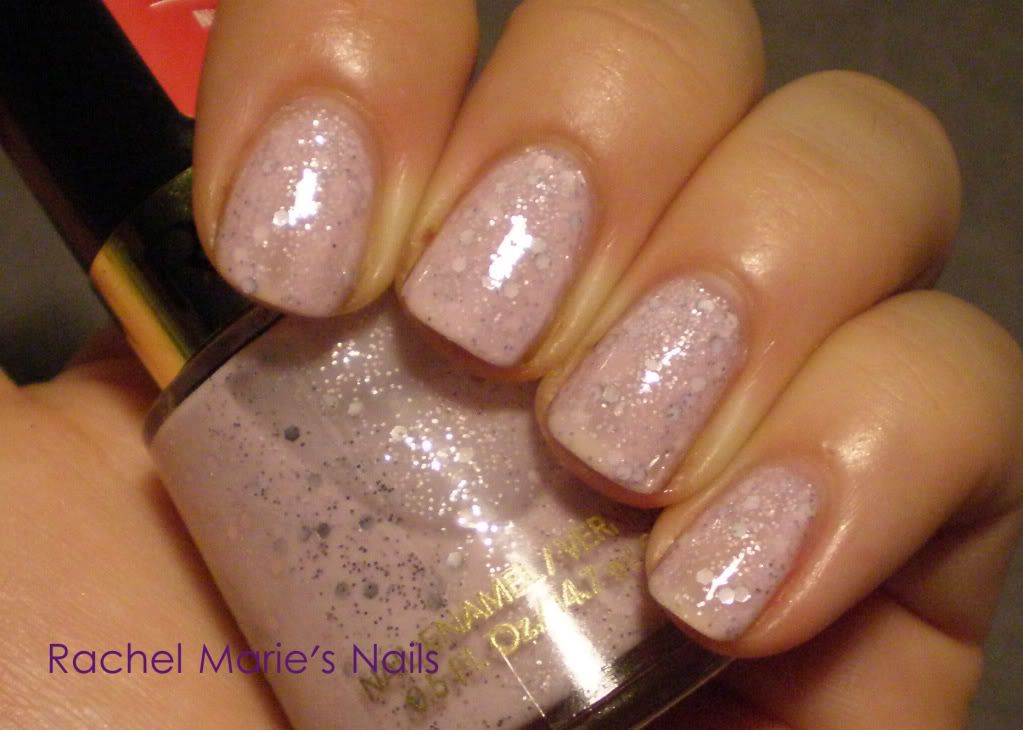 This is 3 coats of Revlon Starry Pink.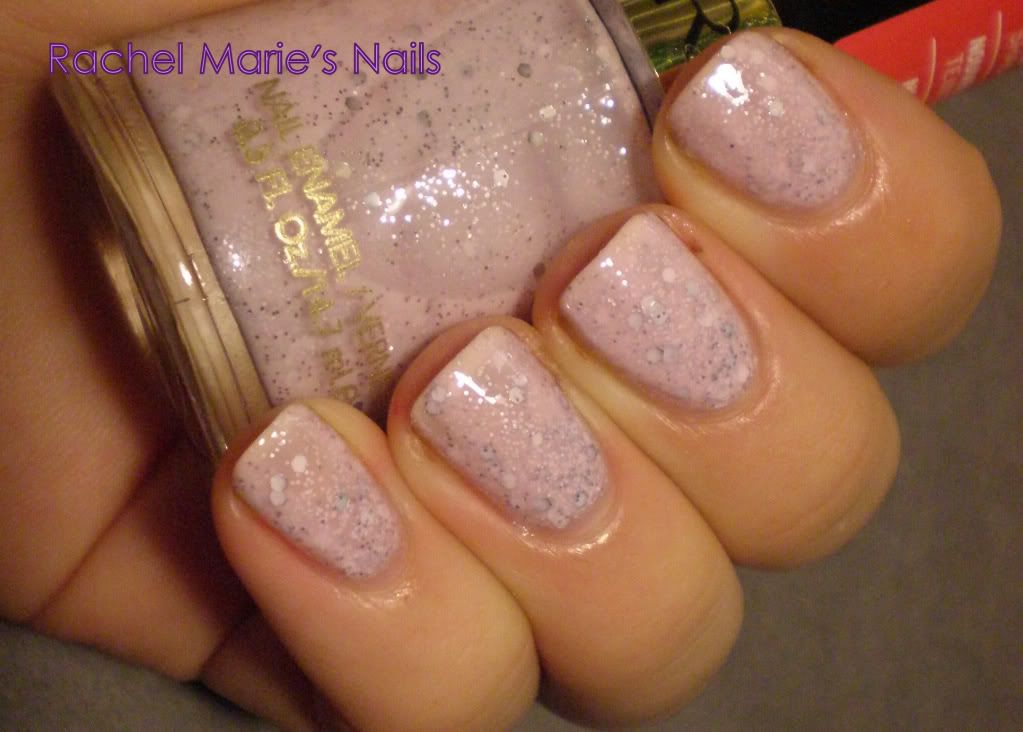 Starry Pink is a light dusty pink polish with silver glitter and glitter hexs.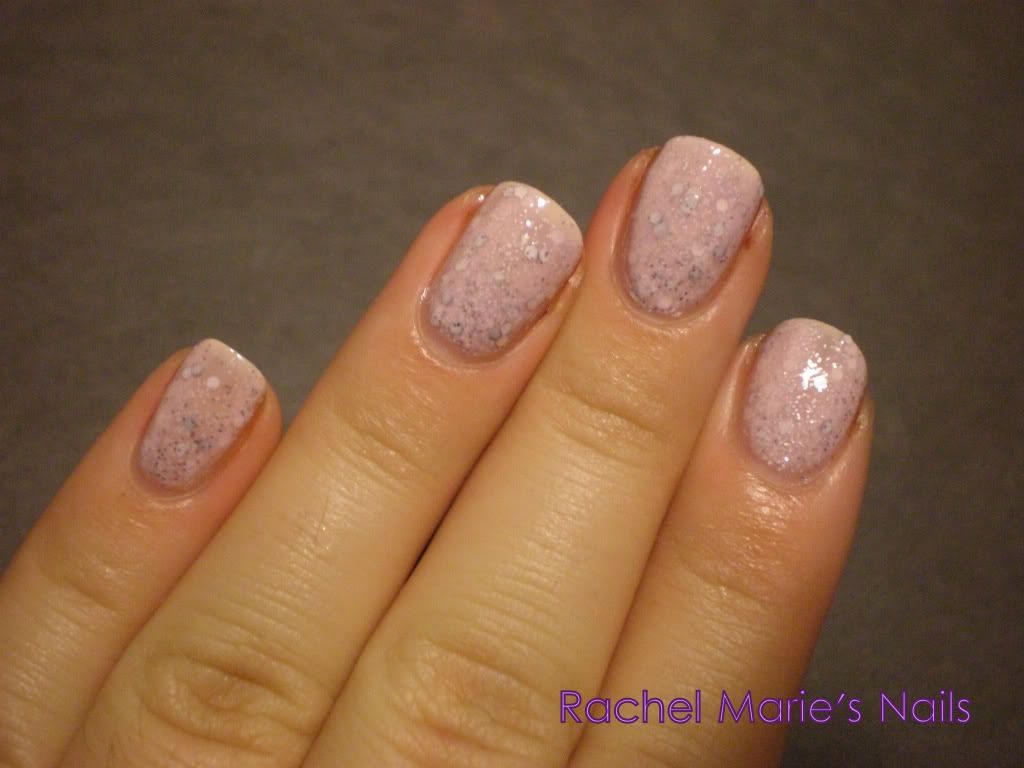 I love how dusty and delicate this polish is.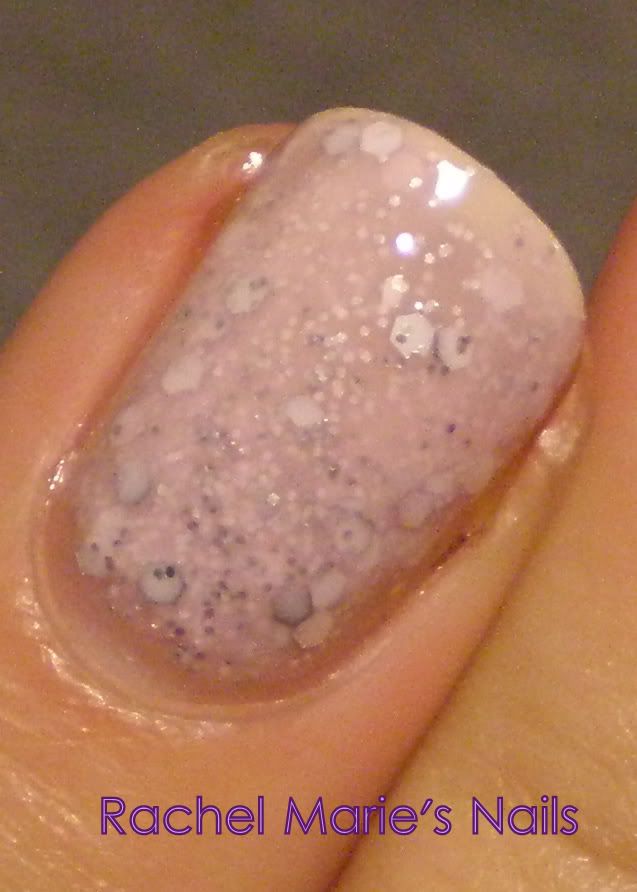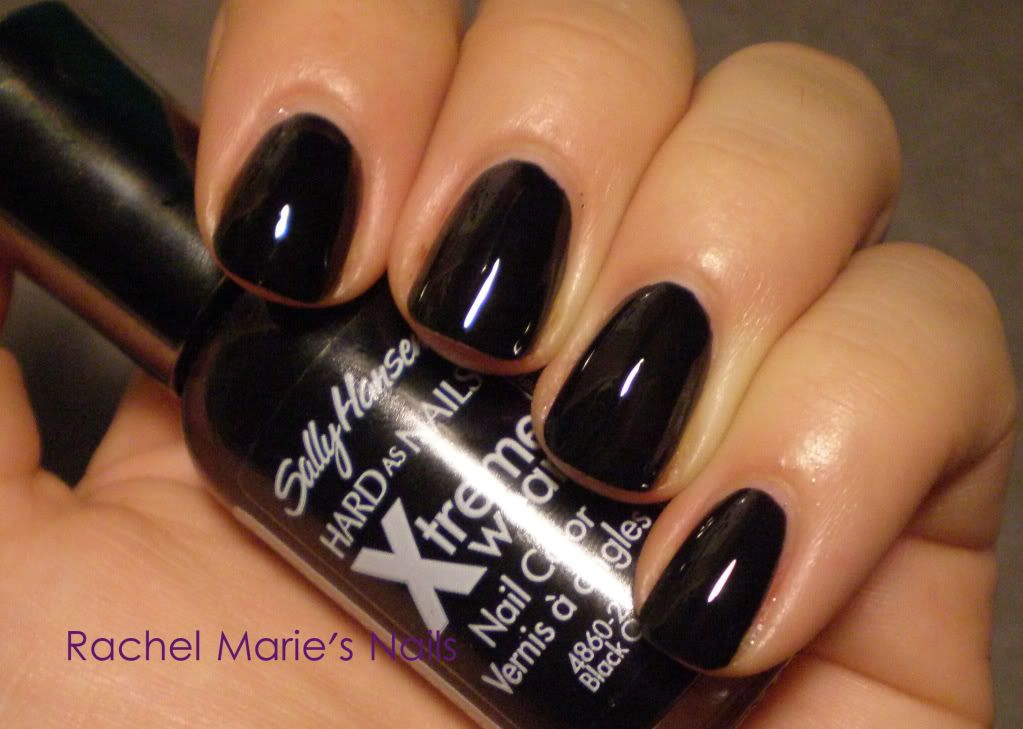 I needed a black creme for Blue Mosaic so I used my new Sally Hansen Black Out as a base. I used 2 coats.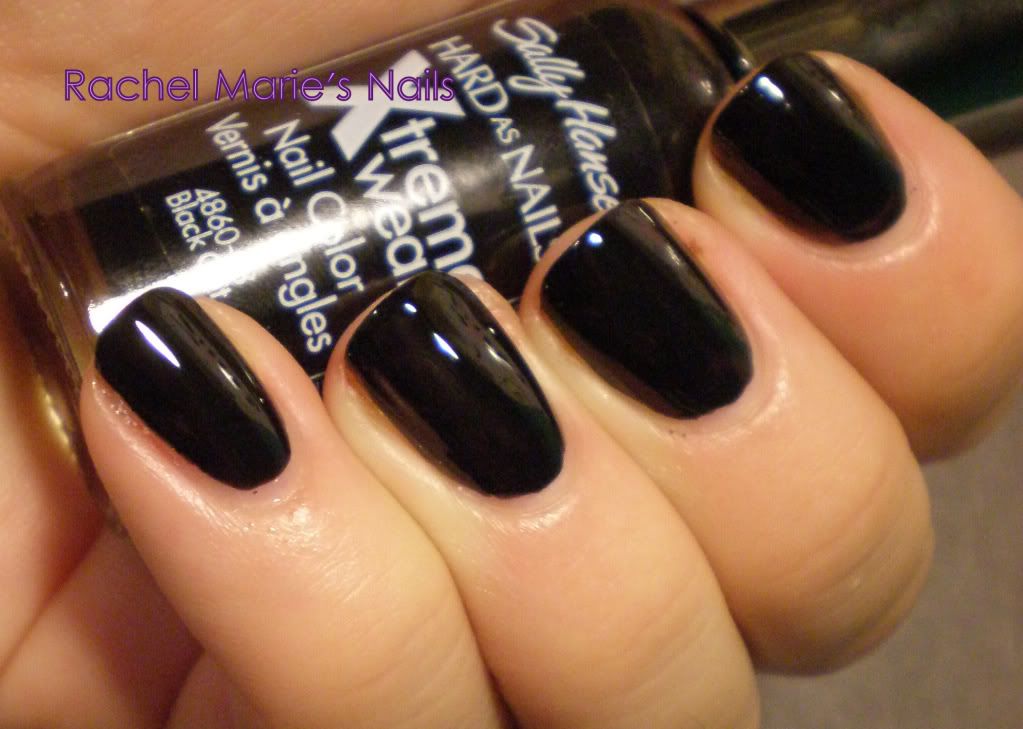 Black Out was a great black creme polish but it required two coats.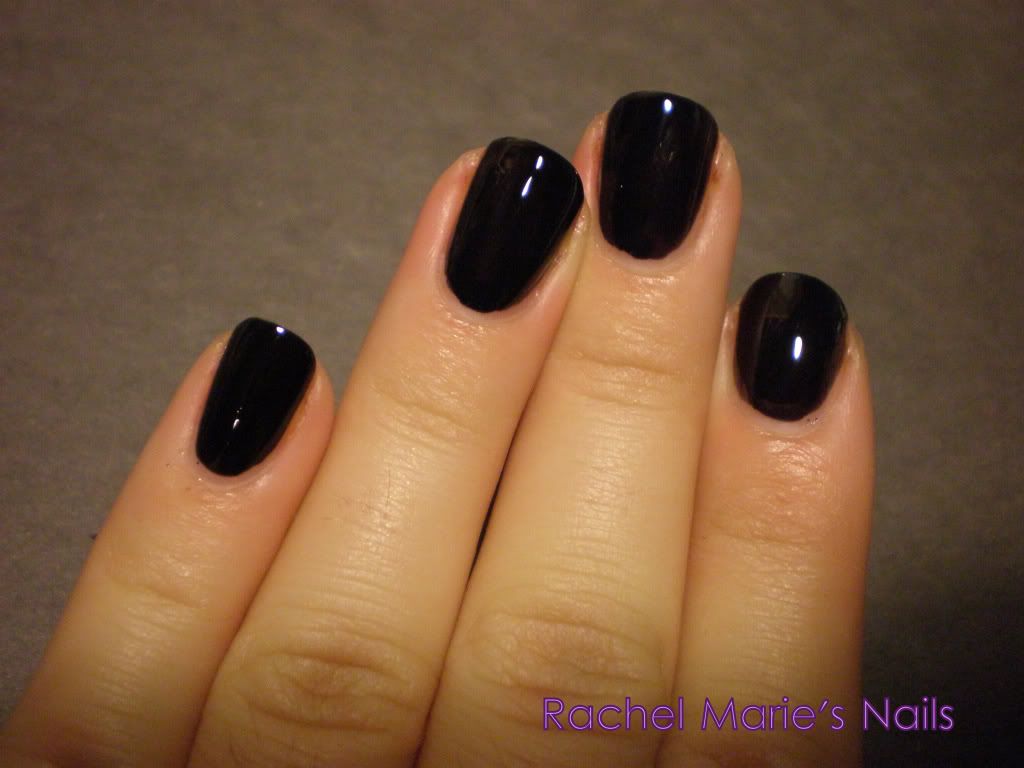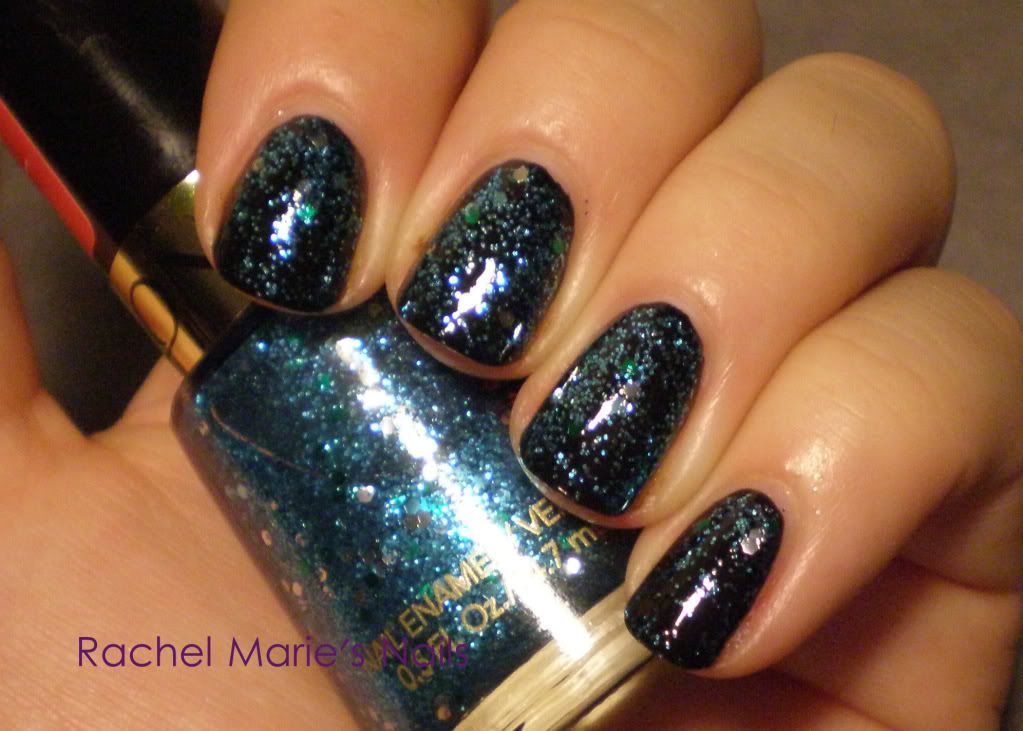 This is 1 coat of Blue Mosaic over Black Out.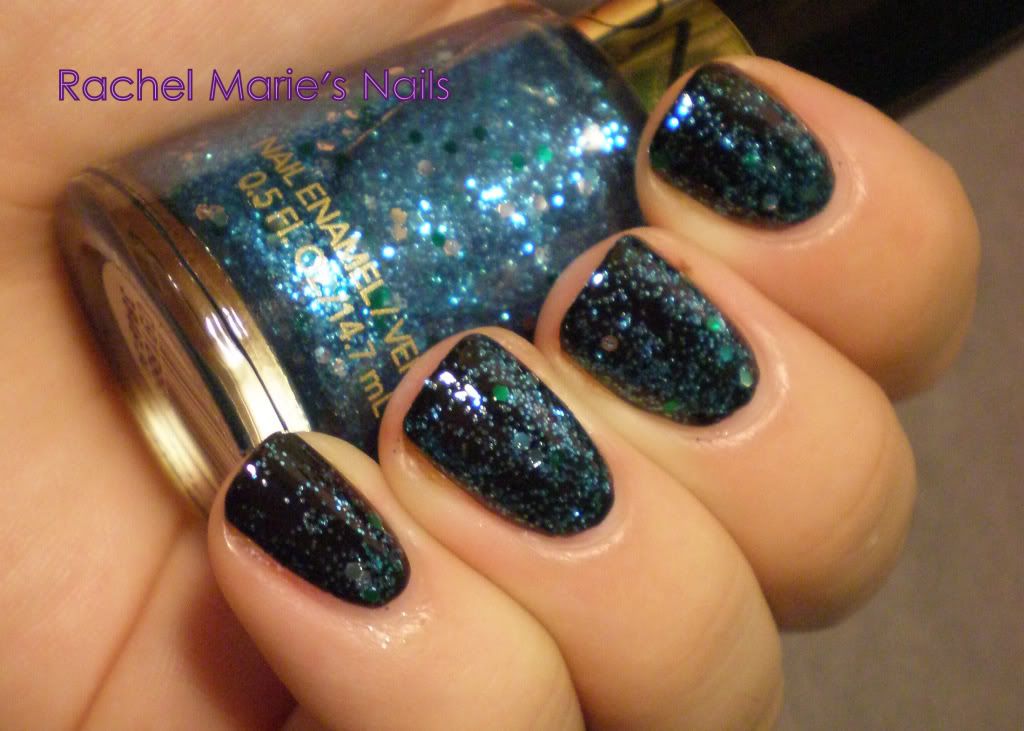 Blue Mosaic is a blue glitter polish with blue and green glitter hexs.