These are two beauts I found in the back of my local dusty. I love finding things in that store. It's like treasure hunting.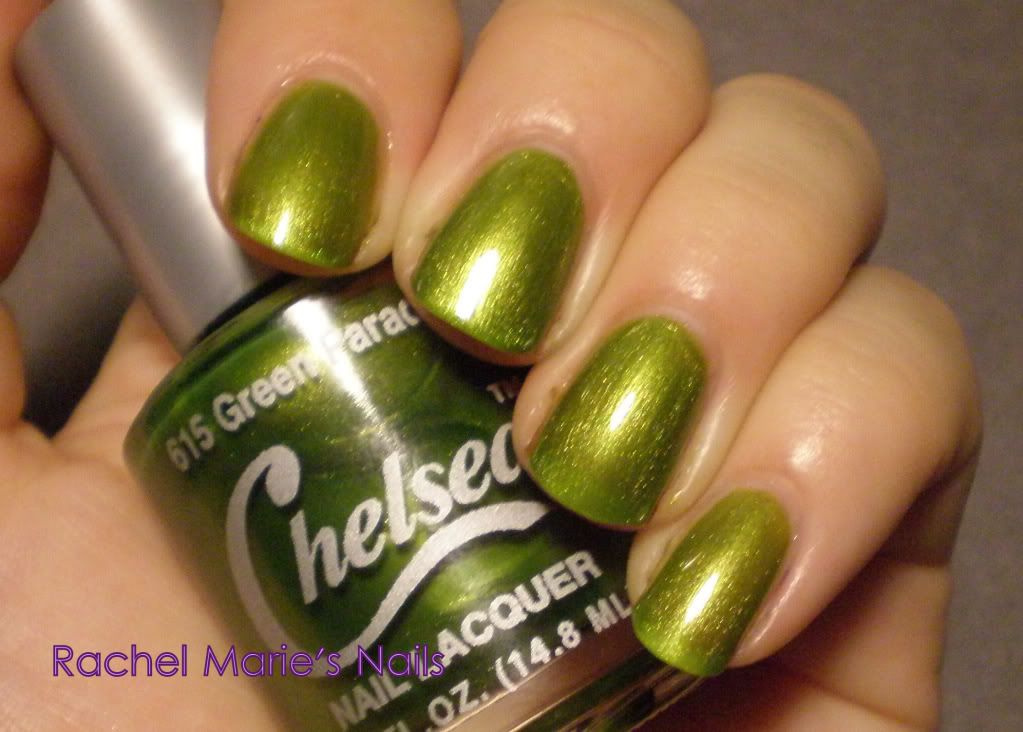 This is 3 coats of Chelsea Green Paradise.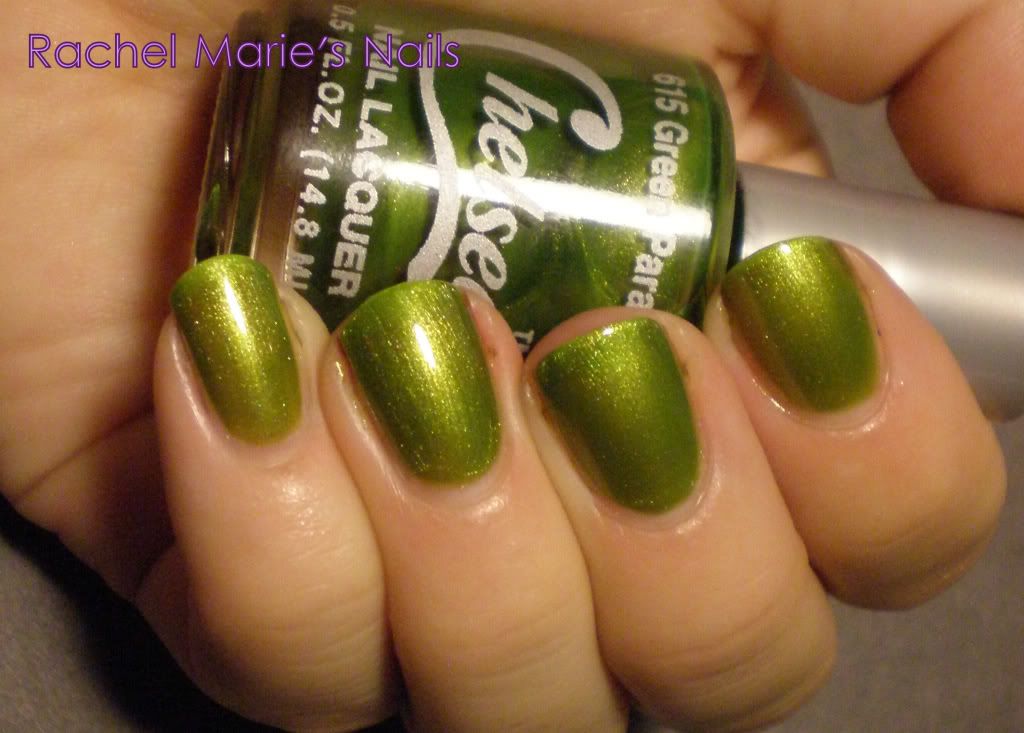 Green Paradise is a bright lime green shimmer polish.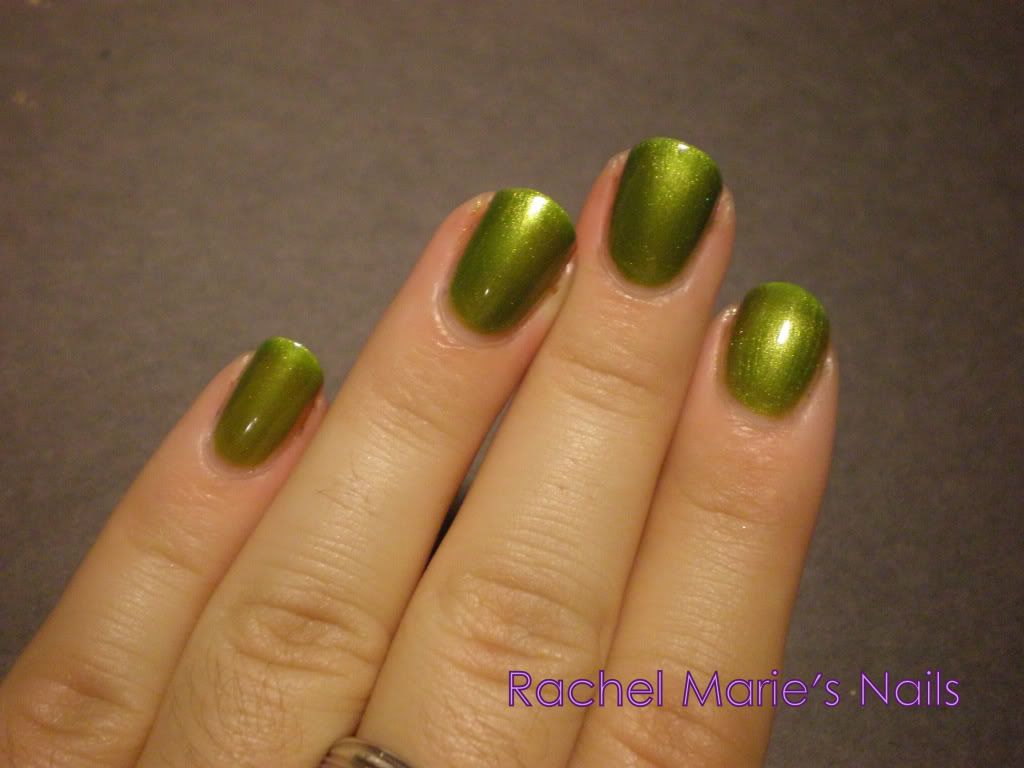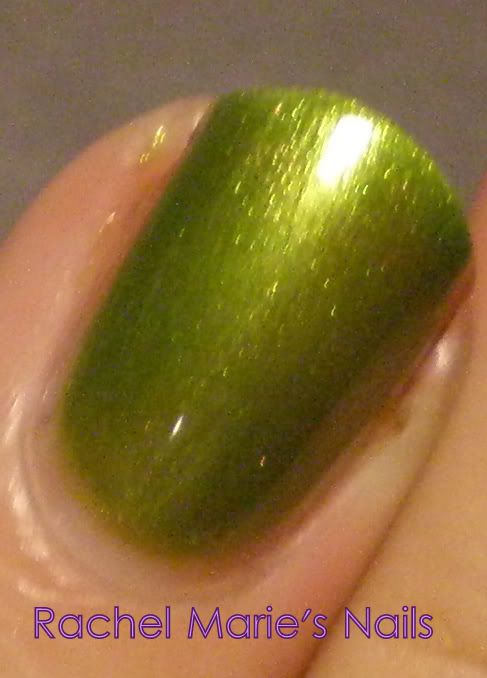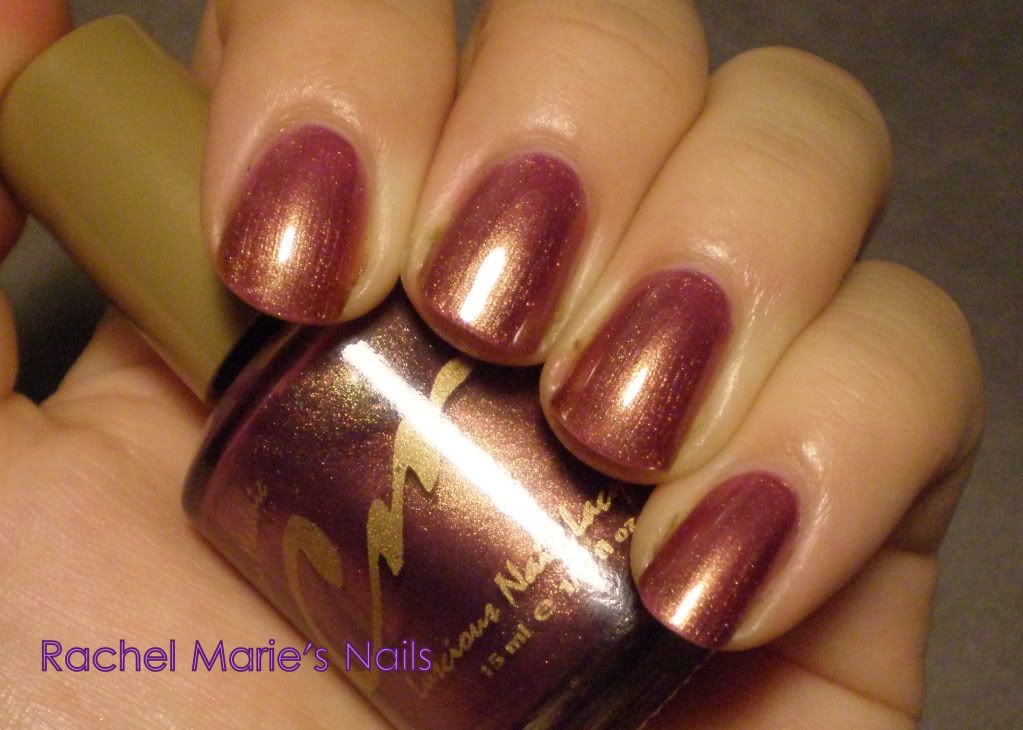 This is 2 coats of CM Monte Carlo.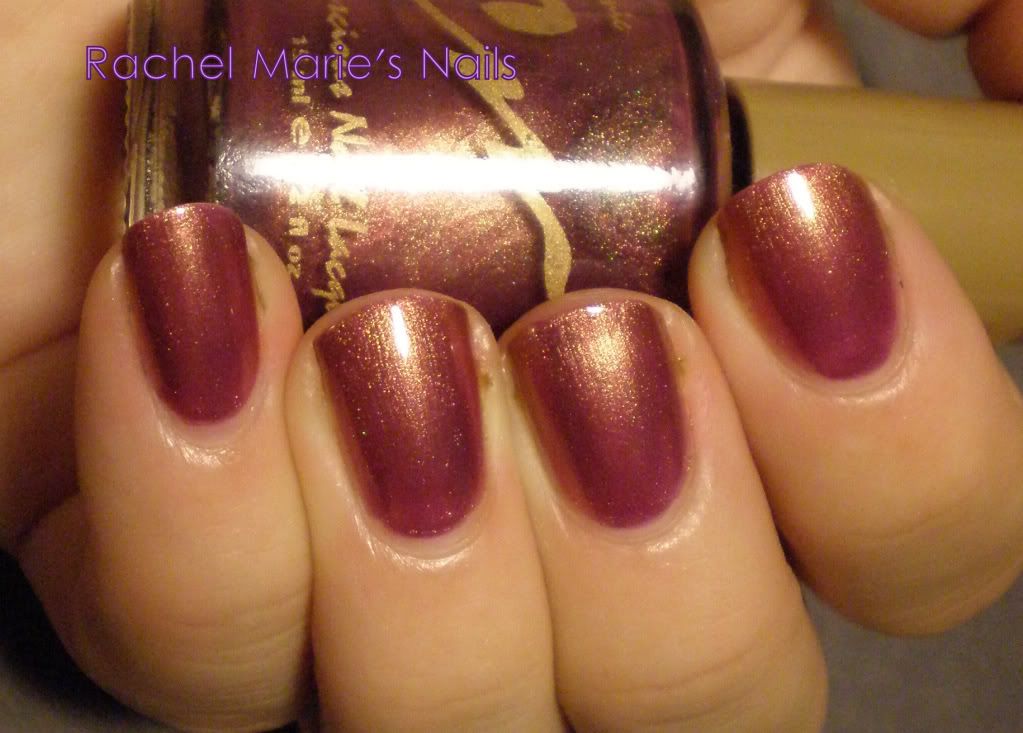 Monte Carlo is a purple polish with copper shimmer.