I was really excited to get my hands on this set when it first came out. Now that I have it- I can say that I'm not disappointed.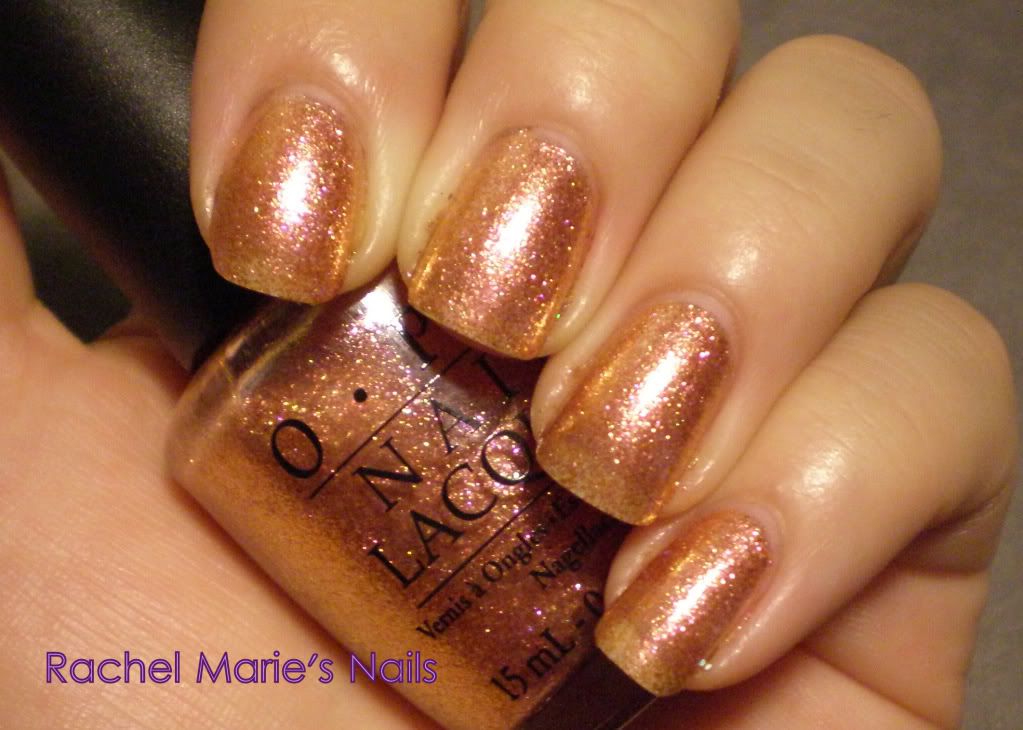 This is 4 coats of Pros & Bronze.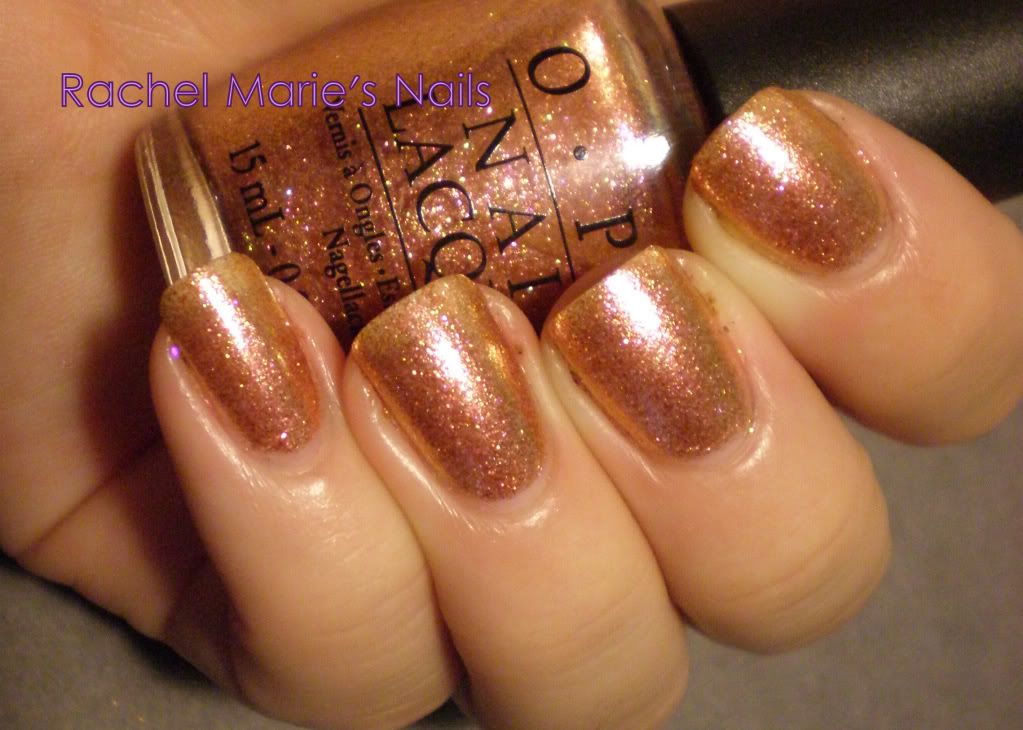 Pros & Bronze is a sheer bronze & pink glass flecked polish. It doesn't look very sheer in the bottle but it took 4 coats and still wasn't completely opaque.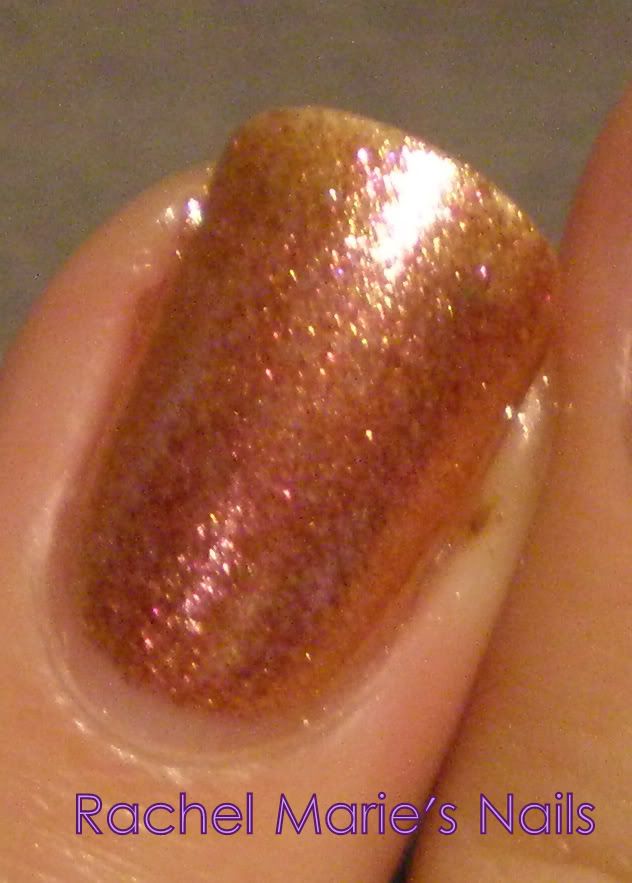 This is 2 coats of Love Is A Racket.
Love Is A Racket is a cherry red glass flecked polish.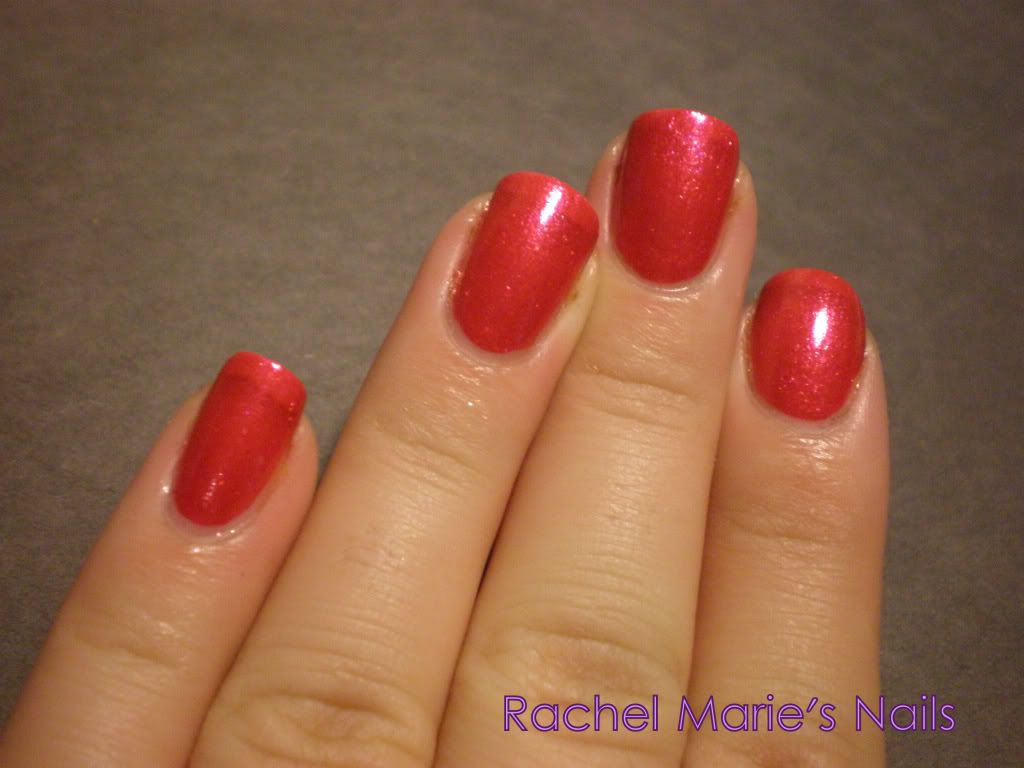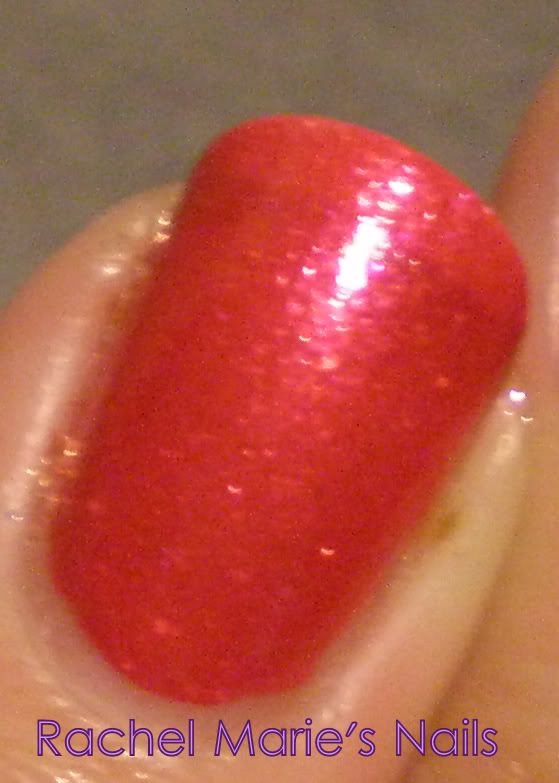 This is 1 coat of Pros & Bronze over Love Is A Racket.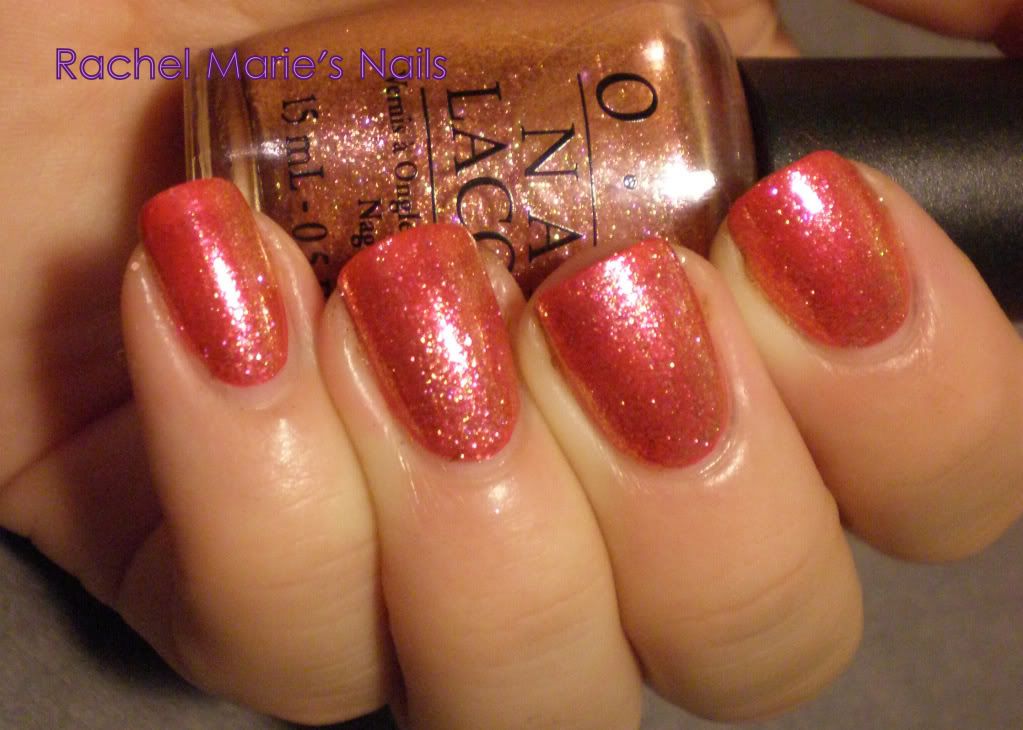 I love these two combined.