When I first saw the bags on
Simply Bags
- I didn't know if these bags would be something I would like.
I'm not usually a fan of the whole "quilted look".
I chose a plain bag (
this style
) in chocolate with fuchsia writing.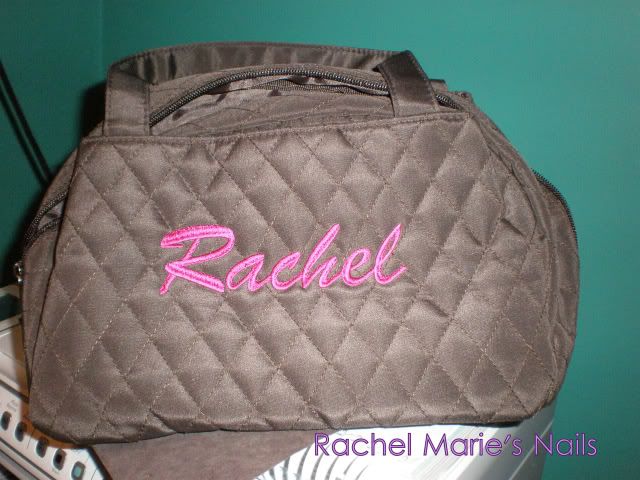 When my bag came I was happily surprised to see it was of good quality. The fabric is thick but not too rough. I've been using it to store my nail technician supplies for work. This baby can fit my implement box AND a full box of gloves.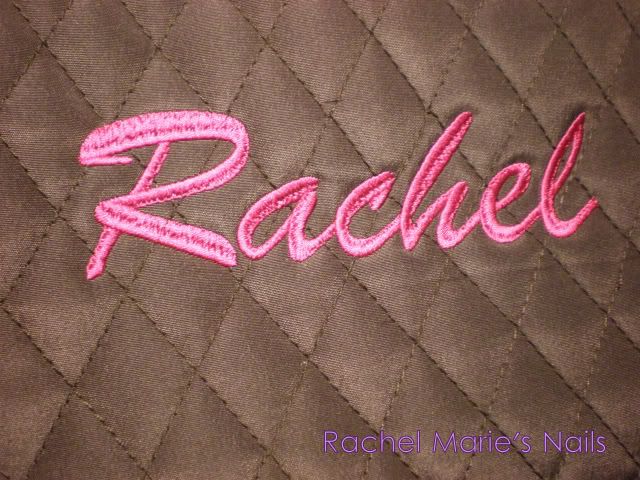 I love the way the embroidering looks but I was still sad that I couldn't get my full name or my blog name because it was 9 letters max.
It's hard to see here, but under both sides of the handles is extra pockets. This bag has a ton of space. It also has a double zipper which I love.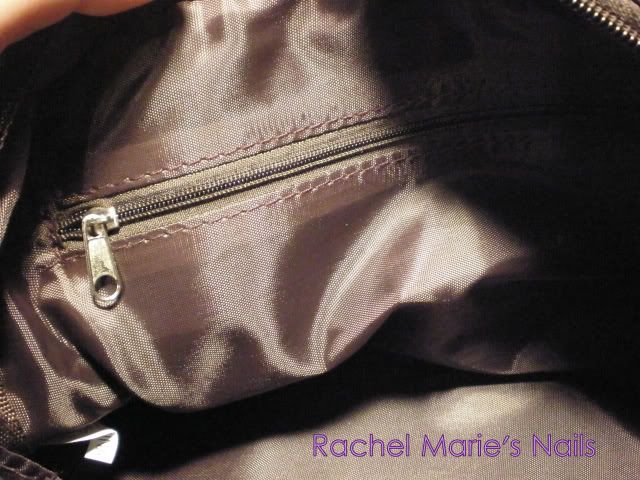 It even has an extra pocket on the inside.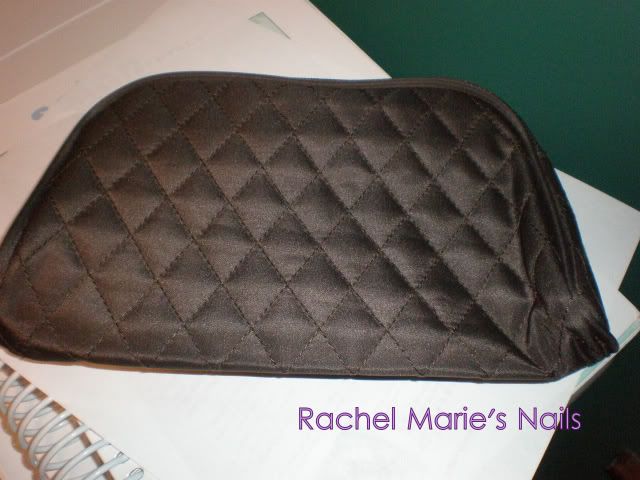 It even comes with a tinier case. This is perfect for makeup brushes.
I'm really happy with my bag and it has lasted really well. I recommend checking them out.
This item was sent to me for review.