Do you guys remember when I came back from the International Beauty Show in Las Vegas with my Real Gold Glitter buddies? Do you remember how sad I was that I didn't snag the red glitter?
Well I finally got my hands on it.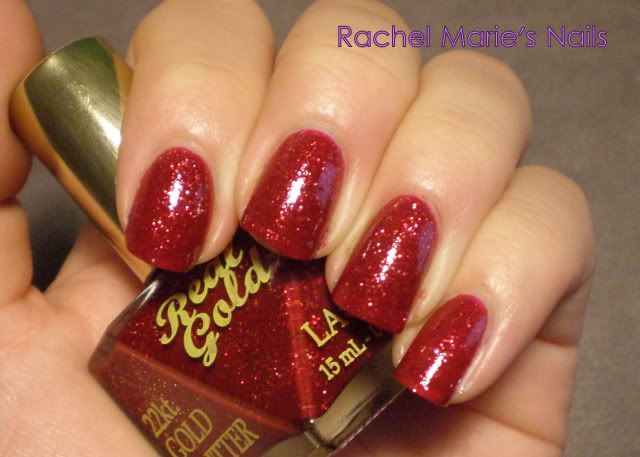 This is 2 coats of Real Gold Red Glitter.
No lie.. This is the most beautiful red glitter I own. It's filled with gold glitter that glistens in light.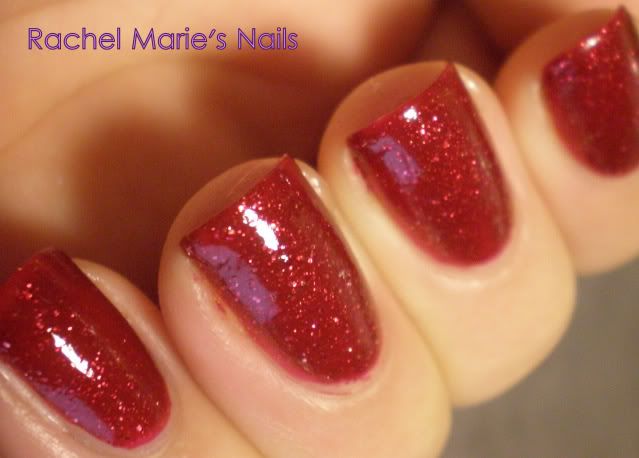 I did a group order of these a bit ago- and I'm glad I could help others get these polishes as well. They're very pretty in real life.