I've never really been a fan of Essie until recently. Their collections recently have really sparked an interest in me. I've been reaching towards their core polishes, as well.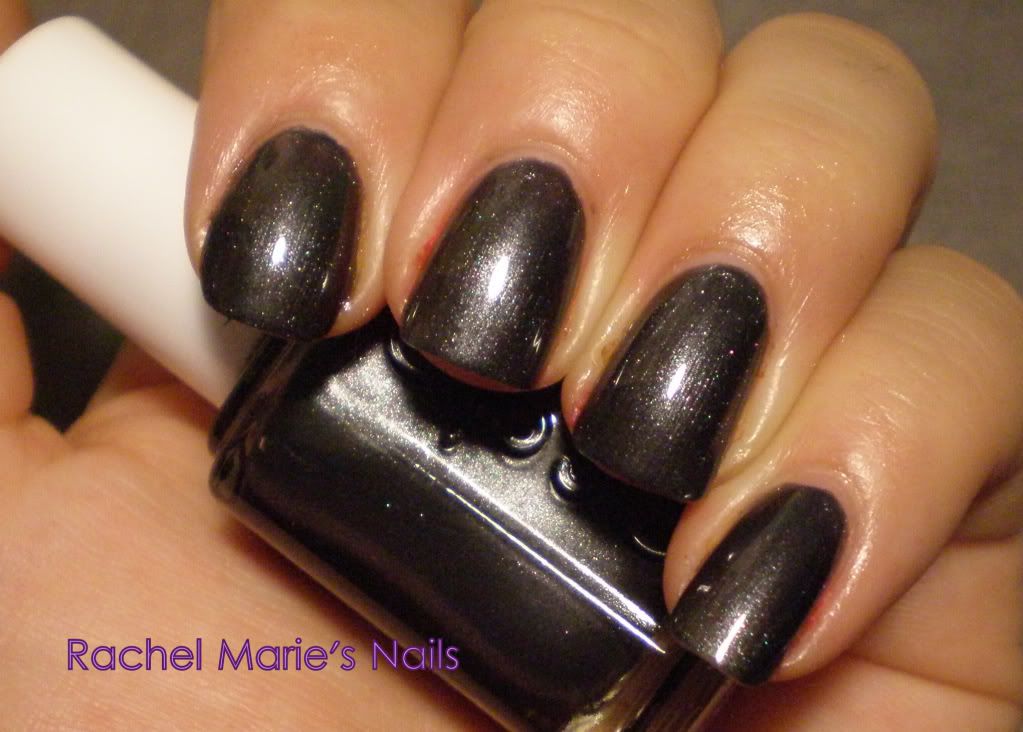 This is 3 coats of Over The Top.
Over The Top is a slate grey shimmer polish.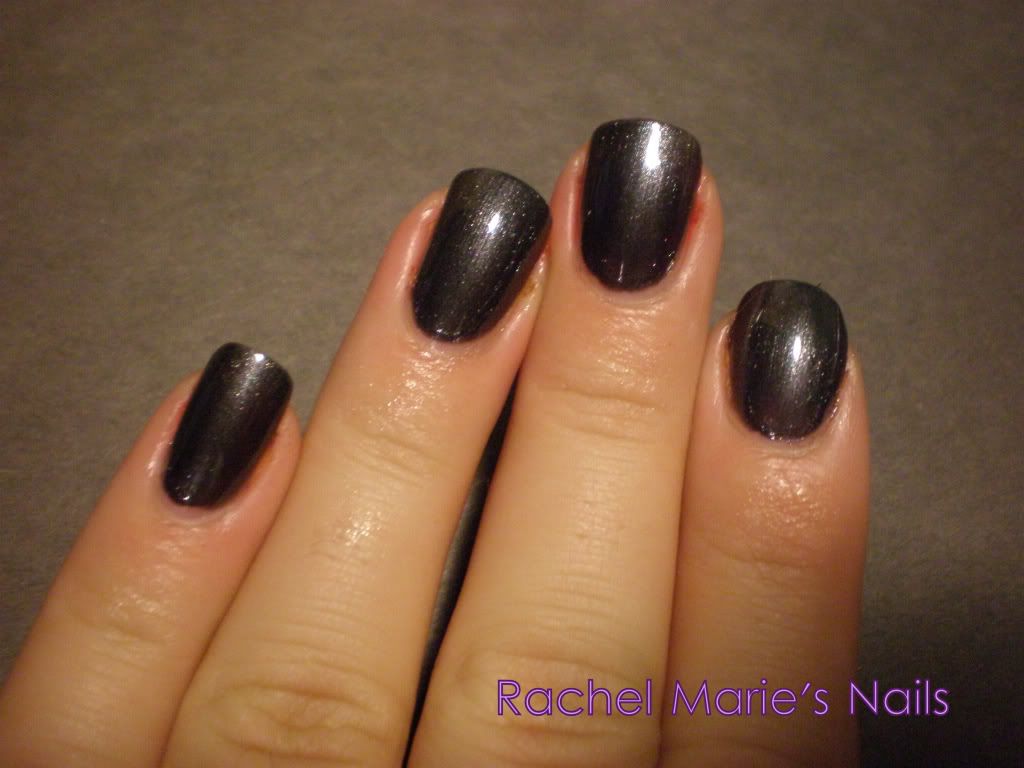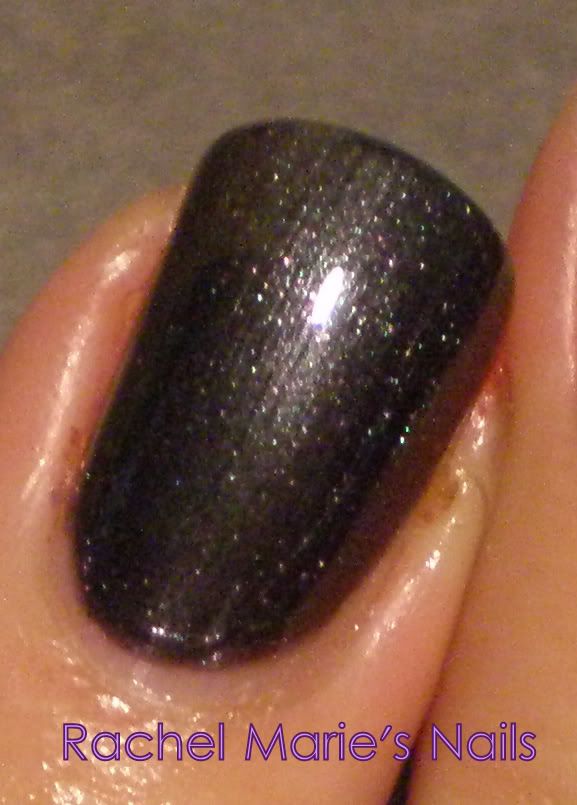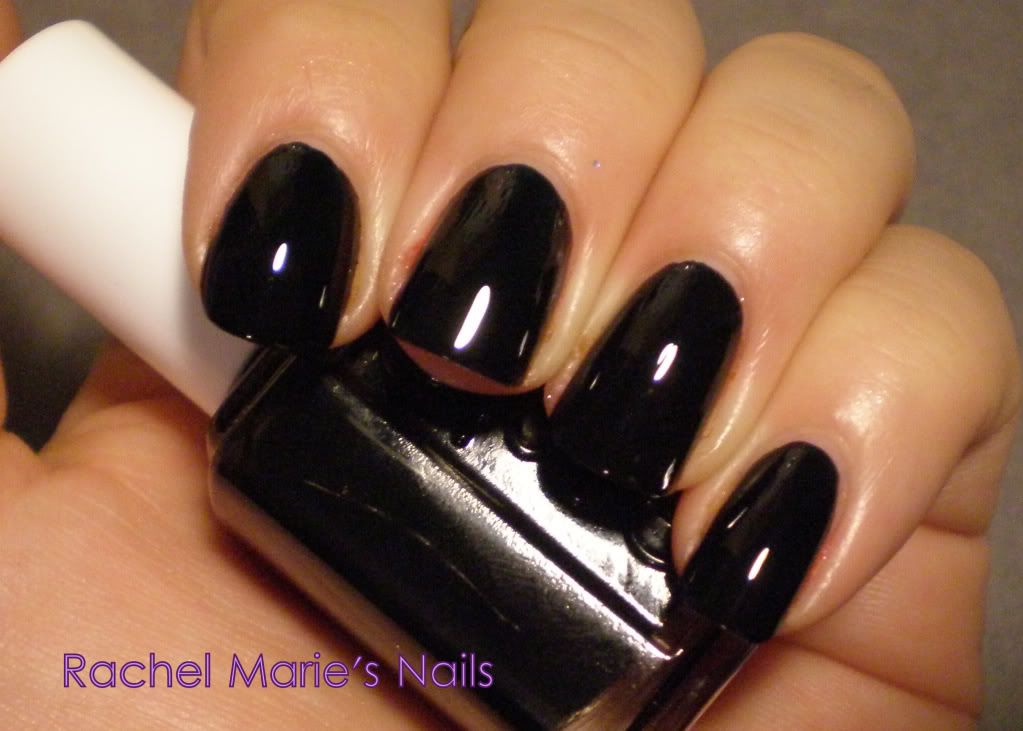 This is 2 coats of Licorice.
Licorice is an incredibly shiny black jelly-creme.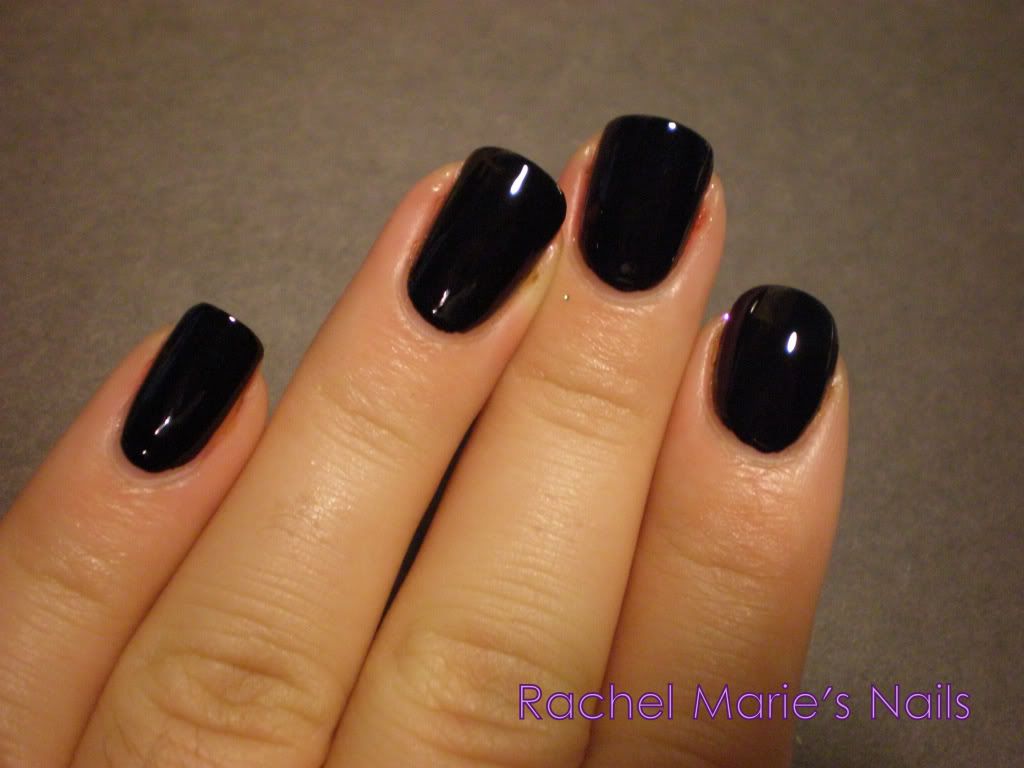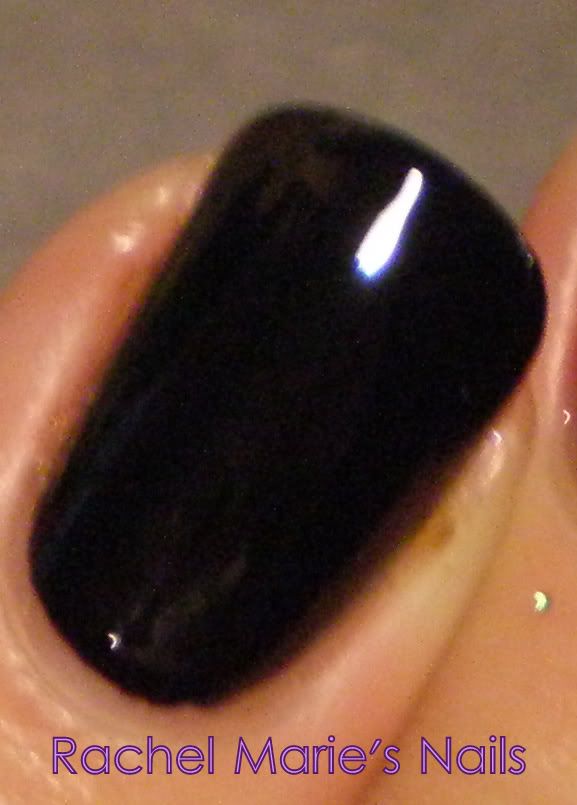 I added a coat of Blue Cross Ornaments glitter for fun.