These polishes are from Australia. I feel very lucky to have them because I never thought I would!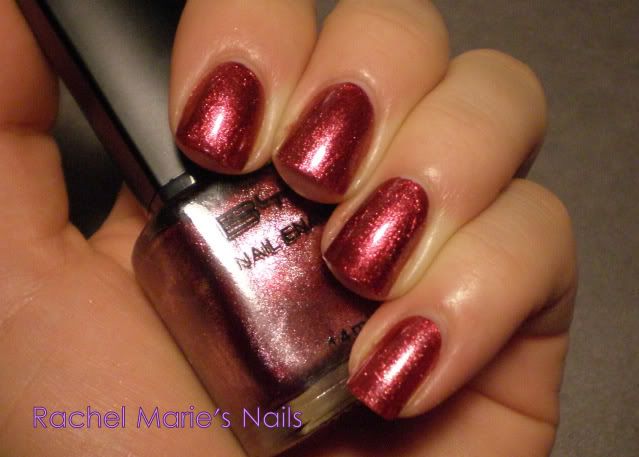 This is 1 coat of Ruby Slippers.
Ruby Slippers is a shiny red shimmer polish.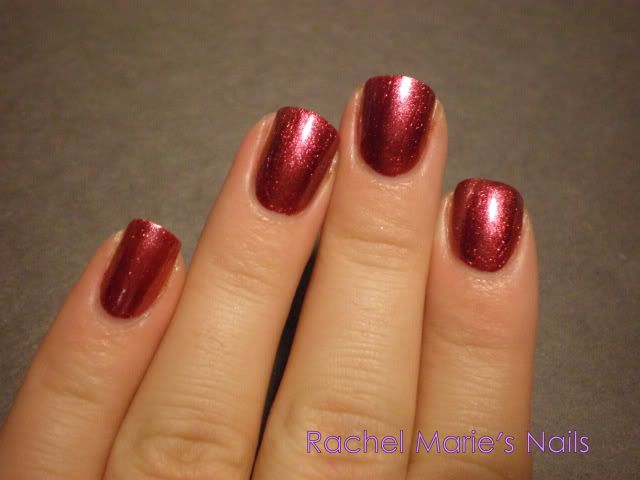 This is 3 coats of Down The Rabbit Hole.
Down The Rabbit Hole is a blackened jelly polish with holographic silver glitter.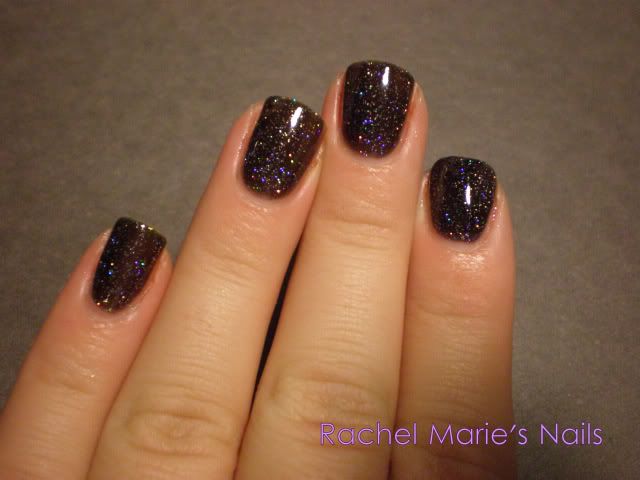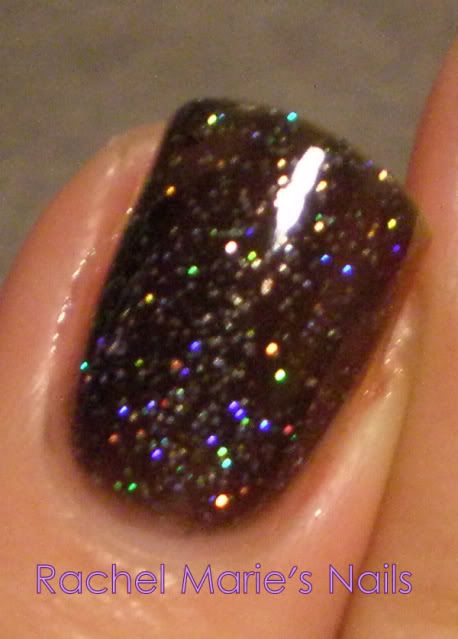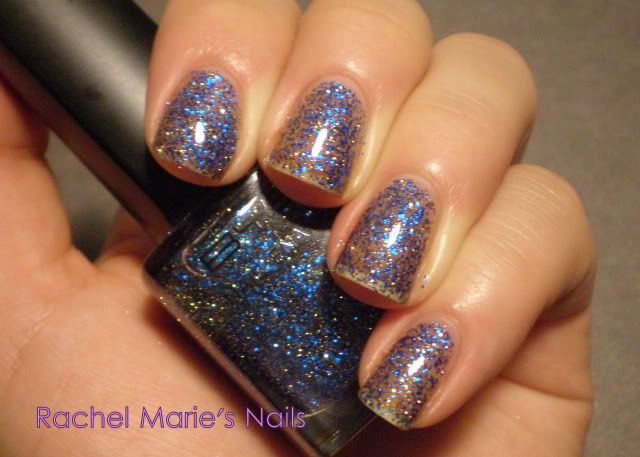 This is 4 coats of Through The Looking Glass.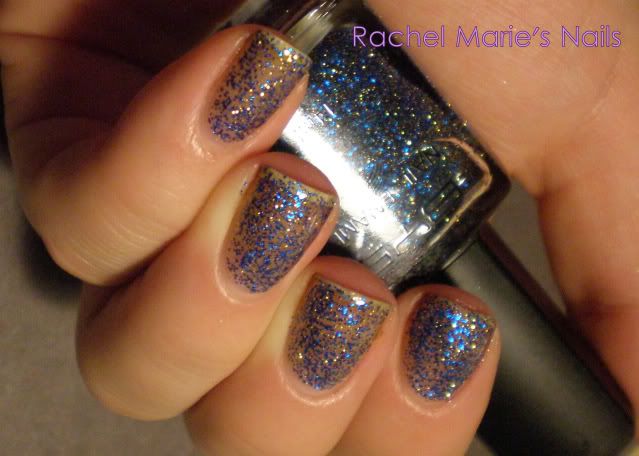 Through The Looking Glass is a sheer, sparse blue and gold glitter. I wasn't expecting it to be so sheer because in the bottle it looks like a dupe to OPI Absolutely Alice!