I have never had any interest in Estee Lauder polishes before. I happened across some in a Cosmetics Company Store for about $13 each. I had never looked at these polishes before in person and I was amazed by their bottles! The bottles are incredibly sturdy glass squares. I knew instantly I was in love.
Curiosity rules me so I had to try them.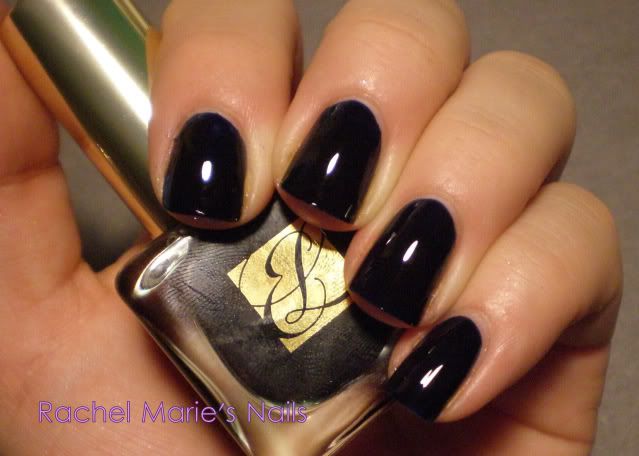 This is 2 coats of Blue Dahlia.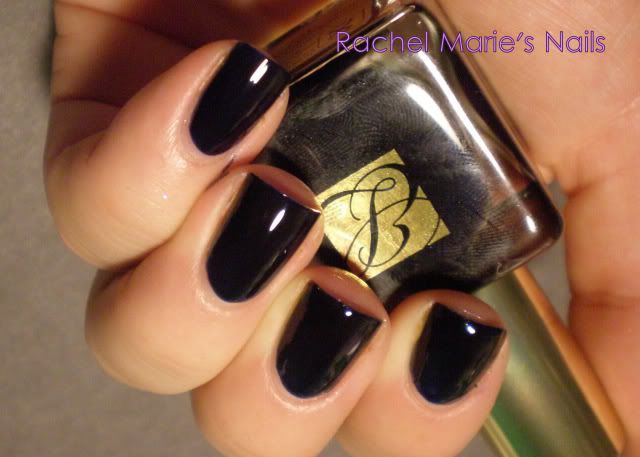 Blue Dahlia is a dark blue (almost black) creme polish. It's very shiny and pigmented.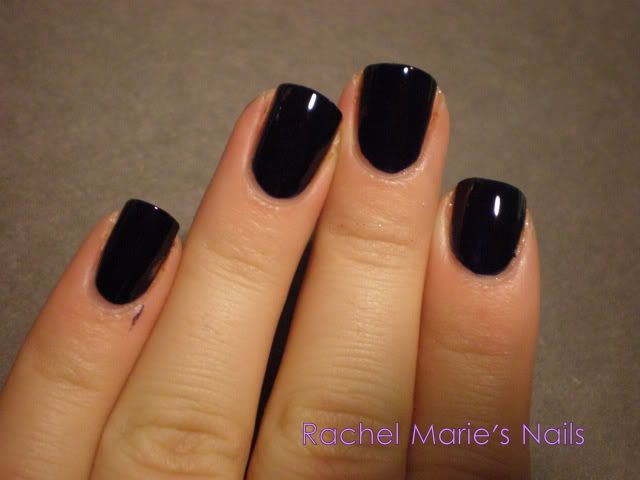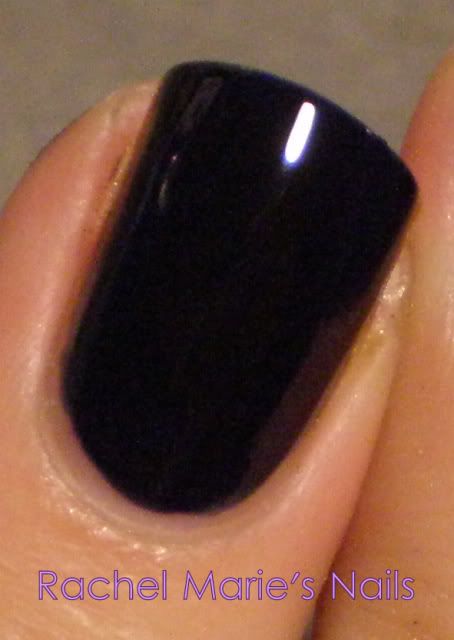 This is 2 coats of Ultra Violet.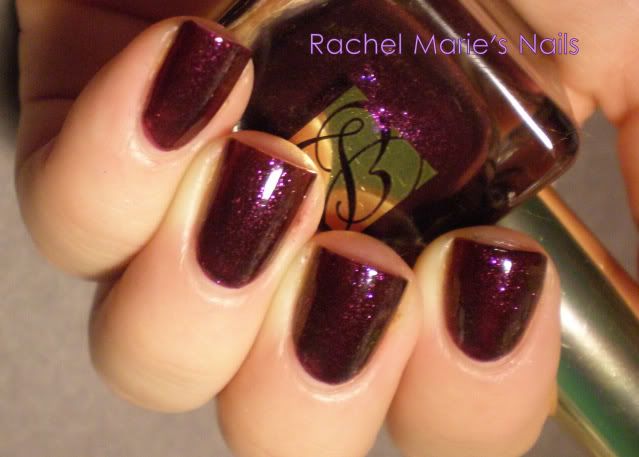 Ultra Violet is a darken raspberry purple glitter polish.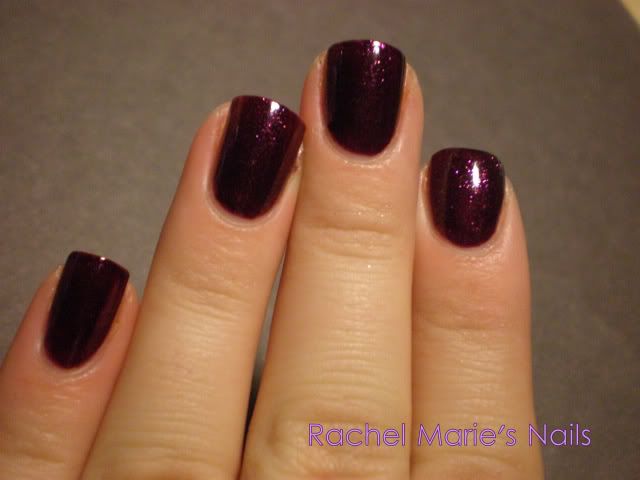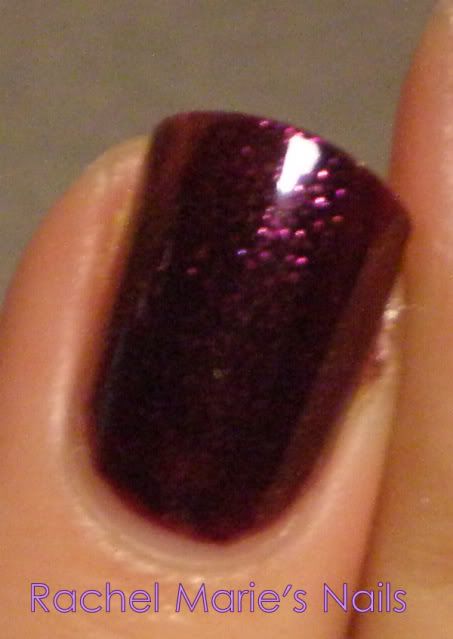 I LOVE these. The quality of these polishes was great. I will be picking up more in the future!