I have been lemming these since I first started collecting polish. In my ignorant beginnings I was searching for these at a Dollar Tree when I happened across the Sally Hansen Prisms. I was disappointed but I bought them thinking they were pretty anyway. I didn't know much about holos back then.
Fast forward to a year later. I finally got some in swap. I nearly peed my pants.
This is 1 coat of Rhodolite Chrome.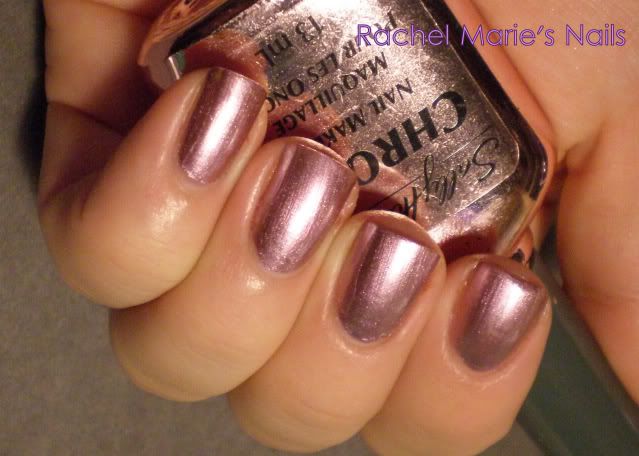 Rhodolite Chrome is a pink metallic polish. It was a one coat wonder so I know it'll be awesome for stamping.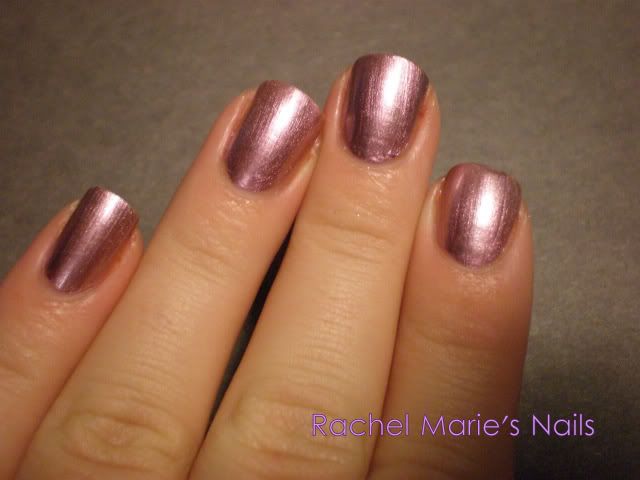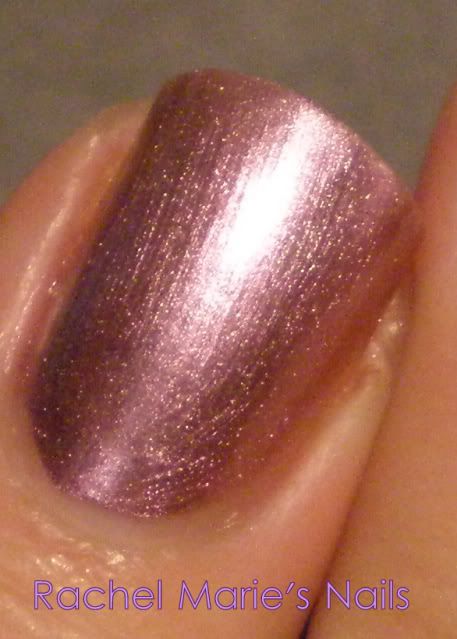 This is 2 coats of White Gold.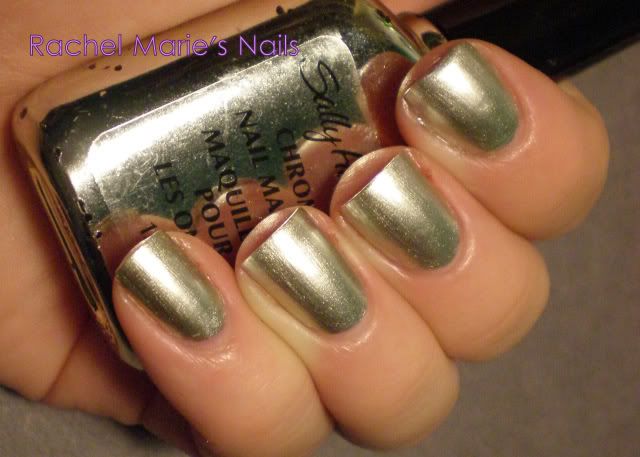 White Gold is a greenish silver metallic polish.