This is 1 coat of NYX Acid Blue.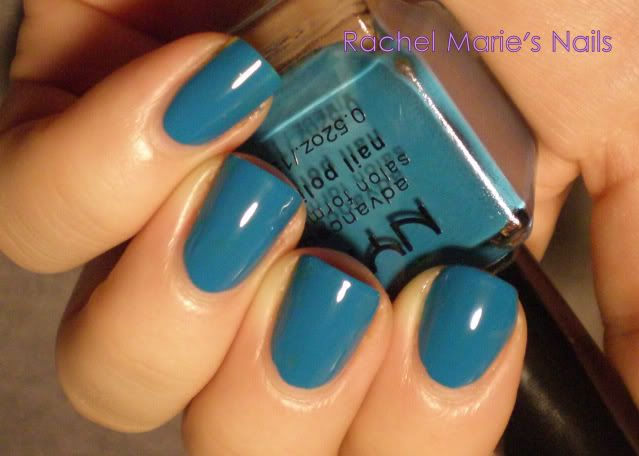 Acid Blue is a bright blue pigmented creme polish.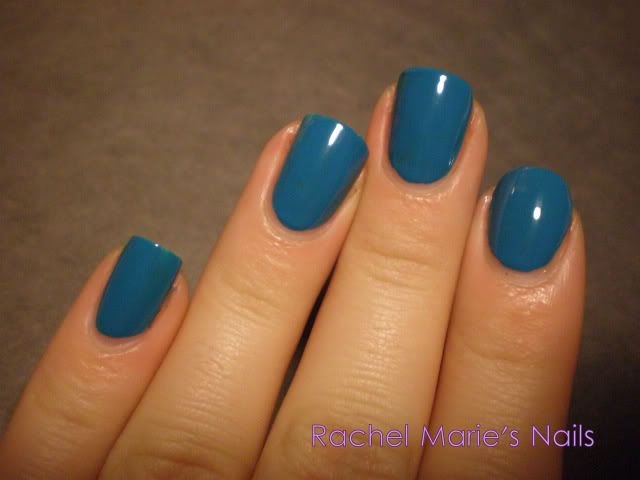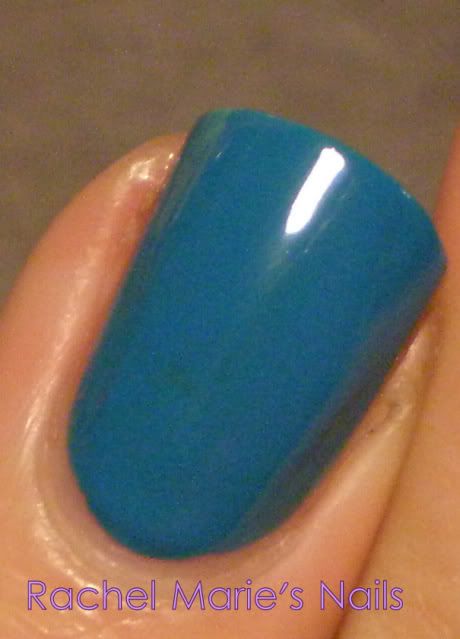 This is 3 coats of Forever Young.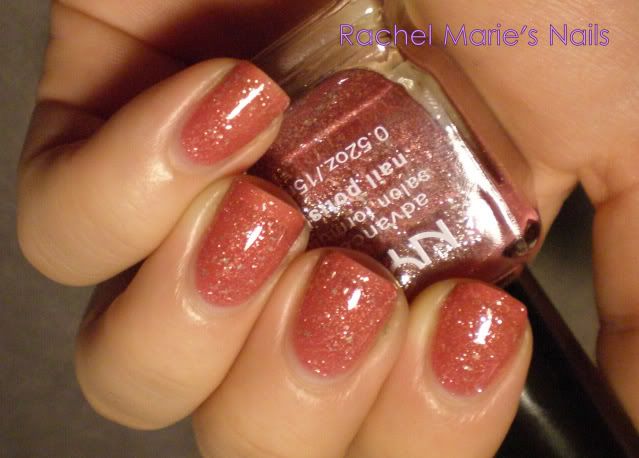 Forever Young is a coral pink polish with gold flakes.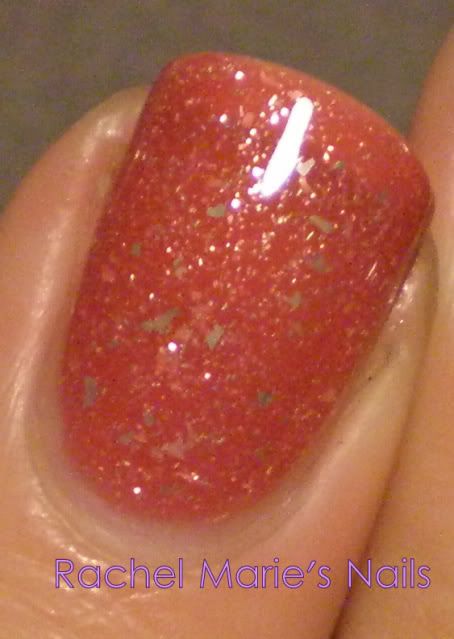 I bought these off of Cherry Couture because I wanted to try NYX's new Salon Formula collection. I can say that I am impressed with the two shades I have. I love them. They're both unique especially Forever Young.