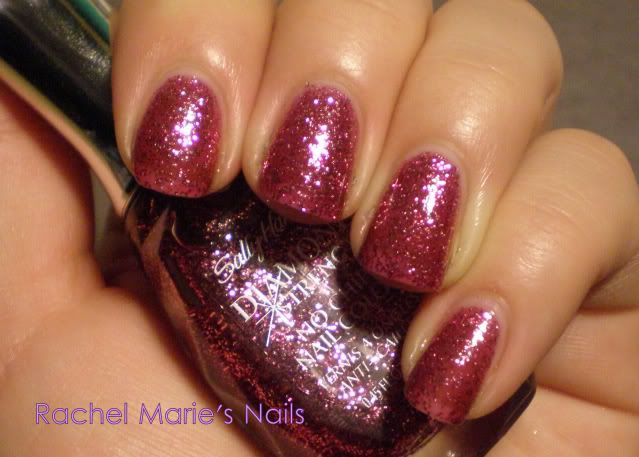 This is 3 coats of Sally Hansen Wedding Crasher.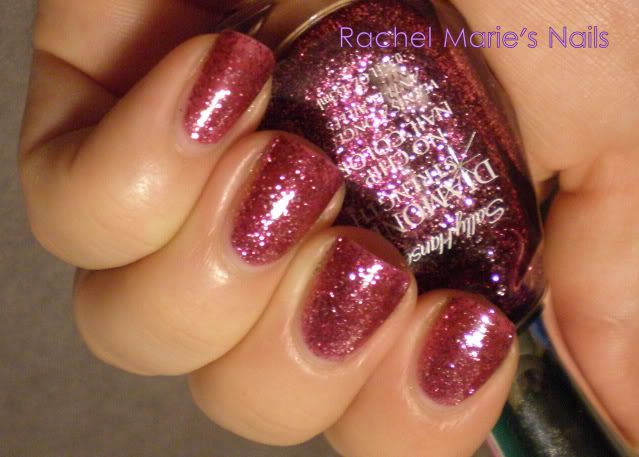 Wedding Crasher is a burgundy glitter polish.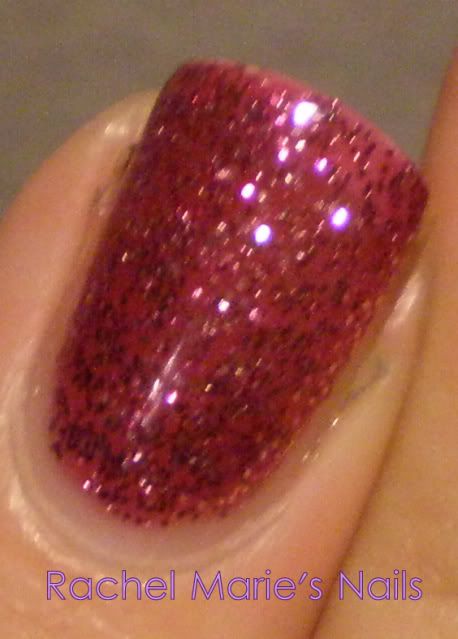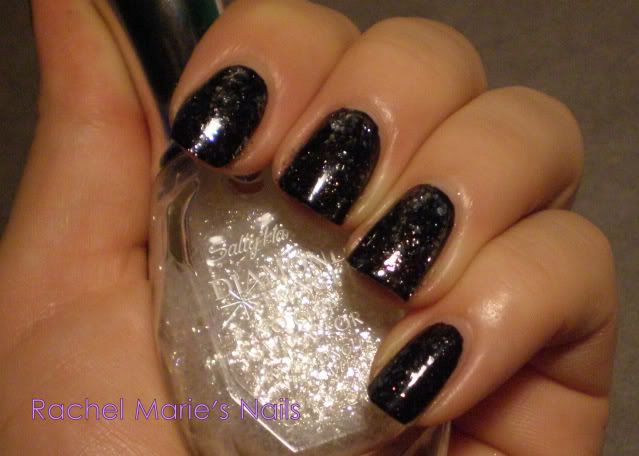 This is 1 coat of Glass Slipper over black.
Glass Slipper is a white flakie polish with white shimmer.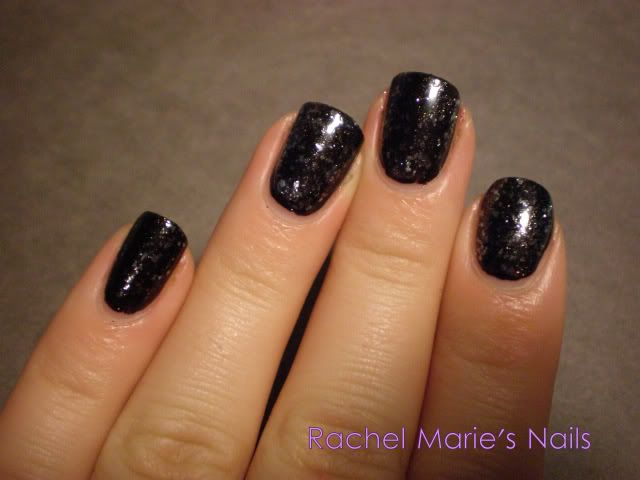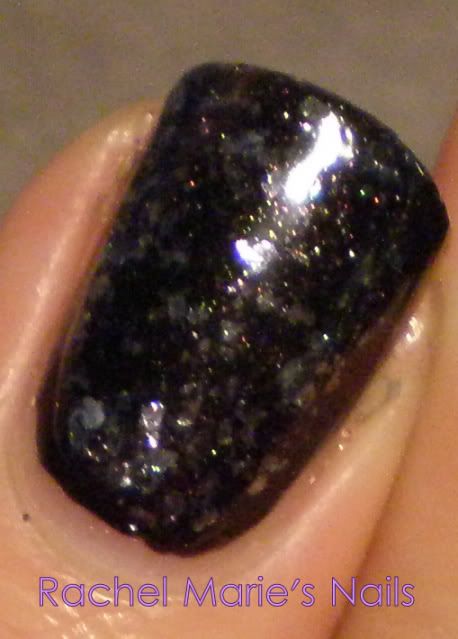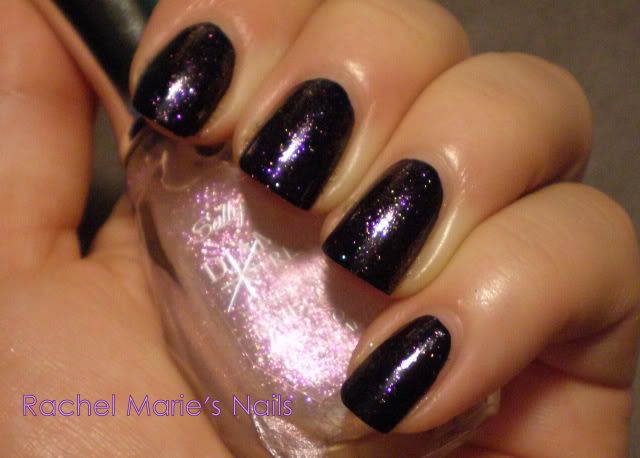 This is 1 coat of Aisle Be There over black.
Aisle Be There is a sheer purple glitter polish.