This is 2 coats of Claire's Magnetic polish.
This magnetic polish is a pink and purple glitter polish.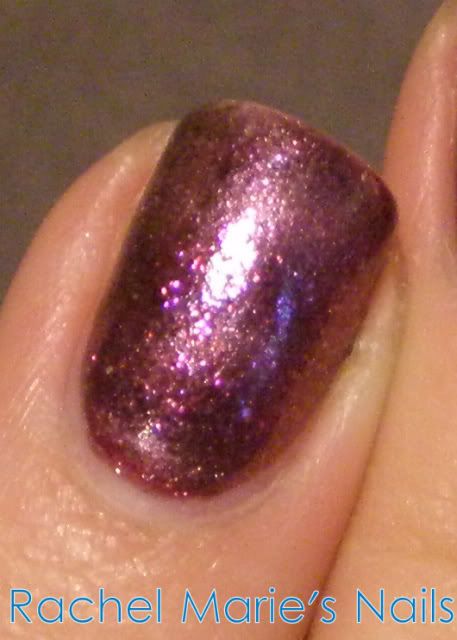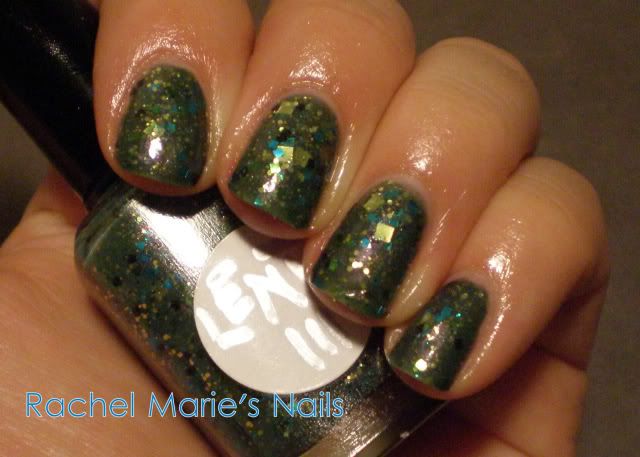 This is 3 coats of Nerd Lacquer Lento III.
This is swampy green based polish packed with glitter. There's square gold glitter, blue and black hexs, and small gold glitters.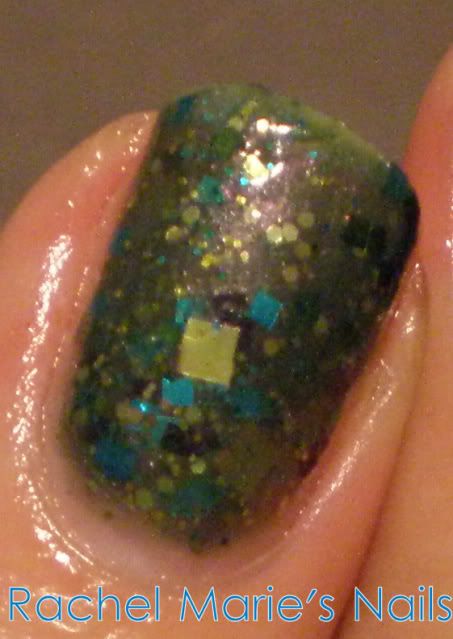 This is 1 coat of Golden Rose 15 over a red creme.
15 is a multicolored flakie polish. It's really pretty in real life.