Nerd Lacquer has quickly become one of my favorite polish brands. Like with any good indie nail polish brand on the rise, getting a hold of these polishes seems to become harder every day. I know she is working hard to stock her store (
here
).
Her polishes are also sold on Harlow & Co. (
here
).
And also on the new polish store to come into the wild world of polish- Ninja Polish! (
here
)
And if you haven't heard of Ninja Polish- I highly suggest checking them out! They offer some harder to find brands with free shipping over $35!
I know everywhere is out of stock right now- but I'm hoping they'll be back up soon! I want to buy all the ones I don't have. :)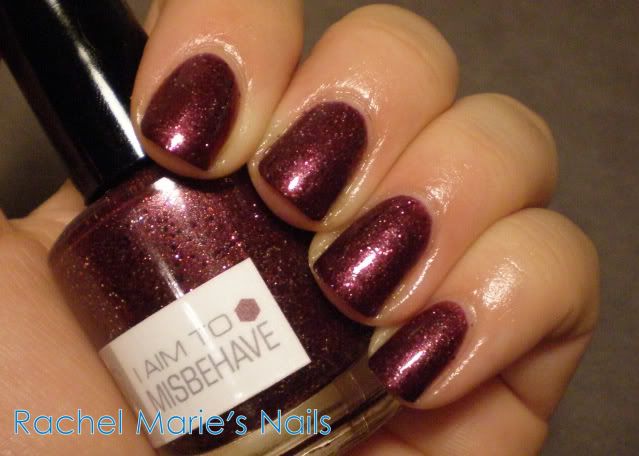 This is 2 coats of I Aim To Misbehave.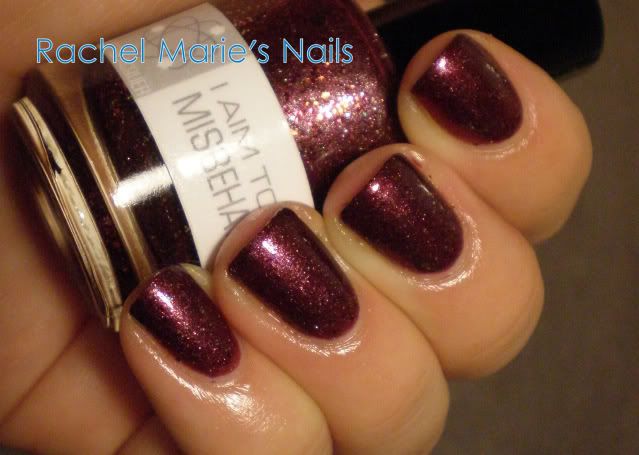 I Aim To Misbehave is a dark burgundy polish with purple and silver glitter. This is pure genius.
Look at that bottle!
What Nerd Lacquer polishes should I try next?