I've been really into cooking lately. And if you follow me on Twitter you've probably seen all the fun things I've made recently.
:)
If anyone wants to share some healthy, fun recipes for me to try I would love that.
Anyway, on to the polishes.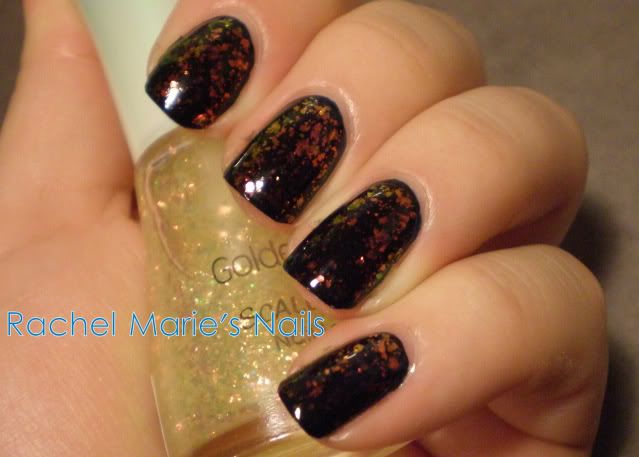 This is 1 coat of Golden Rose 5 over black.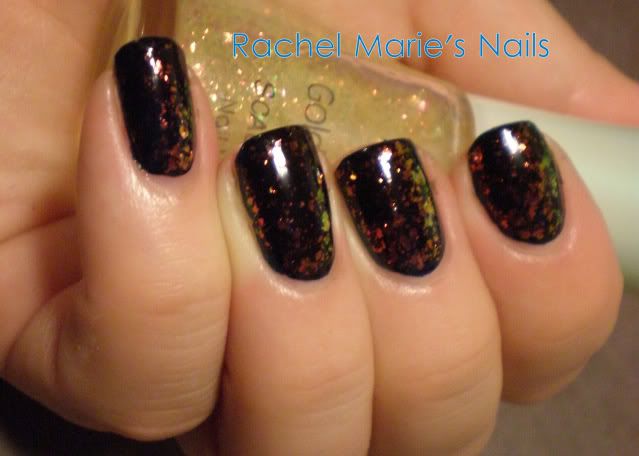 5 is an orange to green flakie polish.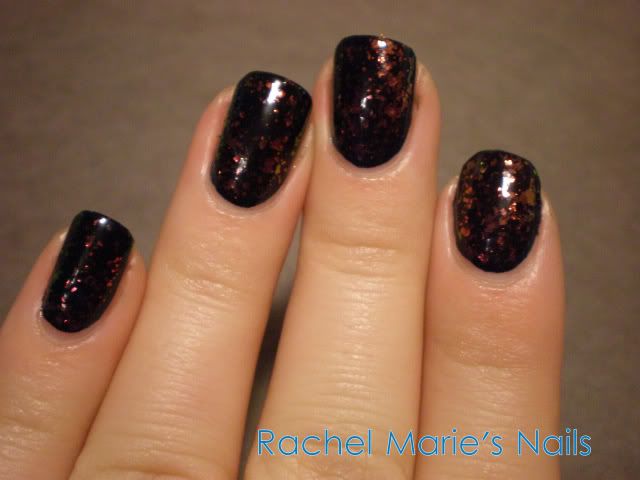 This is 1 coat of 7 over black.