For whatever reason- I love this movie. I love that it's awful in a good sort of way.
from ugo.com
This is the best picture I can find but her middle nails are black and all the rest are red.
This is my version. I liked the color sequence better this way.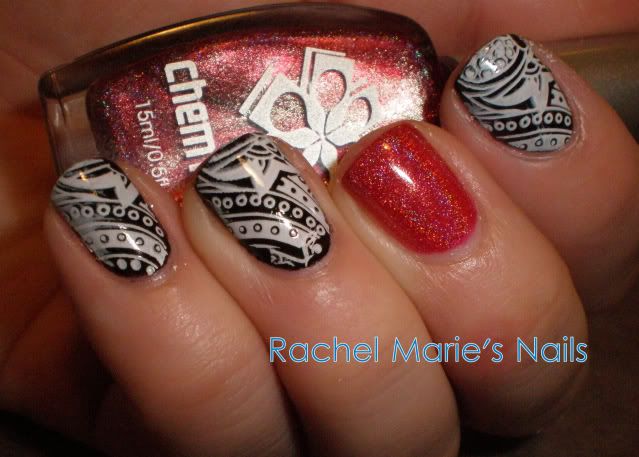 I wanted something a tad more fun so I ended up doing this.