This is 2 coats of Rimmel Marine Blue.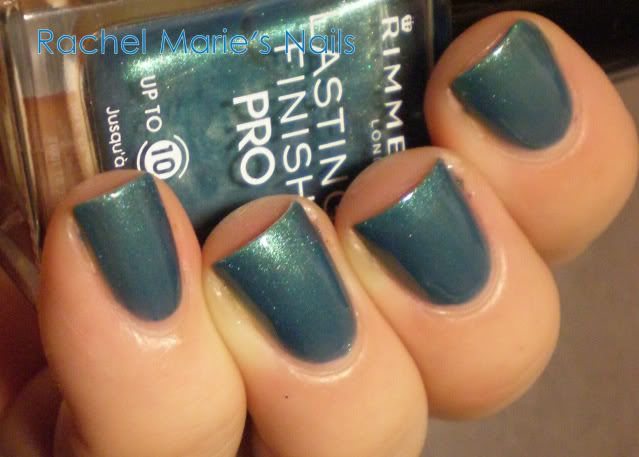 Marine Blue is a blue with a green shimmer.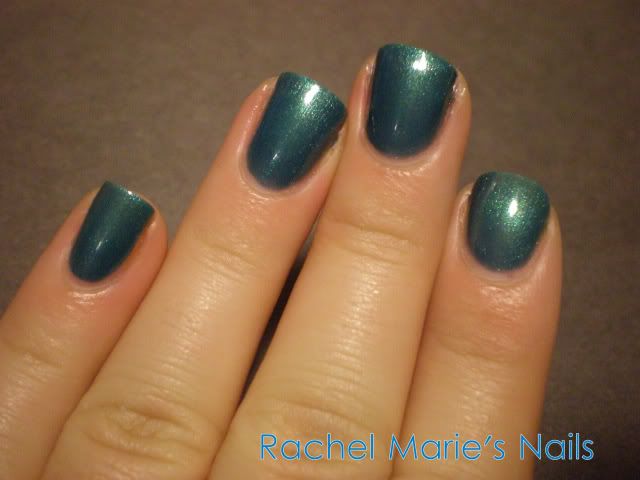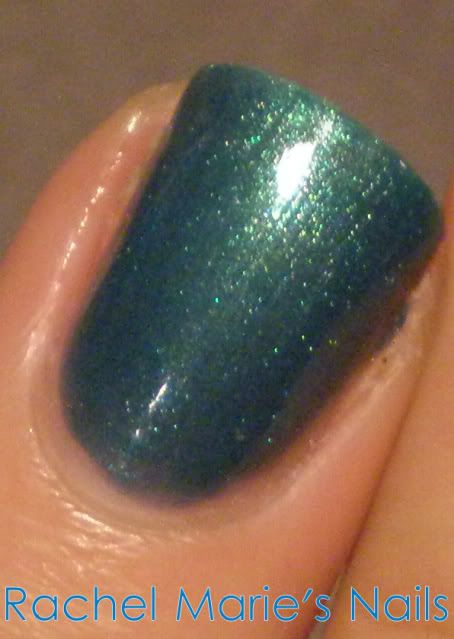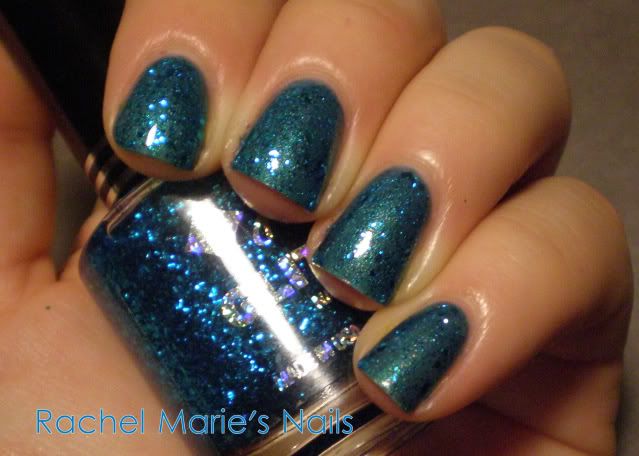 I then added 1 coat of Jordana Blue Bash.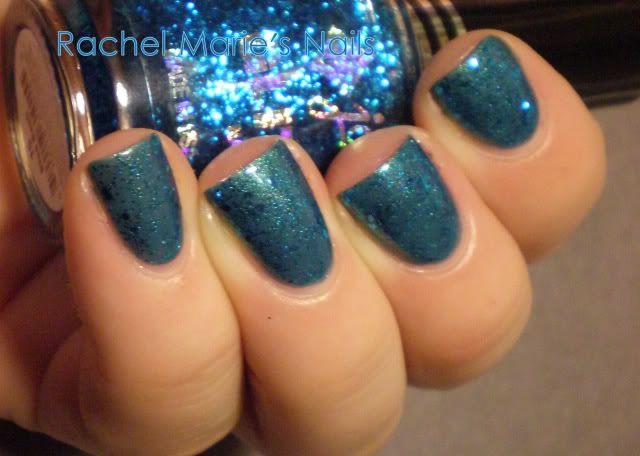 Blue Bash is a pure blue glitter polish.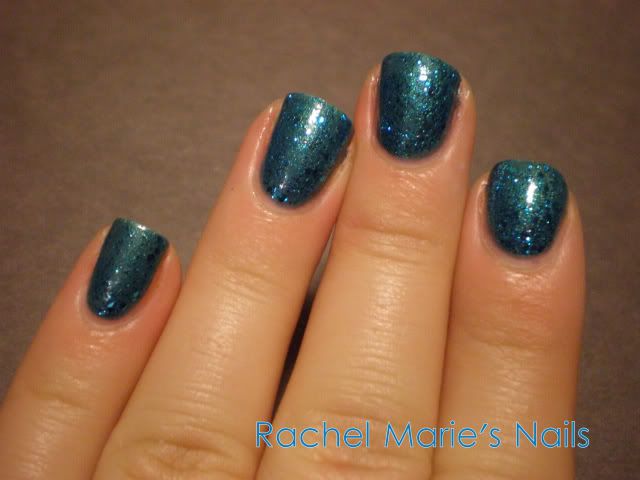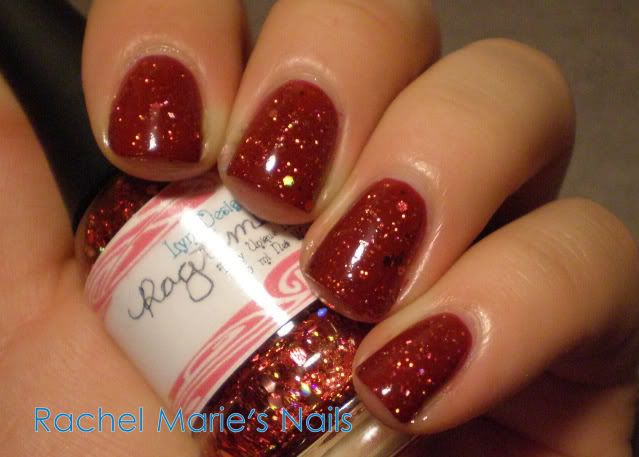 This is 1 coat of LynBDesigns Ragtime Roses over a red creme.
Ragtime Roses is a red glitter polish with bits of black glitter.