I have to say, having one free day has been incredibly relaxing but I have been slacking on my blog! I know it's bad when people in real life are telling me to update it!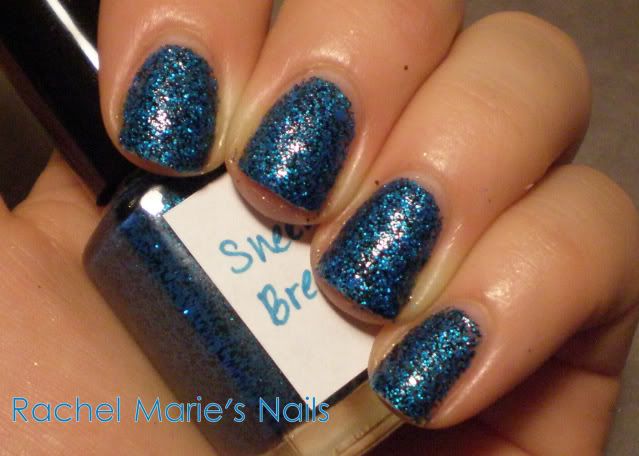 This is 2 coats of The Hungry Asian's Sneeze Breeze.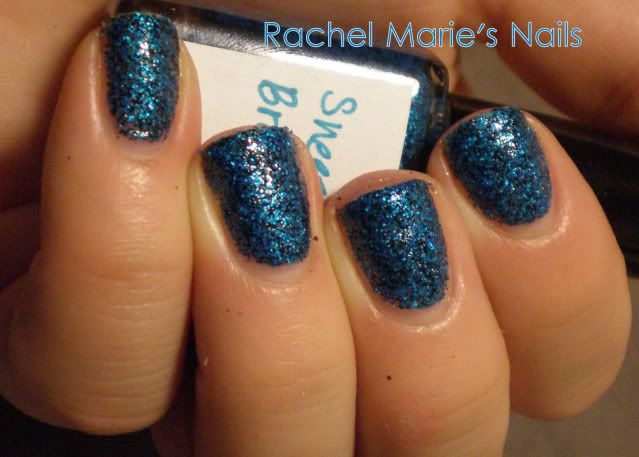 Sneeze Breeze is a dark blue and light blue glitter polish. This one is quite the top coat eater.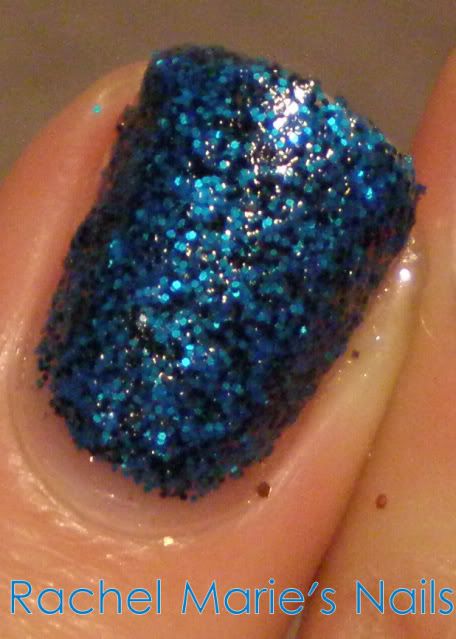 This is 2 coats of Sea Creature.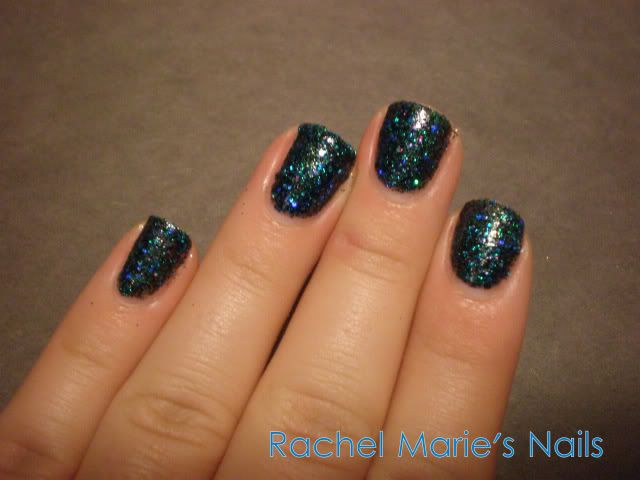 I bought these from The Hungry Asian's Etsy shop. And I must say, she is an incredibly fast shipper and it comes wrapped in cute packaging!