This is 3 coats of Entirely Unlike Tea.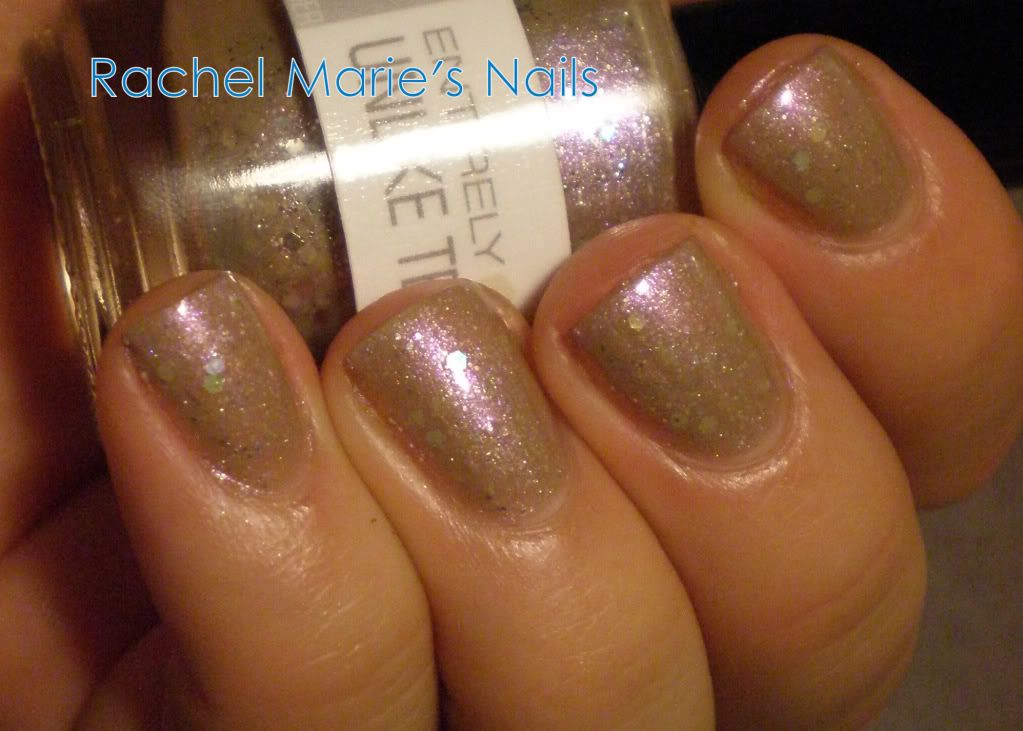 Entirely Unlike Tea is a beige with purple shimmer and silver glitter.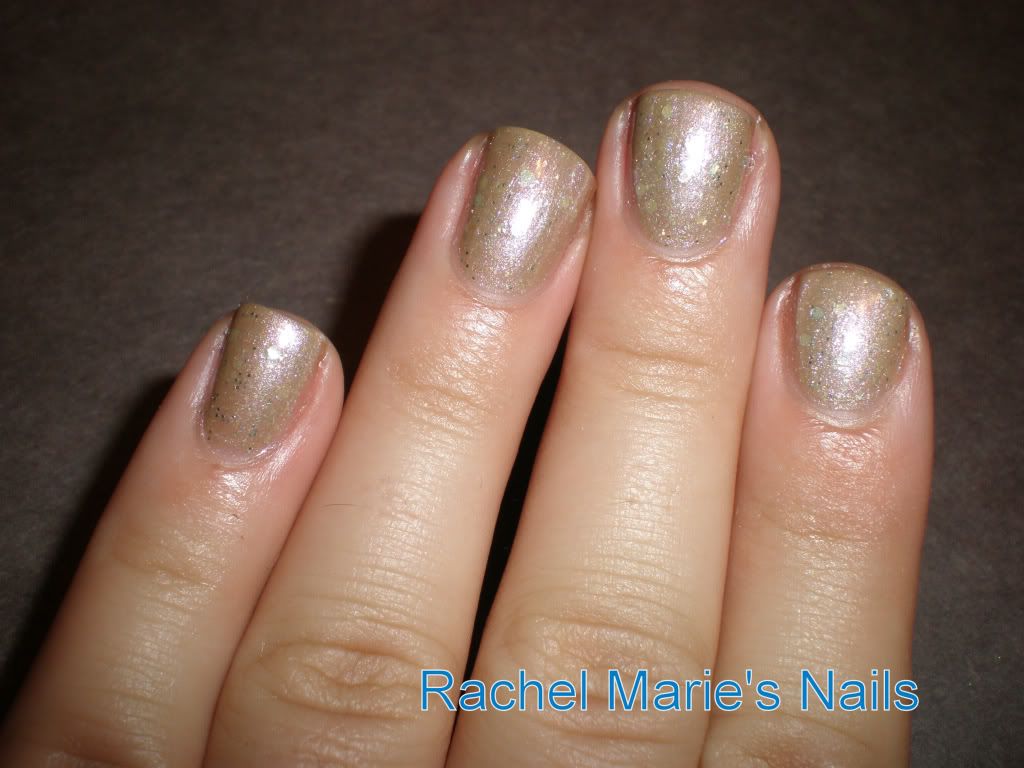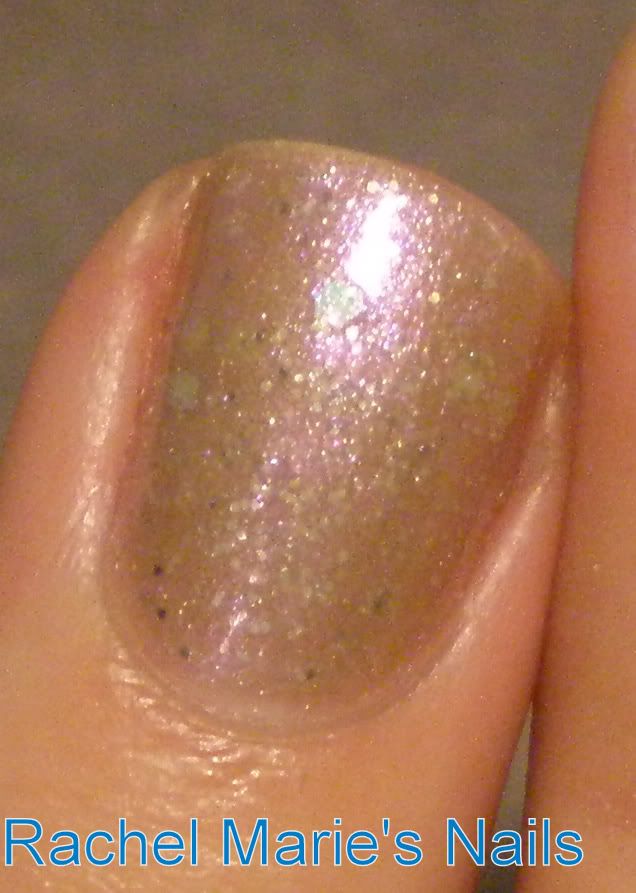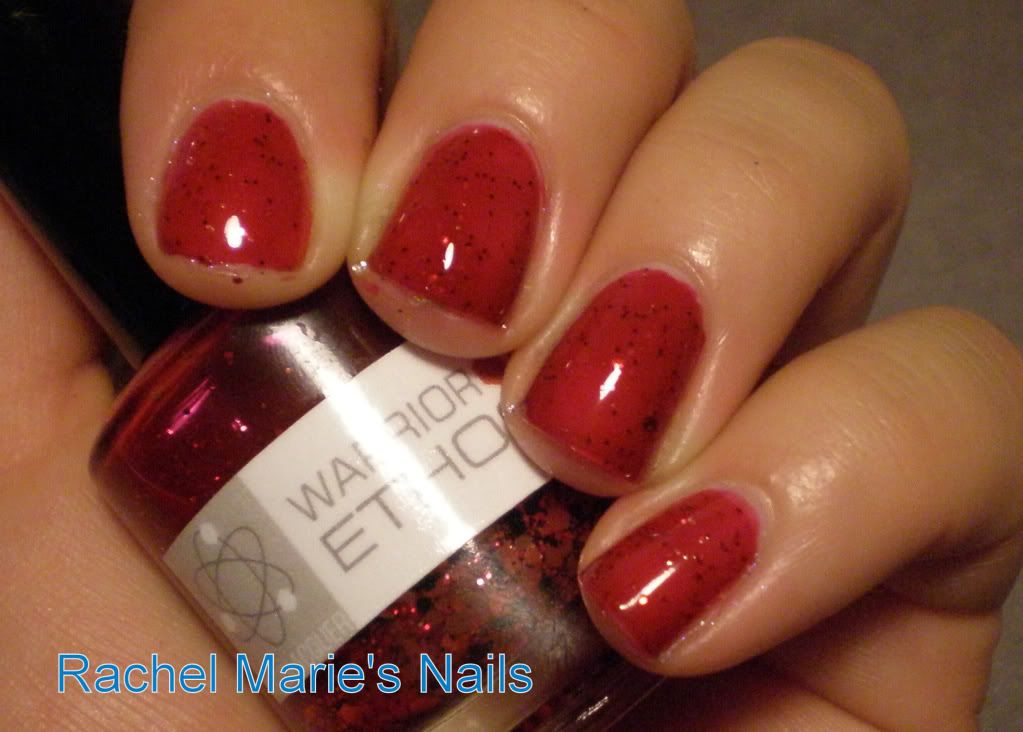 This is 2 coats of Warrior Ethos.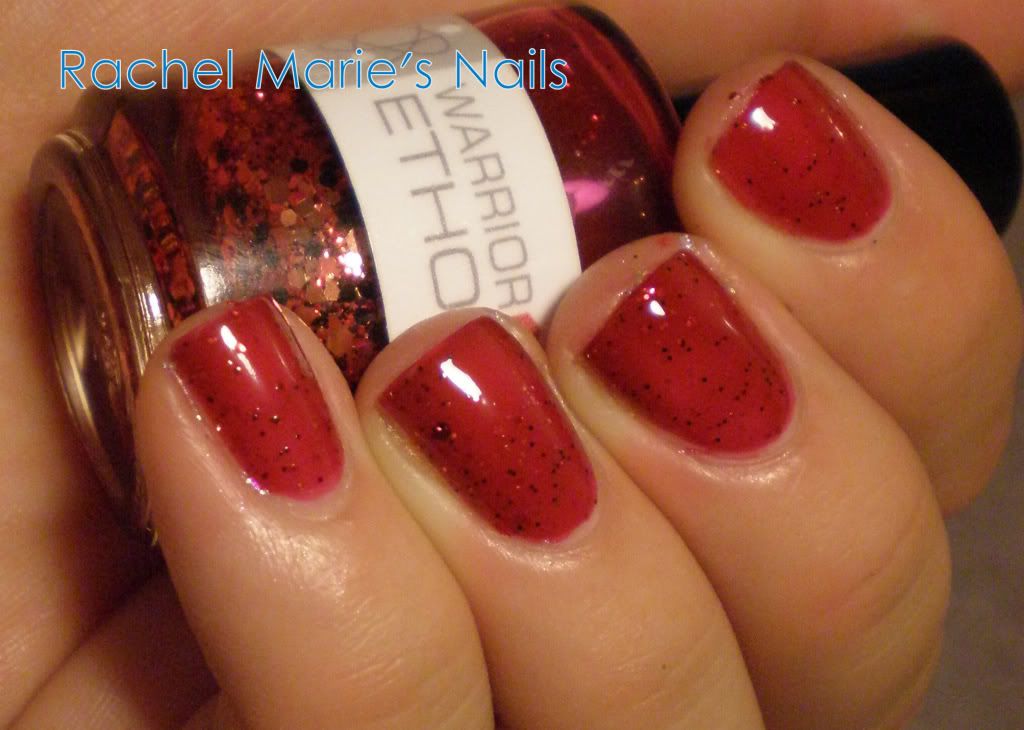 Warrior Ethos is a red jelly with black and red glitter. For whatever reason, my glitter stuck to the bottom of the bottle and almost none showed on the actual nail.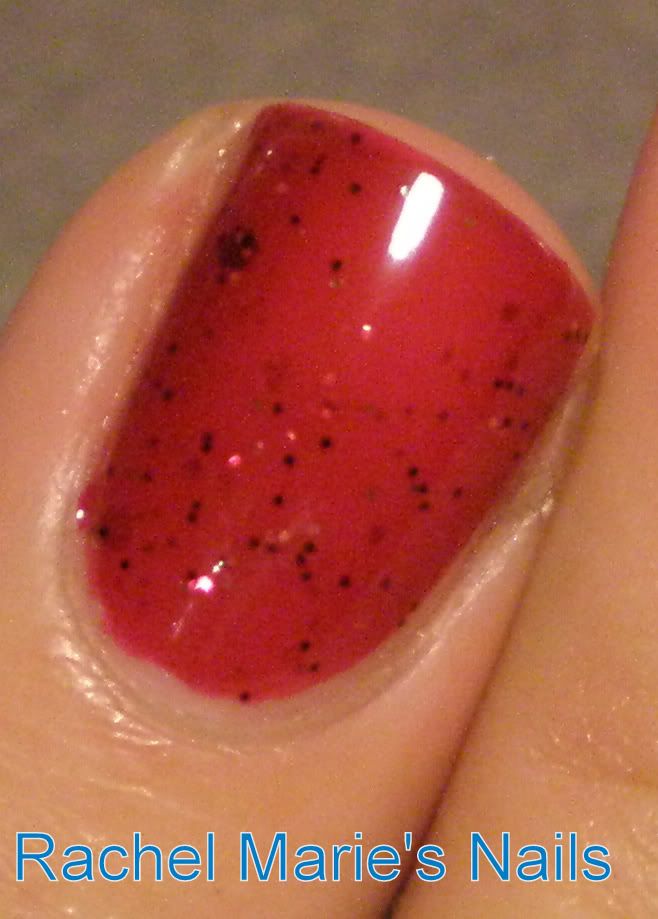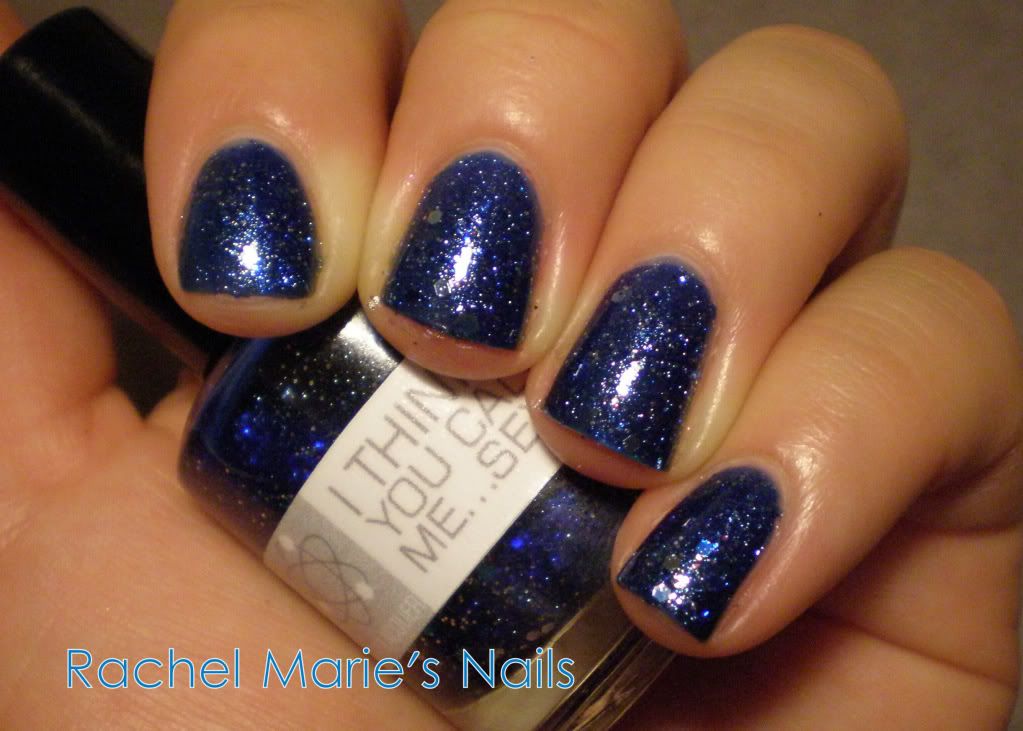 This is 2 coats of I Think You Call Me..Sexy.
I Think You Cal Me..Sexy is a gorgeous night sky blue glitter polish.