I've done glitter gradients before. In fact, it's one of my favorite ways to wear my nails. But I haven't done gradient nails in a very long time.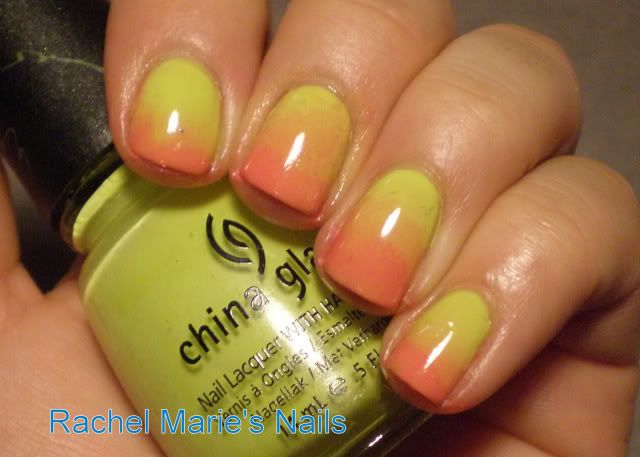 I used China Glaze Electric Pineapple as a base. I can't remember for the life of me what I stamped over it with. It was a pink color.
I used a makeup sponge and dabbed it on. I got this idea (and fabulous color combo) from
here
. Where she can should you a much better gradient than I did!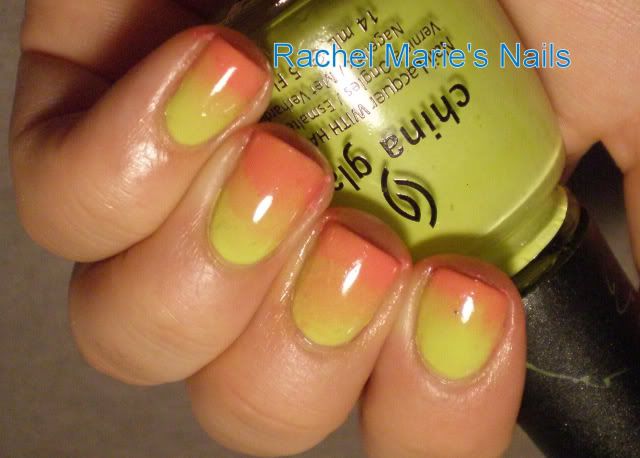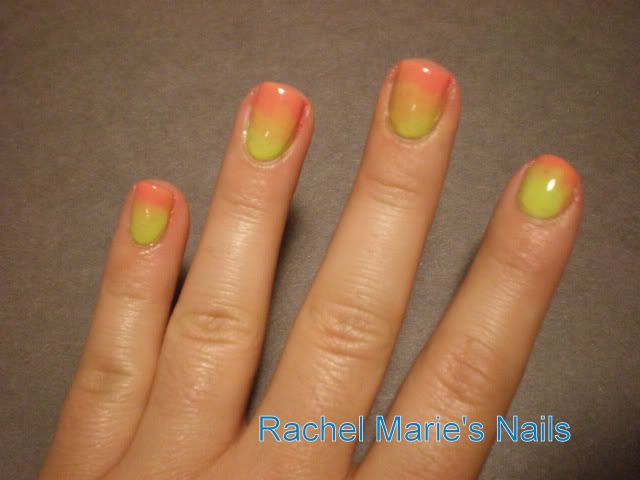 You might have seen these nails on my twitter/instragram feed!
I hope you've having a fabulous day, laquerettes.