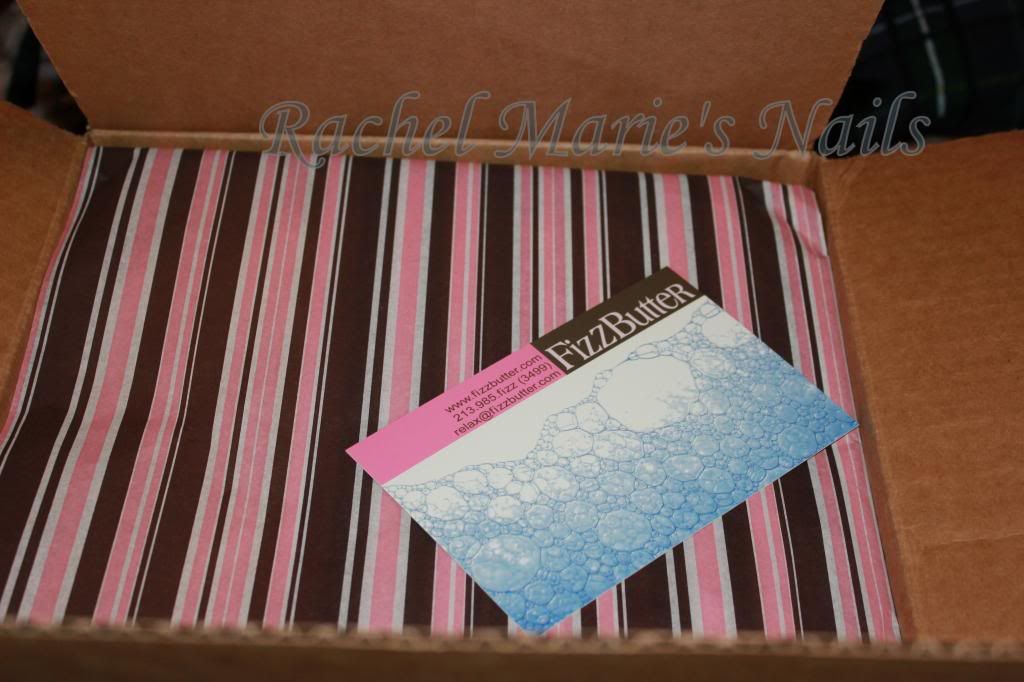 Can you guys tell that I'm on a bath kick lately? I take a bath probably 3-4 times a week so I am always in search of things to throw in there with me. :)
The paper in the packaging is super cute.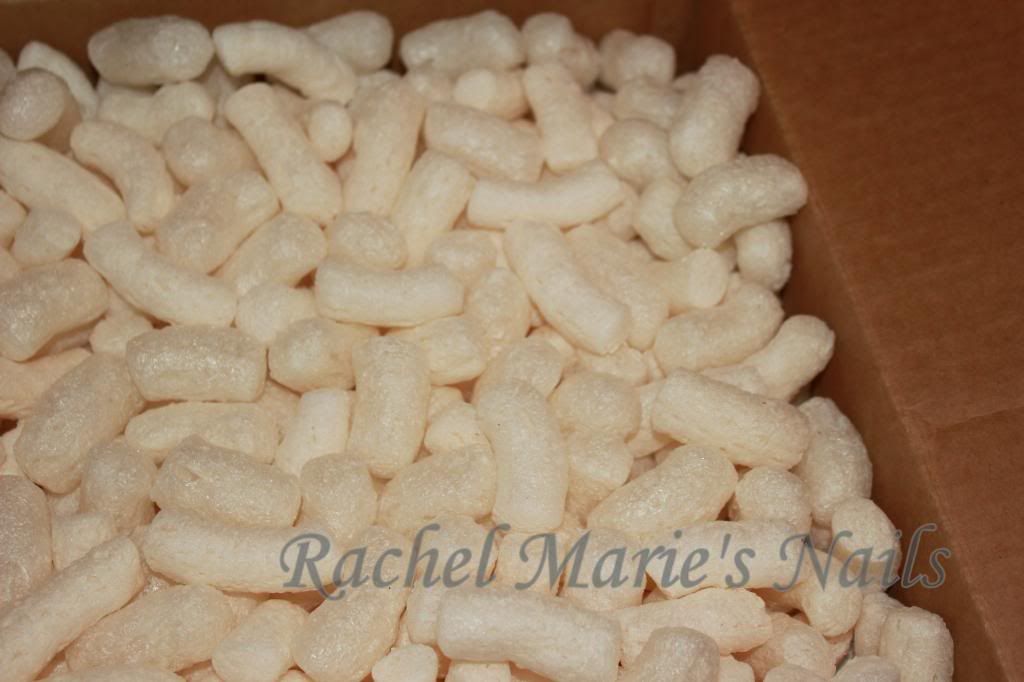 They did include my worst packaging enemy. These things end up everywhere and my dog always tries to eat them.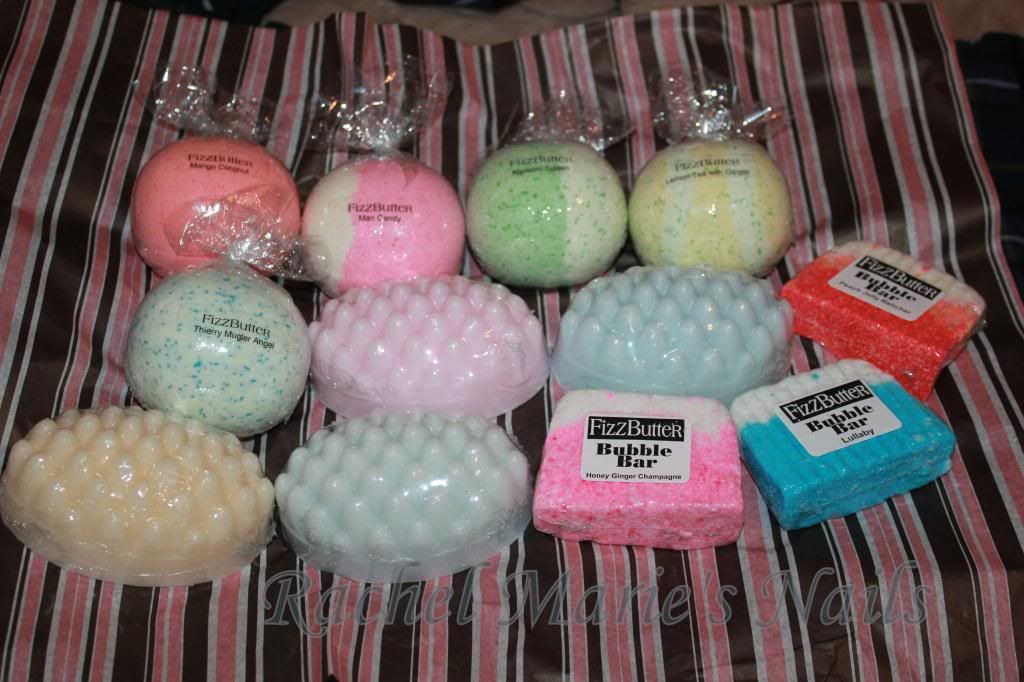 This is everything I ordered.
Mango Coconut Bath Bomb- First of all, these bath bombs are HEAVY. They are dense! At first look I thought these didn't have any moisturizing ingredients but now i see they have Cocoa Butter and Shea Butter. This one smells more like lime to me with a hint of coconut.
Man Candy Bath Bomb-Sweet candy scent like sweet tarts.
Thierry Mugler Angel Bath Bomb- A soft powdery scent. Not too powdery.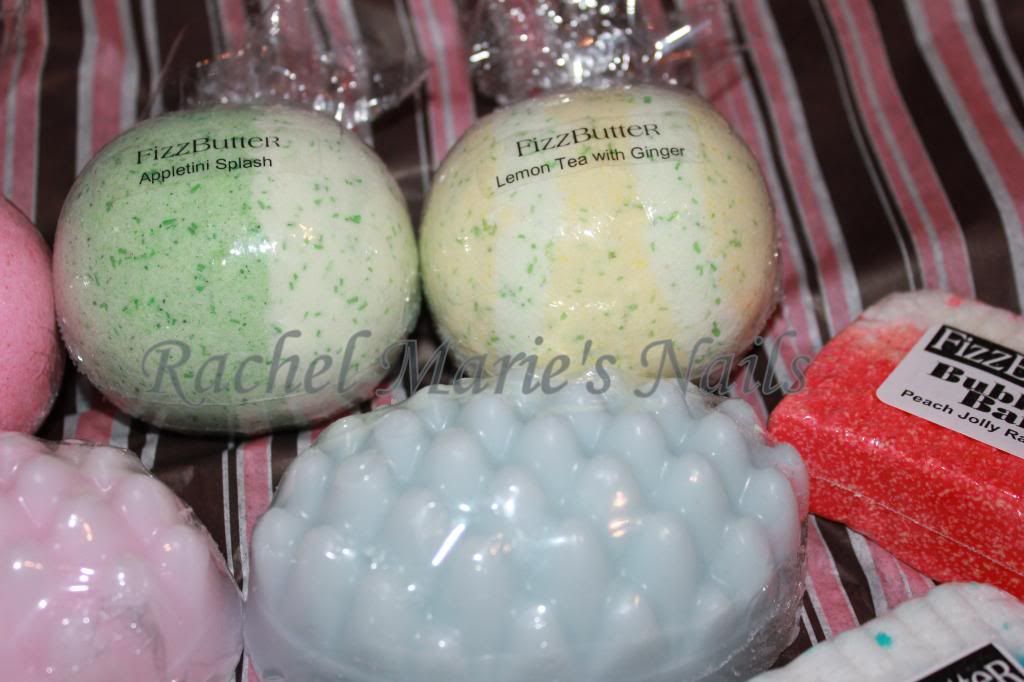 Appletini Splash Bath Bomb- Green apple scent with a hint of powder.
Lemon Tea With Ginger Bath Bomb- Herbal lemon scent. I have a feeling I'm going to like this one.
Lullaby Bubble Bar- Argh. No moisturizing ingredients in these which is what I look forward to bubble bars for. Smells like lavender and chamomile to me.
Honey Ginger Champagne Bubble Bar- Smells like fizzy ginger. Yum.
Peach Jolly Rancher Bubble Bar- Smells like peach candy. Very sweet.
I'm not really into soap but I thought I'd give these a go.
Cranberry Fig Shea Butter Soap- Fresh Fruity scent.
Clean Rain Shea Butter Soap- This smells really good. Like a fresh rain scented laundry soap.
Butter Cream Frosting Shea Butter Soap- Whoa. Super sweet frosting scent. WAY too sweet for me. Sugar overload.
Meditation Shea Butter Soap- Can't stop smelling this one. It smells like mens soap. Like a guy right out of the shower.
All of these items can be purchased
here
. Thanks for looking!